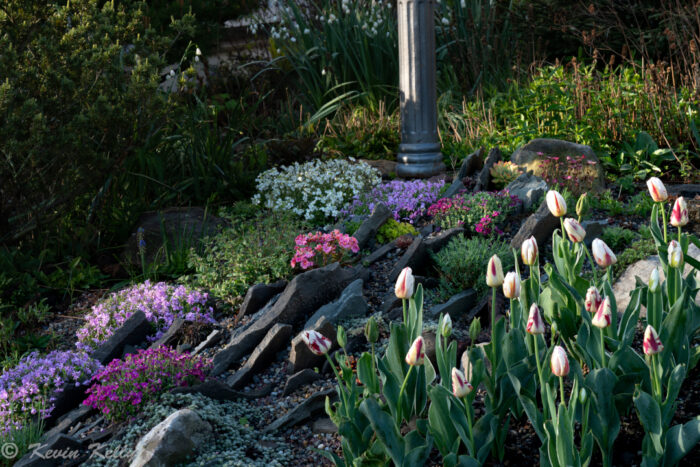 Today we're visiting with Kevin Kelly.
Good morning, and welcome to my garden in Harrisburg, Pennsylvania (Zone 6b). I have posted on GPOD many times over the years (e.g., Review of 2022 in Kevin's Garden and Late Summer in Kevin's Garden). These photos are from my garden in April 2023. We had a dry and nearly snowless winter, followed by a warm spell, then back to cold and now wet. The plants have gotten over their confusion and are now waking up and pushing out new growth. I love to see the vibrance of the new foliage. My garden is 25 years old and is on a 1/3-acre suburban lot. I hope you enjoy the photos.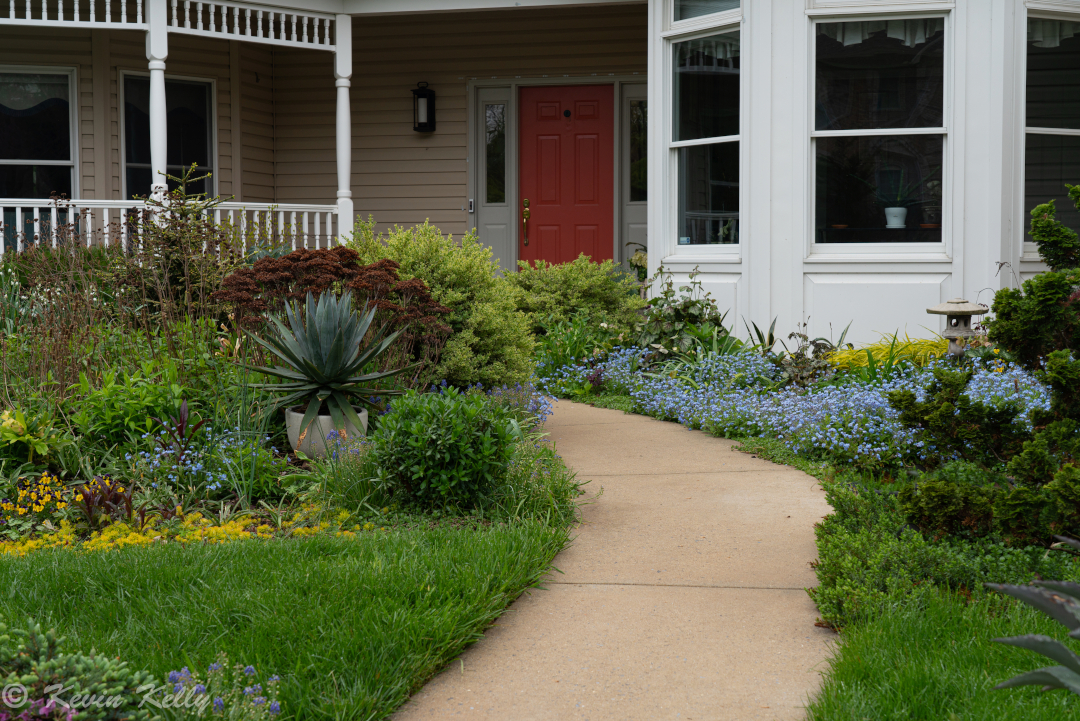 We curved the walkway to the front door when we built the house to enhance the garden view as you walked up. I love to keep this area colorful for visitors. I have let forget-me-nots (Myositis scorpioides, Zones 5–9) self-seed in this area for spring color. The dried perennial seed heads remain standing and are still attractive.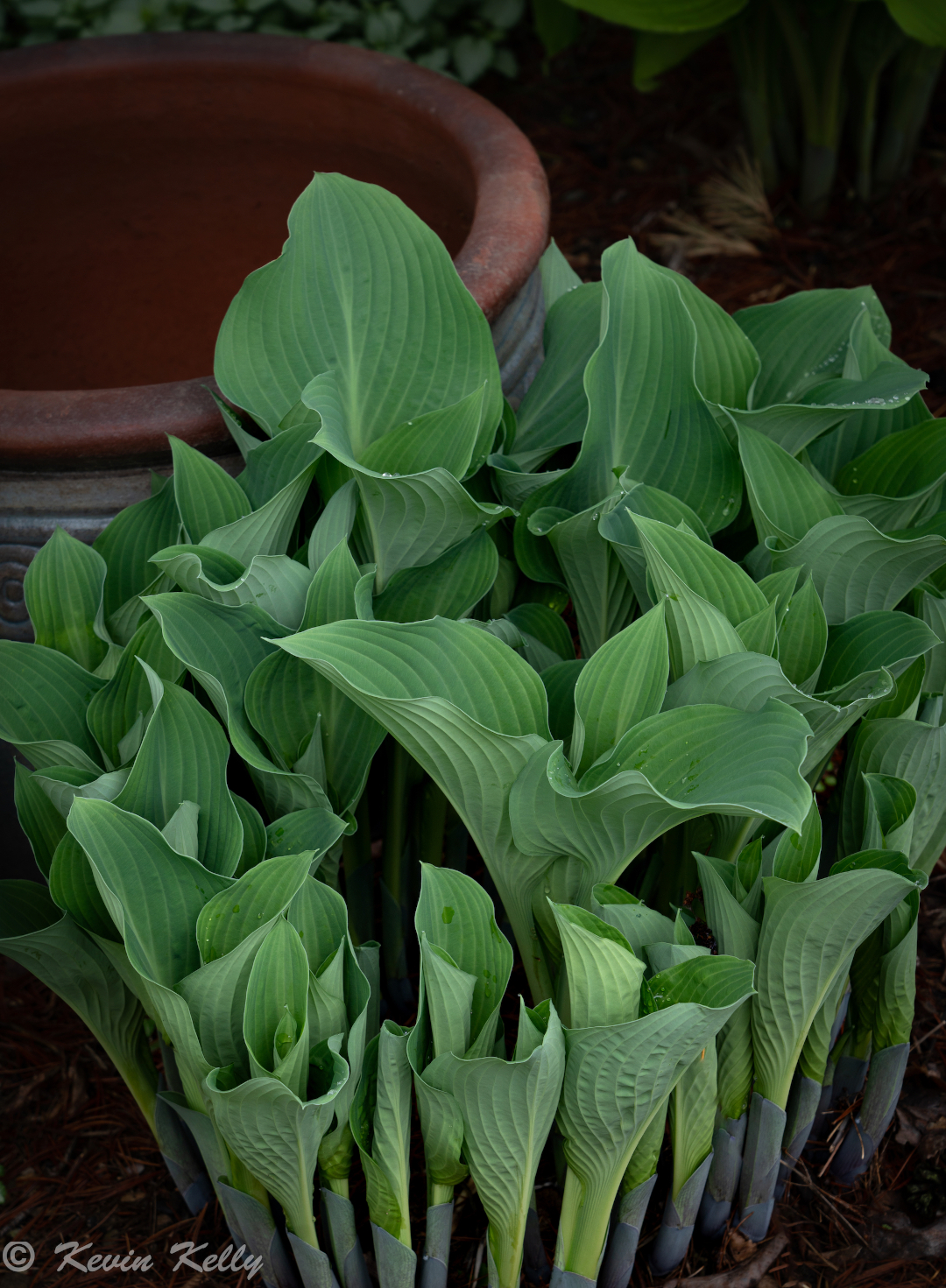 I love the emerging leaves of Hosta (Zones 3–9) before they open.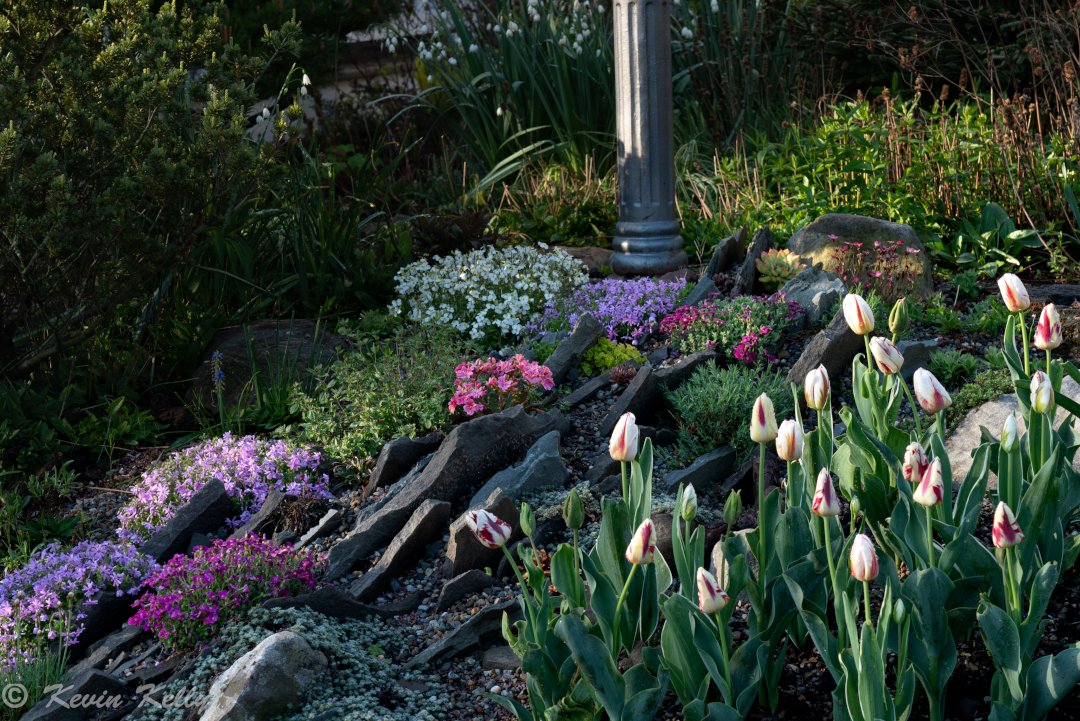 This is a small crevice garden I built last spring in the front yard. Most of the plants overwintered and include woolly thyme (Thymus serpyllum, Zones 4–8), Phlox subulata (Zones 3–9), Aubrietia (Zones 4–8), Lewisia (Zones 5–8), Saxifraga, and Sempervivum (Zones 3–8).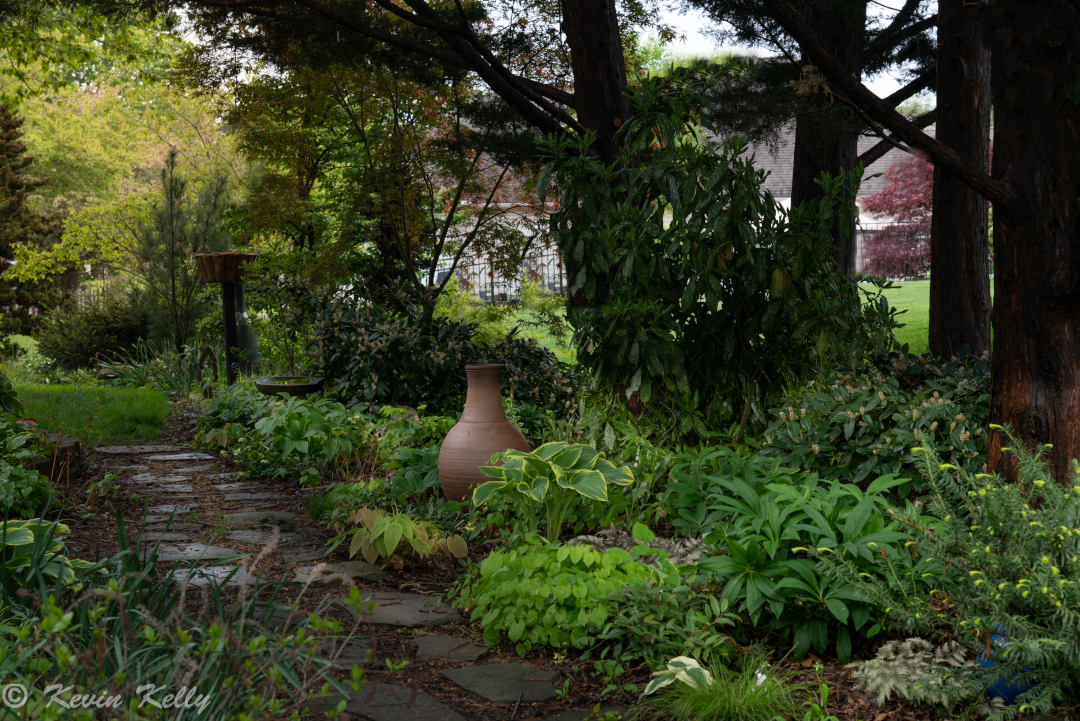 This is my backyard. I created a small "woodland garden" with a grouping of 5 Leyland cypress (Cupressus × leylandii, Zones 6–10). My patio is to the left. and I only had 15 feet of garden width to work with. I have used a variety of textures to create interest in this very shady area. The container provides a great focal point.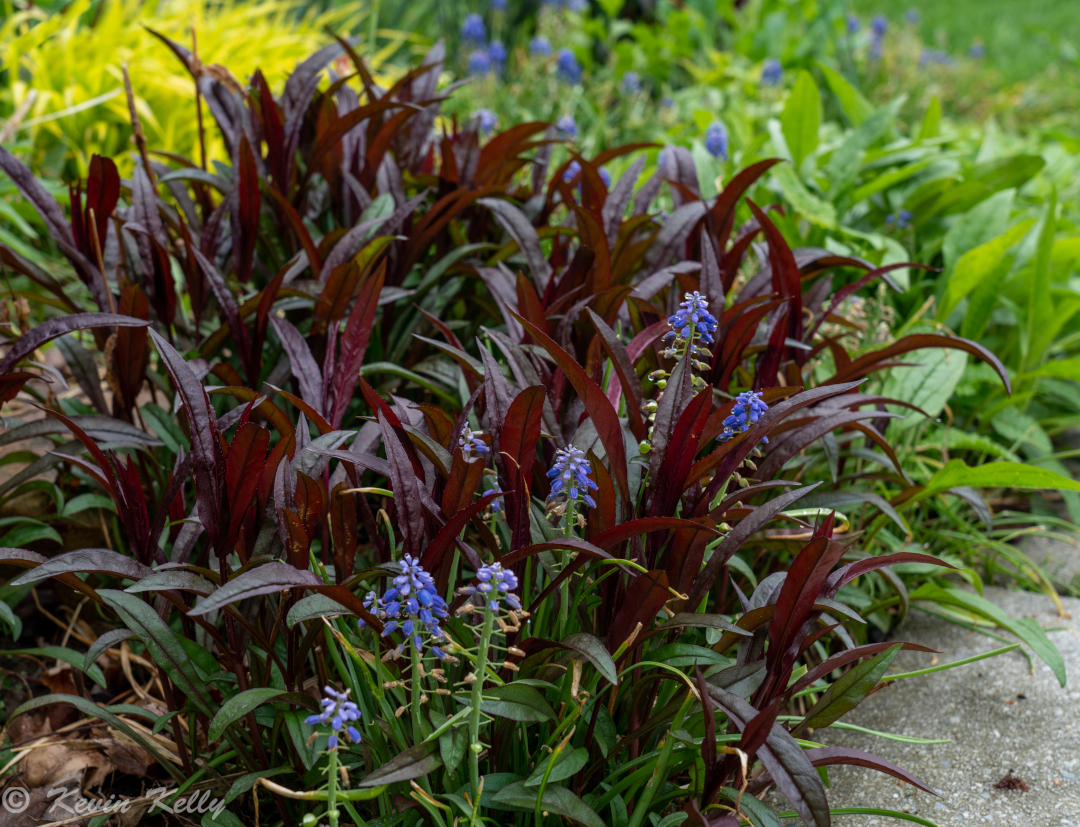 Grape hyacinth (Muscari armeniacum, Zones 3–9) intermingles with emerging leaves of Penstemon digitalis 'Husker Red' (Zones 3–8).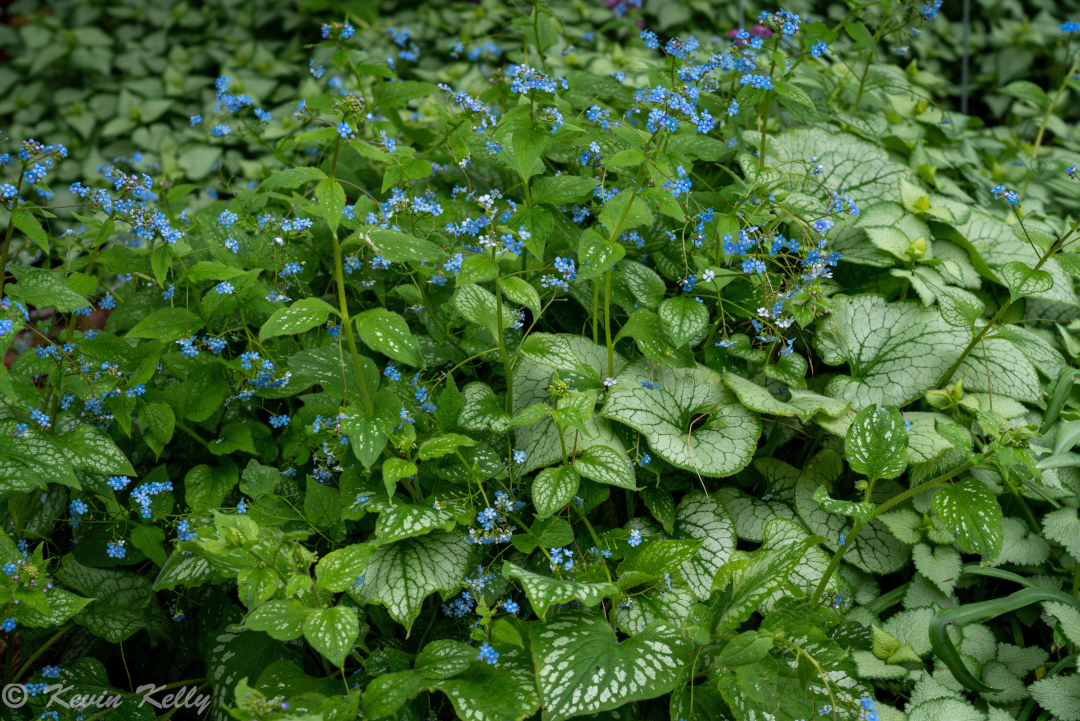 Brunnera macrophylla 'Jack Frost' (Zones 3–8) makes a wonderful ground cover for shady gardens. I let it spread by seeding, which means that some of the new plants lose the silver foliage color, but it still looks nice.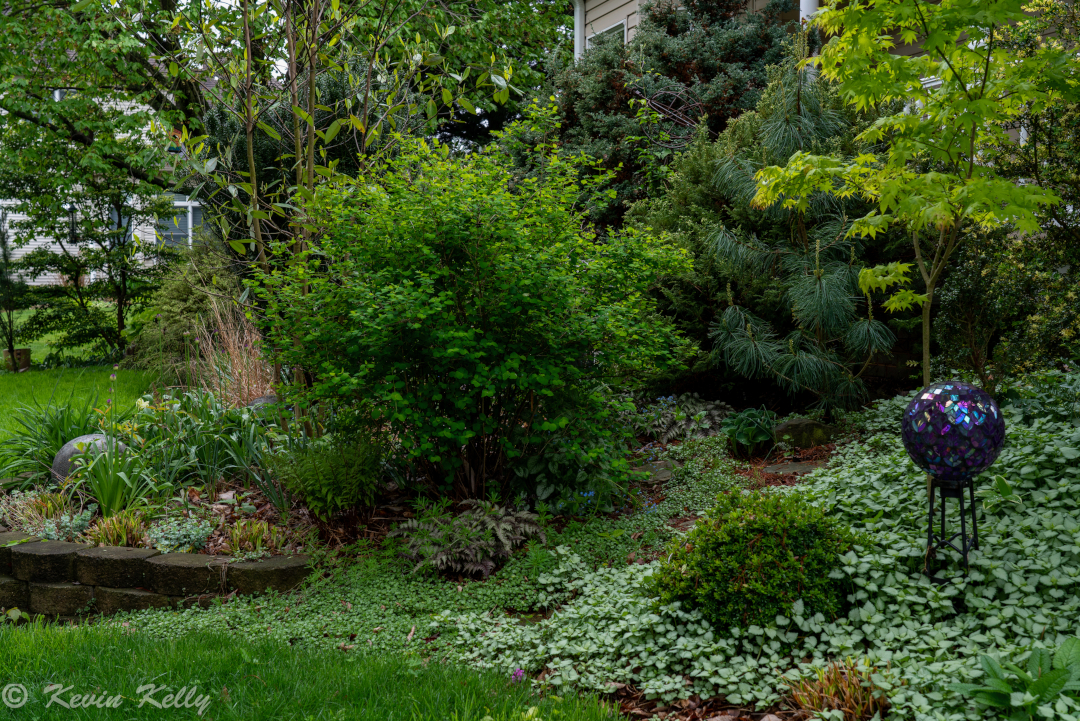 This is my east porch border. The area gets morning sun and can grow just about anything. I have a number of conifers to screen our front porch (which is to the left). The large shrub is coralberry (Symphoricarpos orbiculatus, Zones 2–7). You can see from my photos that I try to have all the ground covered, which eliminates the need to bring in mulch.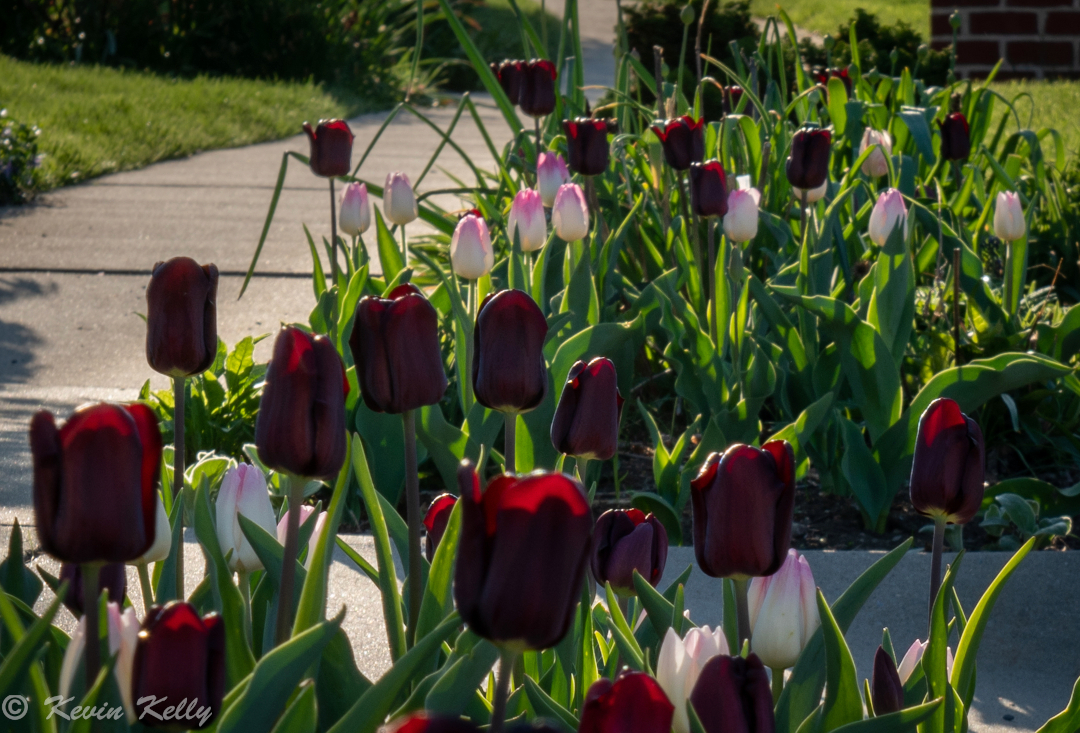 Tulips planted in the "hellstrip." Rabbits and deer leave them alone because the area is exposed and gets a lot of foot traffic. I plant a new display every year, so once these tulips have finished blooming, I will remove them (and the bulb) and put them in the compost.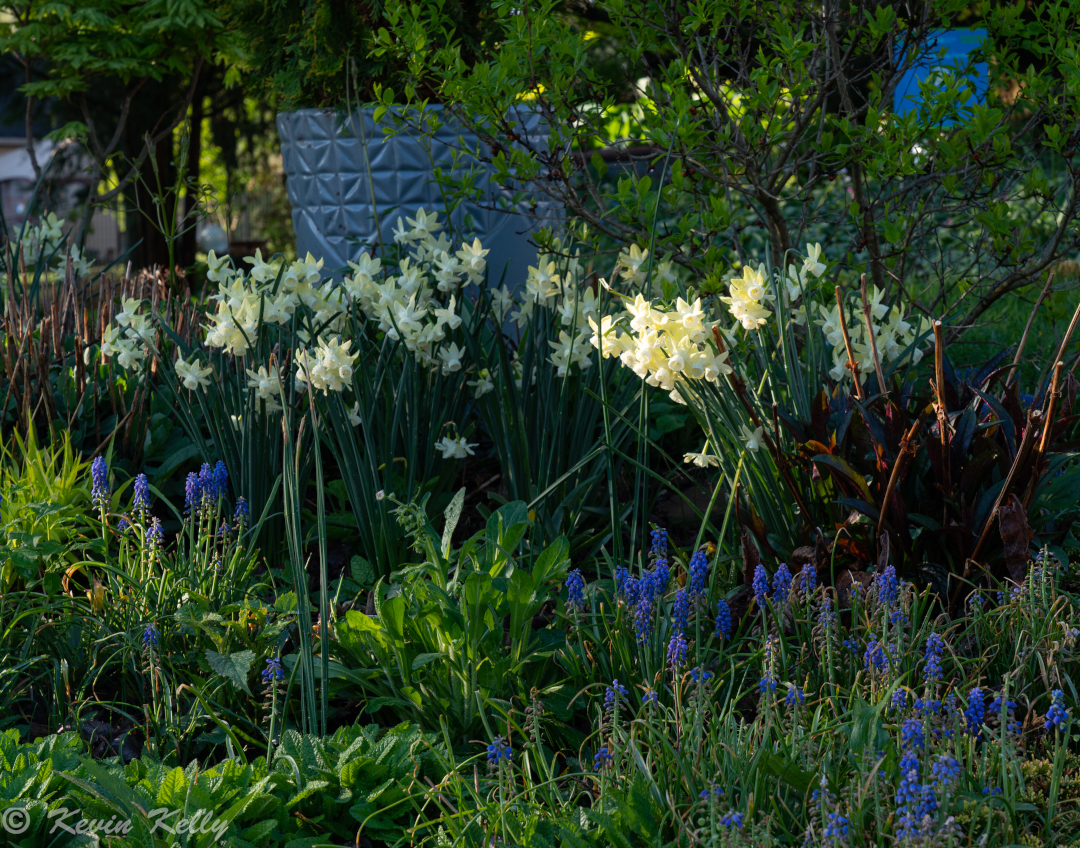 This border runs along the front sidewalk on the northeast corner of the property. I keep a Thuja (Zones 2–7) in the blue container, which adds height. Grape hyacinth makes a great partner for daffodils. This bed is filled with summer-blooming plants.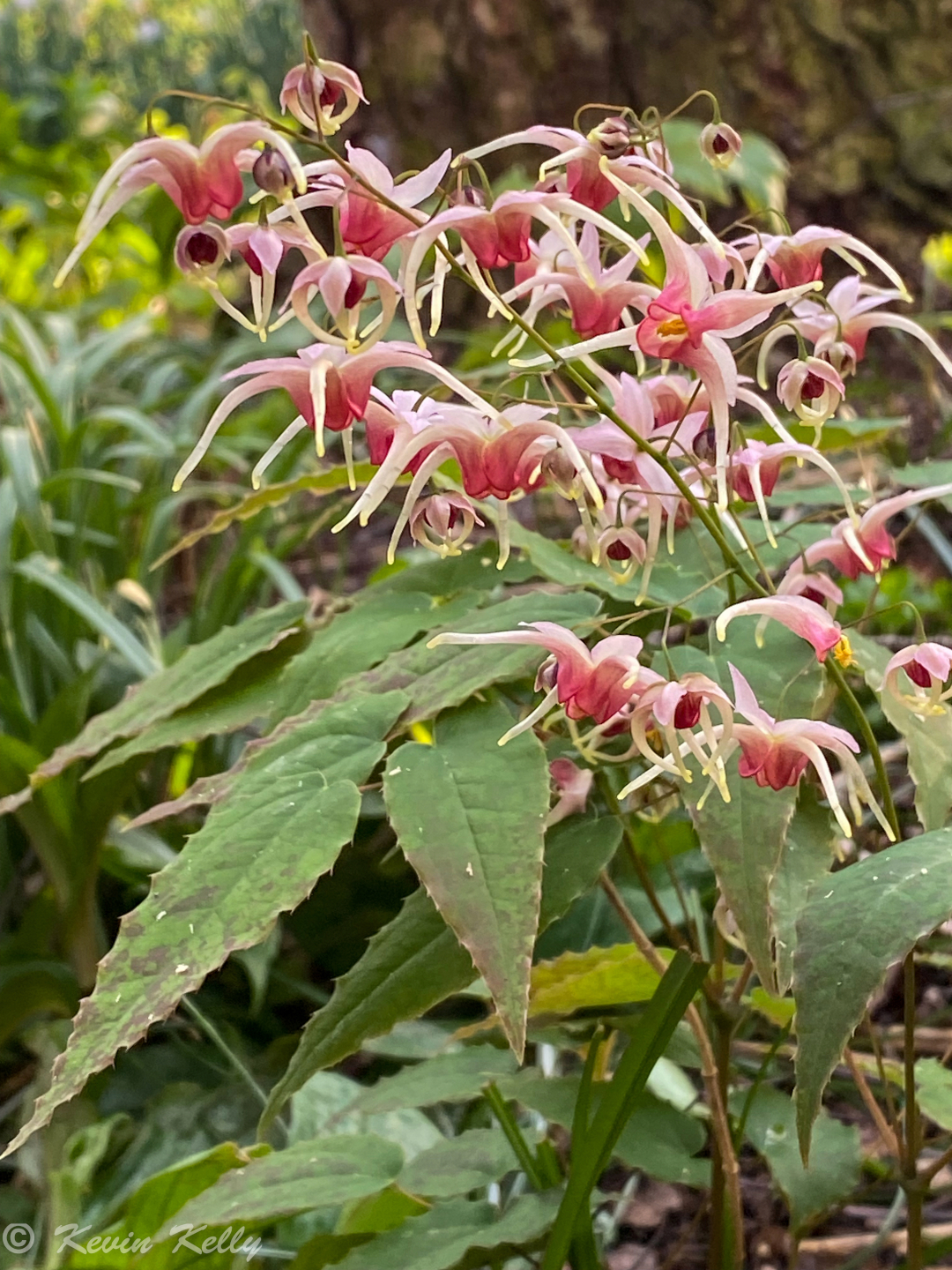 Epimediums are great for dry shade. This one is Epimedium 'Pink Champagne' (Zones 5–8). They spread slowly, and the dense rhizomes choke out weeds.
Have a garden you'd like to share?
Have photos to share? We'd love to see your garden, a particular collection of plants you love, or a wonderful garden you had the chance to visit!
To submit, send 5-10 photos to [email protected] along with some information about the plants in the pictures and where you took the photos. We'd love to hear where you are located, how long you've been gardening, successes you are proud of, failures you learned from, hopes for the future, favorite plants, or funny stories from your garden.
Have a mobile phone? Tag your photos on Facebook, Instagram or Twitter with #FineGardening!
Do you receive the GPOD by email yet? Sign up here.