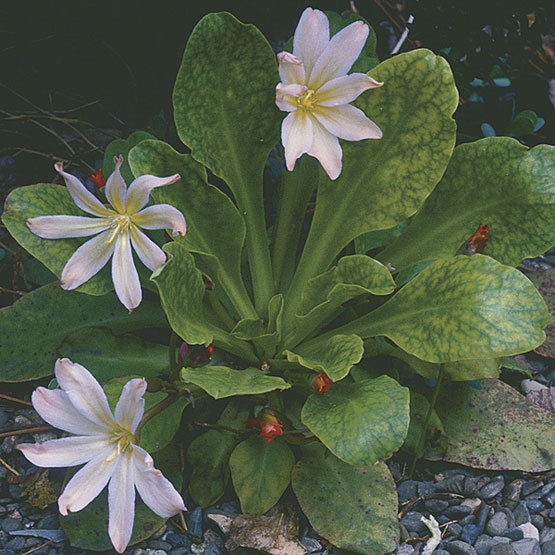 These natives of western North America are perennials, some evergreen, with fleshy tufts or rosettes of leaves and funnel-shaped flowers in shades of pink, purple, orange,  yellow, or white. They bloom in spring and summer, often for a long time. The deciduous species die back after flowering. They need excellent drainage, and are beautiful in a rock garden, or in crevices or a wall.
Noteworthy CharacteristicsFleshy foliage. Long-blooming flowers. Needs excellent drainage. Native to western North America.                       
CareLewisia need sharply drained, neutral to acidic soil of moderate fertility. Grow evergreens in light shade and deciduous species in full sun. They will not tolerate winter moisture.
PropagationRemove offsets from evergreen species in early summer, or start seeds in a cold frame in autumn.
ProblemsRust, stem rot, snails, aphids, and mealybugs can sometimes be problems.