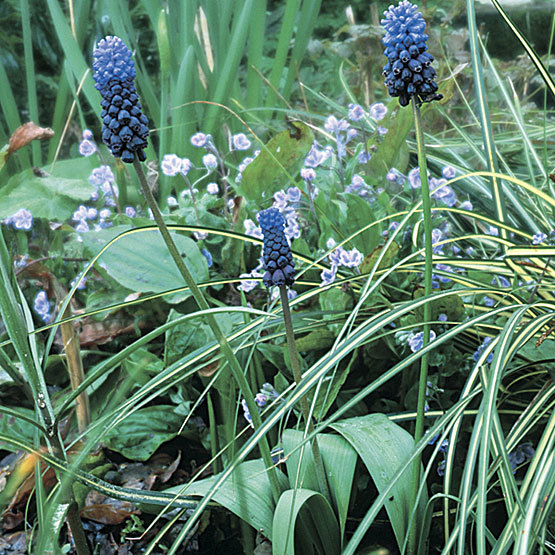 Small (usually less than a foot tall) bulbous perennials native to the Mediterranean region and southwest Asia make up the genus Muscari. These plants have fleshy leaves and terminal spikes of bell-shaped flowers that look like little bunches of grapes. Most bloom in spring and are a welcome sight early in the year. Mass for best effect.
Noteworthy CharacteristicsSmall waxy flowers in shades of blue, purple, pink, yellow, and white, and sometimes bicolors. Good spring bloomer. Naturalizes. Can be forced.
CareMuscari should be planted 4 inches deep in the fall in fertile, moist but well-drained soil in full sun. Lift and divide while dormant as needed to maintain vigor.
PropagationDivide or remove offsets when dormant. Sow seed in containers in autumn in a cold frame.
ProblemsViruses.