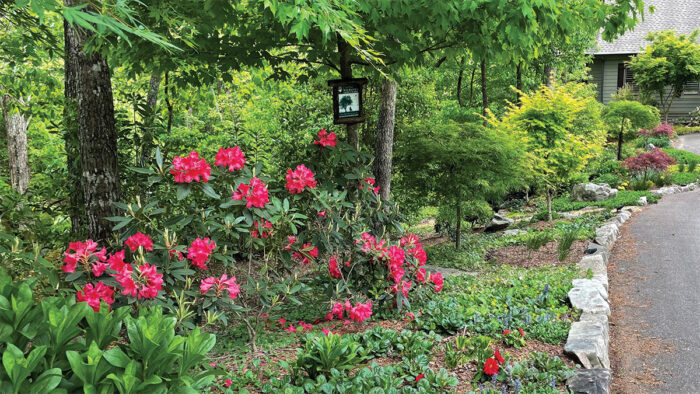 Great gardening doesn't usually involve reinventing the wheel. The design strategies, plant combinations, and hardscaping additions that will take your garden from good to great likely already exist in someone else's garden. Bonnie Plikaytis knows this well and takes full advantage of all the plant and design ideas that other gardeners, and even Mother Nature, have to offer her.
Garden at a glance
Size: 1 acre (½ acre cultivated)
Location: Big Canoe, Georgia    Zone: 7
Conditions: Full shade to full sun; clay backfill close to the house and rich humus soil around the perimeter
Age of the garden: 7 years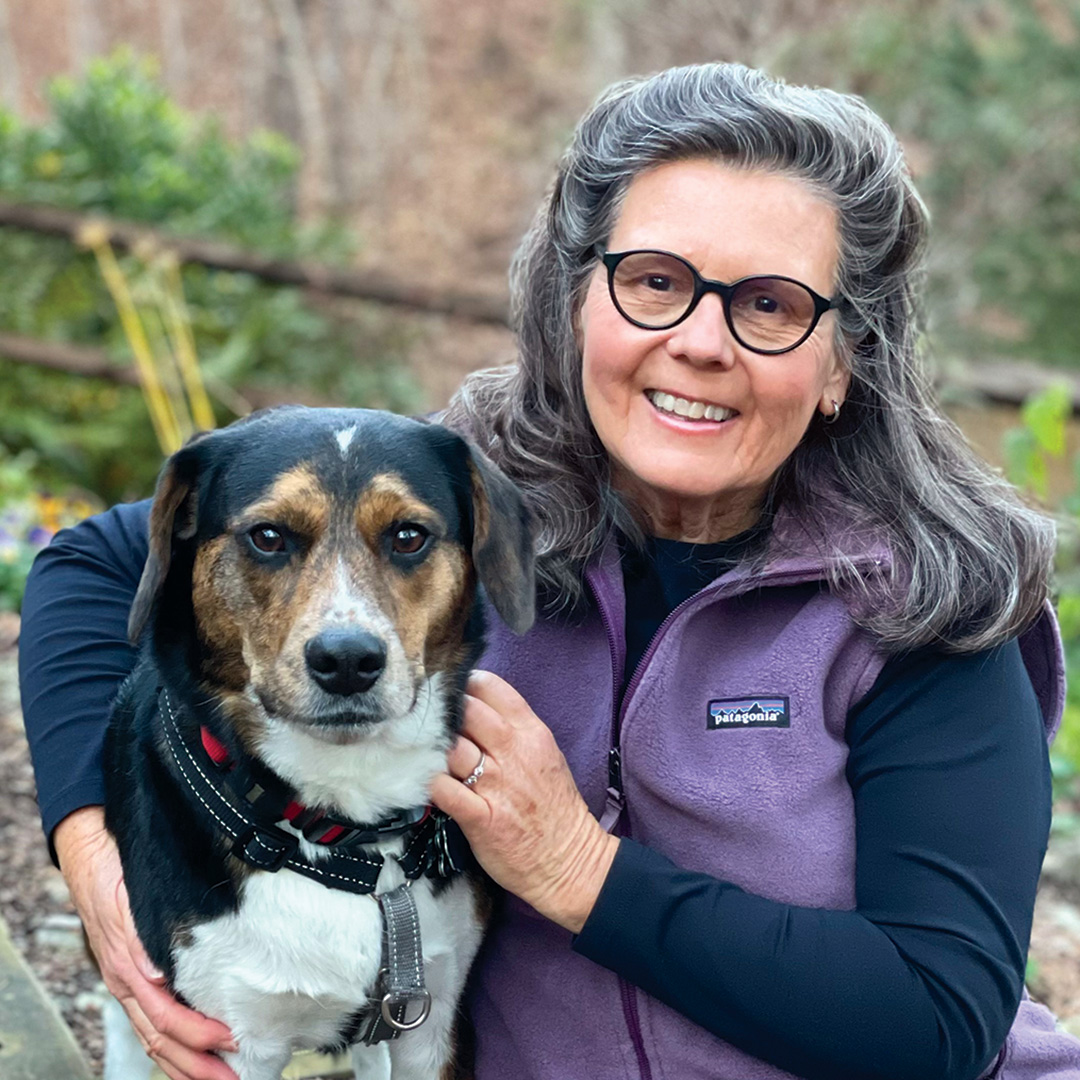 One of the best examples of this are Bonnie's beautiful stumperies. These unique garden arrangements consist of tree stumps, root balls, or other woody materials that create a habitat for fungi and woodland plants such as ferns. A trip to the Rhododendron Species Botanical Garden in Federal Way, Washington, inspired Bonnie to create the two stumperies in her garden, and they're now two areas that often attract the most attention from visitors.
But the stumperies are not the only stars that shine in this garden. Bonnie uses a multitude of evergreen plants to create interest year-round, adding occasional pops of color with bold blooms. "The garden relies heavily on shapes, textures, and hues of green throughout the year to provide interest with only accents of color," she explains. While walking in the garden, one notices three types of plants that are repeated throughout: ferns, Japanese maples (Acer palmatum and cvs., Zones 5–8), and rhododendrons (Rhododendron spp. and cvs., Zones 3–9).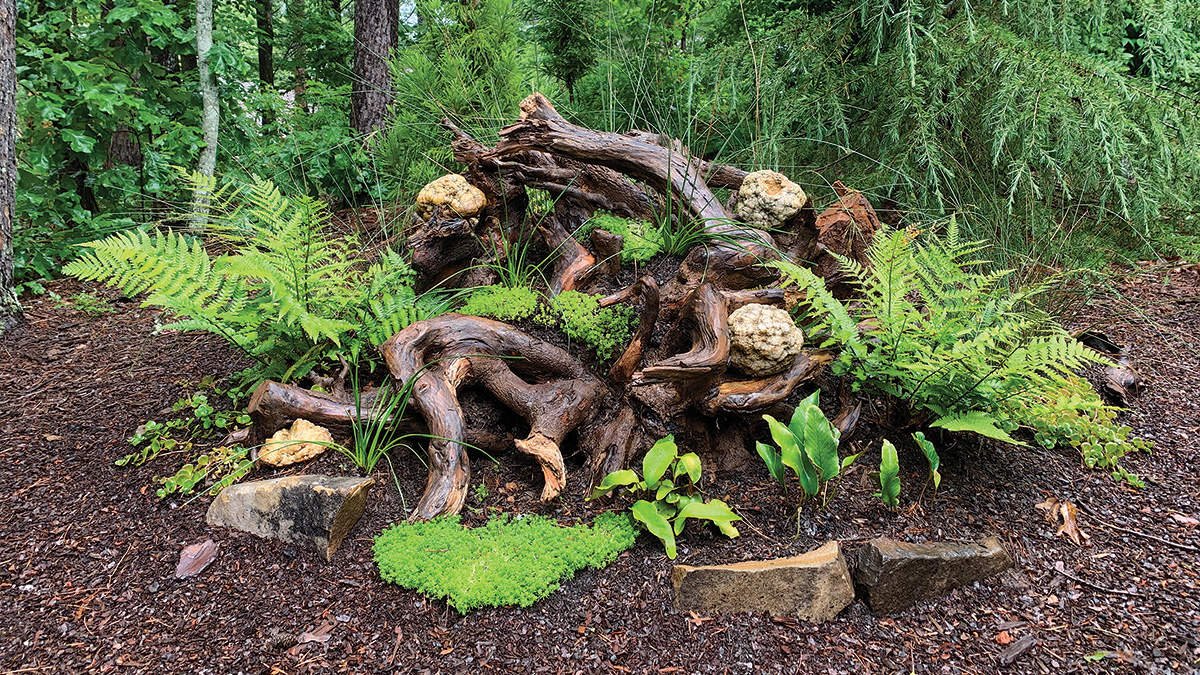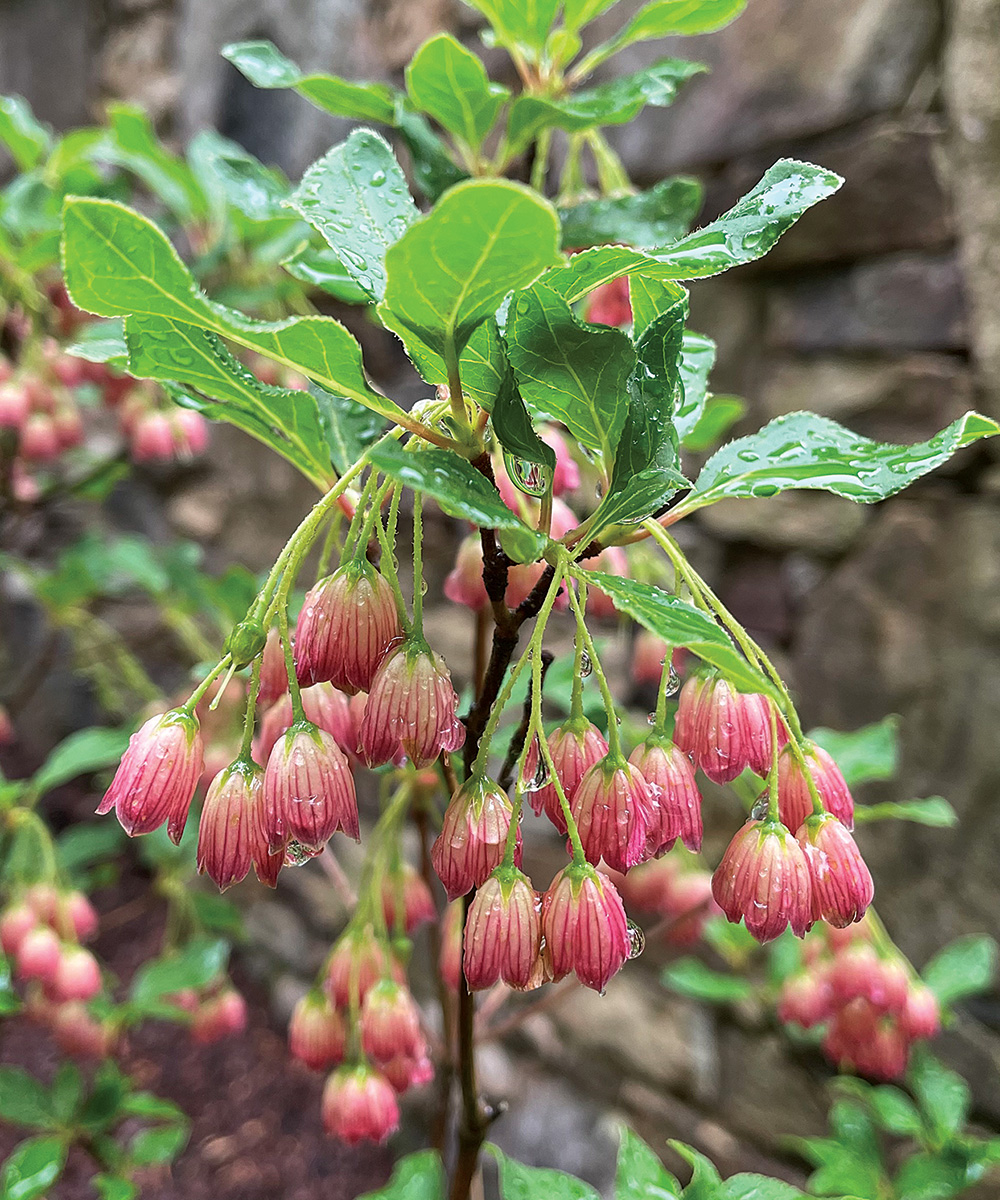 How did Bonnie learn to create such a diverse yet distinctively woodland design? Once again, she found gardens and gardeners that inspired and informed—this time much closer to home. "I have a friend and gardening mentor who has been designing and installing landscapes in Big Canoe for over 25 years," she says. "Studying the designs of her landscapes has influenced my ability to create a garden that is harmonious with the woodland surrounding." She also found invaluable resources while organizing an annual community plant sale as part of the local gardening club. Working with nursery vendors, she learned more about plants that grow well in her area and was encouraged to diversify her plant selections.
One of Bonnie's biggest inspirations and sources for garden knowledge, however, is her own natural surroundings. "Every morning I start the day with a walk on the trails of Big Canoe with my dog Cody," she says. "During these walks I was introduced to some of my favorite native ferns of Georgia: the noble royal fern (Osmunda regalis, Zones 3–9) and cinnamon fern (Osmundastrum cinnamomeum, Zones 3–9) with its plumes of cinnamon-colored erect fertile fronds. I have included both in my garden."
Aside from creating a fabulous garden, all this time studying plants has taught Bonnie to work with nature instead of against it. She understands that we live in a connected ecosystem and that we must learn to live in harmony with the plants and animals with whom we share this environment.
---
Kaitlyn Hayes is a digital content production specialist for Fine Gardening.
Photos: courtesy of Bonnie Plikaytis
---
Check out these other awesome reader-submitted gardens:
---
Have a garden you'd like to share?
Have photos to share? We'd love to see your garden, a particular collection of plants you love, or a wonderful garden you had the chance to visit!
To submit, send 5-10 photos to [email protected] along with some information about the plants in the pictures and where you took the photos. We'd love to hear where you are located, how long you've been gardening, successes you are proud of, failures you learned from, hopes for the future, favorite plants, or funny stories from your garden.
If you want to send photos in separate emails to the GPOD email box that is just fine.
Have a mobile phone? Tag your photos on Facebook, Instagram or Twitter with #FineGardening!
You don't have to be a professional garden photographer – check out our garden photography tips!
Do you receive the GPOD by email yet? Sign up here.