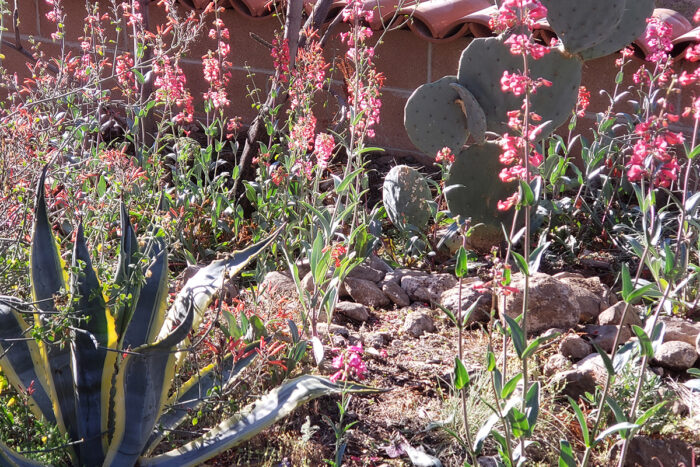 Brilliant wildflower displays are legendary in much of the Southwest, but they don't occur every year. In fact, a widespread display only happens about once every ten years or so. Growing to maturity from tiny seeds in the harsh conditions of the desert is a challenge for wildflowers, so the displays are typically more localized, indicating that just the right combination of temperature and precipitation has occurred in one particular spot over another. It's no surprise, then, that trying to create a wildflower garden in a home landscape requires some deliberate intervention in most years. Fortunately, there are a number of colorful native species that respond well from seed and can return for many years if good garden conditions are maintained. Here are some of my favorite native wildflower species and how best to grow them from seed.
The Best Native Wildflowers to Grow from Seed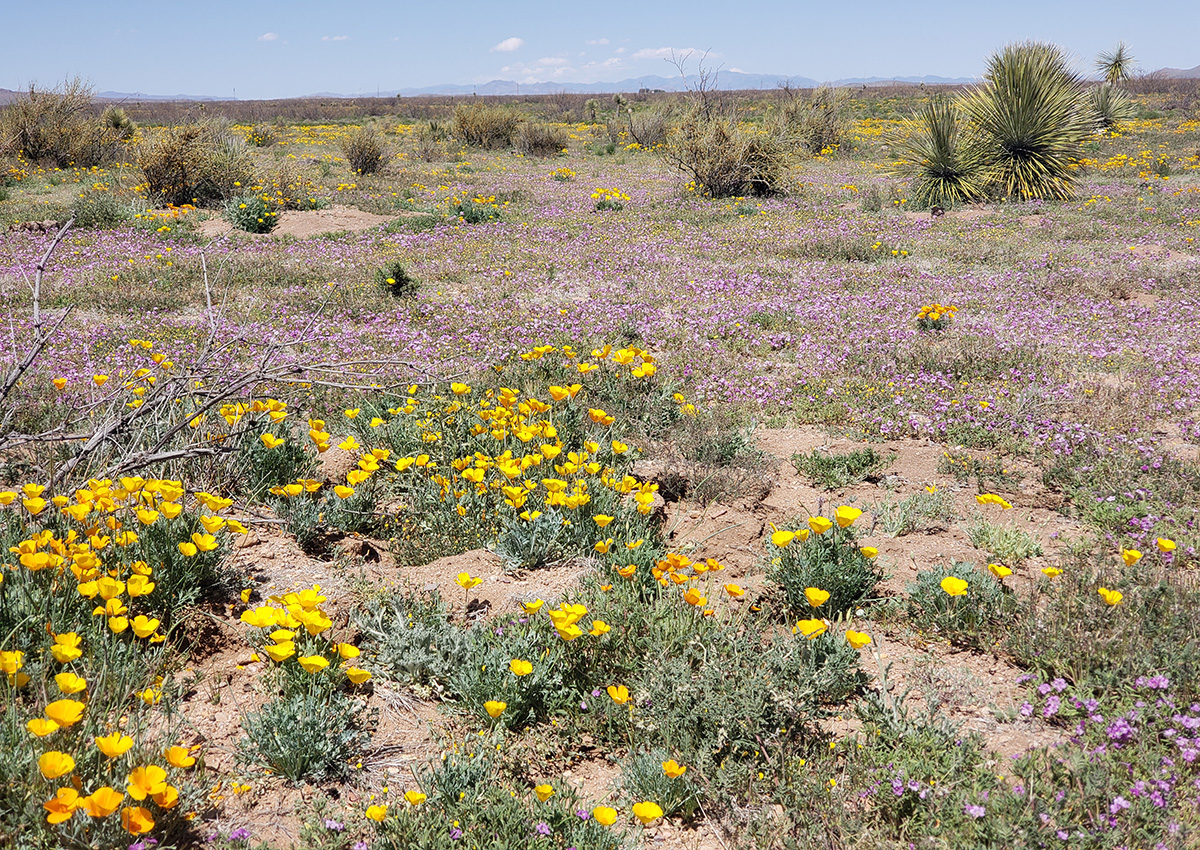 Mexican poppy
Eschscholzia californica subsp. mexicana, Zones 9–11
Mexican poppy is tougher than its cousin the California poppy (Eschscholzia californica, Zones 8–10), thriving in the desert rather than in seasonal grasslands. Despite that, this classic orange-and-gold poppy will also grow well beyond the confines of the desert. Mexican poppy is a short-lived perennial that will bloom in spring and reseed easily from year to year.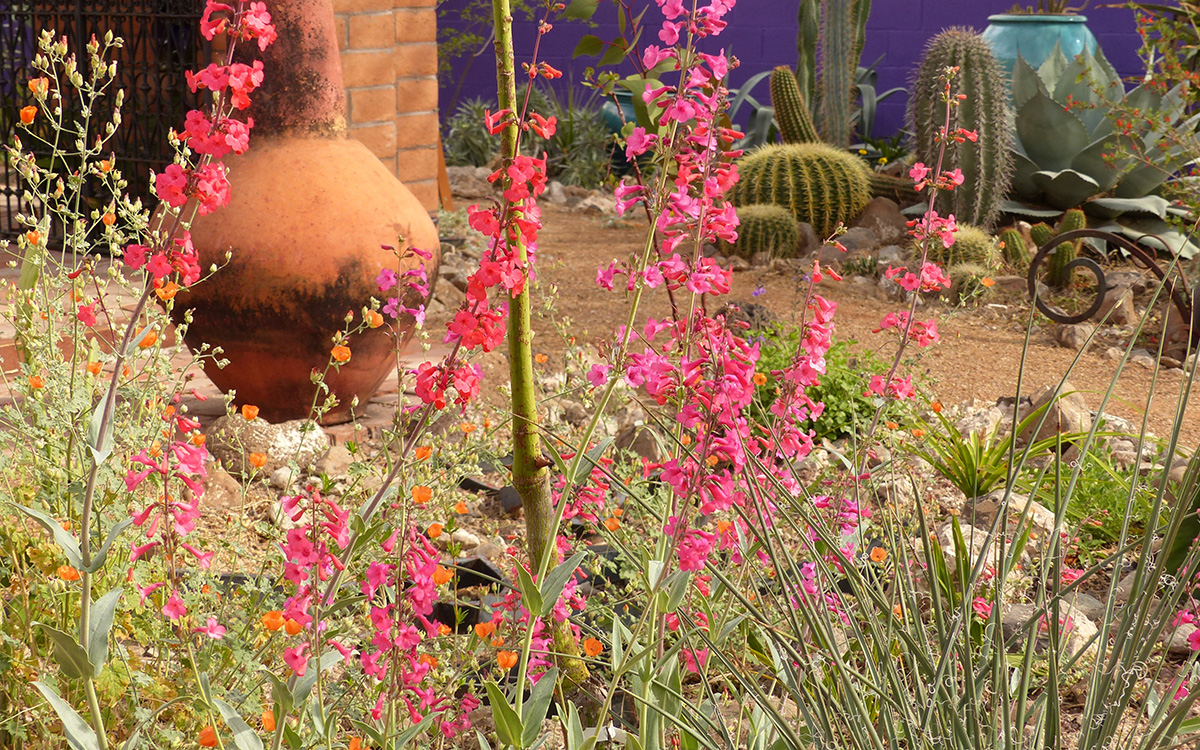 Penstemons
Penstemon spp. and cvs., Zones 3–10
There are many native species of penstemon that are easy to establish from seed, including Parry's penstemon (Penstemon parryi, Zones 8–10), superb penstemon (Penstemon superbus, Zones 5–10), and firecracker penstemon (Penstemon eatonii, Zones 4–8). The red, pink, and coral spires of desert penstemons can grow from 2 to 4 feet tall and are always a magnet for hummingbirds. They will survive as perennials for several years, as well as multiply from seed each season.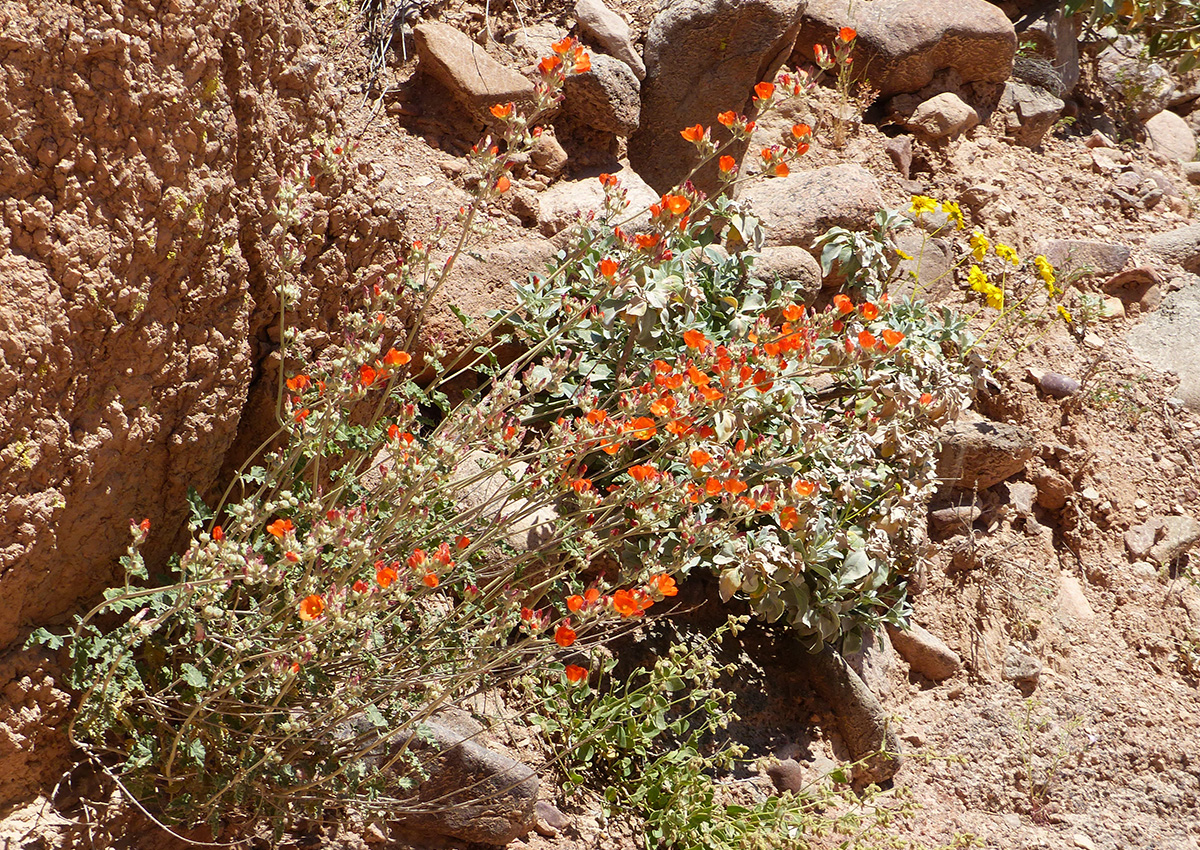 Desert globemallow
Sphaeralcea ambigua, Zones 6–9
There are several native globemallow species, and all are undemanding plants that give your garden a welcome pop of coral-orange—sometimes pink—flowers. Desert globemallow is an easy-to-come-by species that will bloom in spring. It will reward you with a new flush of blooms after a summer trim and some supplemental water.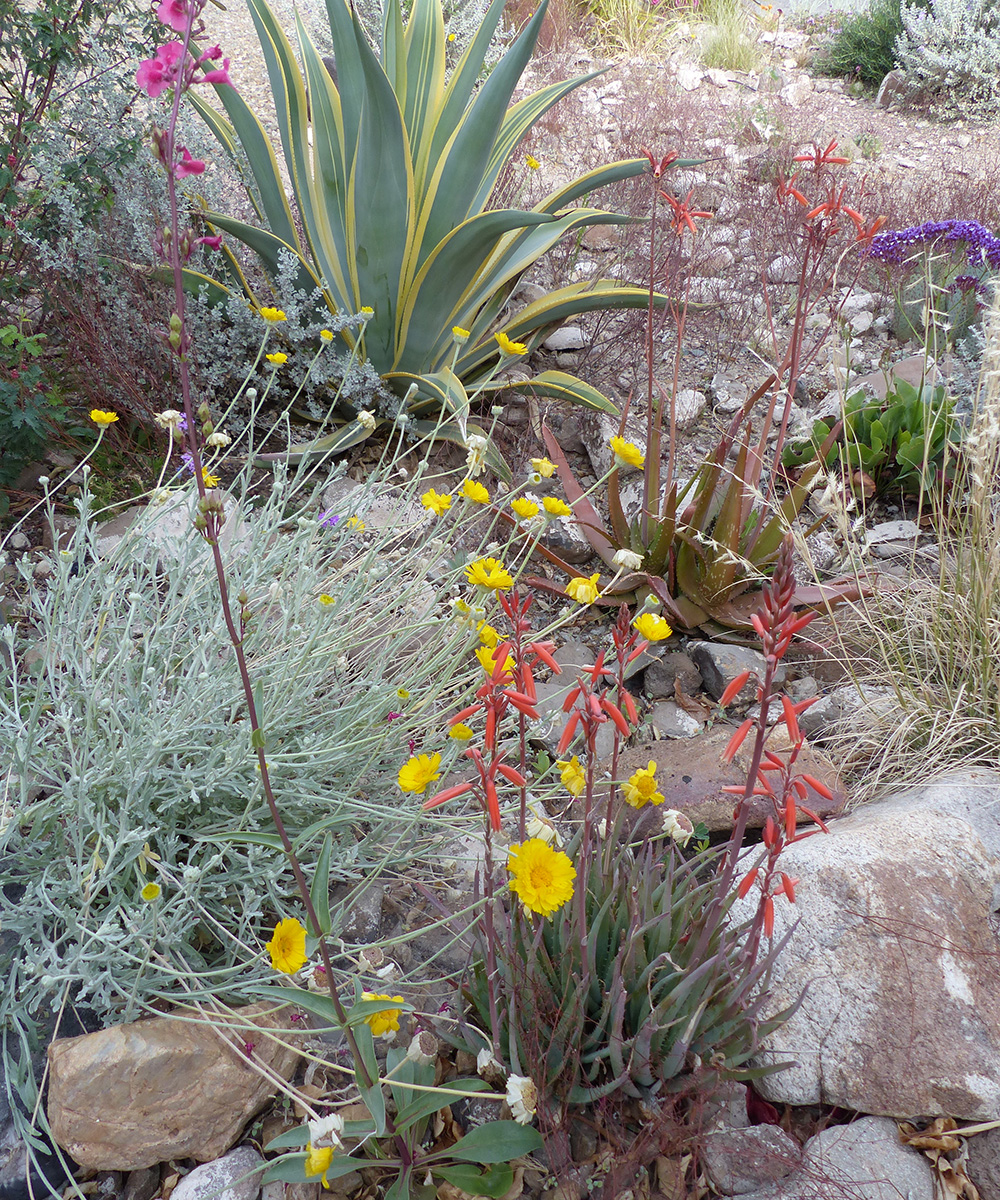 Desert marigold
Baileya multiradiata, Zones 7–11
The clear yellow daisies and silver leaves of desert marigold are a cheerful addition to any desert garden. This plant may only come back for a few years, but its ability to self-sow ensures repeated displays. As stems age out, a trim will produce new growth and flowers nearly any time of year.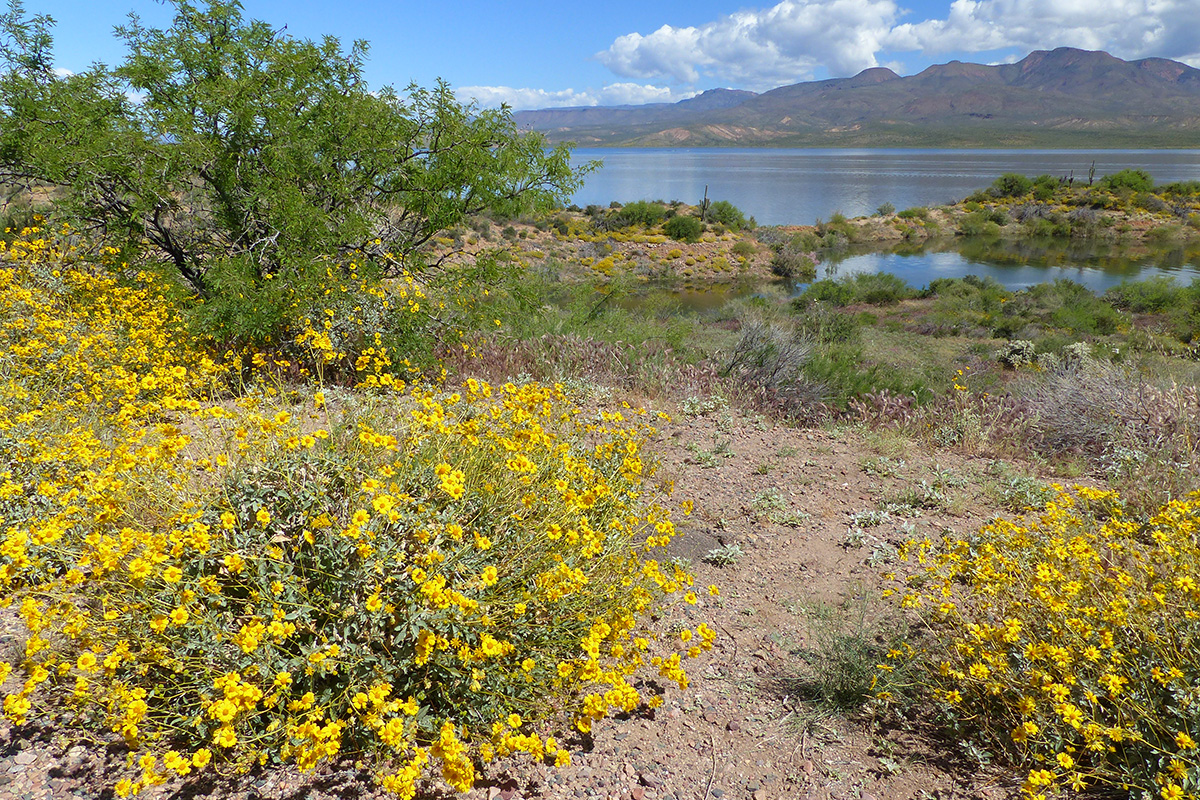 Brittlebush
Encelia farinosa, Zones 7–11
Brittlebush is a ubiquitous sight in the desert. Also capable of flowering nearly any time of year, it peaks in spring, turning entire mountainsides to gold. Water new plants for about a month, and then withhold water to ensure a more compact habit.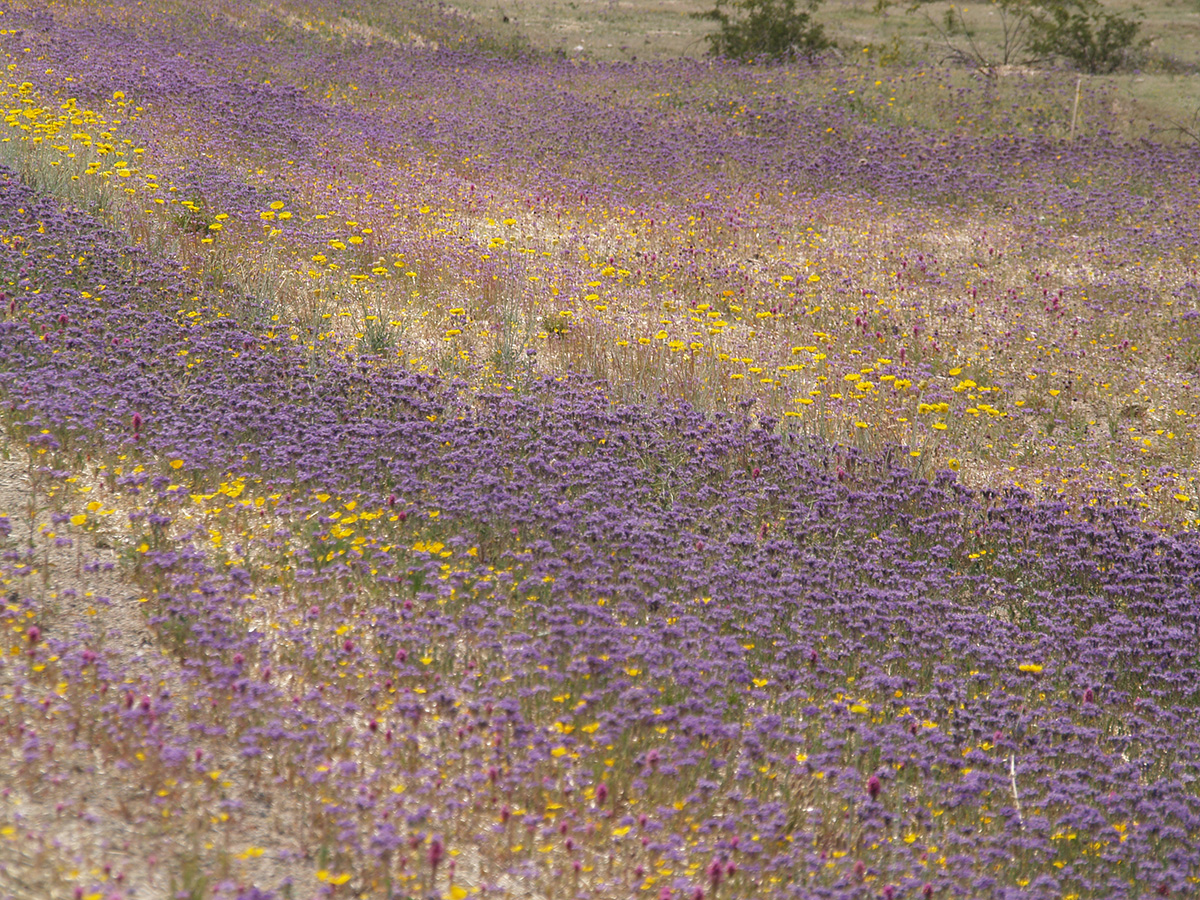 Phacelia
Phacelia spp. and cvs., Zones 5–10
While there are perennial and biennial species of phacelia, desertbells (Phacelia campanularia) notch-leaves phacelia (Phacelia crenulata), and distant phacelia (Phacelia distans) are a few of the spectacular annual species native to the Southwest. Also known as fiddleneck or scorpionweed, phacelia is easy to grow from seed, and all will add a welcome splash of blue or purple to your garden. Note that some people (myself included) react to phacelias with a rash, much like they do to poison ivy. If that's the case, plant desert species of lupines (Lupinus spp. and cvs., Zones 3–9) instead.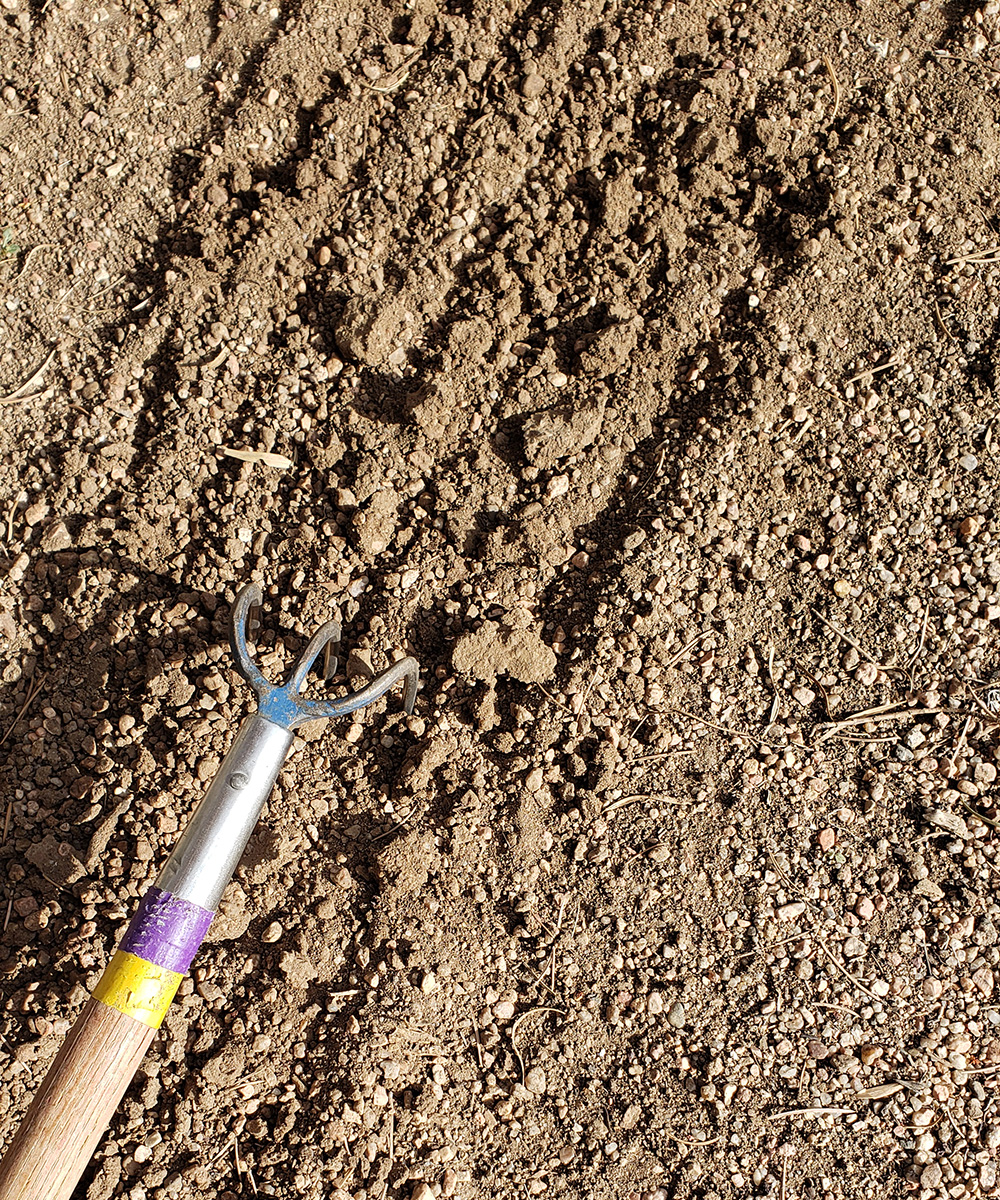 How to Grow Wildflowers from Seed
Follow these steps to ensure that your seeds germinate and your plants thrive.
Start at the right time of year
Most spring wildflowers germinate best in the cool winter months when winter rains create perfect conditions. Sowing any time from November through January is ideal. You can also sow seed in February if more consistent supplemental water is provided. March also works for cooler areas of the Southwest.
Pick the right spot
The site should have at least half a day of sunlight. Choose a reasonable-size area that you can commit to, and start with a clean slate. No one wants a field of weeds, so do your best to eliminate undesirable plants before planting anything new.
Prep the soil
This is as simple as roughing up the surface to the depth of an inch or two. Deeper than 2 inches is OK too, but creating a porous surface is what really matters. I use a three-pronged cultivator to work the soil, enough that the surface has a bit of texture for seeds to drop into.
Prep the seeds
Most desert wildflower seeds are pretty small and may resemble dust or sand. To help spread them evenly, I mix the seed thoroughly into at least a couple quarts of actual sand. Then as I spread the seed/sand mixture, I can see where, and how evenly, I have dispersed it.
Plant in rows
Planting in diagonal rows or some other pattern will help you identify if it's your seed germinating or something perhaps less desirable. After spreading the seed, you should lightly brush the surface with a broom or wire rake just to settle things a bit. As the flowers fill in, the pattern will not be noticeable.
Water gently and consistently
This is really critical! Desert rains are unpredictable, so a light watering by hand every day for at least ten days or so should result in lots of little seedlings emerging everywhere.
Taper off your watering schedule
Once seedlings appear you can reduce watering to every other day for another week or two, and if you are fortunate enough to get an actual rain shower, skip that day and monitor conditions before you resume watering. From there, supplement with occasional water as needed.
All of the wildflowers discussed here are perfect complements to more-structural plants like yuccas (Yucca spp. and cvs., Zones 4–11), agaves (Agave spp. and cvs., Zones 5–11), desert willows (Chilopsis linearis, Zones 6–11), and prickly pear cacti (Opuntia spp. and cvs., Zones 4–11). These native flowers feel like the Southwest in a way that most imported annuals just don't. There are always other species you can add, but these provide a solid start, and the results are always gratifying.
Learn more about growing wildflowers from seed.
Dan Johnson lives and gardens in Denver and in Tucson, Arizona. He is an associate director of horticulture for the Denver Botanic Gardens.
Photos: Dan Johnson