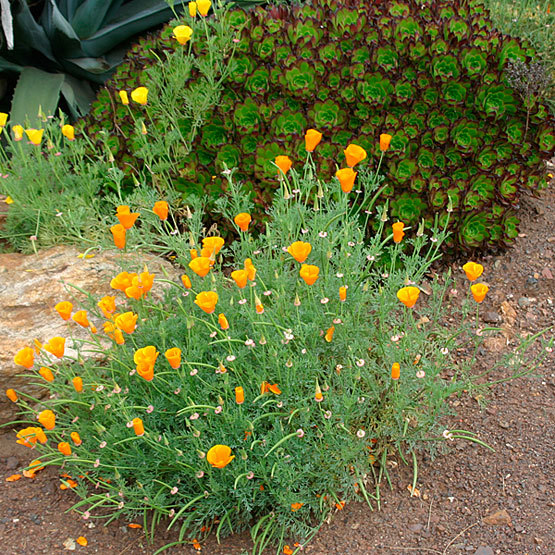 The genus Eschscholzia contains 10 or so species of annuals and perennials from grassy, open sites in western North America. On top of finely cut foliage sit brightly colored, poppy-like flowers that open in sunny weather. Grow these plants in borders or rock gardens. The taller species are especially attractive planted in an informal mass among perennials.
Noteworthy CharacteristicsFerny foliage and papery, poppy flowers
CareSite in full sun in poor, well-drained soil.
PropagationMake several sowings of seeds where they are to grow in mid-spring or early fall.
ProblemsFungi can cause problems to leaves, stems, and roots.