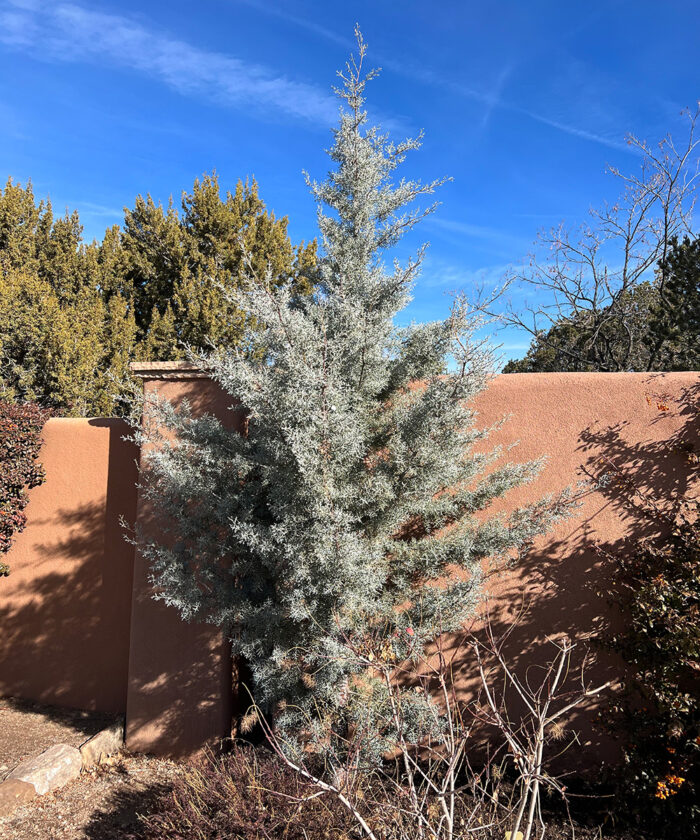 Many of my landscaping clients desire a blue color from evergreens to balance out the earth tones of our high desert environment. One of the go-to conifers used for this purpose has traditionally been blue spruce (Picea pungens, Zones 2–7) and its many cultivars. However, blue spruce has higher water needs than can be realistically provided for in our region, and it suffers in our hot and dry summers. I've seen many die off over the years. Luckily, there are alternatives to blue spruce that still yield spectacular color while having better tolerance to extreme heat, low humidity, and sunlight. Consider one of these conifers as better choices for the Southwest.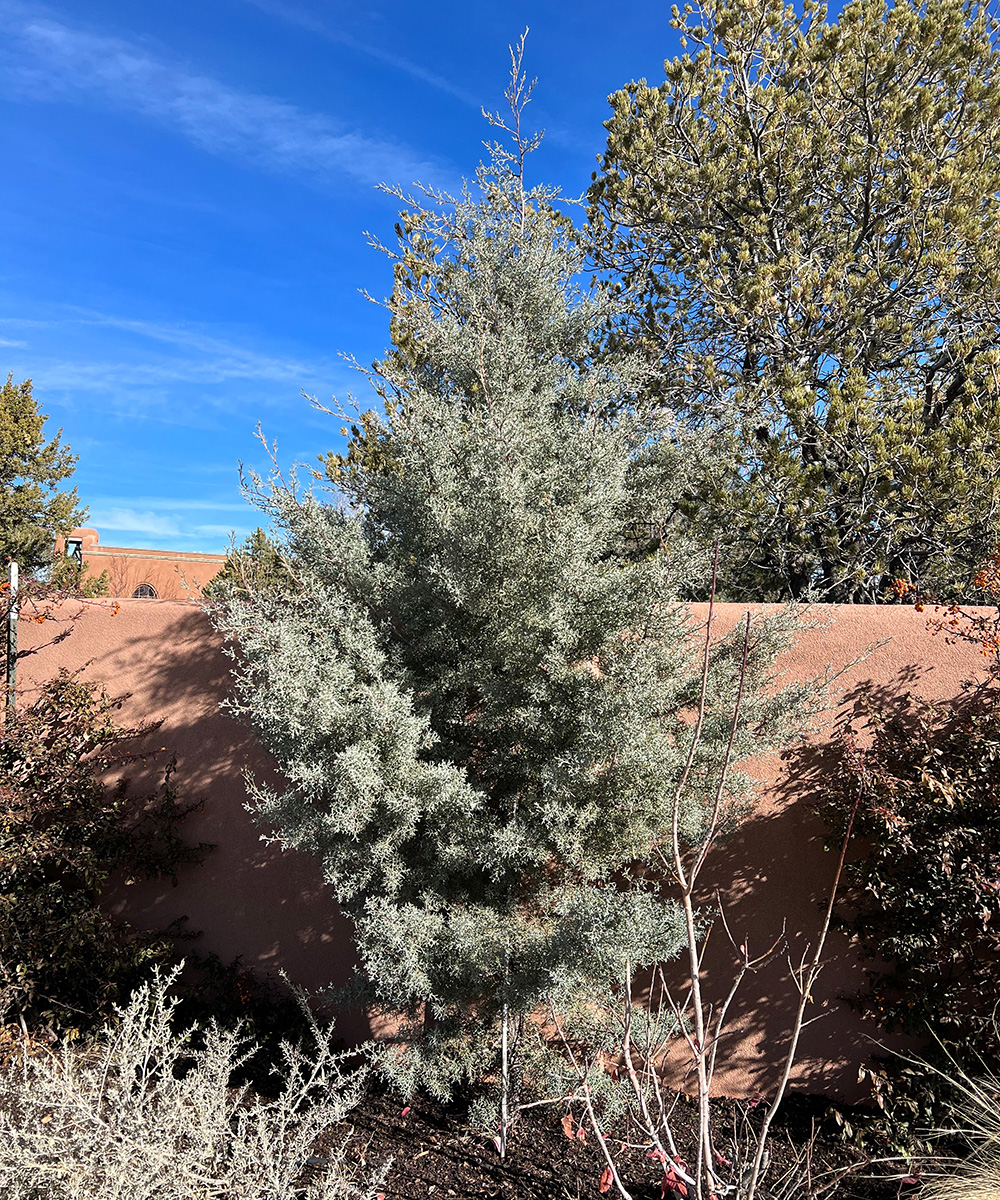 'Blue Ice' Arizona cypress
Cupressus arizonica 'Blue Ice', Zones 6–9
This nativar is usually sold at nurseries in 10-gallon or 15-gallon plastic containers at around 5 to 6 feet tall. So if you're in need of instant screening, this plant may present a challenge. But in the long term, this tree will prove itself tolerant of our hot, dry climate. It needs complete full-sun exposure; partial shade will not work. After an establishment period of two growing seasons, it will need very little water. 'Blue Ice' handles strong winds, southwest exposures, and well-draining soil very well. It's also hardy to 6,000 feet of elevation. At maturity it will reach 20 to 25 feet tall and 10 to 12 feet wide, which works well for privacy screening and wind protection.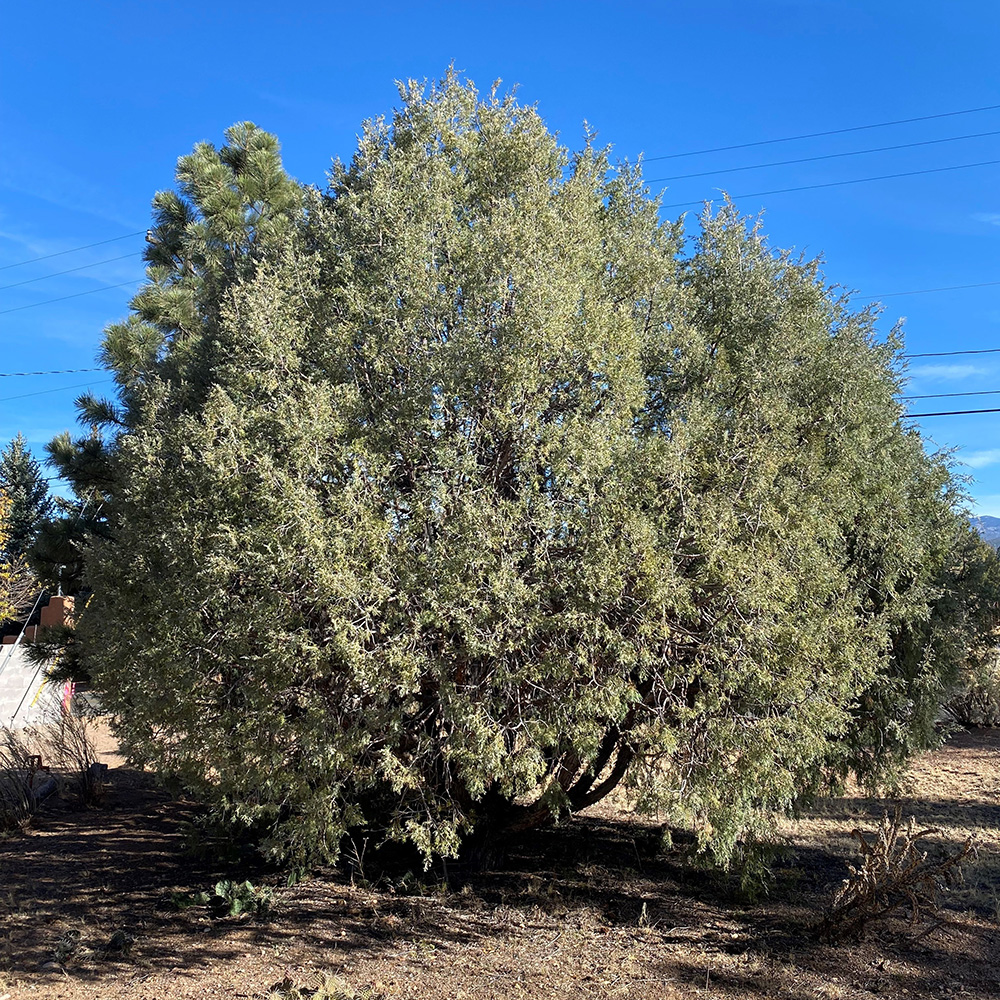 Rocky Mountain juniper
Juniperus scopulorum, Zones 3–8
Rocky Mountain juniper is native to the Southwest and the Southern Plains and can range from green to grayish blue depending on the individual plant. It has very low water requirements and takes full sun, which makes it a good fit for our changing Southwestern climate. It will reach 20 to 30 feet tall and 10 to 15 feet wide and is hardy up to 10,000 feet above sea level, allowing you to plant in the foothills with no worry of winter damage. Rocky Mountain juniper is a great companion to 'Blue Ice' Arizona cypress for added textural and visual diversity.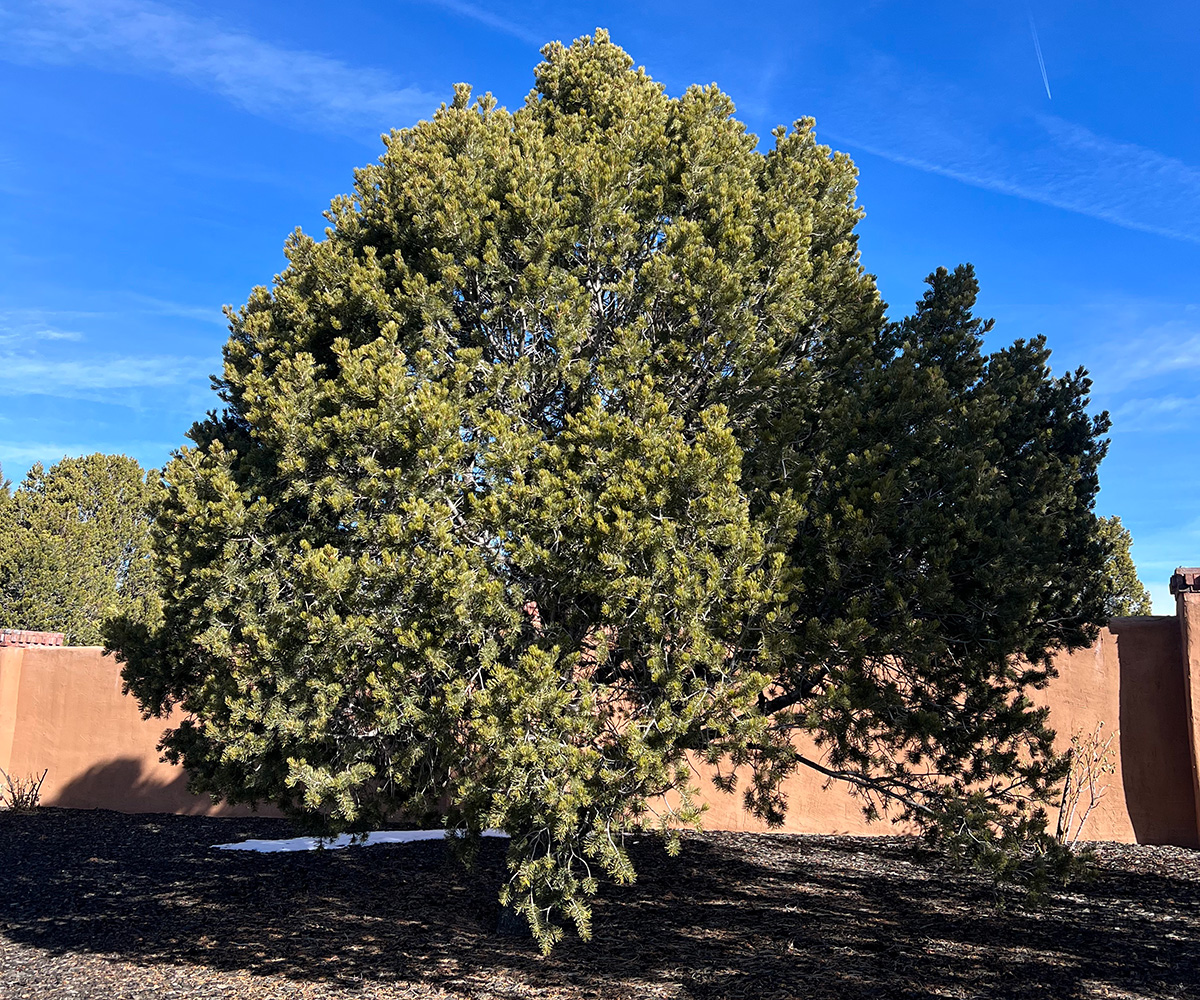 Piñon pine
Pinus edulis, Zones 5–8
Piñon pine is a beautiful deep forest green; planted next to a bluer conifer like 'Blue Ice' Arizona cypress, it provides stunning contrast. This tree can take strong winds and full-sun exposure, and it provides great privacy screening within three- to five-tree groupings. It will grow 10 to 20 feet tall and just as wide. Like a fine wine, this tree gets better with age. The foliage deepens in color and contrasts well with the reddish brown bark. The growing habit is almost exactly like an upside-down cone, wider closer to the ground then getting slenderer until it reaches a strong point at its pinnacle.
These three trees all pack a colorful punch and are better suited to our arid Southwestern climate than the thirsty blue spruce.
—Mark Brotton, APLD, owns and operates Living Water, Irrigation, and Landscape based in Santa Fe, New Mexico.