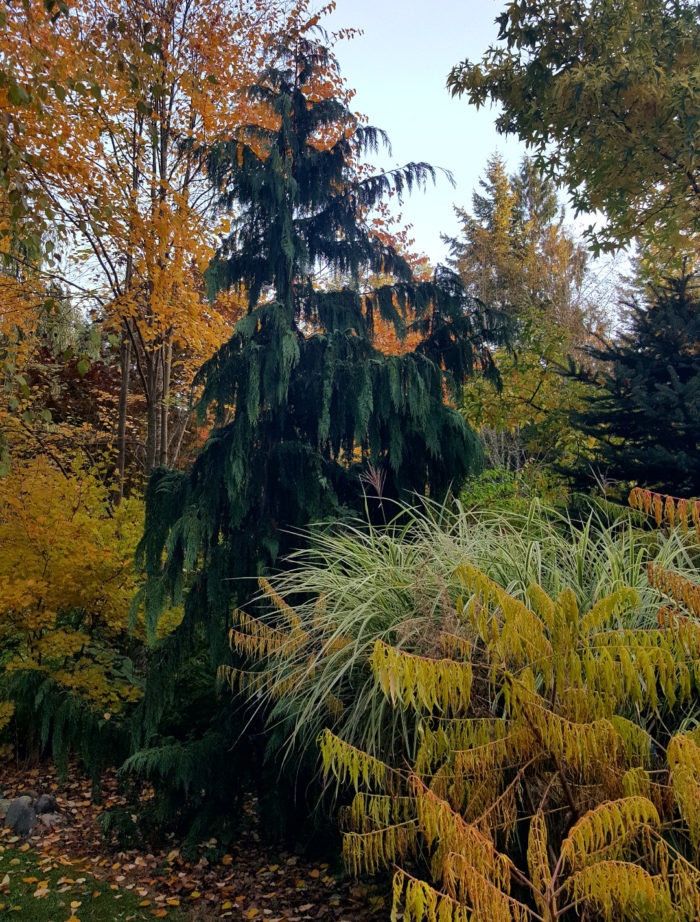 Today we're visiting Jeanne Cronce's garden.
With almost 40 years of gardening behind me on our five acres here in the Pacific Northwest, I am still learning about plants and how to grow them. There are so many different kinds for every location and zone. They sure bring a lot of therapy with them as they grow and as we nurture them. I wouldn't trade it for anything else. So here are some colorful shots this fall—sad to say goodbye, but what a way to exit the season!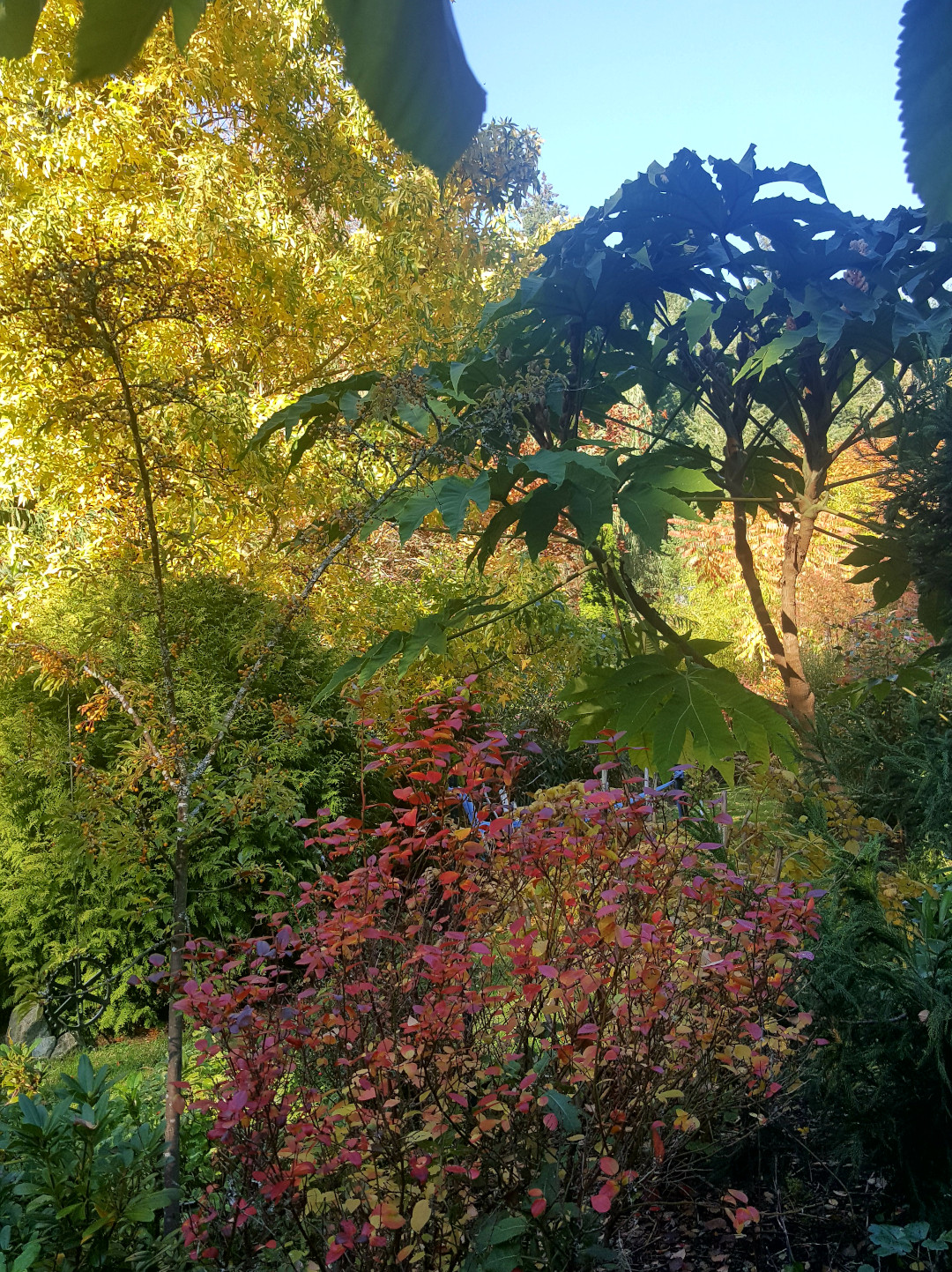 This is a view of the tetrapanax (Tetrapanax papyrifera, Zones 6–10) on the right and a variegated sweet gum (Liquidambar styraciflua, Zones 5–9) on the left. The center is a blueberry (Vaccinium), which has great color in the fall.
Katsura (Cercidiphyllum japonicum, Zones 4–8) is a wonderful tree if you have the space. On a warm fall day the leaves have a warm sweet smell. The color in spring is a pinkish green.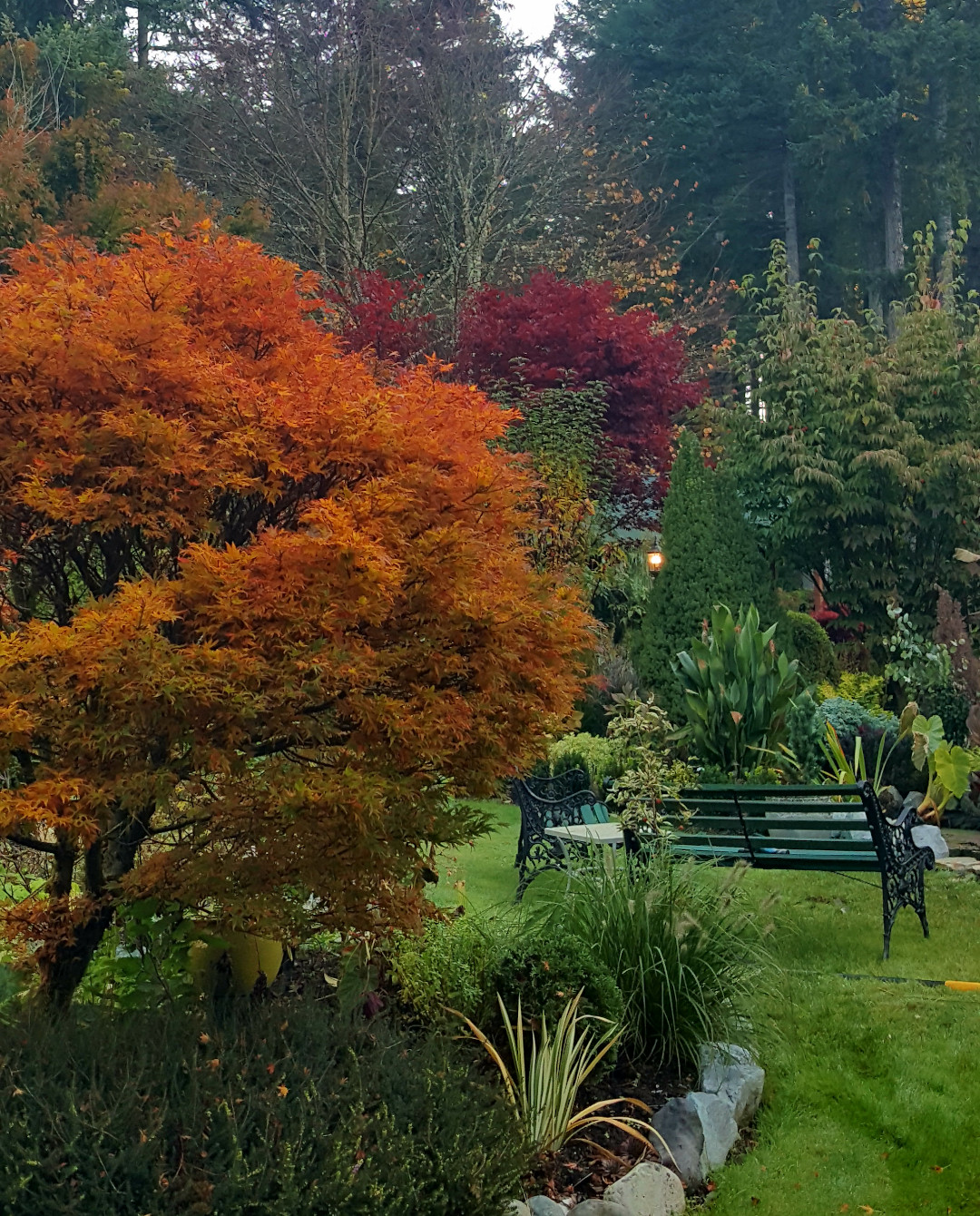 An 'Aratama' Japanese maple (Acer palmatum 'Aratama', Zones 5–9) is a wonderful small tree with year-round colors—although best in fall, of course. In the background is a 'Bloodgood' Japanese maple.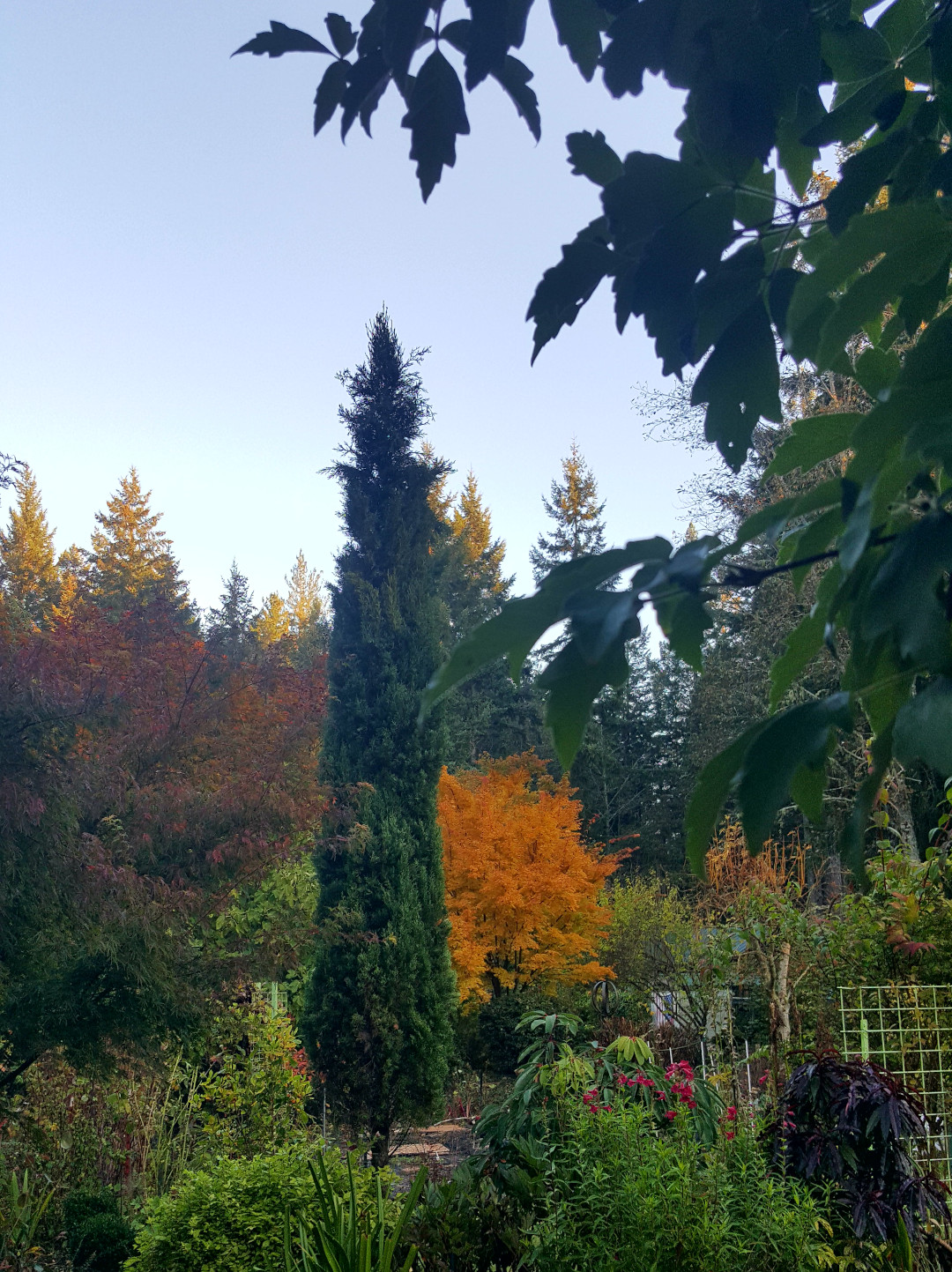 This beautiful color is provided by a coral bark Japanese maple (Acer palmatum 'Sango-kaku' Zones 5–9). Acer griseum (paperbark maple, Zones 4–8) is framing the scene in the foreground.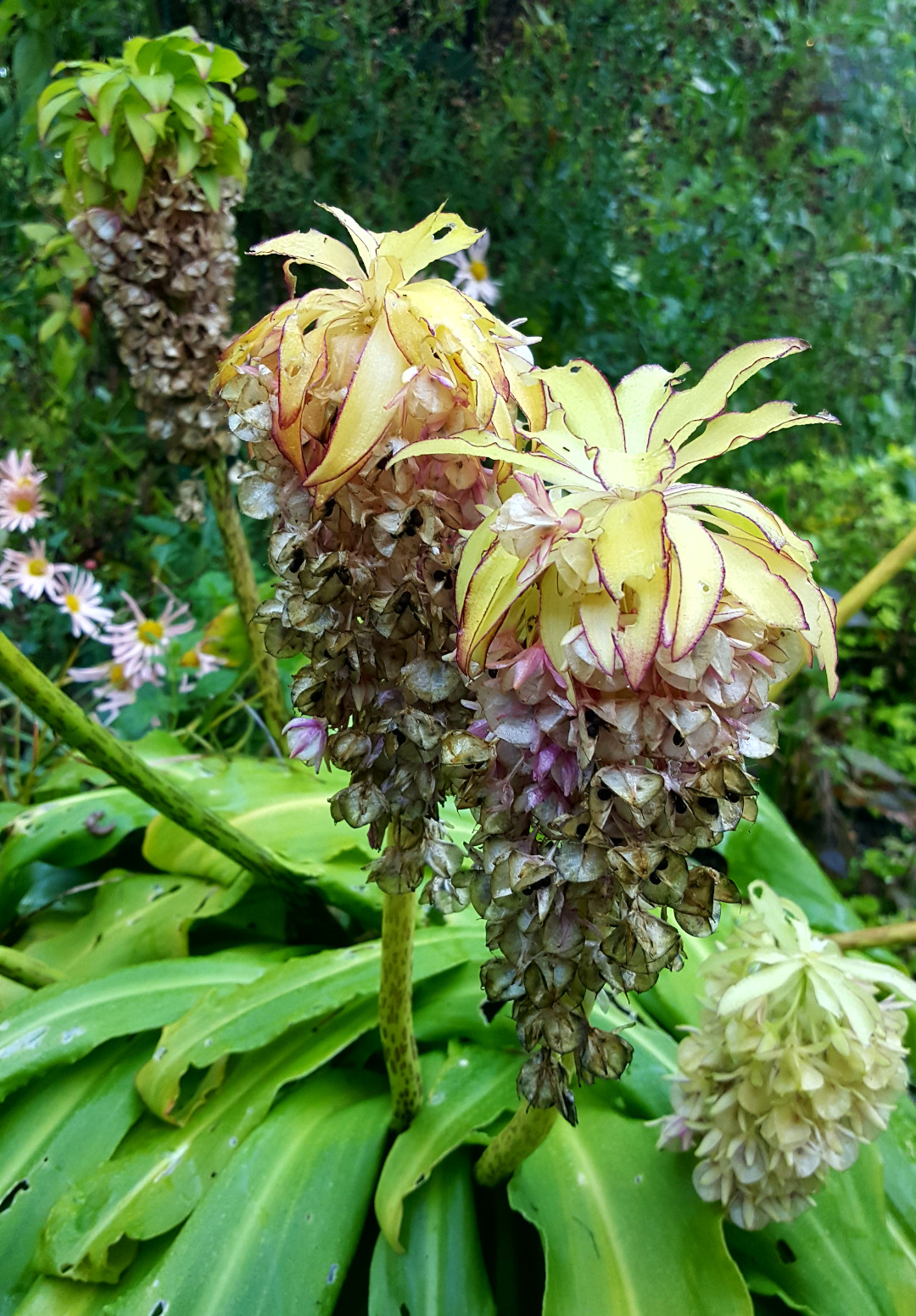 Here we have the fun Eucomis, or pineapple lily (Zones 6–10). It is nice in both summer and fall. It is full of seeds now, and they sprout quite easily.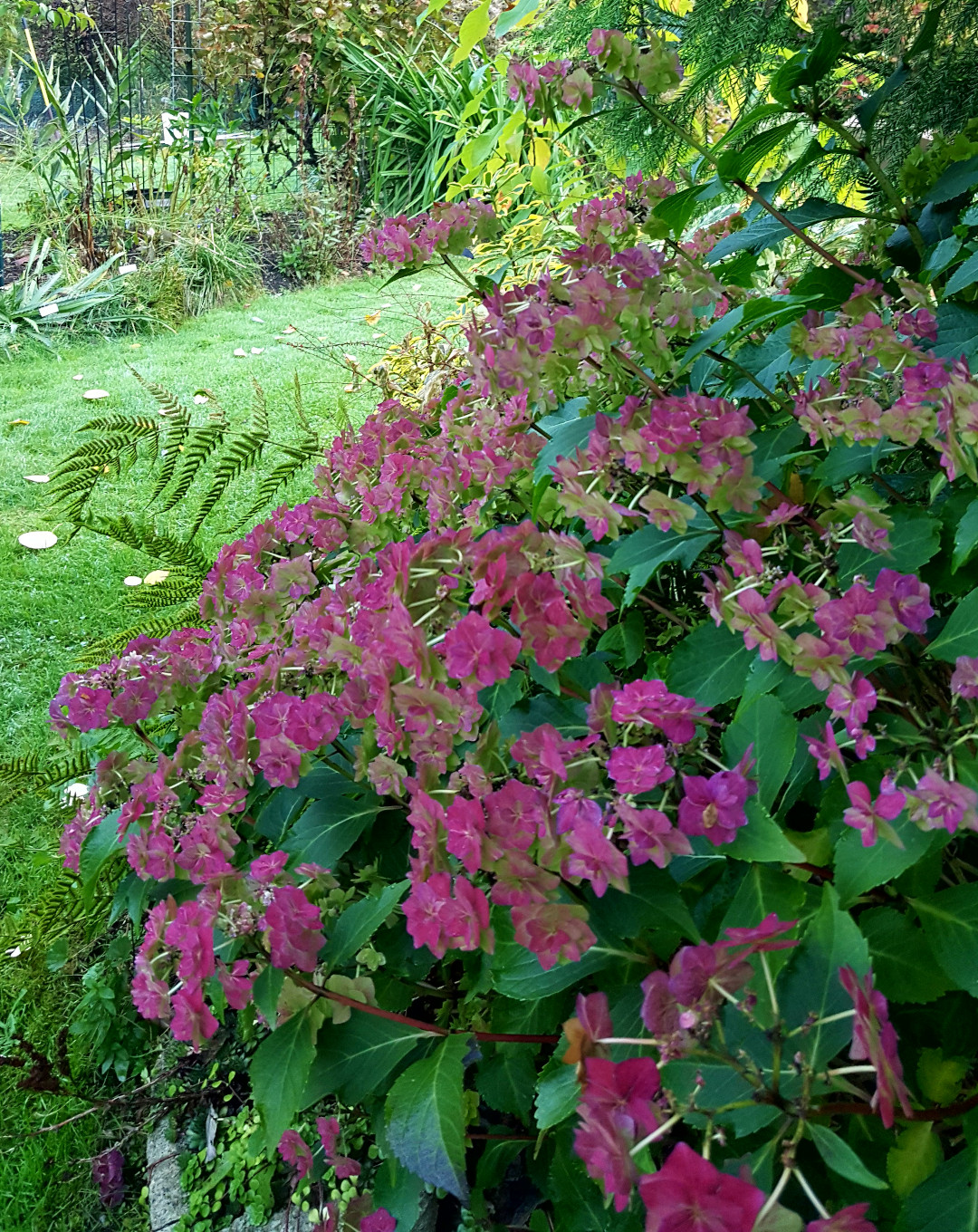 This is a nice hydrangea. I know it as Wedding Bells (Hydrangea macrophylla, Zones 6–9) although I've heard a few different names for it. It starts off white, then when it cools down in late summer it turns a wonderful green and then into this reddish color.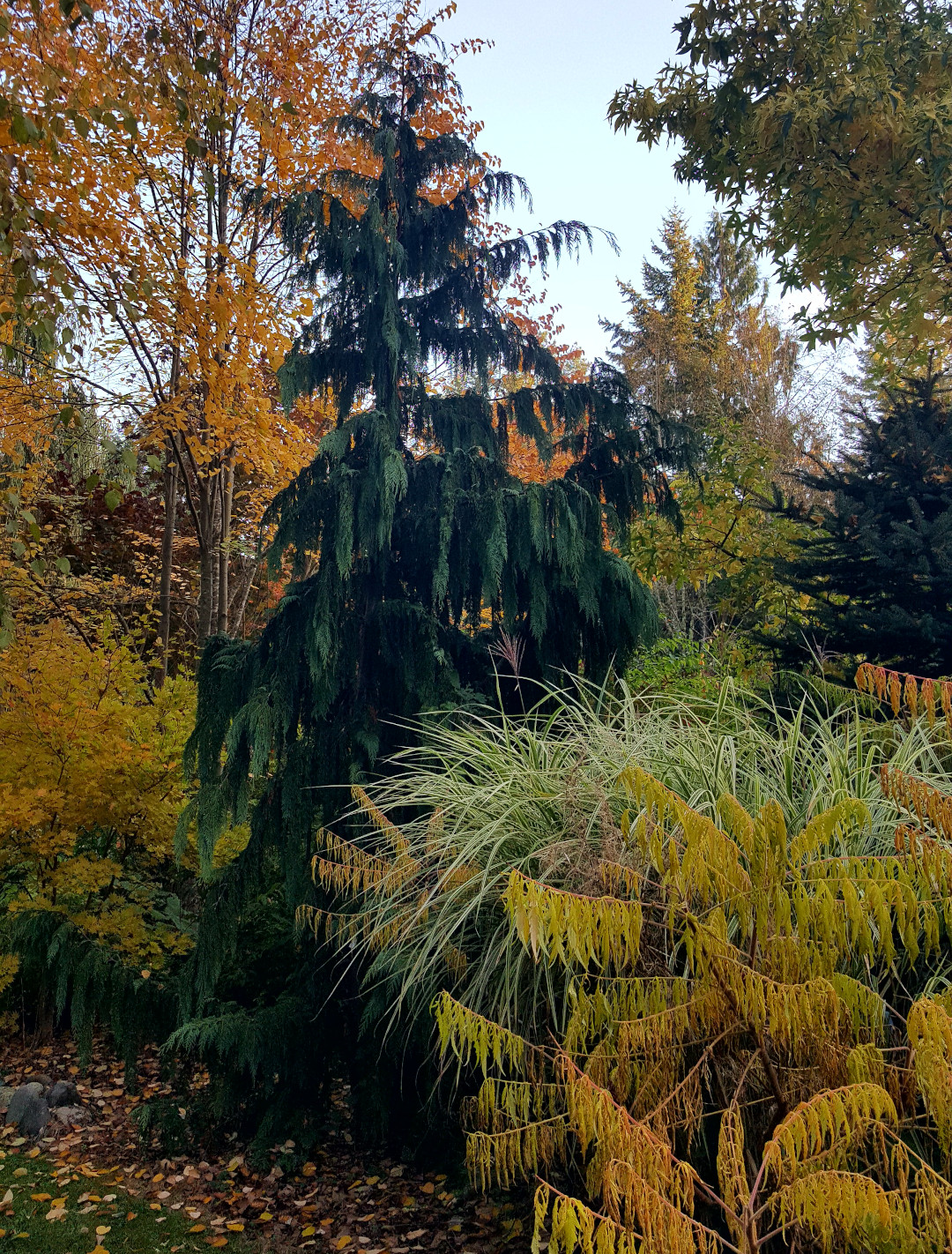 In the foreground is sumac (Rhus typhina, Zones 4–8). Behind that is a variegated miscanthus grass (Miscanthus sinensis, Zones 5–9) that is backed up by a weeping Alaskan cedar (Chamaecyparis nootkatensis 'Pendula', Zones 4–7).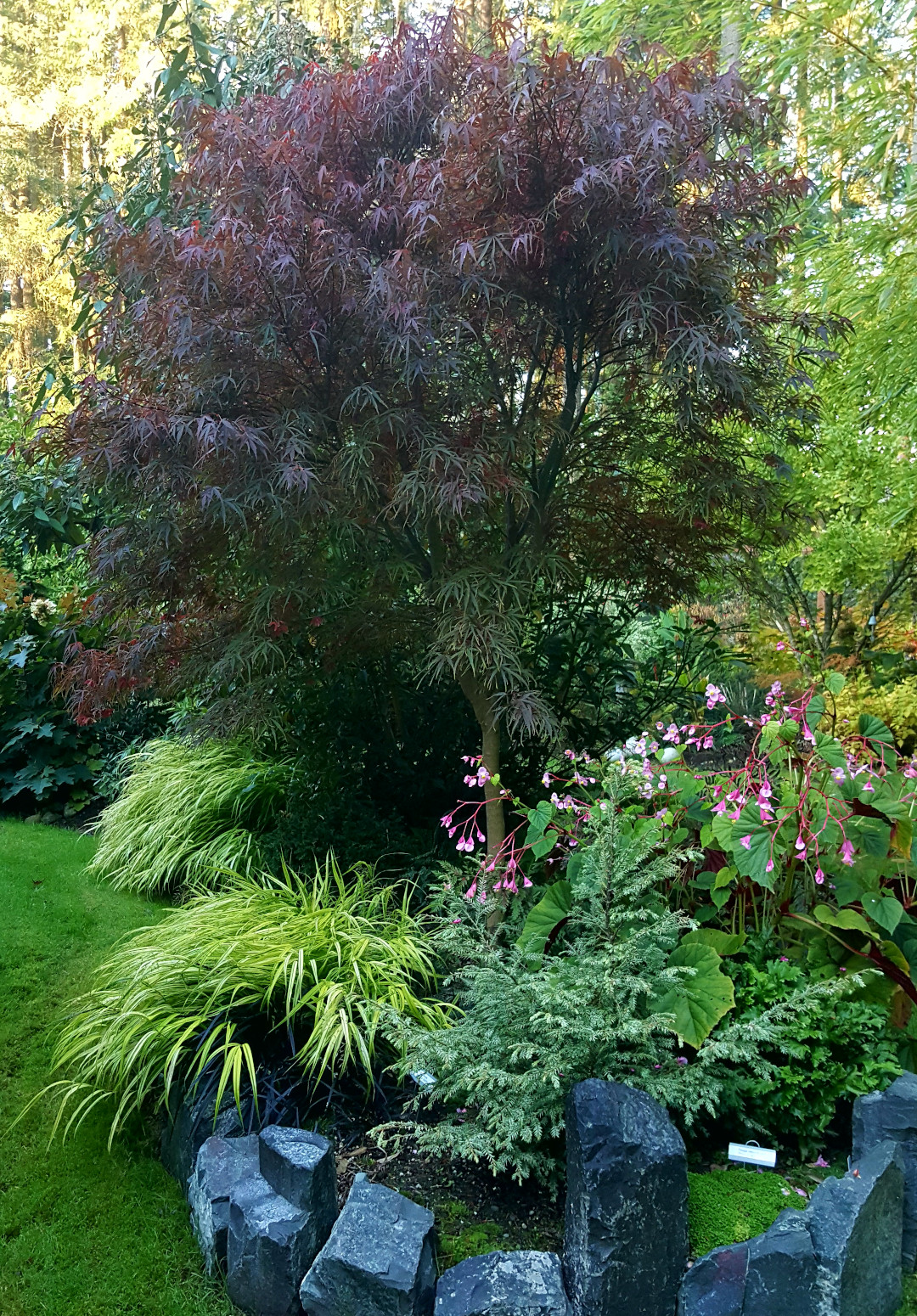 This is an unknown variety of maple, but I'm quite pleased with it and the surrounding plantings of fern and hardy begonia (Begonia grandis, Zones 5–9).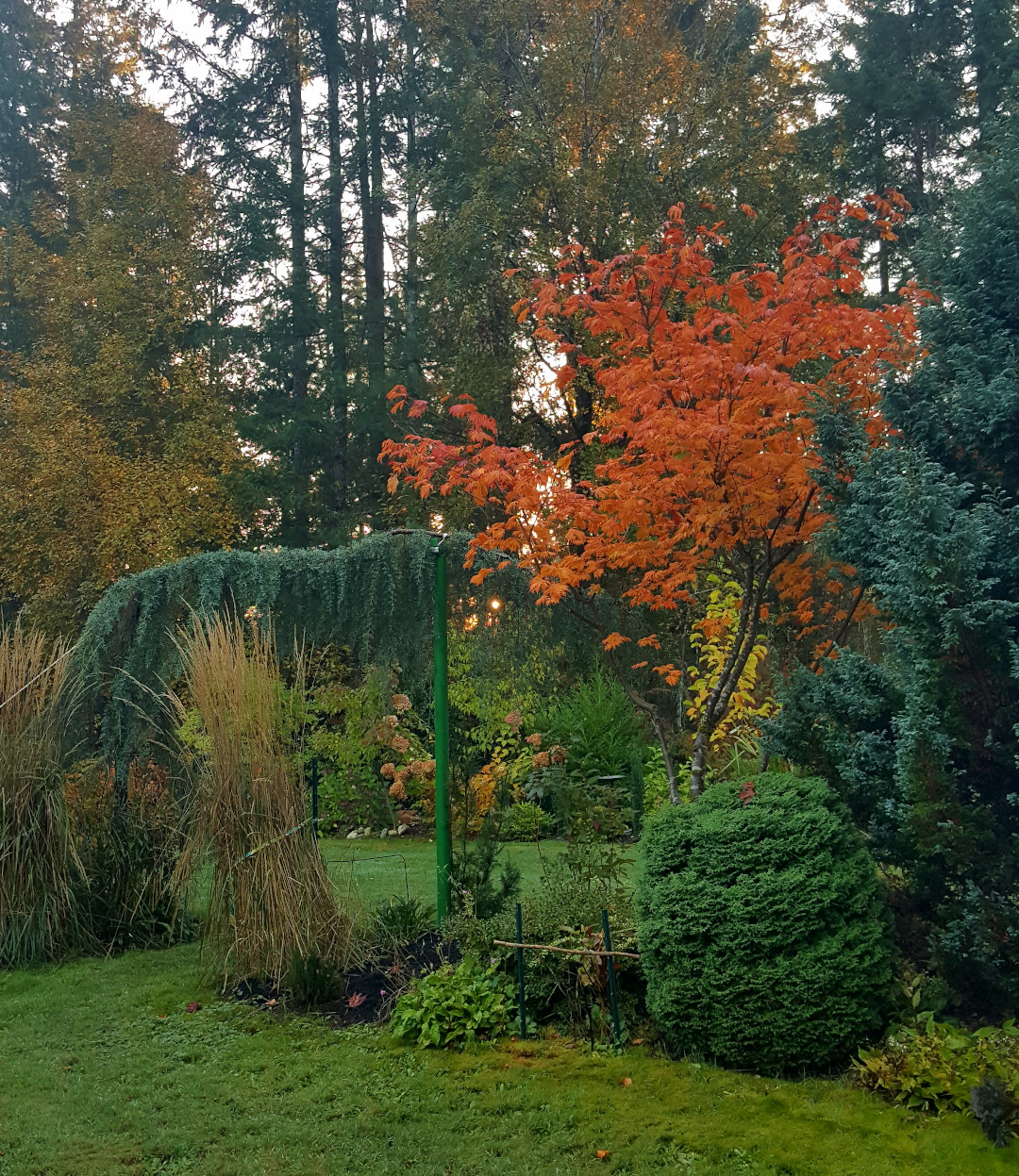 This is an Acer japonicum 'Aconitifolium' (Zones 5–8). The colors and the leaf form are very exciting. To the left is a 'Raywood's Weeping' Arizona cypress (Cupressus arizonica 'Raywood's Weeping', Zones 6–9).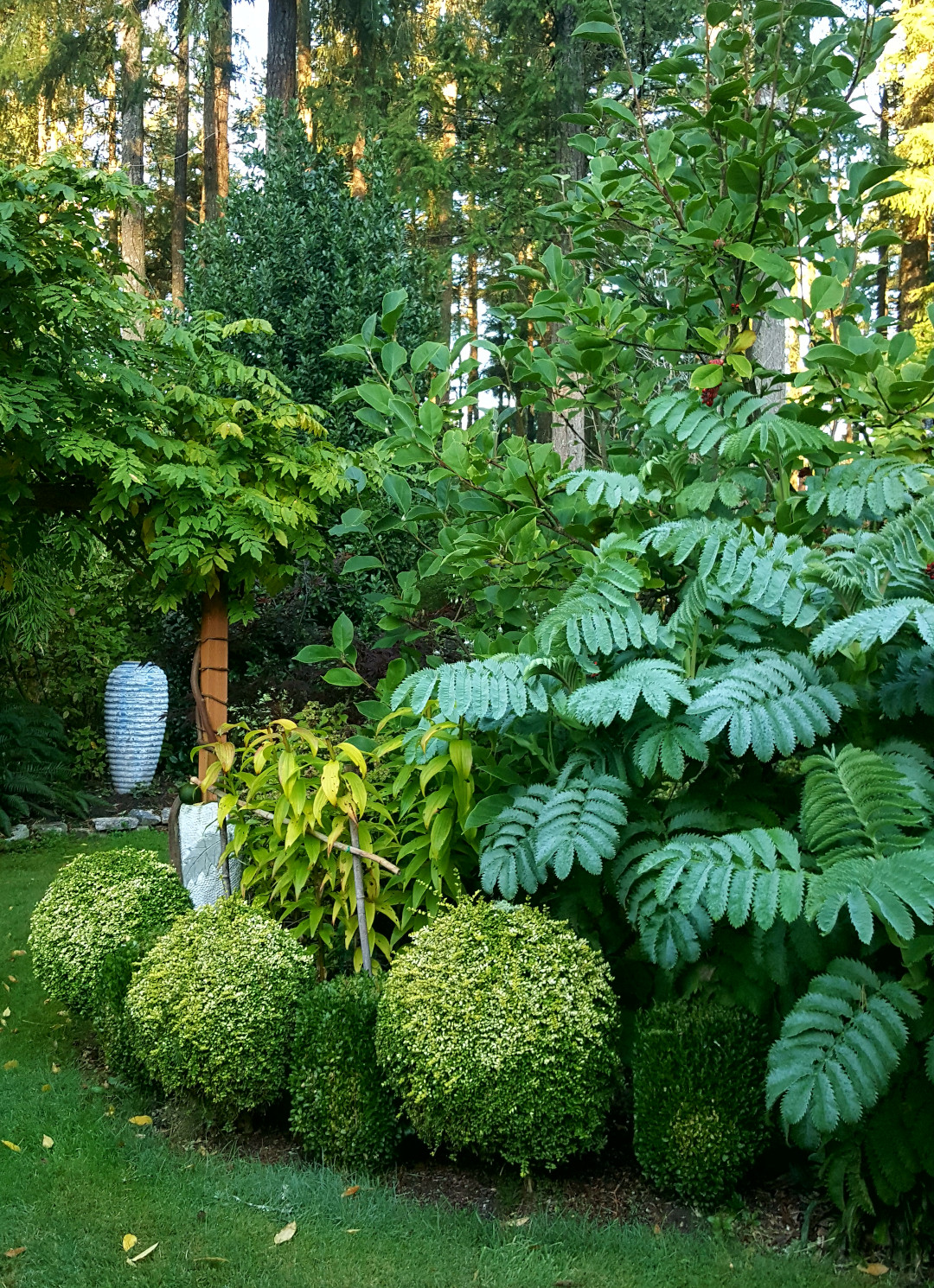 On the right can be seen the summer and fall colors of the meleanthus (Meleanthus major, Zones 8–10). It is a great foliage plant to have around. The pruned balls are boxwood honeysuckle (Lonicera nitida, Zones 6–9), which I would never use like this again because they shoot out new stems quite rapidly. I did this for their contrasting colors. It's fun to try new ideas, even though some don't always work well.
Have a garden you'd like to share?
Have photos to share? We'd love to see your garden, a particular collection of plants you love, or a wonderful garden you had the chance to visit!
To submit, send 5-10 photos to [email protected] along with some information about the plants in the pictures and where you took the photos. We'd love to hear where you are located, how long you've been gardening, successes you are proud of, failures you learned from, hopes for the future, favorite plants, or funny stories from your garden.
If you want to send photos in separate emails to the GPOD email box that is just fine.
Have a mobile phone? Tag your photos on Facebook, Instagram or Twitter with #FineGardening!
You don't have to be a professional garden photographer – check out our garden photography tips!
Do you receive the GPOD by email yet? Sign up here.