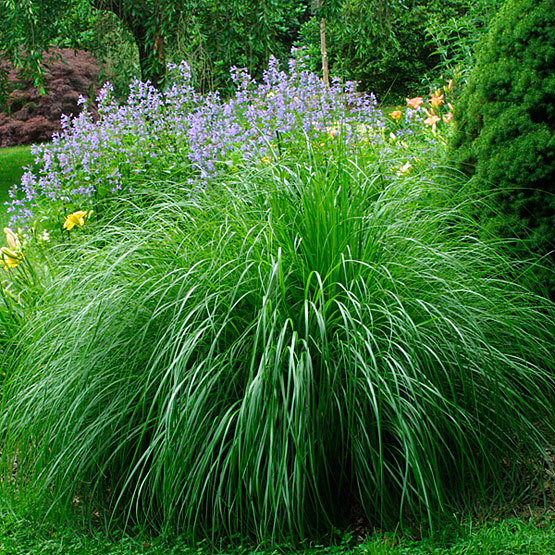 Miscanthus are perennial grasses from moist meadows and marshes from Africa to East Asia. From reed-like stems come green, blue, or purplish green leaves, sometimes with striping or banding. Flowerheads resemble tassels and are more numerous following long, hot summers. Fading growth and dried flowerheads provide fall and winter interest. Use as specimens, in borders, as screening, or at waterside.
Noteworthy CharacteristicsAttractive foliage and flowers, good autumn color in many cases, and structural form in winter provide a long season of interest. Flowerheads may be used as cut or dried flowers.
CareBest in fertile, moist but well-drained soil in full sun, but plants tolerate most conditions except for excessive winter moisture. Cut to the ground by early spring.
PropagationSow seed in a cold frame in early spring. Divide in spring. Older clumps may become woody and difficult to divide.
ProblemsInfrequent.