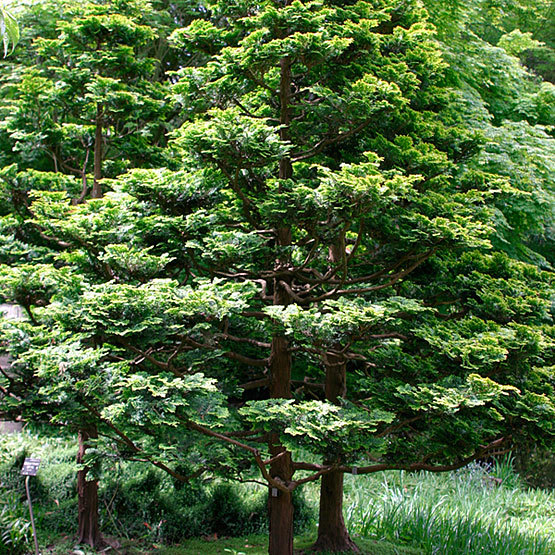 In the genus Chamaecyparis are evergreen, coniferous trees with flattened sprays of scale-like adult leaves. Juvenile leaves are larger and ovate to linear. Female cones ripen in autumn and are spherical or angular, with 2 and occasionally 3 to 5 seeds on each scale. Male cones are spherical or ovoid and borne in spring.
Noteworthy CharacteristicsFrom Taiwan, Japan, and North America. Use as specimen trees and for hedging. A great number of cultivars exist, including dwarf and slow-growing varieties, some suitable for rock gardens or bonsai.
CareTolerates alkaline soil but thrives in moist, well-drained, neutral to slightly acidic soil in full sun. Trim from late spring to early autumn. Do not cut into older wood.
PropagationRoot semi-ripe cuttings in late summer. Dwarf cultivars should be grafted in late winter or spring.
ProblemsSpruce mite, twig blight, root rot, needle blights.