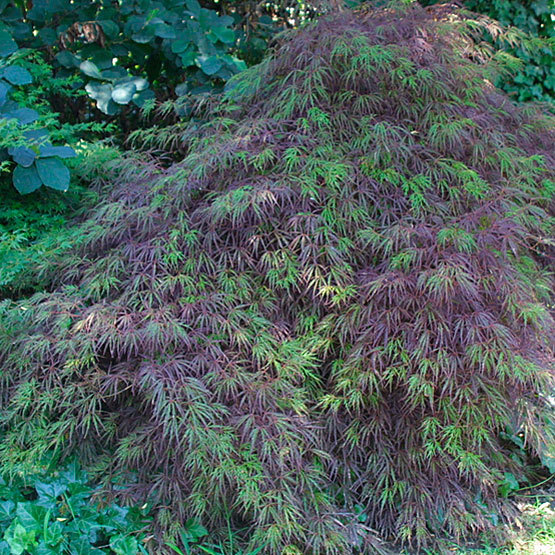 Native to Europe, North Africa, Asia, and North and Central America, this large genus of canopy and understory trees is most prized for exquisite foliage color and shape. Many varieties are especially noted for their beautiful fall foliage. Some varieties have showy bark.
Noteworthy CharacteristicsGrown mostly grown for their foliage, these woody plants boast showy leaves in a wide range of colors from shades of green to the reddish-plum hues. Outstanding fall color in selected species and cultivars. Some species are grown for ornamental bark, others for their high architectural value.
CareGrow in fertile, moist, but well-drained soil in sun or part shade.
PropagationSow seeds in containers or where they are to grow in the garden. Graft in late winter; bud in late summer.
ProblemsVerticillium wilt. Fungal leaf spots and root rots are common. Aphids, scale, and caterpillars. Mites can cause leaf spot gall in several species.