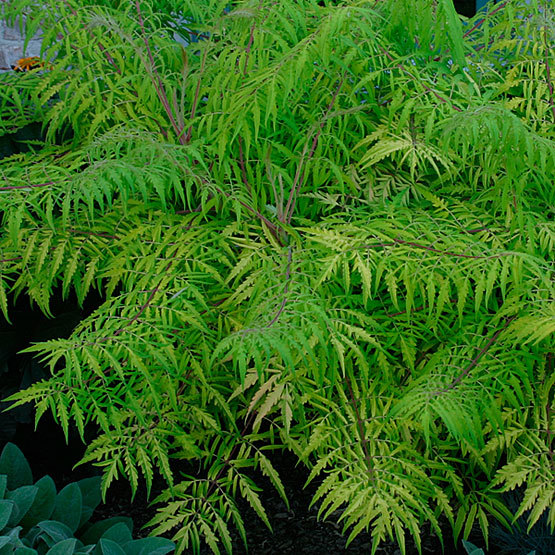 Plants in the genus Rhus are widely distributed, growing on hillsides, bogs, thickets, woodlands, and dry sites. They are grown primarily for their pinnate or palmate leaves, which provide texture and a kaleidoscope of color in autumn. The inconspicuous flowers occur in large panicles and are followed by spherical fruits. Use in naturalistic plantings, meadows, or woodland transitions; along water or roads; on banks; or other difficult areas. Suckering species may become invasive; some species are toxic if ingested. Some exhibit drought tolerance. Rhus are considered fire-resistant plants, for use in regions threatened by frequent wildfires.
Noteworthy CharacteristicsThe genus exhibits distinctly textured leaves, which produce brilliant autumn color.
CareGrow in average, moist but well-drained soil in full sun (for best fall color).
PropagationDivide suckers when dormant or sow seed in autumn. Take semi-ripe cuttings in summer or root cuttings in winter.
ProblemsPowdery mildew, wood rot, Verticillium wilt, leaf spot, blister, canker, dieback, caterpillars, scale.