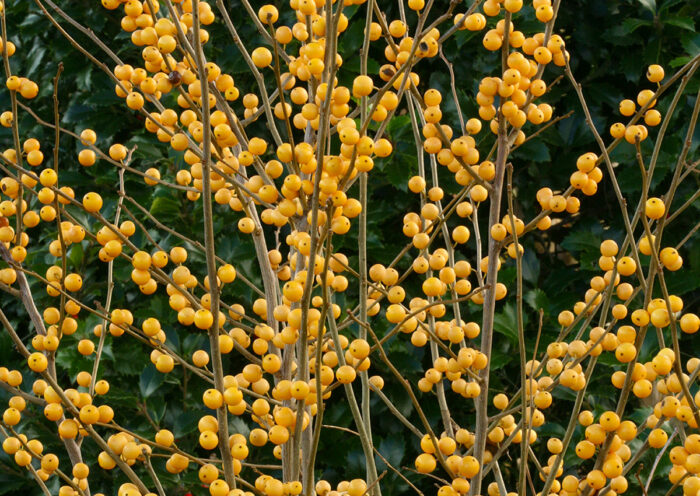 Fall brings out my desire to "bring the outdoors in." Collecting berries, seedpods, and dried flowers is a passion I share with many gardeners. Using these to display in the house helps us to remember the beautiful days of summer. Harvesting these things gives a feeling of satisfaction of what we, as gardeners, have grown over the season. But there are a surprising number of fabulous fall plants that we don't usually see growing here in the Pacific Northwest. One shrub that I rarely see in gardens here is winterberry (Ilex verticillata and cvs., Zones 3–9).
Winterberry is a natural match for Pacific Northwest climates
That winterberry isn't seen more often in the Pacific Northwest is baffling, given how easy it is to grow in our climate. This shrub actually loves wet soil, so plant winterberries in marshes, along streams, or in riparian areas as a great alternative to the usual suspects for those areas. Winterberries can also be planted in regular garden beds if you give each shrub room to stretch out. Growing to 8 feet high and wide, it can act as a hedge or barrier because it has a thick branching structure. This is a deciduous plant with green oval leaves; the flowers are insignificant, but just wait until the fall when they transition to fruit. Winterberry thrives in full sun to partial shade.
Three winterberry varieties to grow in the Pacific Northwest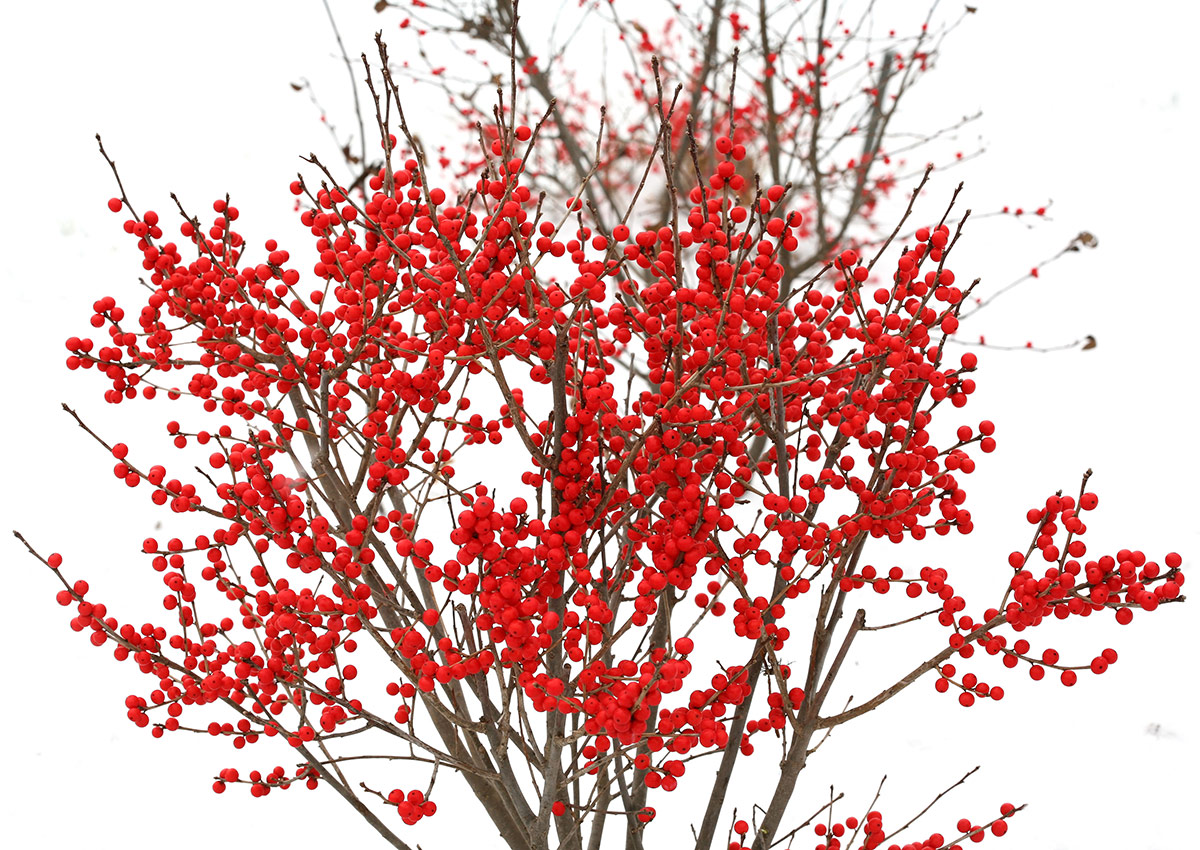 Berry Poppins® winterberry
Stems of winterberry fruit are often found for sale in autumn at local florists or grocery stores. But despite this plant being easy to grow, you'd be hard-pressed to find it in most landscapes in our corner of the country. While searching in some specialty nurseries this spring and summer, I saw a few Berry Poppins® winterberry (I. verticillata 'FARROWBPOP') for sale. This is a lovely variety with bright red berries, the typical fruit color of most winterberries in the trade.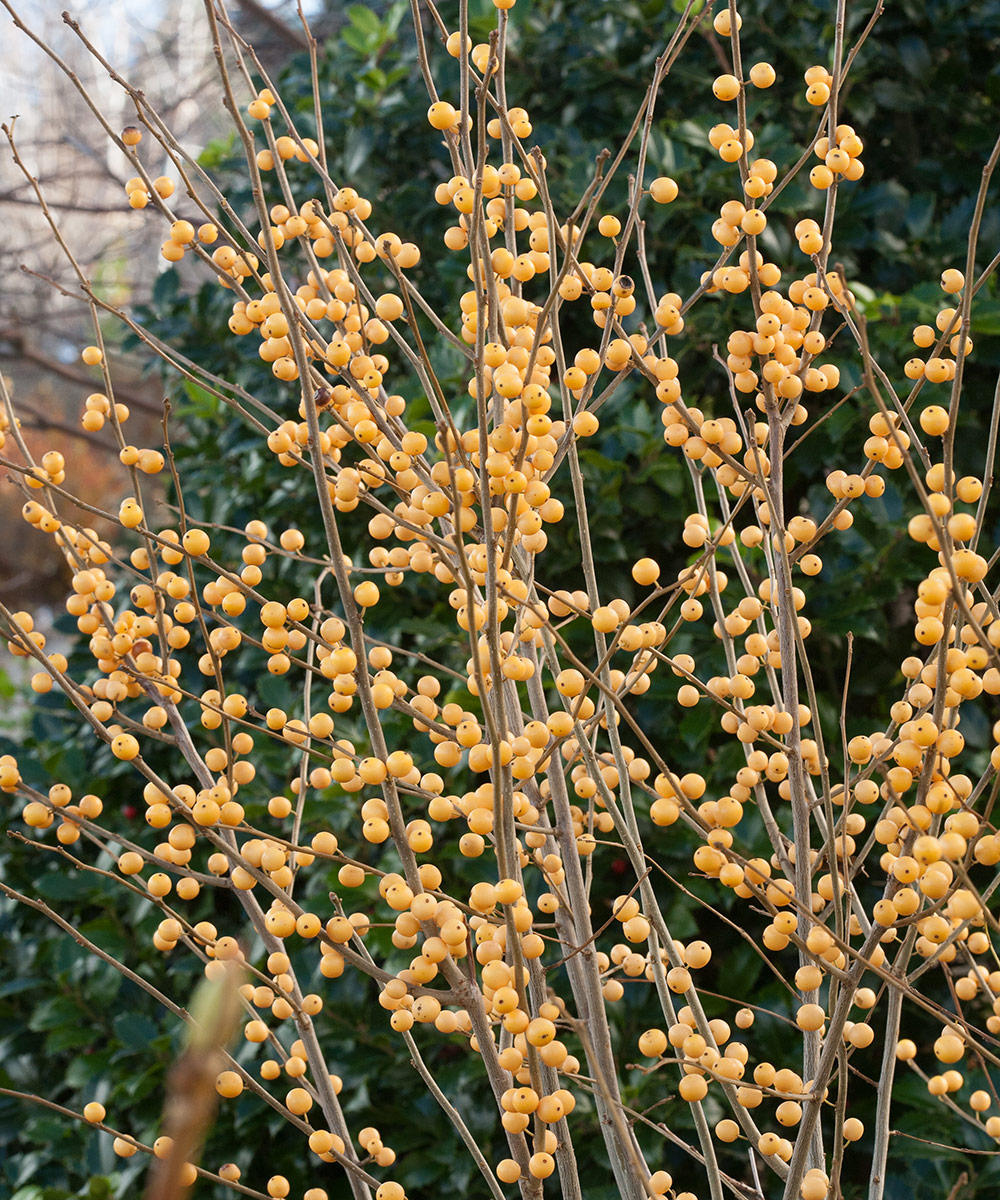 Berry Heavy® Gold
Sadly, I have not seen the newer gold variety of winterberry during my plant-shopping trips. Berry Heavy® Gold (I. verticillata 'Roberta Case') was bred to produce lots of bright gold berries. This species planted in mass is an impressive sight, visible from great distances. In my garden, Berry Heavy® Gold usually fruits in October through November. Cut branches of the berries can last through Christmas, so you can use them in decorative displays.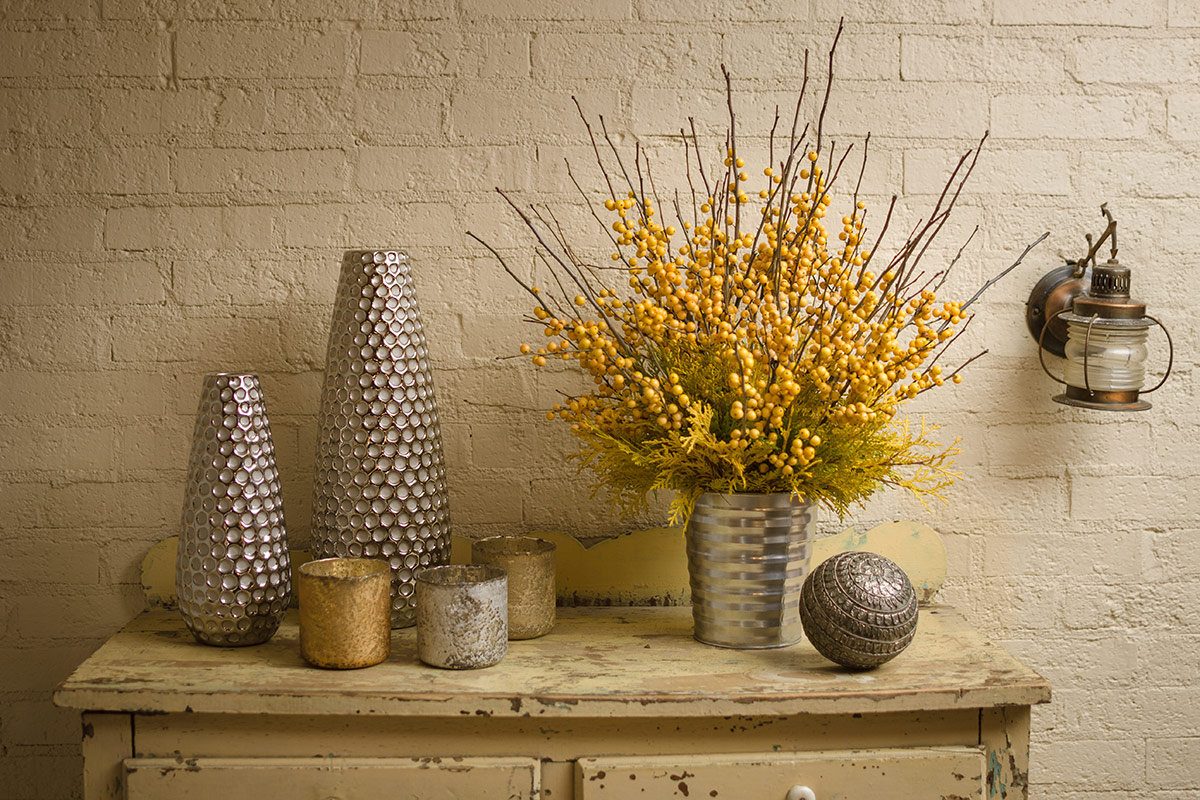 Mr. Poppins ensures winterberries' berries
Berry Heavy® Gold and Berry Poppins® are female plants. To produce berries, you'll need a male plant to pollinate the females. One male plant, like Mr. Poppins® (I. verticillata 'FARROWMRP'), will pollinate up to five female plants.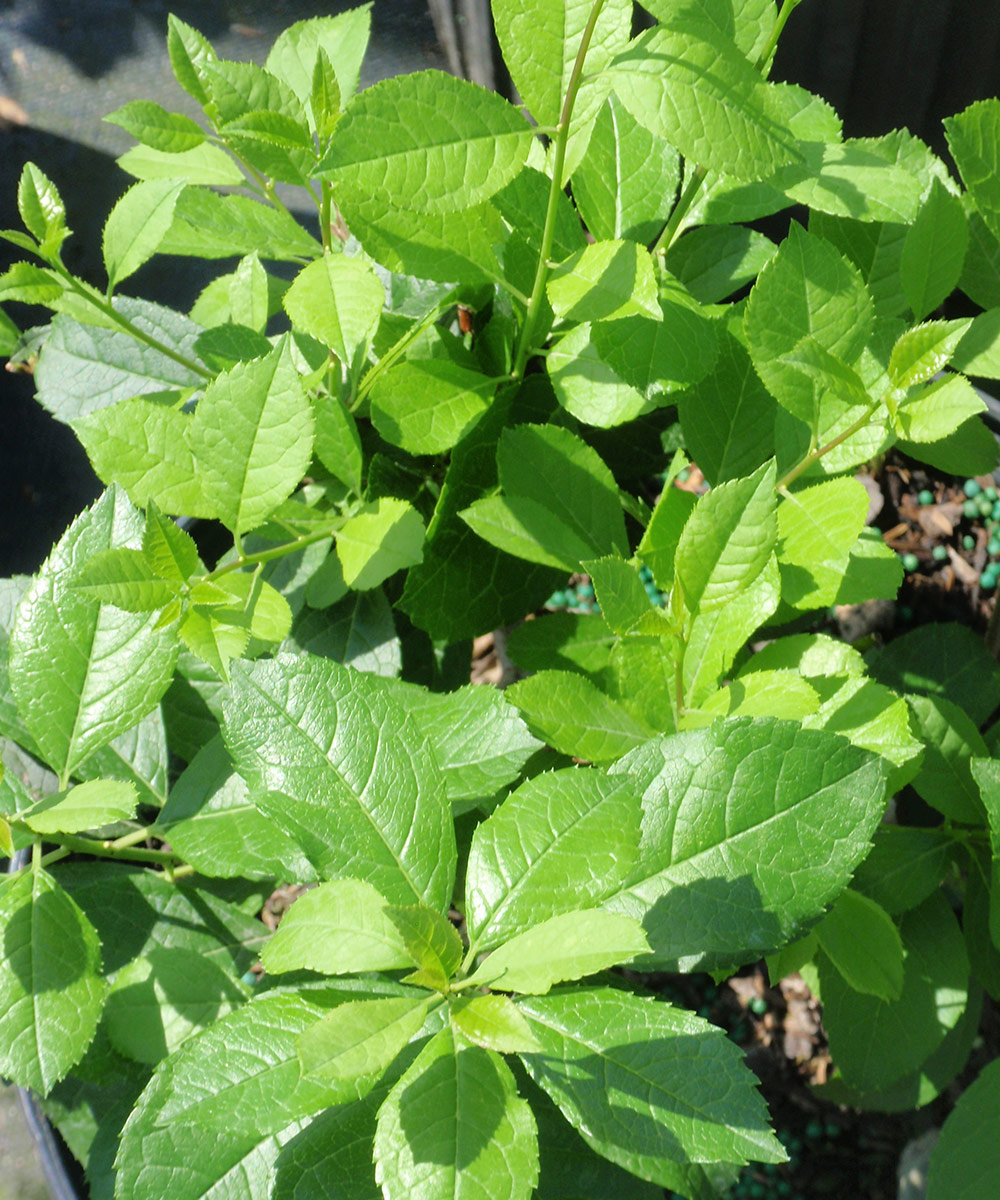 Additional tips for growing winterberries
A nursery in my area was able to special order a few choice winterberries for me two years ago. There were a few berried branches last year, and this year they look a lot fuller. Note: You shouldn't prune these shrubs, unless it's to harvest the long stems of beautiful berries for display. Pruning will decrease fruit production.
I have my winterberries planted as a backdrop to a section of my ornamental grass garden. As the grasses start to lose their color and fade out, the winterberries step up to put on a fabulous show in late fall and early winter. Winterberry is a plant that no Pacific Northwest garden should be without.
---
Susan Calhoun is the owner of Plantswoman Design in Bainbridge Island, Washington.
Photos: courtesy of Proven Winners Color Choice