The Dirt
A Monochromatic Color Scheme Creates Dynamic Containers
14 terrific container designs from our readers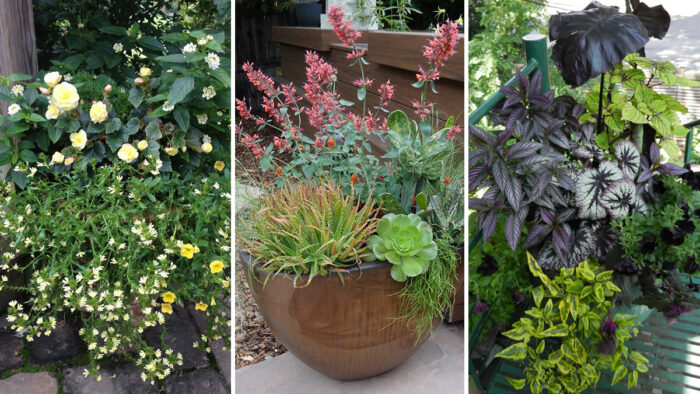 Last spring, we challenged our readers to design a container that featured a single color. Whether you have a passion for purple, a yen for yellow, or an obsession for orange, we wanted to see how you celebrated your chosen color in a monochromatic container design. The results are in. Once again, we're astounded by the talent and vision of our readers. Congratulations to our winner and finalists!
Winner: The softer side of orange
This is the third time Sheila has won our challenge, and there seems to be no end to her talent and imagination. While she chose orange as her color, she went for subtlety rather than flash, leaning toward peach tones. We love the peach tips of the aloe, how the hyssop and gomphrena echo the aloe's tones, and how Sheila chose a container that makes the entire composition harmonious.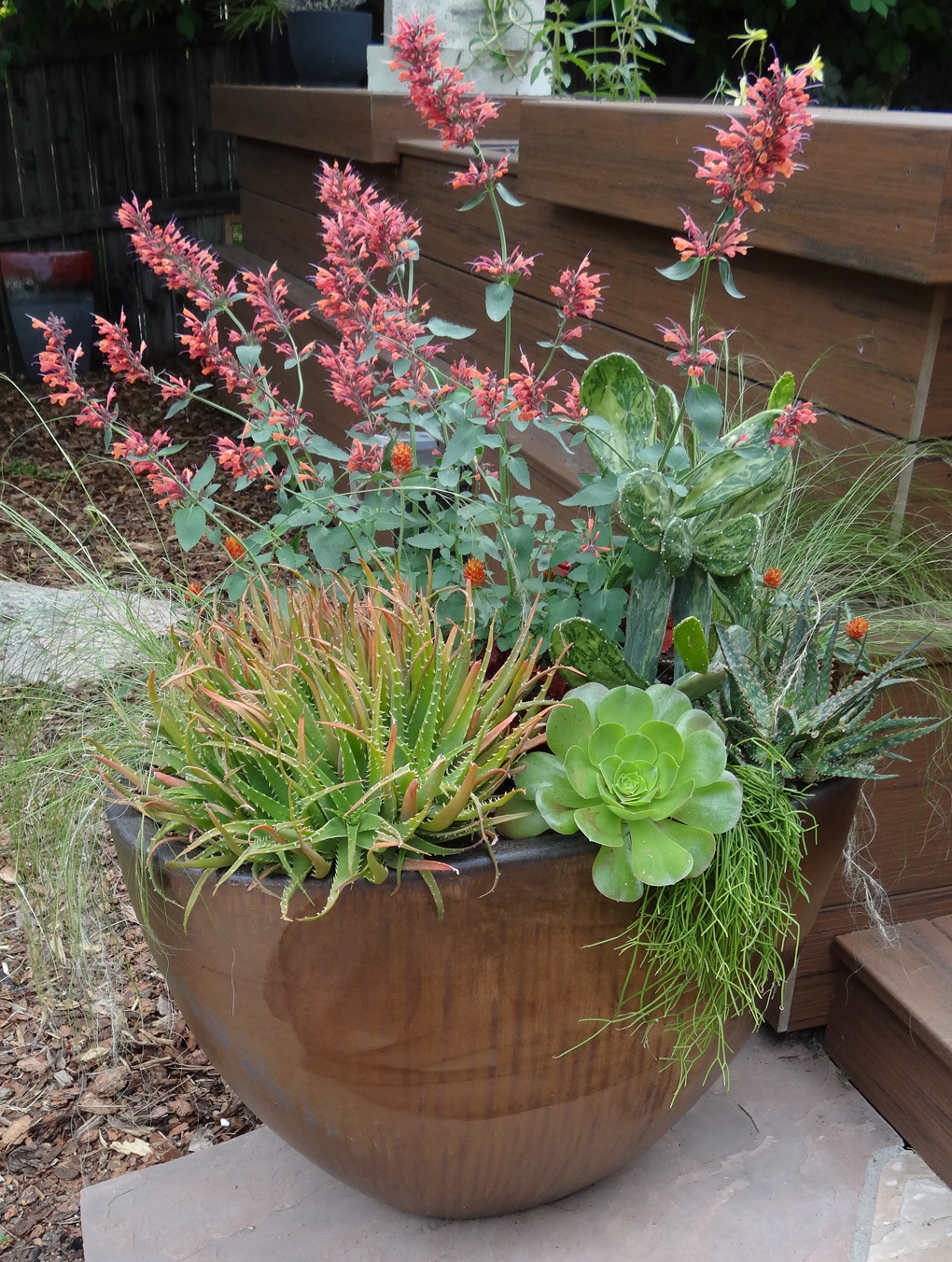 Designed by Sheila Schultz, Denver
Congratulations, Sheila! You've won $250 worth of Sun Parasol plants, to be redeemed at your favorite garden center or direct from the company (Sun-Fire Nurseries, sunparasol.net).
And the Finalists!
---
Burgundy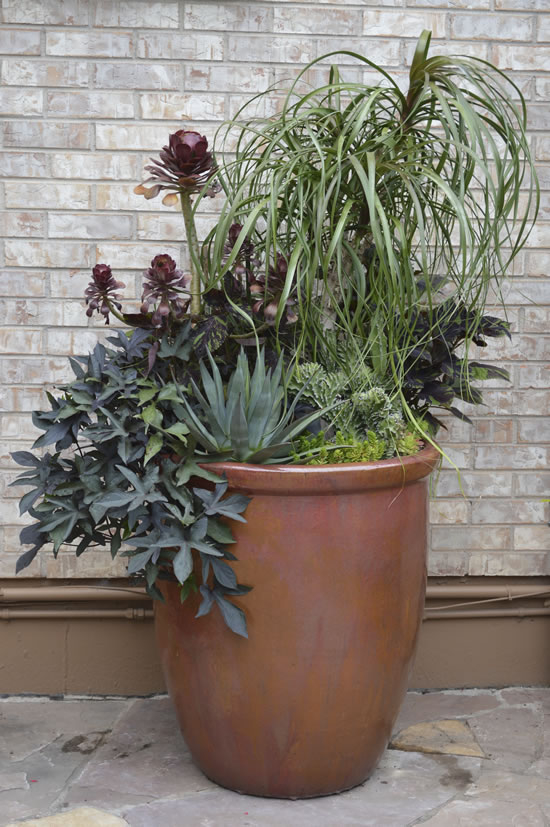 Sheila Schultz, Denver
Yellow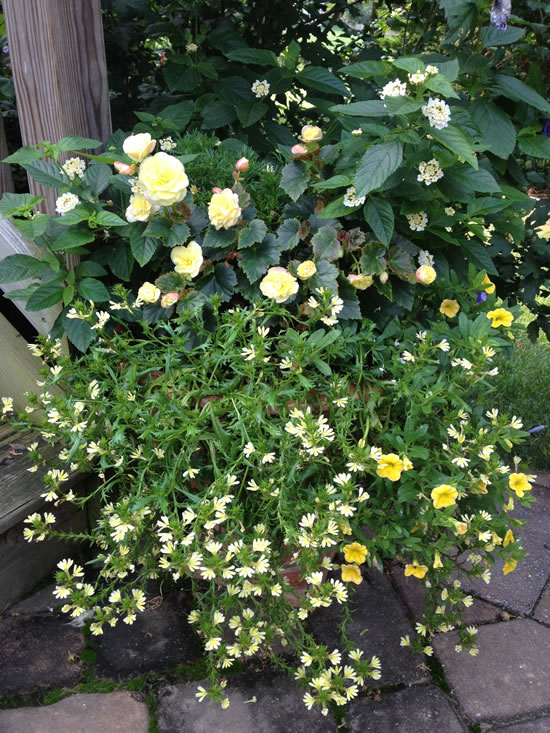 Lisha Utt, Ijamsville, Maryland
Nearly black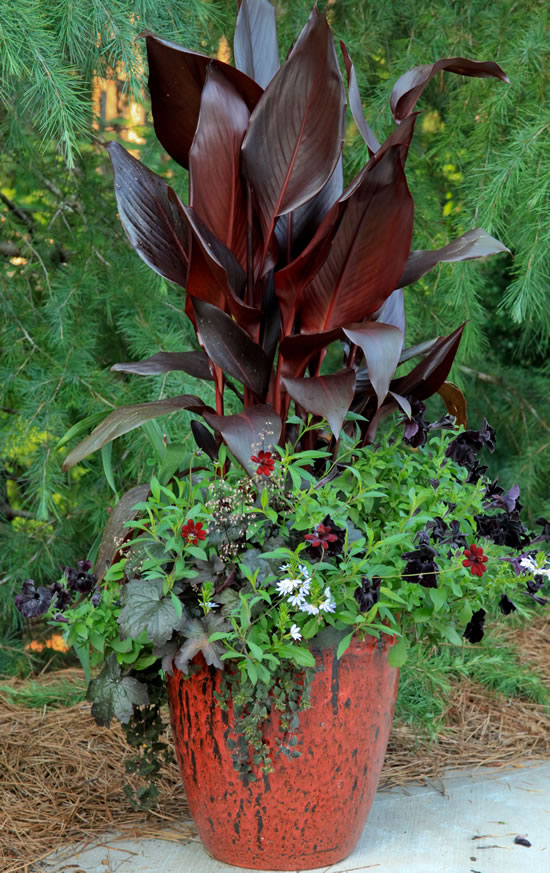 Brenda Addington, Suwanee, Georgia
Purple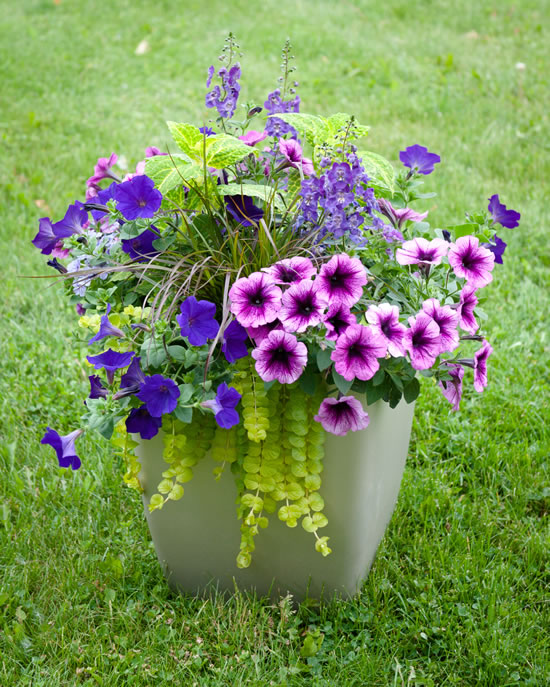 Jean Coon, Metamora, Michigan
Dark purple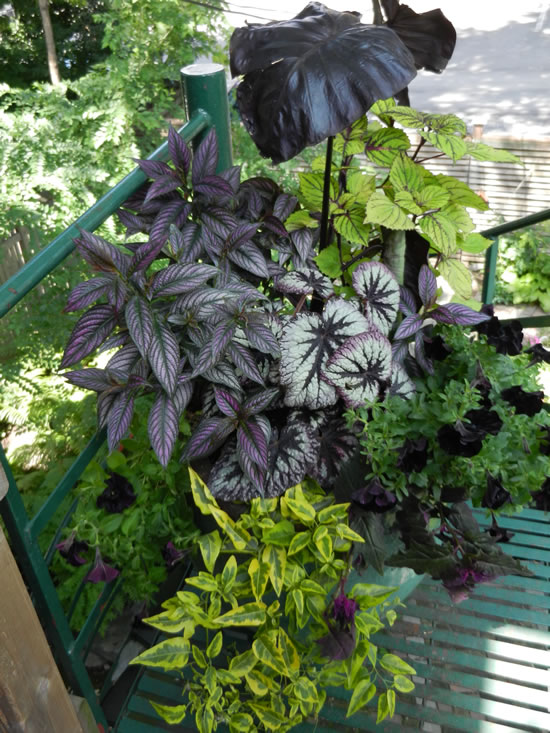 Holly Buss, Westmount, Quebec
Dark purple 2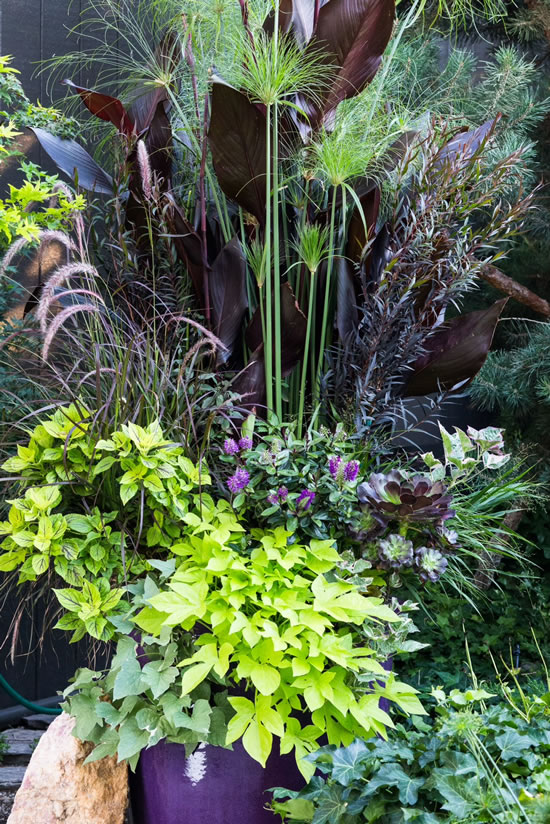 Nathan Brown, Reno, Nevada
Orange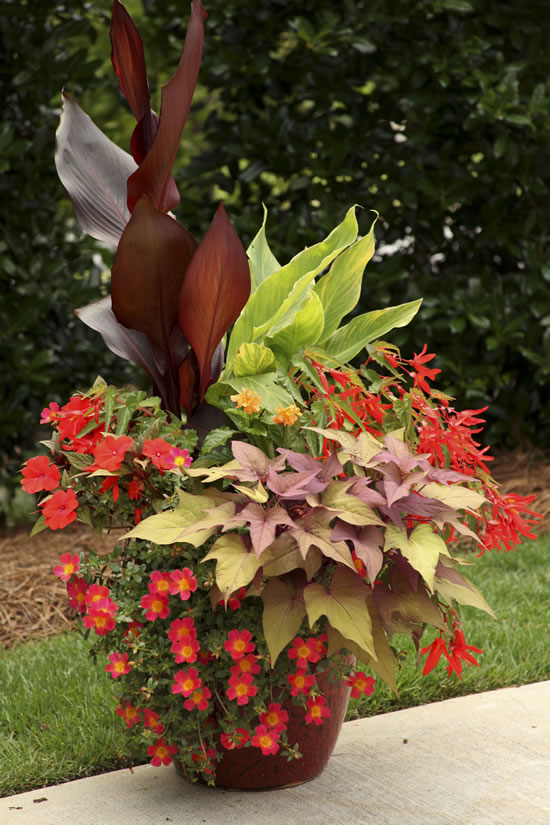 Brenda Addington, Suwanee, Georgia
Orange 2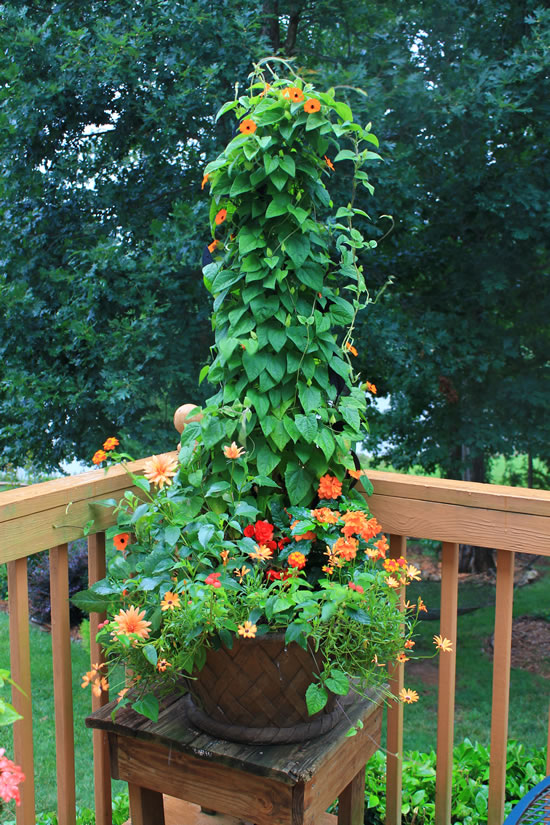 Heather Geiser, Charlotte, North Carolina
Red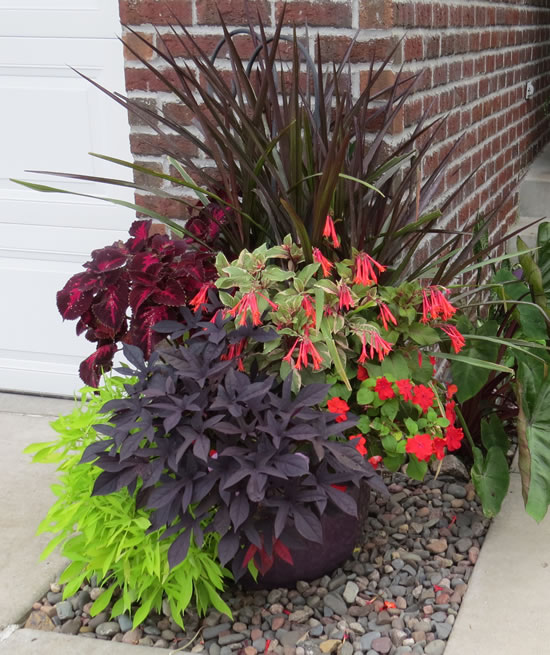 Jane Horn, Prior Lake, Minnesota
Red 2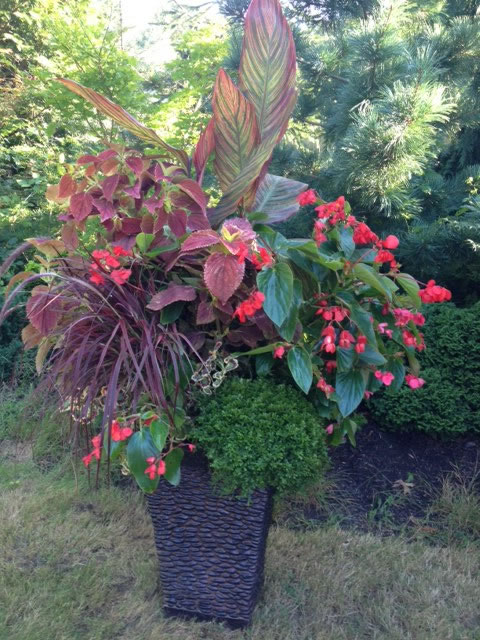 Moira McQuarrie, Hanson, Massachusetts
Pink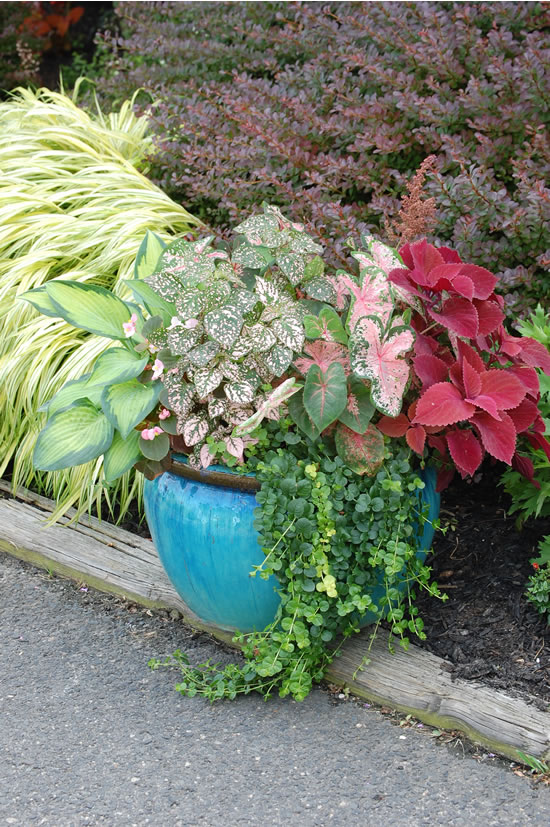 HollyAnn Nicom, Somerdale, New Jersey
Bright pink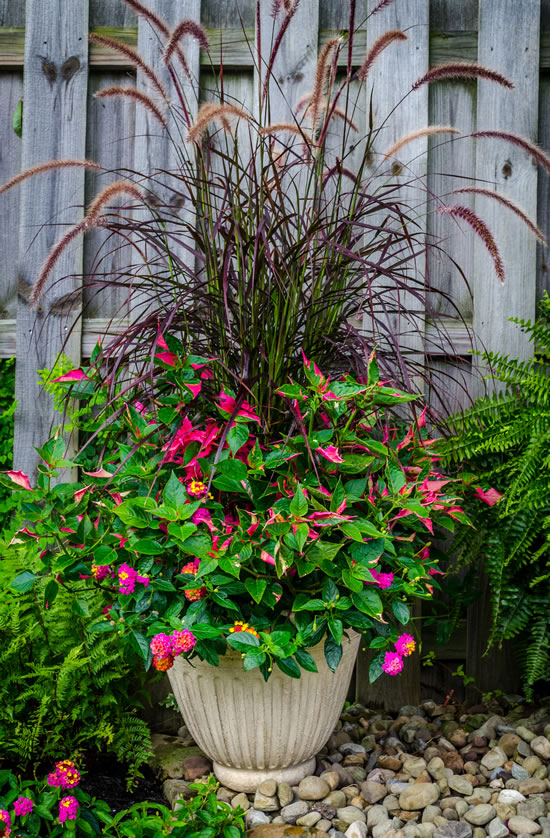 Isabella Mihalik, Sagamore Hills, Ohio
White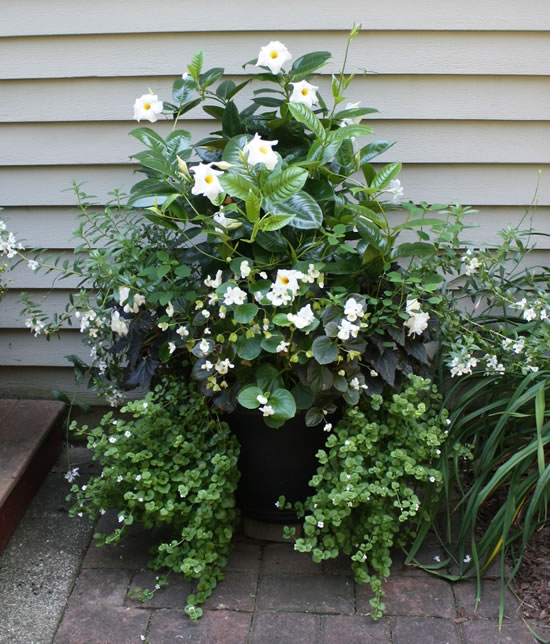 Chris Lowey, Foxboro, Massachusetts
View Comments