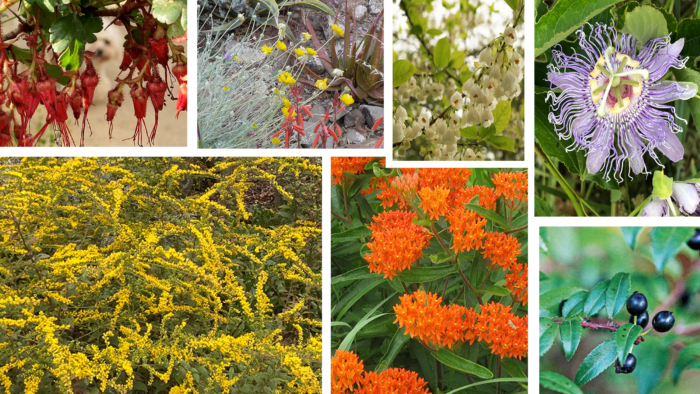 Is there something missing in your garden? There's a native plant for that! Whether you're looking for vines, shrubs, perennials, lawn alternatives, or trees, there are many options to help fill the holes in your beds and borders.
Native plants tend to be fairly regional, and so what will work in one area won't necessarily work in another. Below you'll find some suggestions from our regional experts to help you identify and fill the niche in your yard where you are currently missing a native solution. The suggestions in our regional reports come from renowned horticulturists, garden designers, and botanists who are local to you. They work at botanic gardens and nurseries, as landscape architects and educators, so their advice is well founded in practical application and experience.
What do we mean by "native niche"?
In ecology, a niche is the match of a species to a specific environmental condition. When we say "native niche," we are referring to native plants that fill a specific purpose in the garden. There are many invasive plants that spread aggressively, filling space where natives would typically grow, and that do not offer value to wildlife where a native plant would. So instead of planting showy nonnative vines, shrubs, or perennials, consider a native plant and provide more food, shelter, and habitat to the birds, bees, butterflies, and other nonhuman visitors to your property.
Not finding what you need?
Ask for personal recommendations in our regional forums. And check out our other native plant collections to see if there is something that fits the bill.
Learn more about natives and invasives:
Identifying and Removing Invasive Plants
Why Native Plants Are Key to Saving Our Ecosystems (with Doug Tallamy)
---