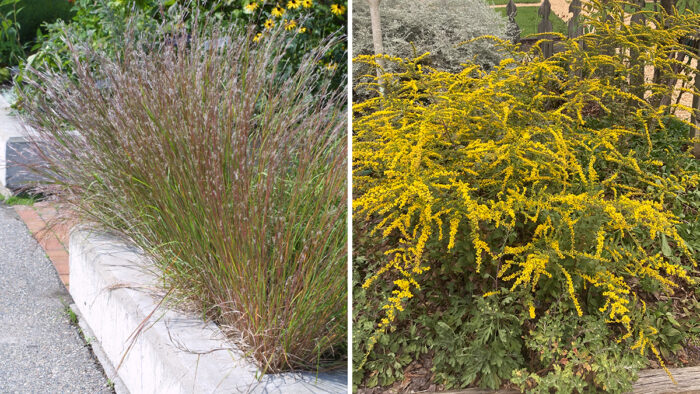 As pollinators disappear at alarming rates, maybe it's time to set aside a little meadow in every yard—an area of space where native flowering plants and grasses can thrive and where pollinators and small creatures can be safe. Lawns can often be pollinator deserts, providing no food or shelter for birds or insects—just more work for homeowners. Meadows in the South and Southeast are mowed infrequently—typically once in early spring, then in late summer, and again in early fall. The plants should be left uncut from fall through early spring (late February) to provide habitat for overwintering insects, seeds for birds and small mammals, and hiding places for small creatures of all kinds. Even just a strip of tall grass and flowers along the edge of the yard can make a difference.
Here are some native meadow plants to consider adding to the wilder areas of your garden.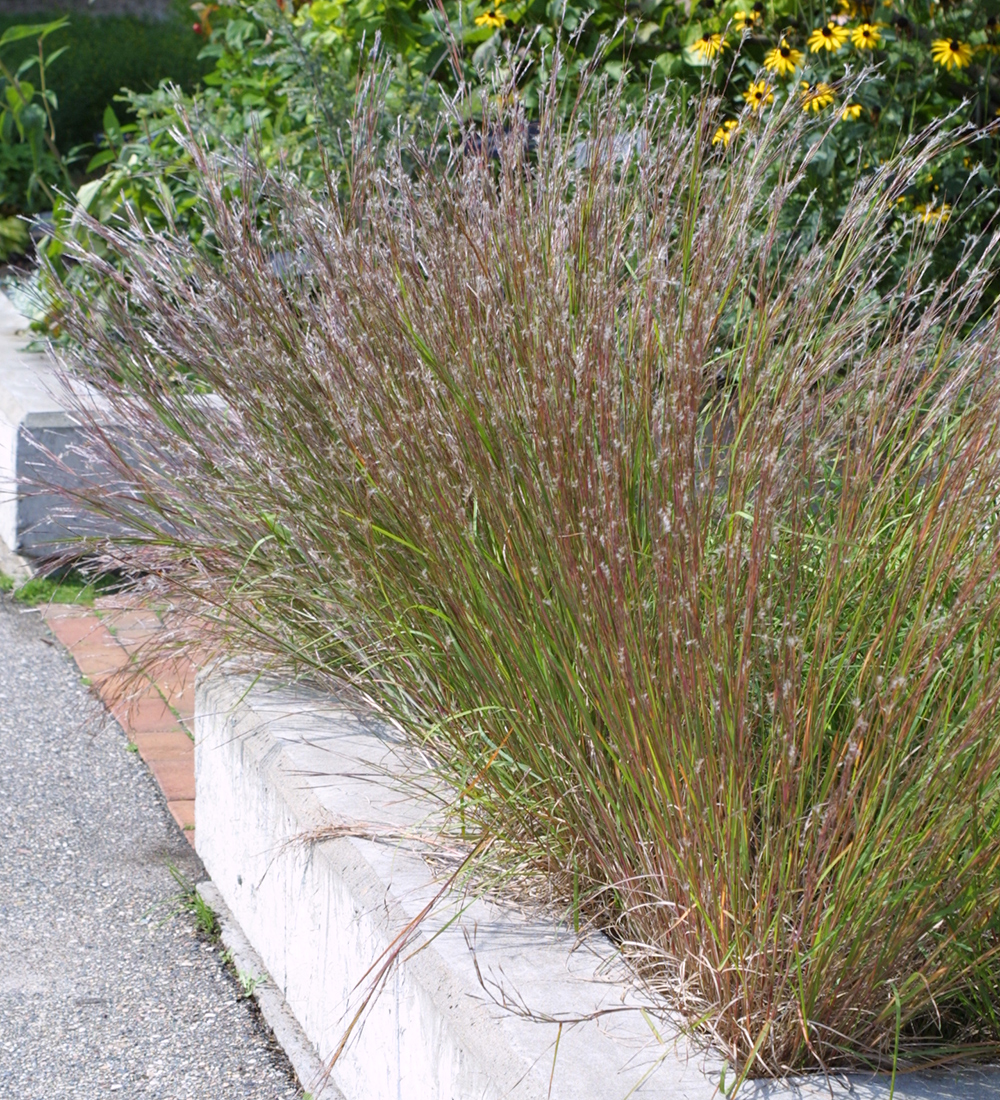 Little bluestem provides wonderful ornamental texture and food and shelter for wildlife
The base of every meadow is grass. One of the best native grasses is little bluestem (Schizachyrium scoparium and cvs., Zones 3–9). This delightful grass grows to 2 to 3 feet in height and features blue-green foliage in the spring, which turns bronze in the summer and fall. The seed heads are pretty, with tufts along tall stalks. The seeds are popular with birds and small mammals, and the dense base foliage is a great place for overwintering insects to be protected. Caterpillars also use the foliage as a food source during the summer. For best results, place little bluestem in full sun to partial shade with average to dry, well-drained soil.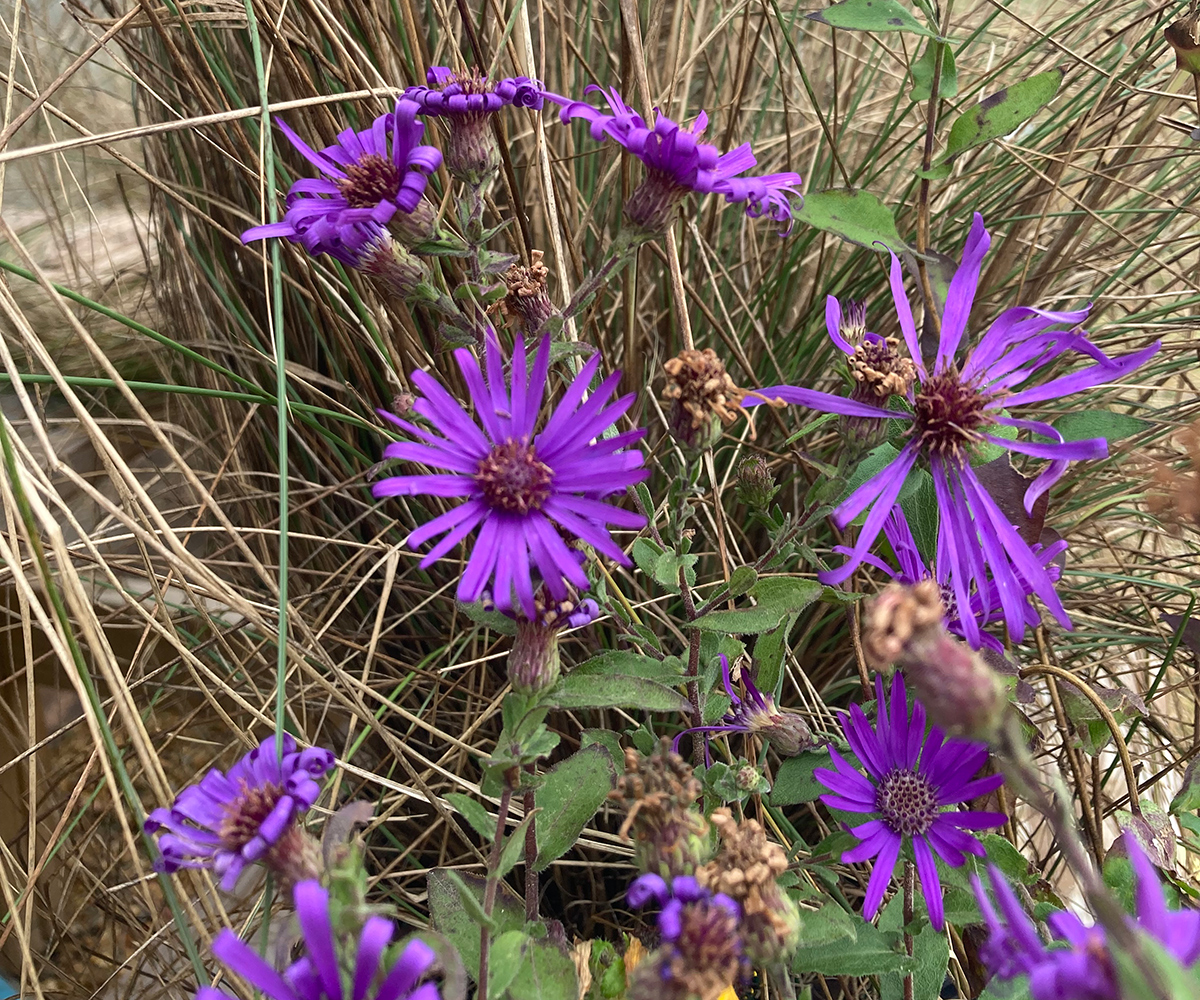 Asters standout with flowers beginning in midsummer and through fall
Asters (Symphyotrichum spp. and cvs., Zones 3–9) are pretty and are popular with bees and butterflies. In our region, they begin blooming in midsummer. There are dozens of types of asters that will do well in a meadow setting. Many are short lived, however, and do best if left to seed before they are mowed. One of our favorite asters is Georgia aster (Symphyotrichum georgianum, syn. Aster georgianus, Zones 3–9), which is a good source of nectar, pollen, and seeds for pollinating insects and birds. Its violet to purple blooms appear in fall atop 18- to 36-inch-tall stems. It is happiest when put in a spot with full sun and well-drained soil.
Milkweeds offer beautiful blooms in pink, orange, yellow, and white in summer
Milkweeds (Asclepias spp. and cvs., Zones 3–11) are of course great in meadows. They are nectar sources for butterflies and bees, and food sources for caterpillars. They produce attractive flowers in pink, orange, yellow, or white depending on the species. One of the showiest is butterfly weed (Asclepias tuberosa and cvs., Zones 3–9), which produces bright orange or sometimes yellow flowers on 2-foot-tall stems in summer. Another long-blooming species is whorled milkweed (Asclepias vericillata, Zones 4–9), which produces clusters of small white flowers through summer. Give these plants full sun and fertile, well-drained soil, and then sit back and enjoy the show.
Blazing stars are also late-summer bloomers that are loved by butterflies and bees
Blazing stars (Liatris spp. and cvs., Zones 3–9) make a showy statement in the meadow as well as in beds and borders. The purple spires in late summer and into autumn are loved by butterflies and bees. These perennials are usually long-lived. Among our favorite species is the button blazing star (Liatris aspera, Zones 3–8), also commonly called rough blazing star or rough gayfeather. It is a little shorter than some of the species. Usually, the flower stalks are about 3 feet tall with purple button flowers along the long thin stalk in late summer and fall. They make seeds that many small birds such as chickadees eat. They bloom in the late summer and fall. Like other blazing stars, this species thrives in full sun and fertile, moist, well-drained soil.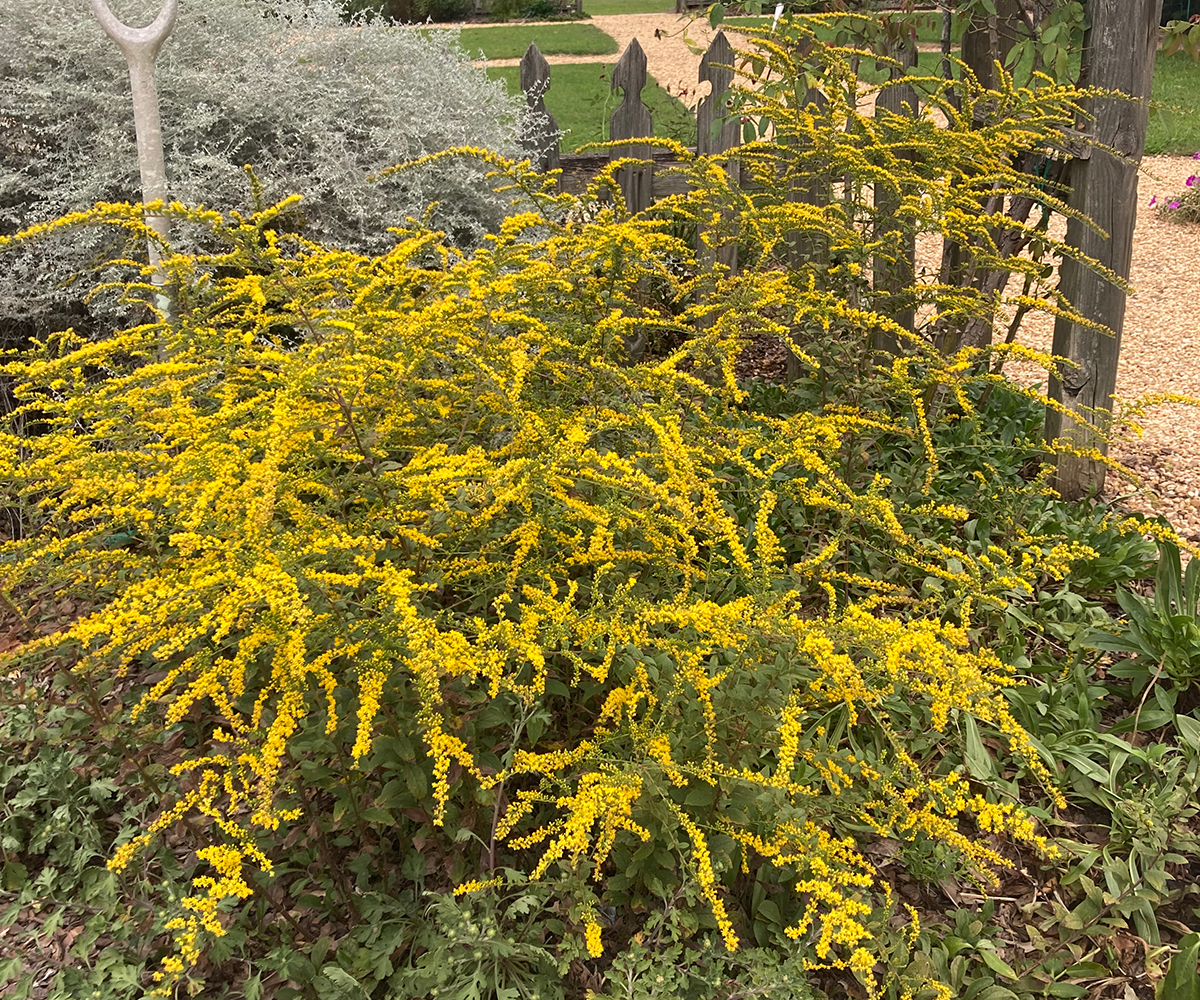 Goldenrods glow with bright yellow, late-season blooms
The bright yellow flowers of goldenrods (Solidago spp. and cvs., Zones 5–9) are beautiful, and many creatures rely on them. Although often accused of causing allergies, the heavy goldenrod pollen doesn't move around much and is generally not to blame. Goldenrods usually begin to bloom in late summer, and if mowed will bloom again in the fall. Rough goldenrod (Solidago rugosa and cvs., Zones 4–8) is a popular species that grows to about 3 feet tall when it blooms—making it a good meadow height. 'Fireworks' is an excellent cultivar of the species. It's another full-sun lover and will grow in poor to moderately fertile soil, but good drainage is best.
As more and more lawn areas appear across the landscape, it is important for everyone to make an effort to preserve native plants, insects, birds, and animals, even if it's just a strip of unmown meadow along the fence.
—Shelley and Jason Powell own and manage Petals from the Past, a garden center in Jemison, Alabama.