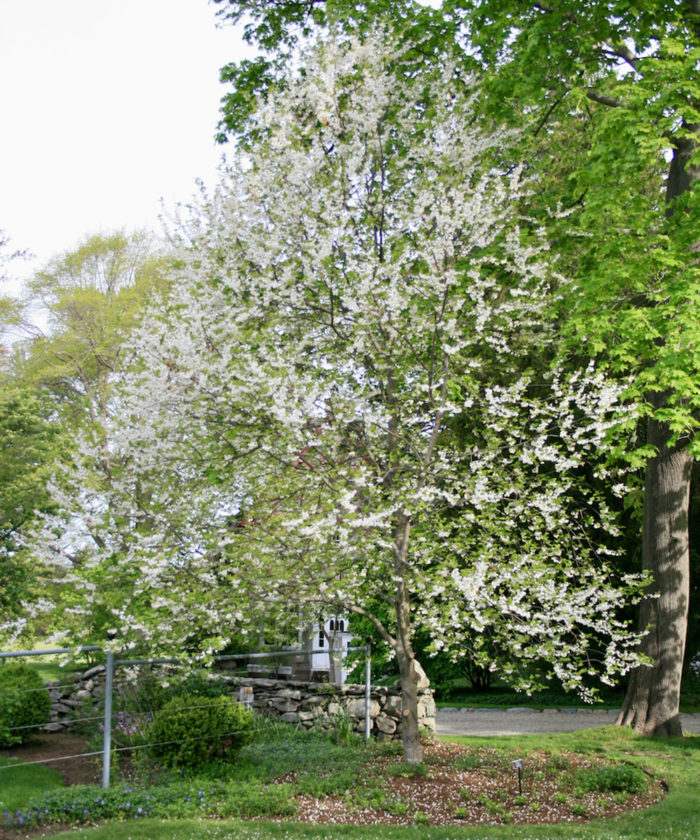 We gardeners are easily seduced by early spring blooms. After whatever kind of winter we have each year—long or short, mild or arctic—we Northeasterners will take anything to cure cabin fever. So I have some sympathy for the first gardeners and landscapers who planted Callery pear (Pyrus calleryana, Zones 5–9) in our region, because it's one of the first trees to burst into a cloud of white flowers in spring. But we've since learned that this tree's deficiencies and liabilities far outweigh its showiness.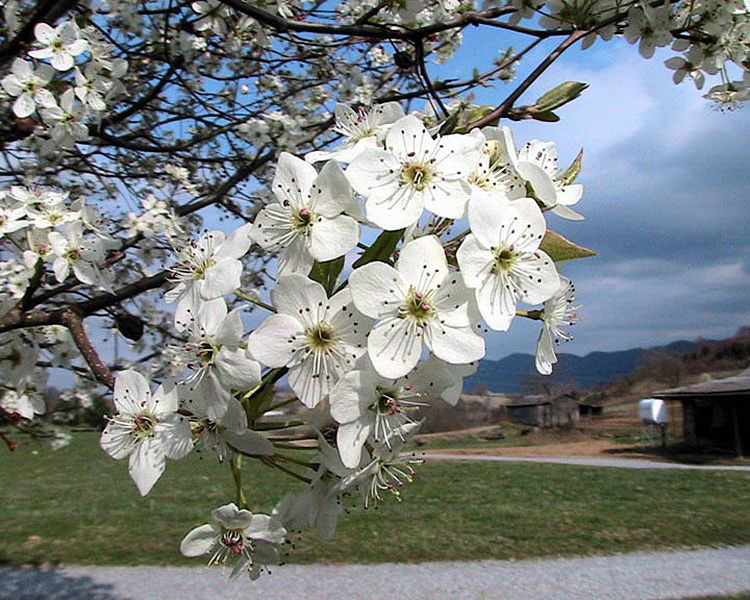 For starters, Callery pears are fragile and short-lived. The sharply angled branch structure of the most popular cultivar, 'Bradford', makes them prone to weather-related breakage. But worse than that, they're yet another foreign introduction that has become invasive in our area, outcompeting ecologically important species. We should consider evicting these trees from our gardens and planting white-flowered native alternatives like the ones described below instead.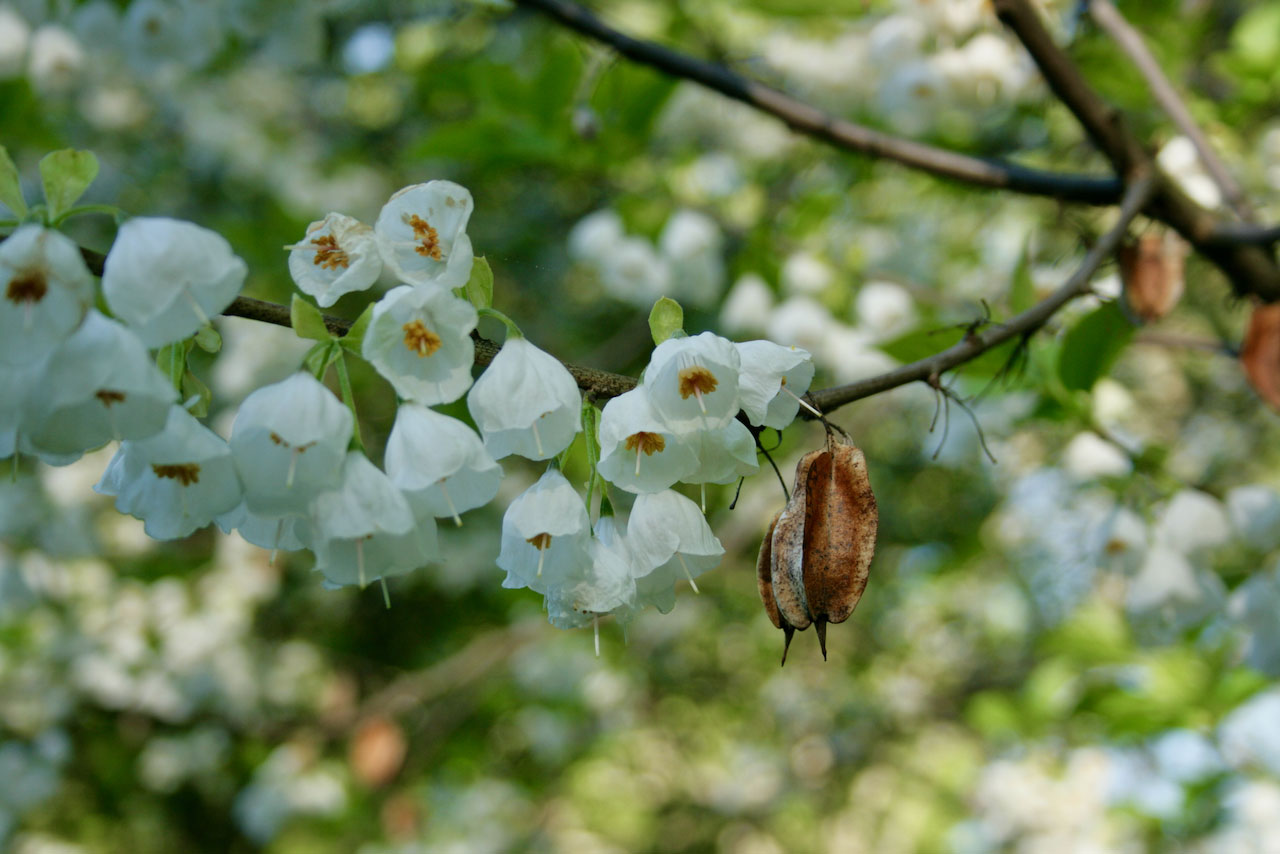 Caroline silverbell
The typical April start for Carolina silverbell (Halesia carolina, Zones 4–8), a 30-to-40-foot Southeastern U.S. native, is slightly delayed in Northeastern gardens. For us, dangling garlands of white bells, opening from pinkish buds as the foliage emerges, are more likely to chime in May. Plant in full sun to partial shade and in rich, moist, acidic, and well-drained soil. Be sure to park your chaise underneath for the best view into the belfry. Carolina silverbell resents soil compaction and salt, so keep its root zone out of reach of traffic and the throw from salt trucks.
White-blooming cultivars of Eastern redbud come in a variety of sizes and forms. 'Alba' (left) is a larger variety with a high and narrow structure of branches. Vanilla Twist® is a weeping variety that reaches only half as high. Photos: Kristin Green (left), JC Raulston Arboretum at NC State University (right)
Eastern redbud
Eastern redbud (Cercis canadensis, Zones 4–8) is a 20-to-30-foot native with April flower clusters sleeving entire branches like sweaters before the leaves emerge. The straight species' lobed flowers are fuchsia-purple, but 'Alba', 'Royal White', and the weeping Vanilla Twist® are bright white-flowered cultivars—and all are bee magnets. Like other members of the pea family, Eastern redbud resents root disturbance, so start with a young tree. Plant it in full sun to partial shade and in rich, moist, well-drained soil. Eastern redbuds are susceptible to canker and other fungal diseases, but regular watering during dry spells helps boost resistance and resilience.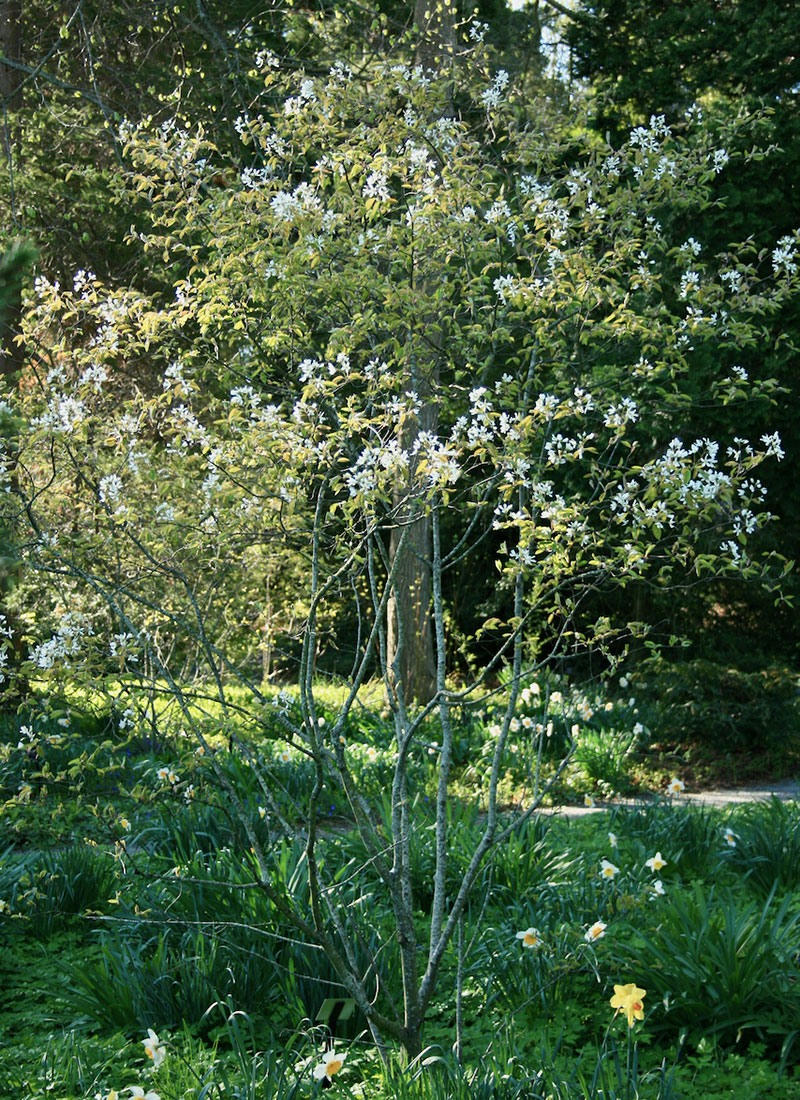 Serviceberry
Serviceberry (Amelanchier canadensis, Zones 4–8), also known as shadbush, shadblow, and Juneberry, is a Northeast native multitrunked understory tree that matures at 25 to 30 feet. In late April, delicate white flowers open in elongating clusters from every twig tip just as bronzy new foliage lends an antique glow to the show. Bees work the flowers, which are followed by edible late June/early July berries, with every robin in the neighborhood flocking to feast. Serviceberries prefer full sun to partial shade and moist, well-drained soil. Like other rose family plants, they are susceptible to powdery mildew and cedar apple rust, but those diseases, while disfiguring, are seldom life-threatening.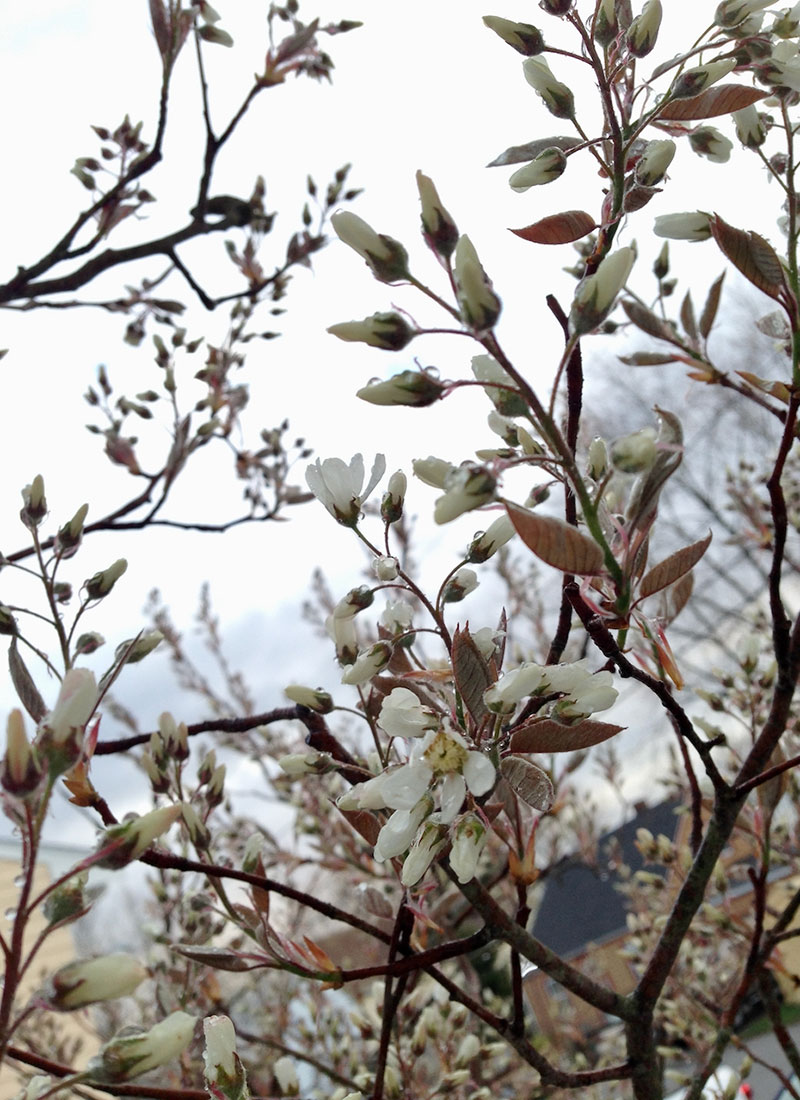 This April, as a public health crisis far beyond our usual winter woes changes life as we know it, we need the comfort of nature more than ever. Boost your immune system and calm your anxiety by going outside. Keep your eyes out for natives with beguiling spring blooms, and add them to your garden.
—Kristin Green is author of Plantiful: Start Small, Grow Big With 150 Plants That Spread, Self-Sow, and Overwinter. She gardens in Bristol, Rhode Island.