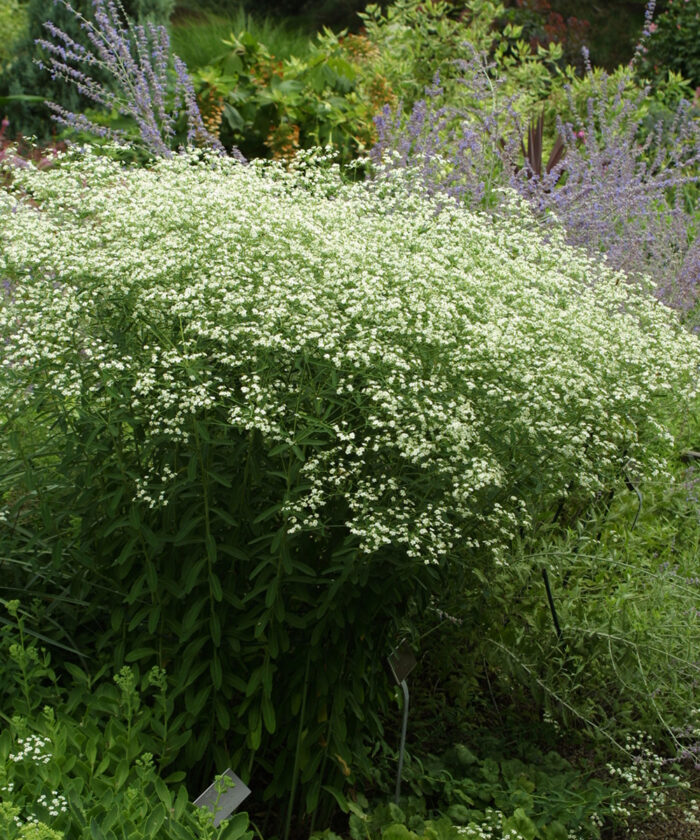 Many of our favorite ornamental flowers originated from the vast prairies of the Great Plains. Purple coneflower (Echinacea purpurea, Zones 3–9), lanceleaf coreopsis (Coreopsis lanceolata, Zones 4–9), and butterfly weed (Asclepias tuberosa, Zones 3–9) are just a few of the magnificent prairie natives now found commonly in garden centers. Whether you want to support native pollinators or are just looking for something showy, try planting one of these stunning perennials from the Southern prairies in your garden.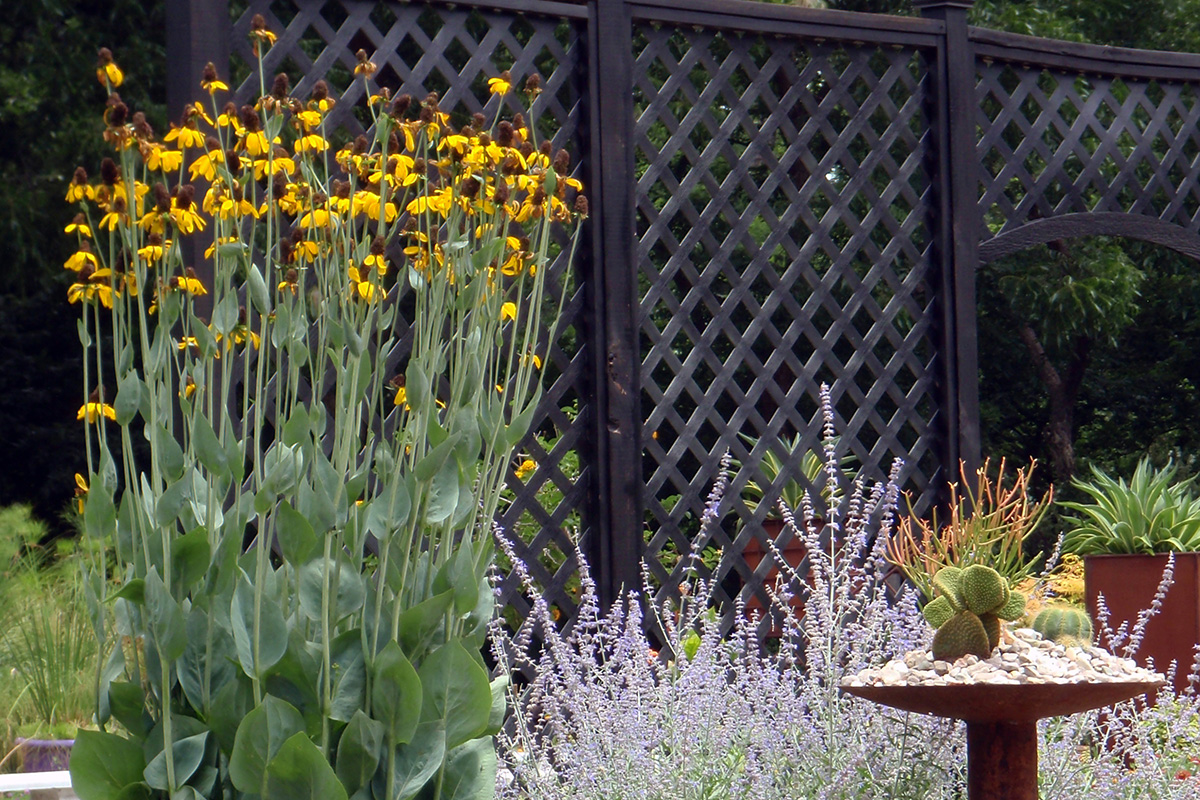 Giant coneflower is a statement plant that towers over other perennials
For me, it was love at first sight when I encountered my first giant coneflower (Rudbeckia maxima, Zones 4–9). With bold, blue-green leaves and towering flower stalks, this oversize rudbeckia demands attention. When the plant is in full bloom, golden-yellow flowers soar above 6-foot-tall stems. Although the flowers are beautiful, I'm equally struck by the huge, glaucous foliage. Each leaf can reach up to 2 feet long and almost half as wide.
As the name "coneflower" suggests, the blooms consist of ray petals surrounding a dark brown cone. Plants bloom from June through July, but don't cut the spent flower heads—goldfinches love to nibble on the seeds. Giant coneflower lives up to its name, reaching a mature height of 5 to 7 feet and spreading 3 to 4 feet wide. Plant in full sun and dry to medium soil.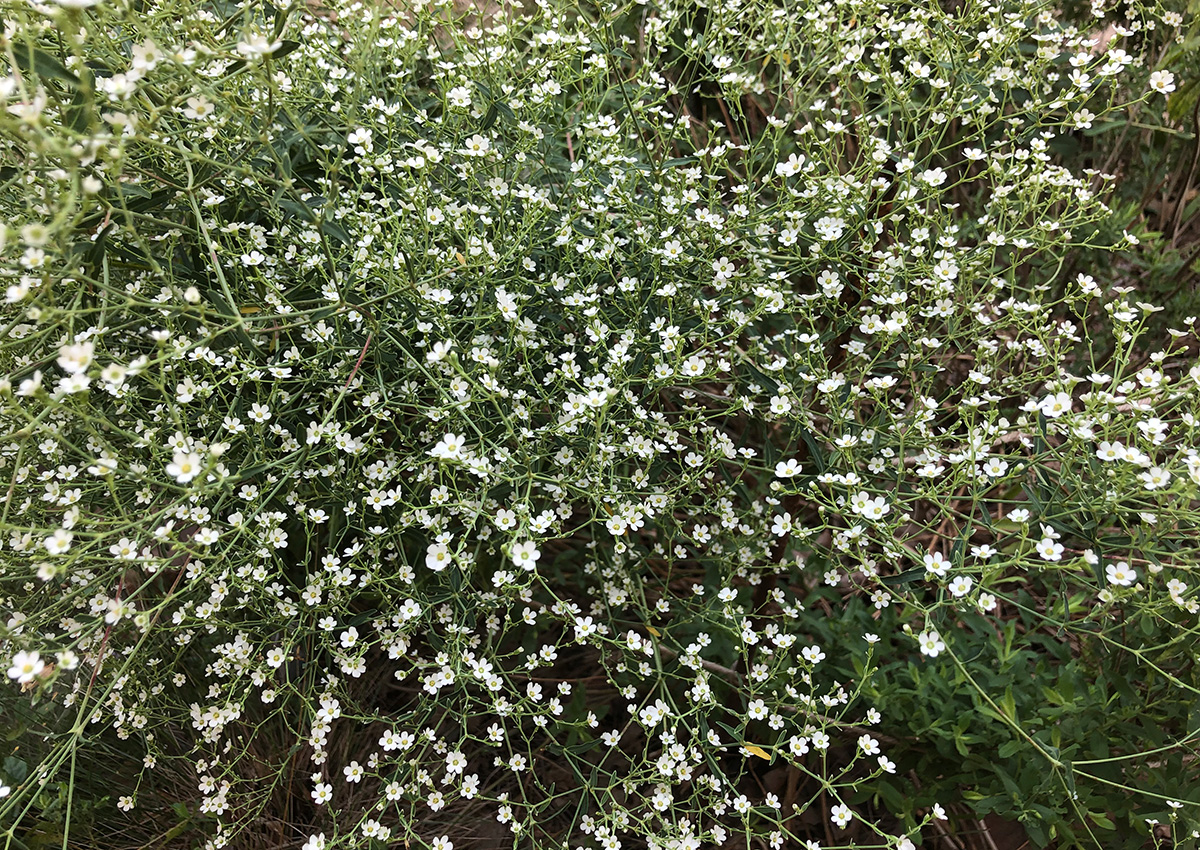 Flowering spurge delights with masses of tiny flowers
Sometimes called prairie baby's breath for its clouds of white blooms, flowering spurge (Euphorbia corollata, Zones 3–9) is covered with small, five-petaled flowers from mid to late summer. Plant it at the edge of your vegetable garden to attract a diversity of native bees, flower flies, and other beneficial insects for pollination and pest control. It also makes a great addition to wildlife gardens, where the seeds are enjoyed by quail, doves, greater prairie chickens, and horned larks.
Interplant flowering spurge among other summer-blooming perennials where its blooms can play with different flower colors. When it is not in bloom, its smooth blue-green foliage adds texture to the garden. Leaves are arranged in whorls along the stems that, like other euphorbias, contain a milky sap that can irritate skin. Native to drier prairies and roadsides, flowering spurge thrives in full sun and low moisture. Plants reach 2 to 2½ feet tall and 18 inches wide and tolerate most soil types.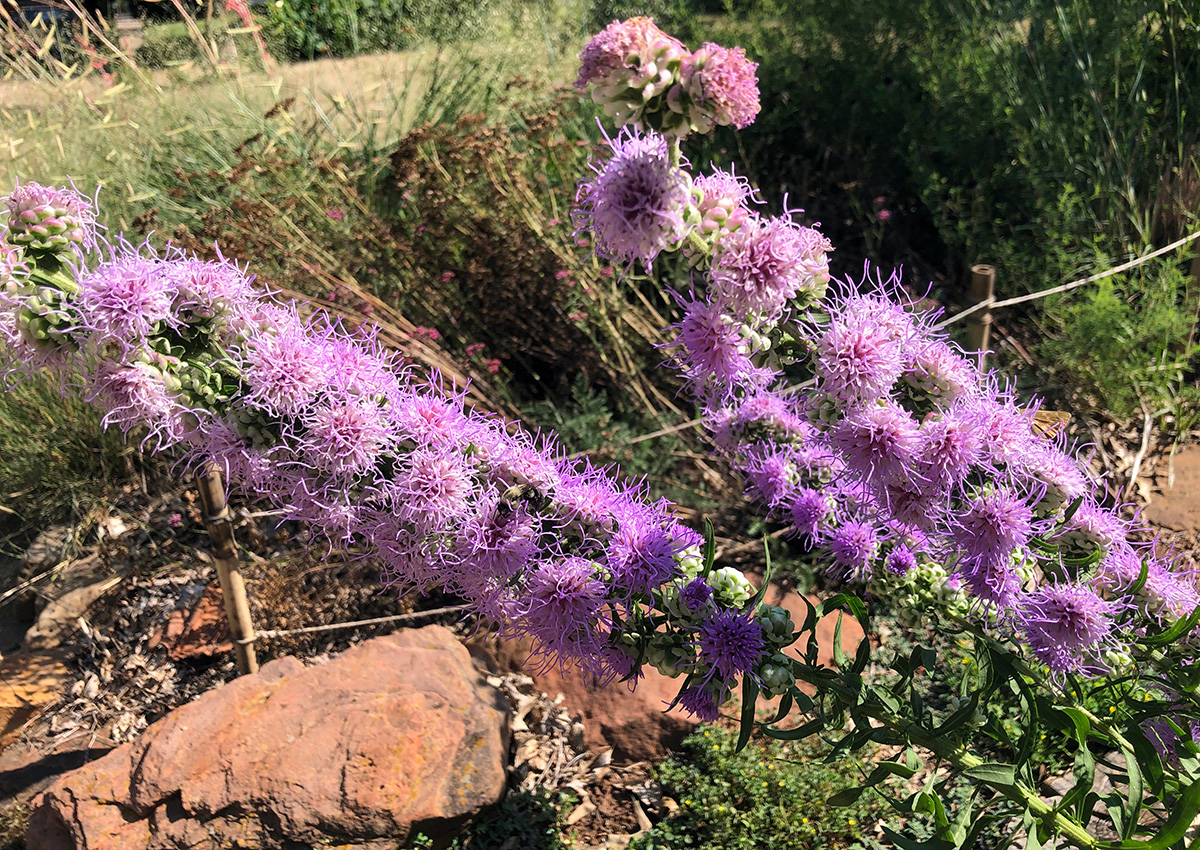 Rough blazing star will have butterflies flocking to your garden
A favorite for butterfly gardens, rough blazing star (Liatris aspera, Zones 3–8) provides a rich source of nectar for many of our favorite butterfly species, including tiger swallowtails, clouded sulphurs, gray hairstreaks, painted ladies, and red admirals. Plants bloom from August through October, producing hundreds of tiny purple-pink flowers that look like round buttons and line thick stems that rise 2 to 3 feet tall. These showy blooms make wonderful cut flowers, as the florets tend to open all at once. The common name "rough blazing star" refers to the foliage, which has a course texture. Leaves are very narrow, lance-shaped, and grow at the plant base in small clumps that are 1 to 1½ feet wide. Give rough blazing star plenty of sunshine and dry, well-drained soil.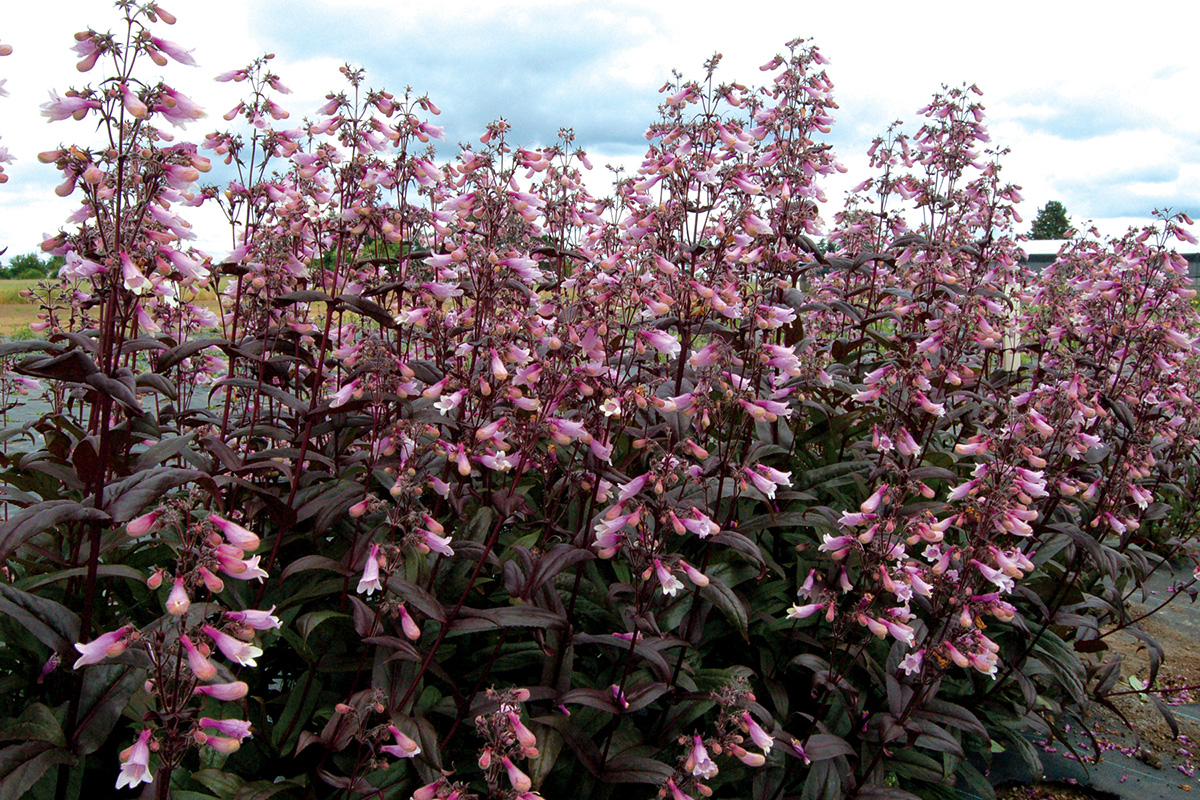 'Dark Towers' penstemon's pink flowers are almost as pretty as its dusky purple foliage
Penstemons (Penstemon spp. and cvs., Zones 4–10), also called beardtongues, are among the most underutilized native plants, with species growing in the wild from the American prairies to the Mountain West. There are many spectacular species available, so why do I recommend a hybrid? Because 'Dark Towers' penstemon (P. 'Dark Towers', Zones 3–8) combines the best of its parental lineage: stunning burgundy foliage, scores of pink blooms, and a tolerance for clay soil.
Penstemons produce tubular blooms that attract a diversity of native bees as well as honeybees, butterflies, and hummingbirds. Flowers are produced in loose heads atop sturdy stems. Cut back spent flowers to prolong blooming from May to June. Plant in full sun, in dry to average soils.
Native plants are well adapted to our climate, making them easy to care for. In fact, many will flop over if given too much water or fertilizer. Keep things lean for these fabulous prairie natives and enjoy months of magnificent blooms.
For more on plants native to the Southern Plains, check out:
—Kim Toscano is a horticulturalist based in Stillwater, Oklahoma. She previously hosted Oklahoma Gardening, a weekly PBS television program produced by the Oklahoma Cooperative Extension Service.