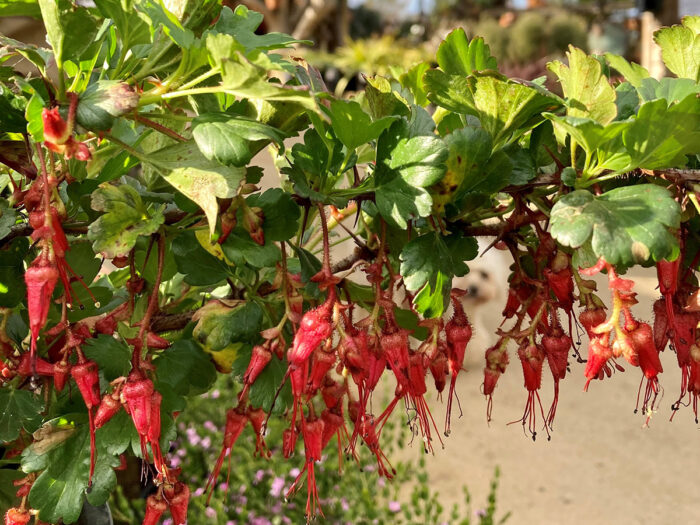 Woody shrubs add year-round interest, fullness, and height to the landscape, defining borders or providing shade and privacy. These sizable offerings often bridge the gap between taller trees and shorter annuals, grasses, and perennials. Many also provide shelter, nectar, and berries for a variety of pollinators, birds, and other wildlife. If you're on the hunt for the perfect shrub or two to add to your NorCal landscape, California native shrubs should be at the very top of your shopping list. Not only are they fully adapted to our summer-dry climate (and therefore are drought tolerant), but they're also easy to care for, pest resistant, and unfussy. And because they've evolved right alongside California native wildlife, they're perfectly equipped to provide the food and shelter essential to the health of our native butterflies, bees, mammals, and birds.
Late September through mid-November is the perfect time to add any kind of California native plant to your landscape, and native shrubs are no exception. The day length is shorter, the air temperatures are cooler, and yet the soil is still warm—all of which encourages newly planted native shrubs to forgo foliage and flower production in favor of pushing down deep roots and growing a robust root system, which is vital for the long-term health of any plant. And if fall and winter rains (fingers crossed) return, this will helps to water in your shrubs that have larger, thirstier root balls. Add all these factors together and you've got yourself the perfect formula to promote a fabulous burst of healthy, new growth as soon as spring arrives! The following are my top picks for attractive, intriguing, no-fuss, drought-tolerant native shrubs.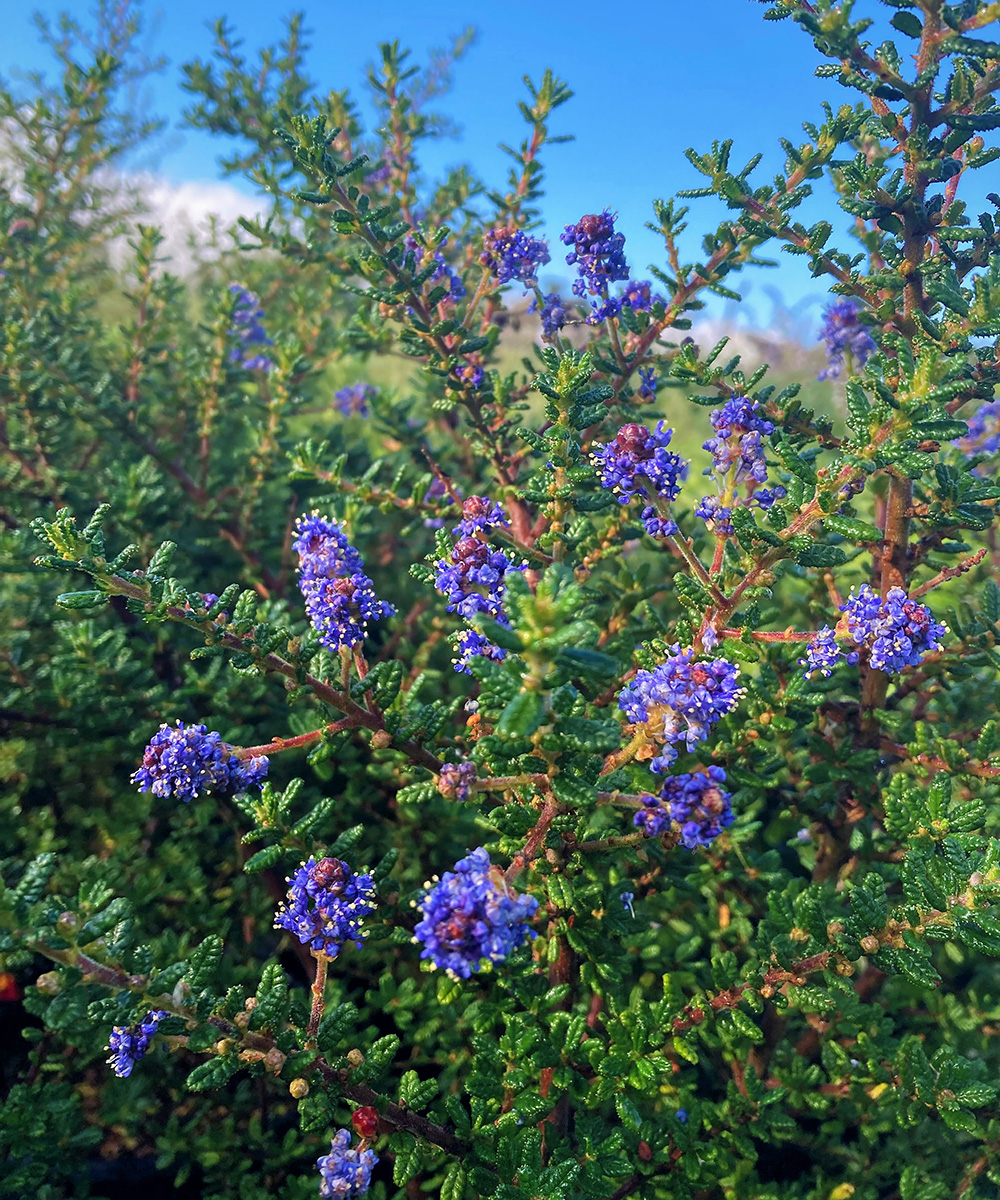 'Dark Star' California lilac
(Ceanothus 'Dark Star', Zones 8–10)
Growing 6 feet tall and spreading quickly to 8 to 10 feet wide, this spectacular sun-loving California native is tough, evergreen, easy to care for, and drought tolerant. It actually resents regular water. Small, crinkled, deep-green oval leaves cover the stiff, slightly arching mahogany-colored twigs and branches, and sprays of stunning, fragrant, dark cobalt blue blooms cover it in late spring. Provide well-drained soil, water sparingly if at all, and prune lightly to shape or tidy it up.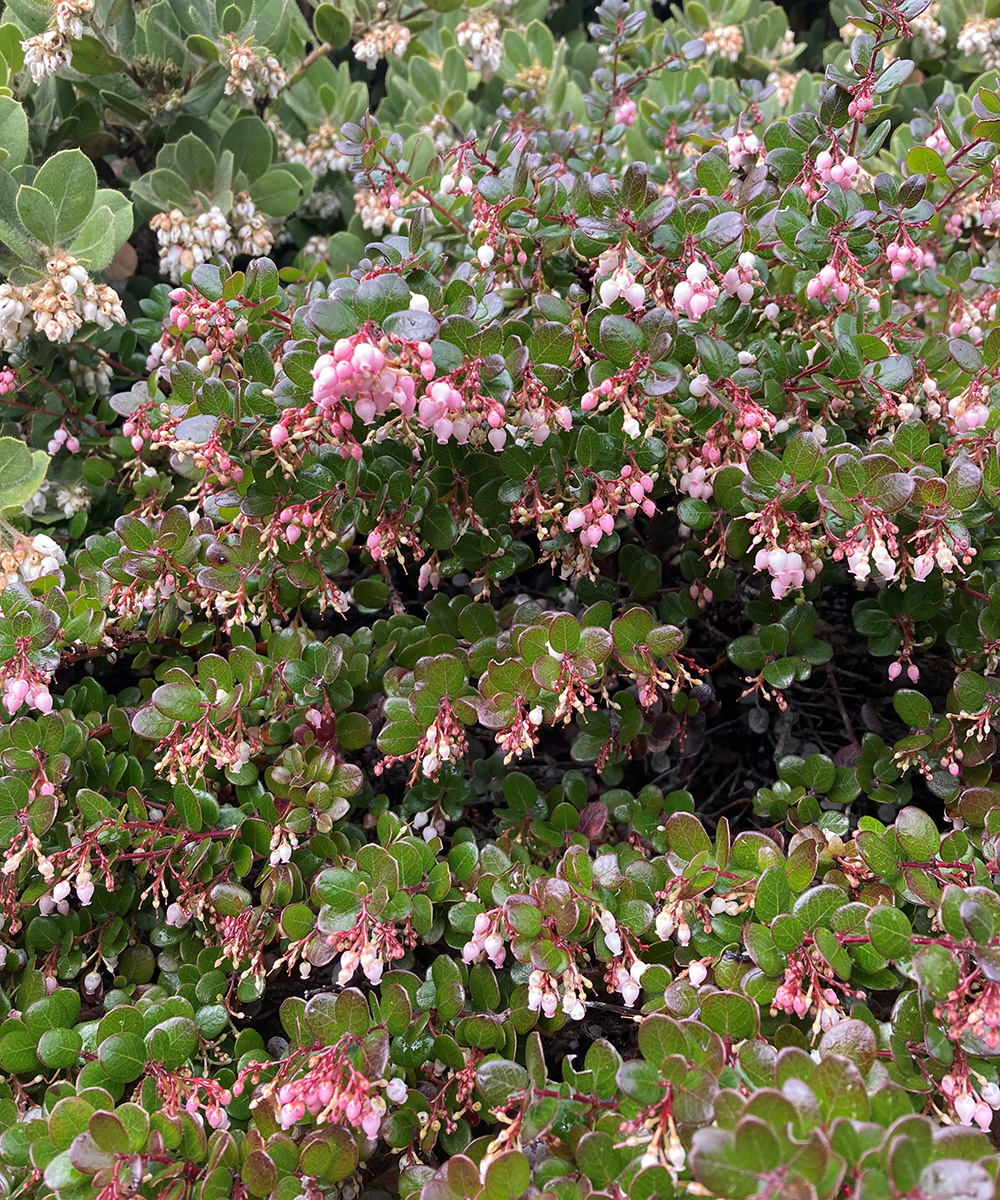 'Fort Bragg' manzanita
(Arctostaphylos nummularia 'Fort Bragg', Zones 7–10)
This Mendocino County native is dense, compact, and evergreen, with small, round, glossy, deep green leaves clothing raspberry-colored stems. The new spring foliage is red, maturing to rich, deep green by summer. Gorgeous clusters of pink-blushed, bell-like blooms (beloved by pollinators) emerge in spring and are followed by late-summer berries that feed birds and other wildlife. This pest-proof, drought-tolerant shrub reaches 3 to 4 feet tall and wide, and though it happily tolerates full sun in coastal areas, it prefers afternoon shade in warmer regions.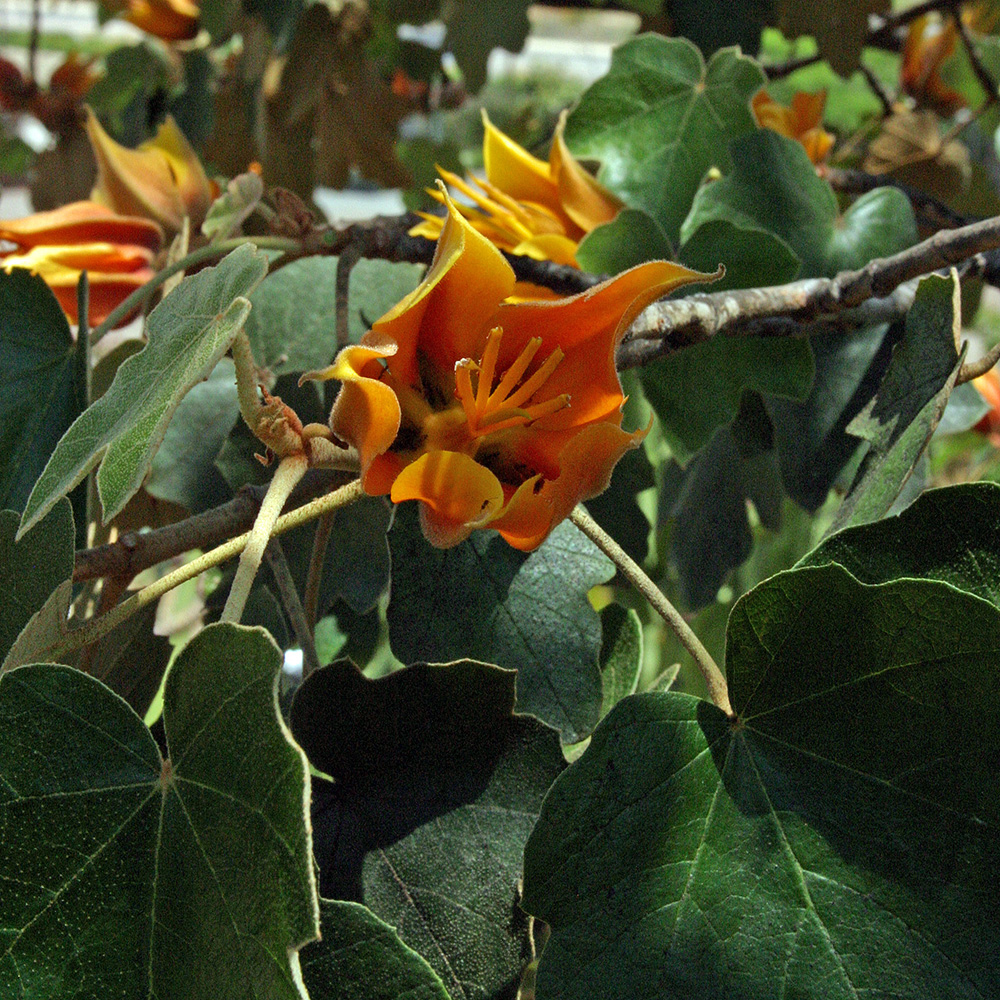 'Ken Taylor' flannel bush
(Fremontodendron 'Ken Taylor', Zones 7–10)
Daintier than most flannel bushes, 'Ken Taylor' reaches just 4 to 5 feet tall and 6 to 8 feet wide. But it's just as lovely, with big, showy, golden-yellow, cup-shaped blooms gracing its arching branches from midspring to the end of summer. Well-drained soil is vital for this extremely drought-tolerant sun lover. In fact, it performs best with zero supplemental water, making it a fabulous choice for neglected, hard-to-water areas.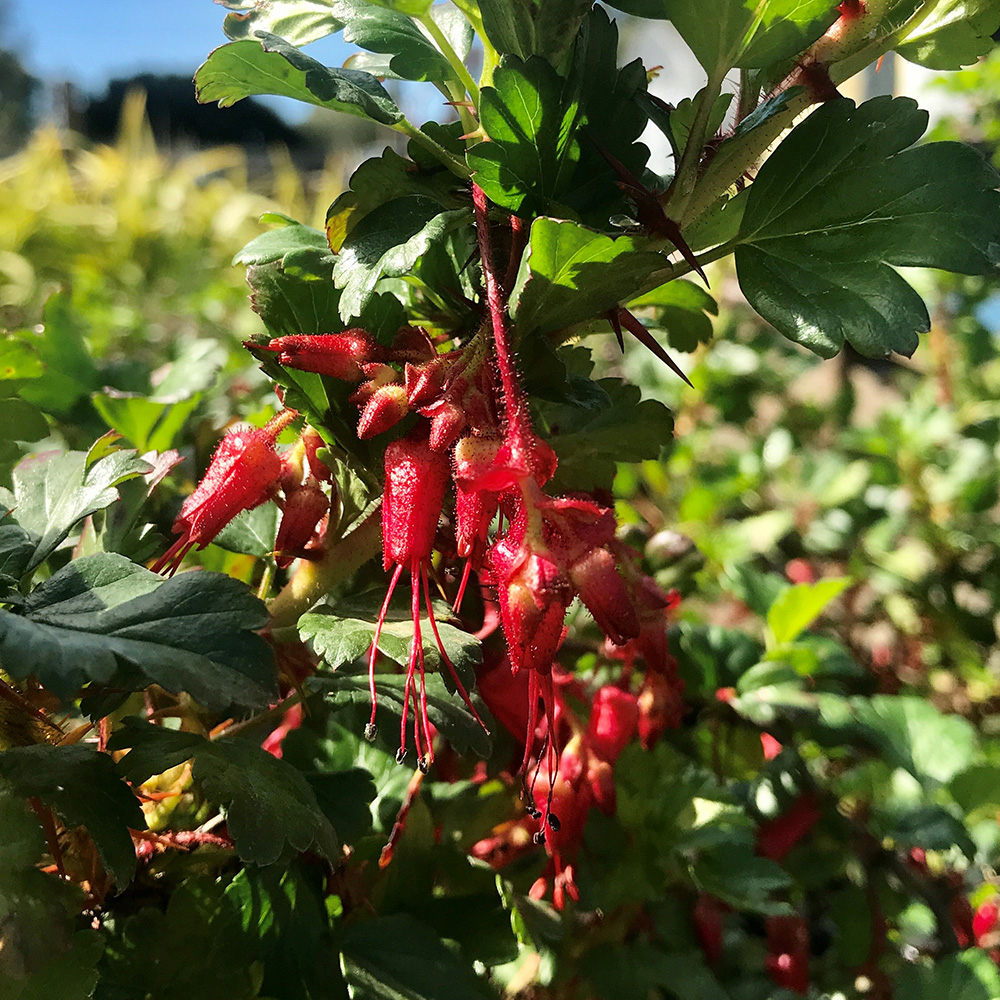 Fuchsiaflower gooseberry
(Ribes speciosum, Zones 7–10)
This is a highly attractive, semi-evergreen shrub with arching, spreading, thorny branches and rounded, shiny, fragrant, dark-green leaves. Late winter and early spring heralds the bloom show of dangling, bright red, fuchsia-like flowers, much to the delight of nectar-seeking hummingbirds; edible berries follow later. Low-maintenance and drought tolerant, this 4-to-6-foot-tall-and-wide shrub is an ideal candidate for dry shade, but it will perform quite well in sunnier locations if watered more consistently. Prune it to tidy up if needed. And well-drained soil is essential.
'Snow Angel' monkey flower
(Mimulus bifidus 'Snow Angel', Zones 9–10)
Snowy, azalea-like flowers with cream-colored throats pop against the dark green glossy foliage of this lush, bushy, evergreen shrub. It blooms almost all year long, with the flower show peaking in spring and summer. This drought-tolerant beauty makes a fabulous addition to any habitat garden, attracting bees of all kinds as well as butterflies and hummingbirds. Easy to grow and ignored by pests, 'Snow Angel' reaches 2 to 3 feet tall and wide in full sun or partial shade and has minimal irrigation needs. Prune it back by half in late winter to encourage branching and abundant blooms.
For more on Northern California native plants, go here.
—Fionuala Campion is the owner and manager of Cottage Gardens of Petaluma in Petaluma, California.
Photos: Fionuala Campion