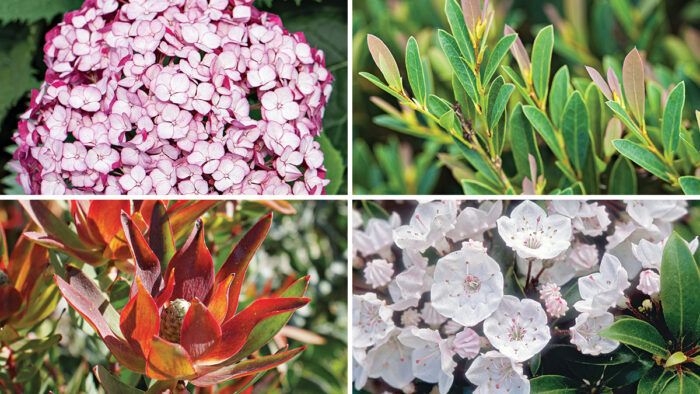 Mark Weathington, director of the JC Raulston Arboretum at NC State University in Raleigh, North Carolina, discusses several small shrub varieties that provide big interest in a petite package as well as the benefits of selecting the right-size plant for a certain space:
"Rest assured, even if space is limited there are many compact shrubs that will provide color, interest, and excitement. Selecting the right-size plants will ensure that you don't have extra work trying to keep them from swamping their neighbors. Consider each plant a critical piece of the whole, and don't hesitate to move something around or remove it entirely if it isn't fulfilling its role."
Aside from picking a shrub you know will stay small and considering how it will fit among its neighbors, it is also important to know whether a certain shrub grows well in your region. Find small but mighty shrubs for your region below, and discover more compact shrubs in Mark's article Compact Shrubs That Provide Color, Interest, and Excitement.
More:
Plants for the Birds in Your Region
Tough-as-Nails Shrubs for Your Region
Foundation-Friendly Plants for Your Region
or See all regional plant picks
---