Mark Weathington, director of the JC Raulston Arboretum at NC State University in Raleigh, North Carolina, discusses several small shrub varieties that provide big interest in a petite package as well as the benefits of selecting the right-size plant for a certain space:
"Rest assured, even if space is limited there are many compact shrubs that will provide color, interest, and excitement. Selecting the right-size plants will ensure that you don't have extra work trying to keep them from swamping their neighbors. Consider each plant a critical piece of the whole, and don't hesitate to move something around or remove it entirely if it isn't fulfilling its role."
Aside from picking a shrub you know will stay small and considering how it will fit among its neighbors, it is also important to know whether a certain shrub grows well in your region. Find four small but mighty shrubs for the Midwest below, and discover more compact shrubs in Mark's article Compact Shrubs That Provide Color, Interest, and Excitement.
More:
Additional gardening information for the Midwest region
See the best compact shrubs for the other regions
---
1. 'Bixby' azalea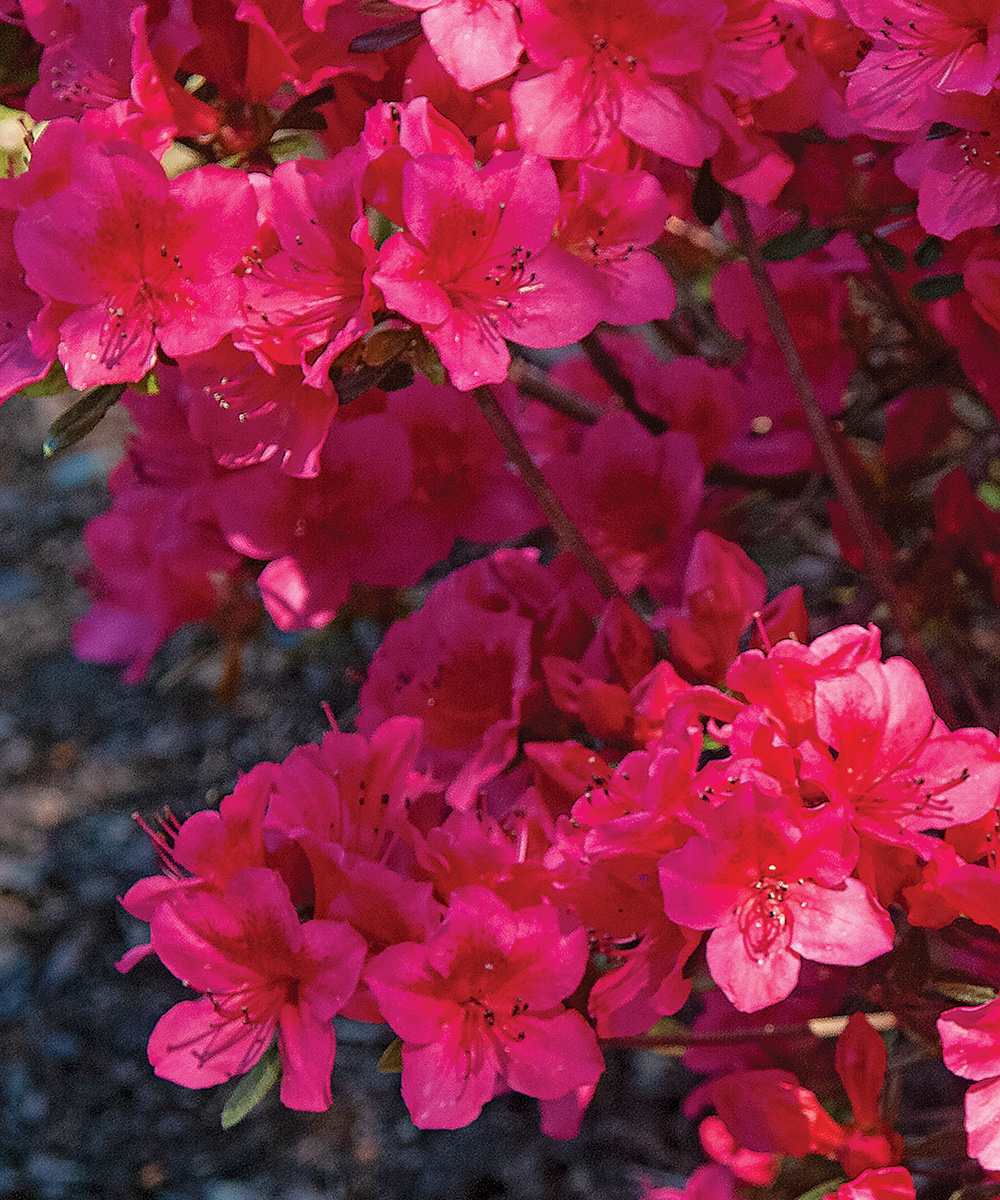 Name: Rhododendron 'Bixby'
Zones: 5–8 (flower bud hardy to –20°F)
Size: 2 feet tall and 3 feet wide
Conditions: Full sun to partial shade; coarse, acidic, well-drained soil
Native range: Hybrid
If you have found evergreen azaleas in the Upper Midwest to be generally semi-evergreen and lightly flowered, prepare to be awed by 'Bixby'. In May this truly hardy evergreen azalea cloaks itself in shocking scarlet flowers with a sassy frilled edge; deadheading is not necessary. The leaves are retained for two years and have the added benefit of turning mahogany to purple-black in fall through winter. At least five hours of direct sun with afternoon shade is ideal for this beauty. It has a moderate growth rate and looks great planted in masses.
2. 'Barnes' Oriental spruce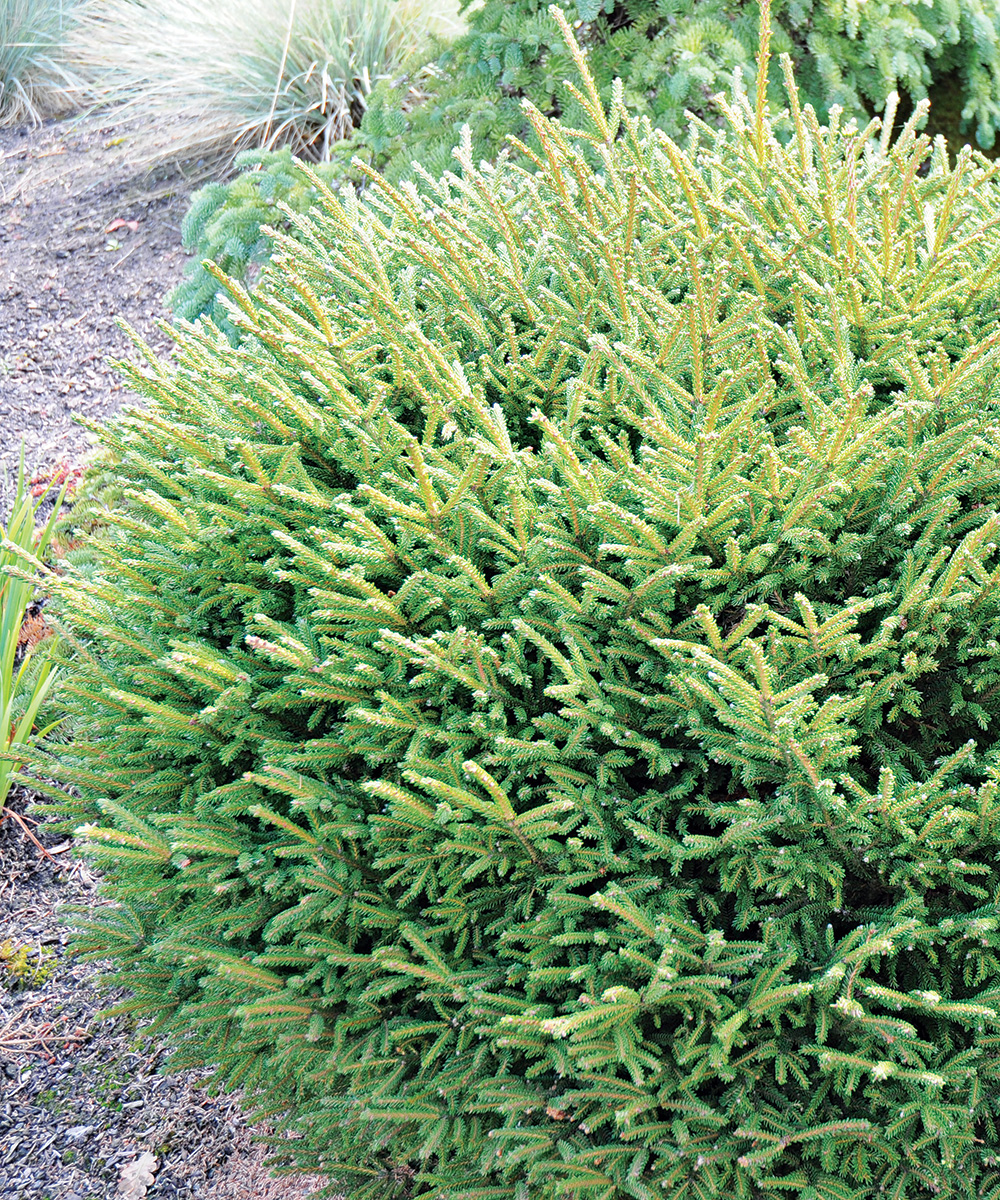 Name: Picea orientalis 'Barnes'
Zones: 4–7
Size: 3 feet tall and 3 to 6 feet wide
Conditions: Full sun to partial shade; performs best in well-drained loam but will tolerate poor or rocky soil
Native range: Southwestern Europe and Asia
'Barnes' is a dwarf spruce with short, lustrous green needles that are held tightly against the branches and retained up to four years, giving it a lovely density. Viewed from above, this little stunner is almost always perfectly round, because the branches radiate equally from the center. Expect a very slow growth rate and a flat top rather than the concave center typical of most "bird's nest" conifers. While 'Barnes' is tolerant of drought and drying summer heat, placing it out of winter wind tunnels is wise.
3. 'Regent' Saskatoon serviceberry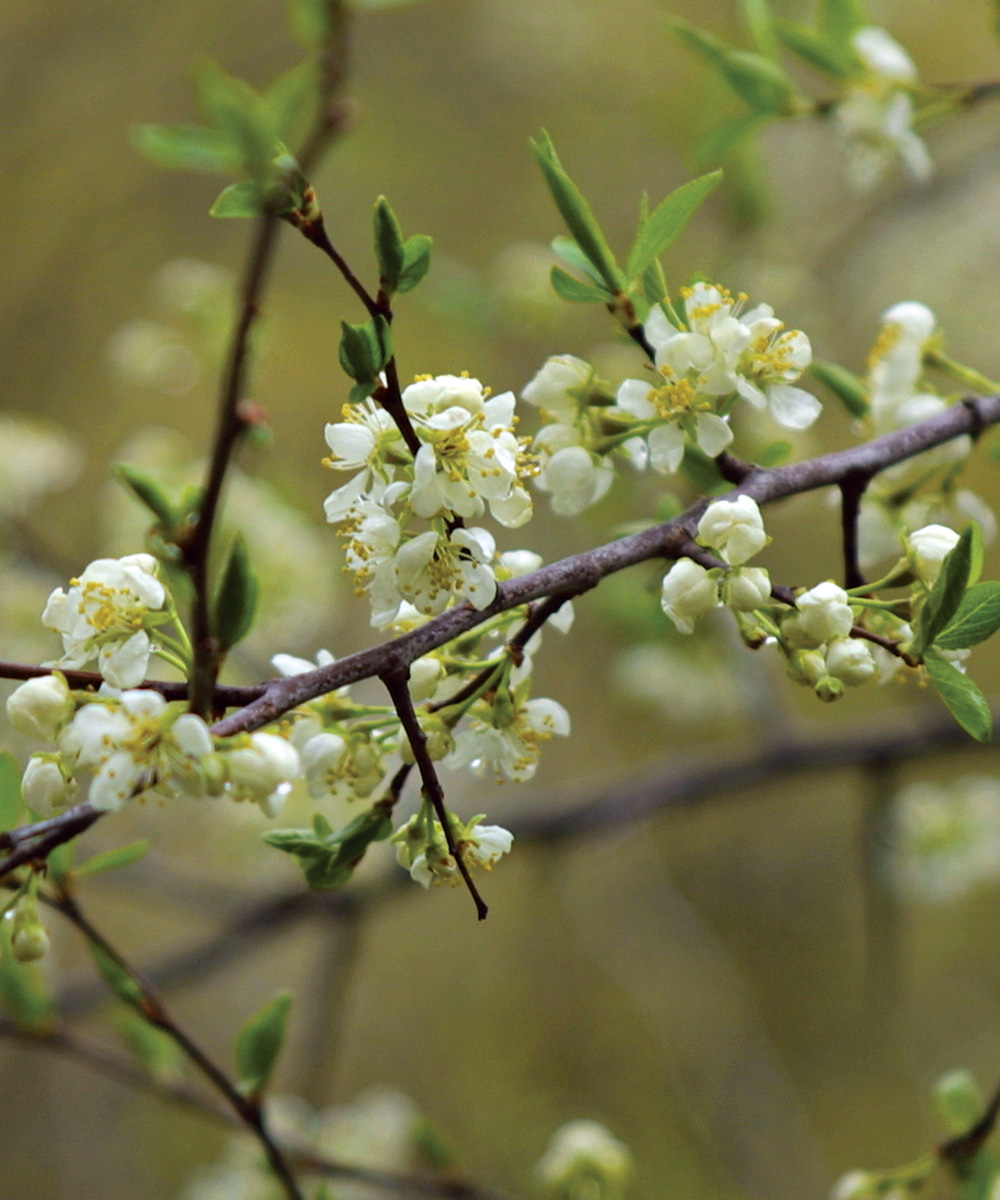 Name: Amelanchier alnifolia 'Regent'
Zones: 2–7
Size: 4 to 6 feet tall and 4 to 7 feet wide
Conditions: Full sun to partial shade; well-drained soil; tolerant of alkalinity
Native range: Western North America
Here's a dwarf shrub for the edible landscape. 'Regent' bears ¾-inch white flowers on upright stems preceding the leaves. The sweet, purplish black berries ripen in June and are a treat if you can beat the birds to them—and yes, it is self-pollinating. It has nicely serrated, medium green foliage that fires yellow-gold in fall. With its suckering habit and extreme winter hardiness, this dandy container specimen can also be a perfect candidate for native gardens, woodland edges, and other naturalistic landscapes.
4. 'Blue Shadow' fothergilla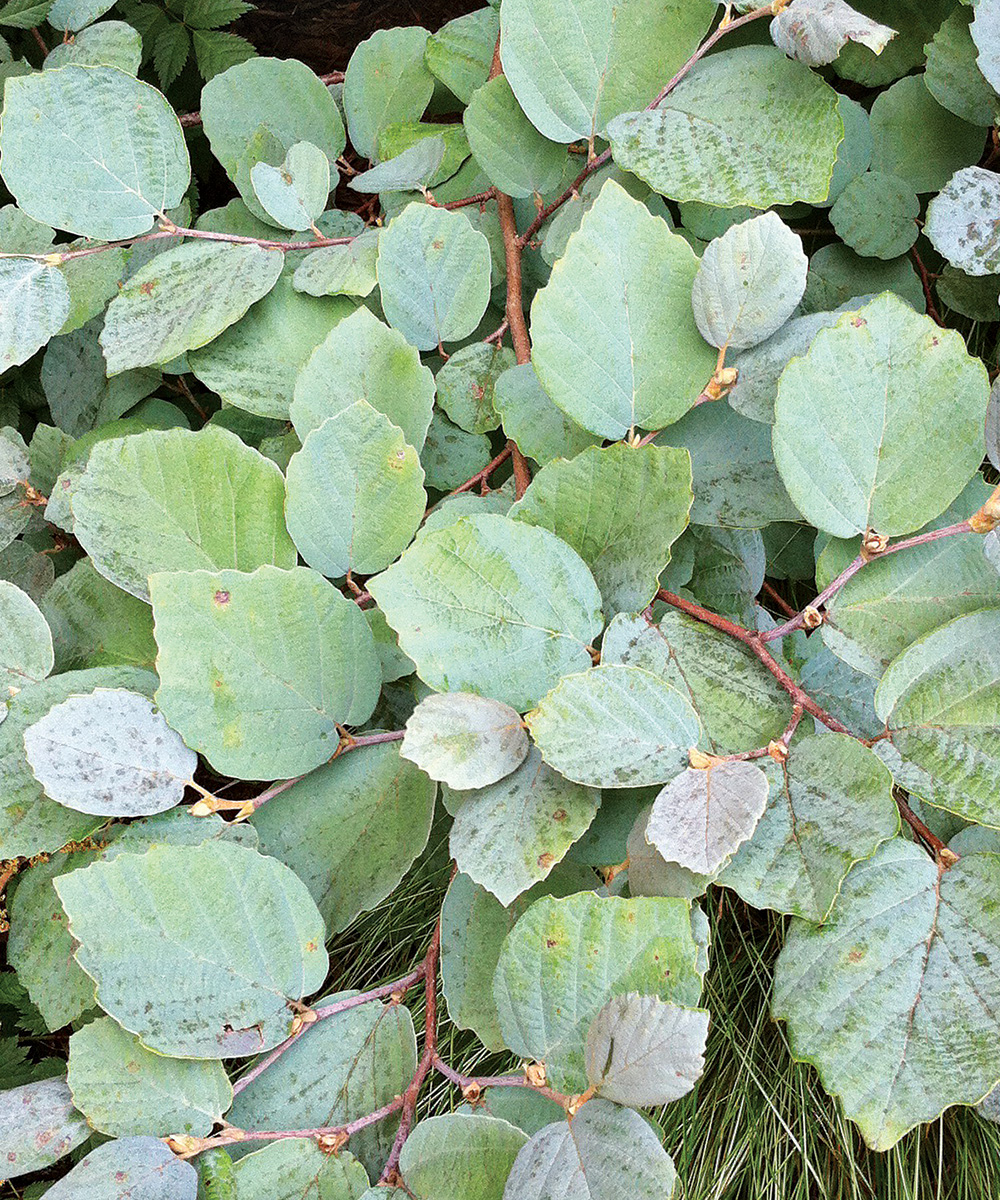 Name: Fothergilla × intermedia 'Blue Shadow'
Zones: 5–8
Size: 4 to 5 feet tall and 4 to 6 feet wide
Conditions: Full sun to partial shade; moist, well-drained soil
Native range: Hybrid
This charming choice for partial shade provides three seasons of color. 'Blue Shadow' greets spring with bee-friendly, white bottlebrush flowers that smell like honey. The green, medium-size leaves emerge as the flowers are putting on their show, and the powder blue iridescence comes a bit later, coating the mature leaves. Then in sunny fall sites, 'Blue Shadow' will reward you with orange, yellow-gold, and red fall color. Use it as a specimen for small spaces, or plant it in masses in larger beds. It requires minimal pruning, if any, and no deadheading.
---
Tony Fulmer is chief horticulture officer for Chalet, a specialty nursery in Wilmette, Illinois.