Mark Weathington, director of the JC Raulston Arboretum at NC State University in Raleigh, North Carolina, discusses several small shrub varieties that provide big interest in a petite package as well as the benefits of selecting the right-size plant for a certain space:
"Rest assured, even if space is limited there are many compact shrubs that will provide color, interest, and excitement. Selecting the right-size plants will ensure that you don't have extra work trying to keep them from swamping their neighbors. Consider each plant a critical piece of the whole, and don't hesitate to move something around or remove it entirely if it isn't fulfilling its role."
Aside from picking a shrub you know will stay small and considering how it will fit among its neighbors, it is also important to know whether a certain shrub grows well in your region. Find four small but mighty shrubs for the South below, and discover more compact shrubs in Mark's article Compact Shrubs That Provide Color, Interest, and Excitement.
More:
Additional gardening information for the Southern region
See the best compact shrubs for the other regions
---
1. Cinnamon Girl™ distylium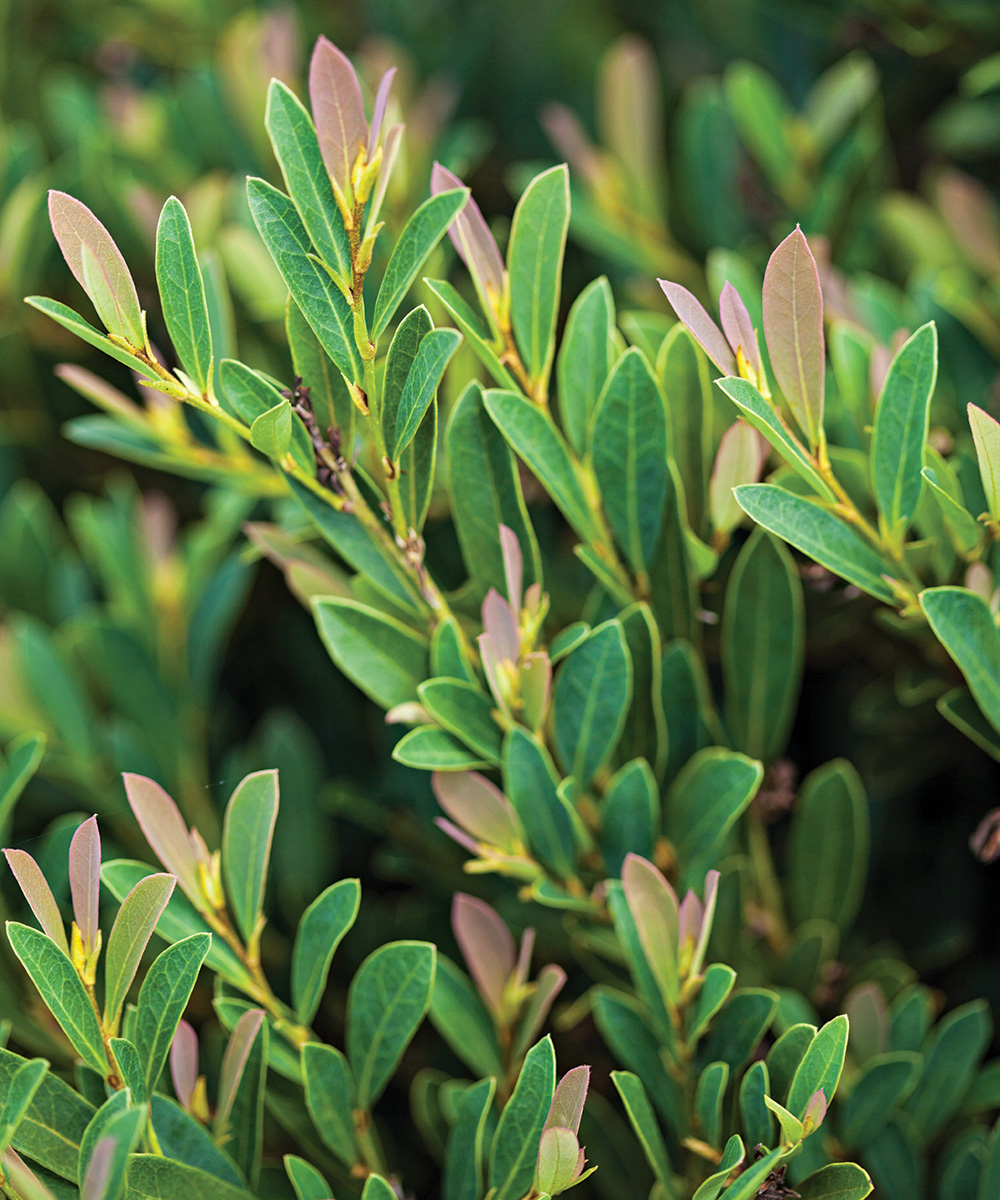 Name: Distylium 'PIIDIST-V'
Zones: 7–9, possibly 6b
Size: 2 to 3 feet tall and 3 to 4 feet wide
Conditions: Full sun to partial shade; tolerant of a wide variety of soil types
Native range: Southeast and East Asia
I have been growing species of Distylium for decades, and these plants never flinch at the presence of heat, drought, or cold. The newer hybrids are workhorses in the landscape, and there is a shape and form for any garden situation. I am particularly fond of Cinnamon Girl™, with its compact habit and purplish new growth. This shrub works well in containers or as a low foundation plant below porches or low windows. The red flowers are not too showy but are a welcome sight in late winter.
2. October Magic® Carpet™ camellia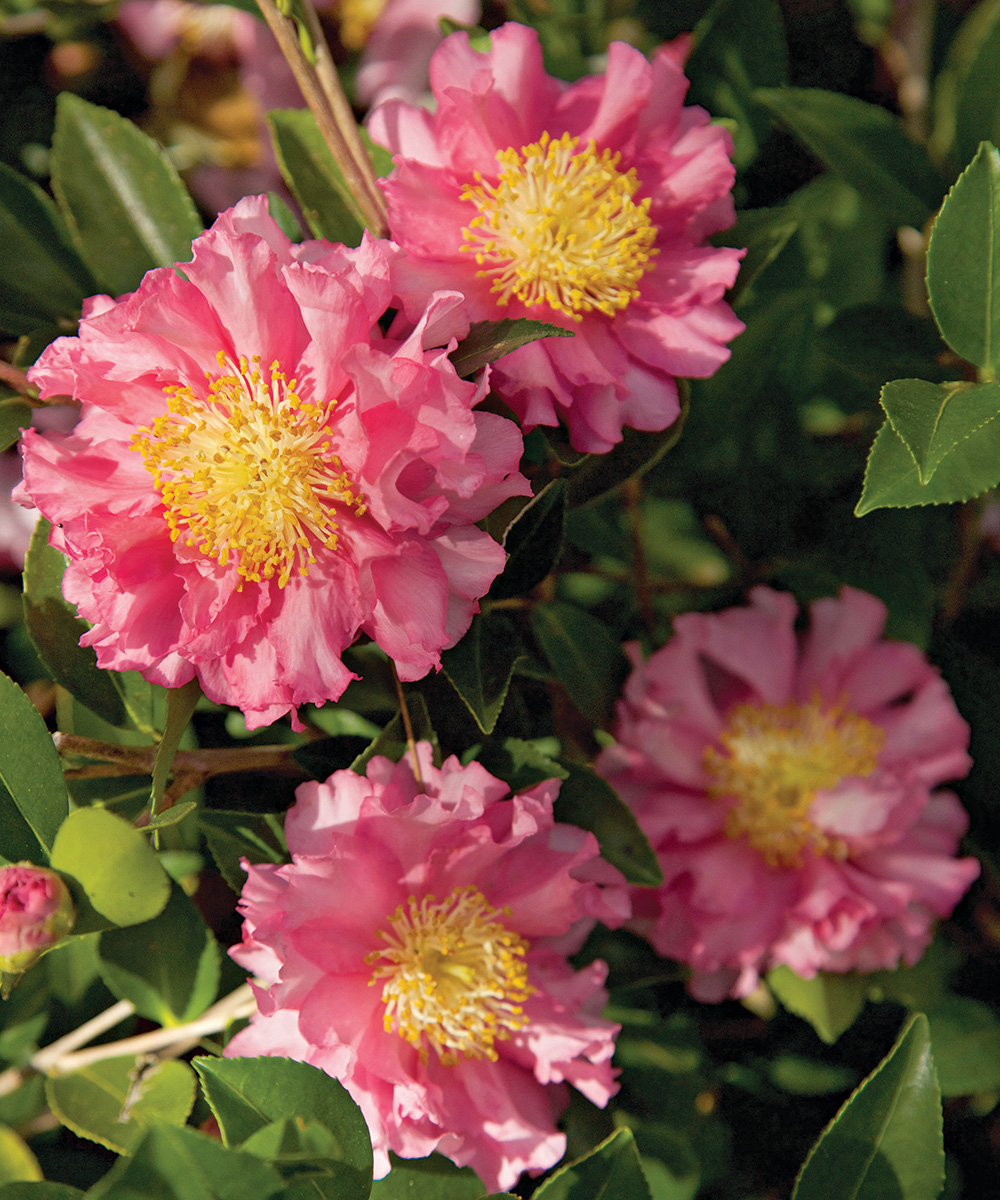 Name: Camellia sasanqua 'Green 01-006'
Zones: 7–9
Size: 3 feet tall and 5 feet wide
Conditions: Full sun to partial shade; rich, well-drained soil
Native range: Japan
I'm in love with all camellias, so when I find one that I am especially fond of, I have to tell everyone about it. The flowers of October Magic® Carpet™ are dazzling in bloom with their bright yellow centers and ruffled pink petals. This plant's growth habit is low and spreading, making it a candidate for a variety of uses in small landscapes or containers. It is perfect planted as a low hedge, and it has show-stopping fall bloom. No Southern garden should be without the cool-season color and handsome evergreen foliage of camellias.
3. 'Pee Wee' oakleaf hydrangea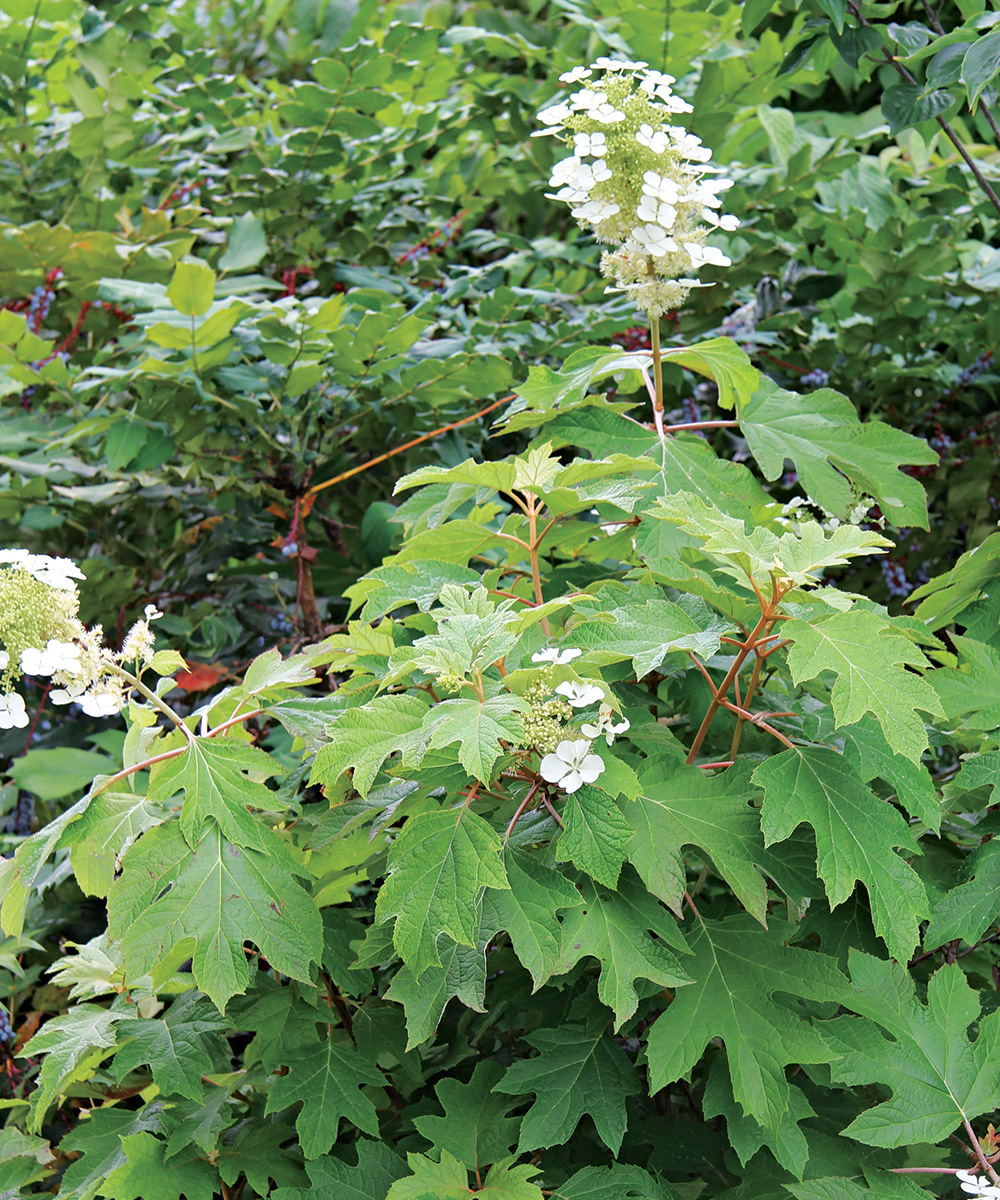 Name: Hydrangea quercifolia 'Pee Wee'
Zones: 5–9
Size: 3 to 5 feet tall and 3 feet wide
Conditions: Full sun to partial shade; rich, well-drained soil
Native range: Southeastern United States
We are so fortunate to have beautiful oakleaf hydrangea gracing our native woodlands in central Alabama; it is almost weedy in my woodland garden. The late spring to early summer blooms brighten any corner of the landscape. Move in a little closer to catch the wonderful fragrance of those white, pillowy blooms. The standard species size can be 10 feet tall or more, but 'Pee Wee' is half that. It nevertheless has all the same attributes, including rich fall color, bark with winter interest, and white flowers that age to a ruddy pink. It is truly a plant for all seasons.
4. Diamond Spire® gardenia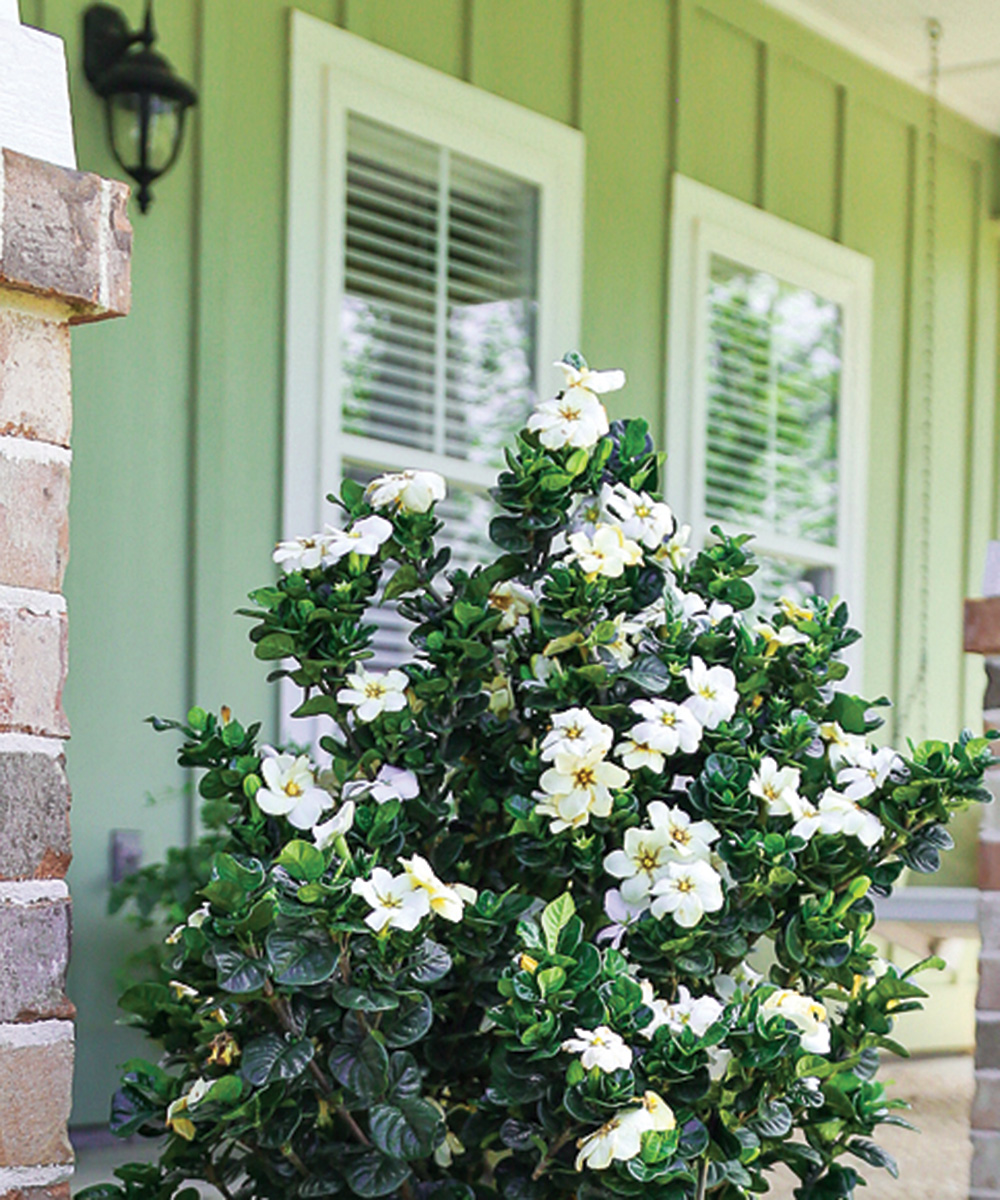 Name: Gardenia 'Leefive'
Zones: 7–9
Size: 3 to 4 feet tall and 2 feet wide
Conditions: Full sun to partial shade; acidic to neutral, well-drained soil
Native range: Hybrid
Nothing beats the fragrance of gardenias hanging in the warm summer air. I must have 25 gardenia varieties in my personal garden, but this selection really stands out with its unusual upright form and roundish leaves. Many of the dwarf gardenias tend to sprawl, but Diamond Spire® has a columnar habit that works better in narrow spaces and containers. Also, the single flowers tend to appear through fall.
---
Hayes Jackson is an avid plantsman, an urban regional extension agent with the Alabama Cooperative Extension System, and director of the new Longleaf Botanical Gardens in Anniston, Alabama.