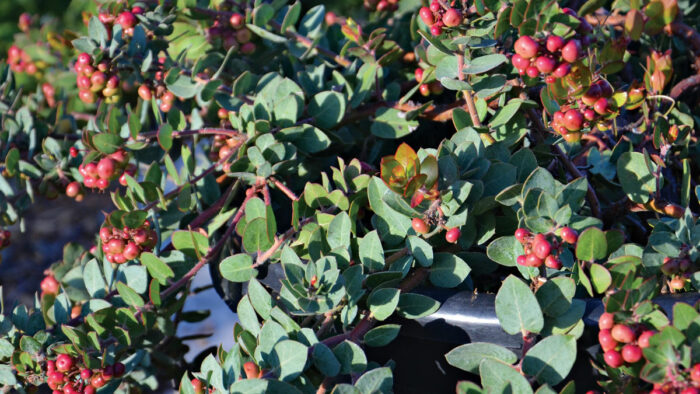 Mark Weathington, director of the JC Raulston Arboretum at NC State University in Raleigh, North Carolina, discusses several small shrub varieties that provide big interest in a petite package as well as the benefits of selecting the right-size plant for a certain space:
"Rest assured, even if space is limited there are many compact shrubs that will provide color, interest, and excitement. Selecting the right-size plants will ensure that you don't have extra work trying to keep them from swamping their neighbors. Consider each plant a critical piece of the whole, and don't hesitate to move something around or remove it entirely if it isn't fulfilling its role."
Aside from picking a shrub you know will stay small and considering how it will fit among its neighbors, it is also important to know whether a certain shrub grows well in your region. Find four small but mighty shrubs for the California below, and discover more compact shrubs in Mark's article Compact Shrubs That Provide Color, Interest, and Excitement.
More:
Additional gardening information for California
See the best compact shrubs for the other regions
---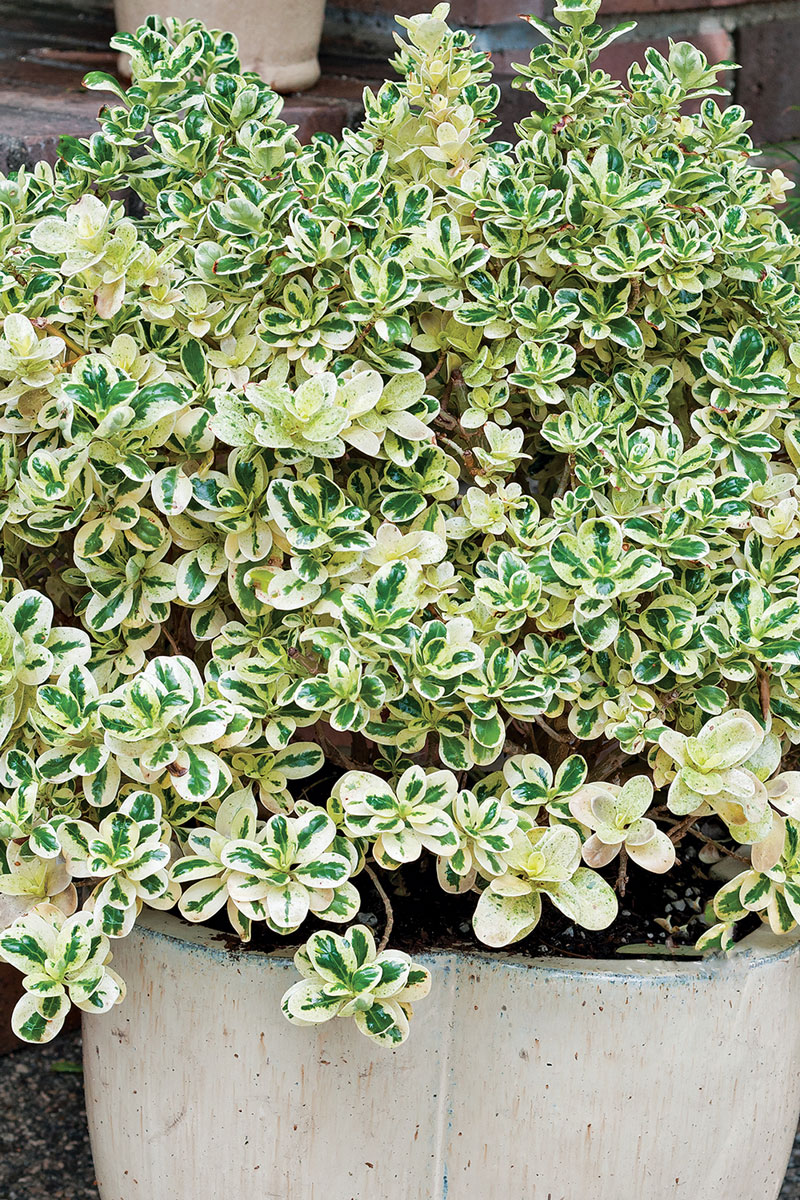 1. 'Marble Queen' mirror plant
Name: Coprosma repens 'Marble Queen'
Zones: 9–11
Size: 3 to 5 feet tall and 4 to 6 feet wide 
Conditions: Full sun to partial shade; medium to well-drained soil 
Native range: New Zealand 
Mirror plants are known for their incredible foliage, and 'Marble Queen', with its lovely variegation, is no exception. This evergreen shrub is the perfect choice for dry shade in inland areas, although it can handle full sun in coastal regions. It's also quite salt tolerant for gardeners in beachside locations or those using recycled water. If you have limited space, you can lightly prune it on a regular basis to keep it a certain size. Harder pruning cuts should be done annually in winter. In more rural locations, 'Marble Queen' mirror plant should be planted in areas protected from wildlife, as it can be popular with deer.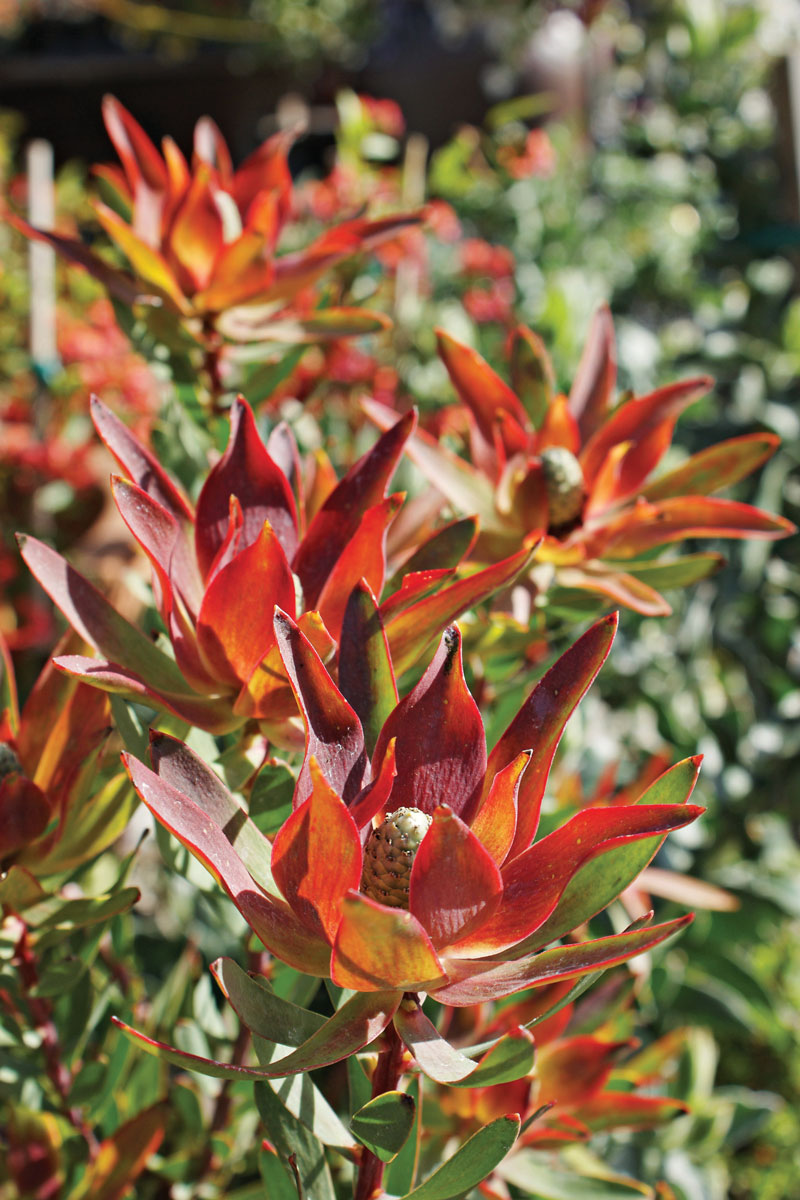 2. 'Blush' willow cone bush
Name: Leucadendron salignum 'Blush'
Zones: 9–11
Height: 3 to 5 feet tall and 3 to 6 feet wide 
Conditions: Full sun; well-drained soil 
Native range: South Africa
'Blush' willow cone bush is one of my all-time favorite low-maintenance shrubs. The new foliage growth is bright red and looks fantastic in a vase, providing color with no need for deadheading. Full sun increases the intensity of the color, although partial shade allows for a more vertical growth habit. Drainage is key for this shrub, which can thrive in poor soil but resents having wet feet. Avoid heavy fertilization; if fertilization is needed, use compost without manure or another low-phosphorus fertilizer. Annual pruning after flowering keeps this shrub compact, but if you like a more upright look, avoid pruning.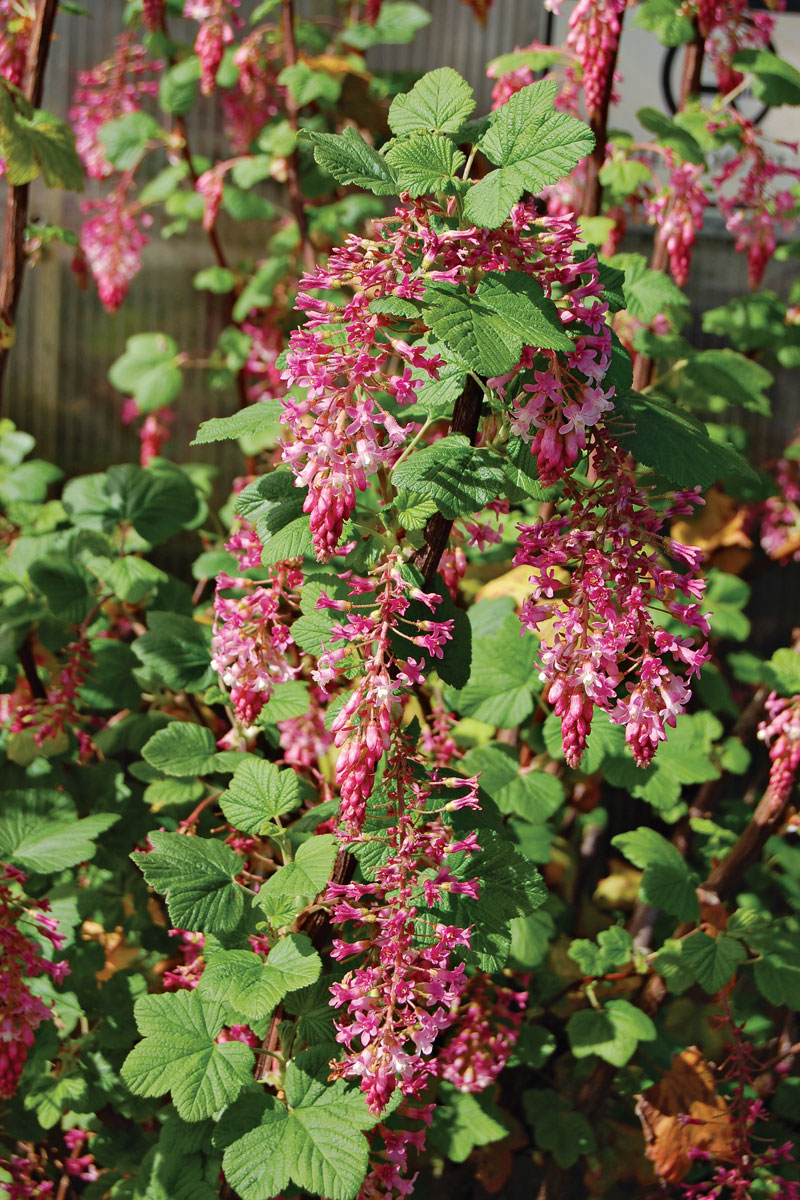 3. 'Claremont' blood currant
Name: Ribes sanguineum var. glutinosum 'Claremont'
Zones: 6–10
Size: 6 to 8 feet tall and 4 to 5 feet wide
Conditions: Full sun to partial shade; well-drained soil 
Native range: North American Pacific Coast 
'Claremont' blood currant has all the seasonal glamour of a cherry tree (Prunus spp. and cvs., Zones 3–9) or flowering quince (Chaenomeles spp. and cvs., Zones 5–9) but none of the fuss. A California-native shrub, it requires little maintenance or water. Pink clusters of blooms emerge in early spring or late winter and sometimes appear on bare wood, before fuzzy, lobed leaves emerge. Although this shrub can get tall, it tends to stay vertical and narrow. The flowers are popular with hummingbirds, and the leaves are deciduous, falling off the shrub after it produces berries in summer. Cut it back to up to 4 feet tall in summer if you need to control for size.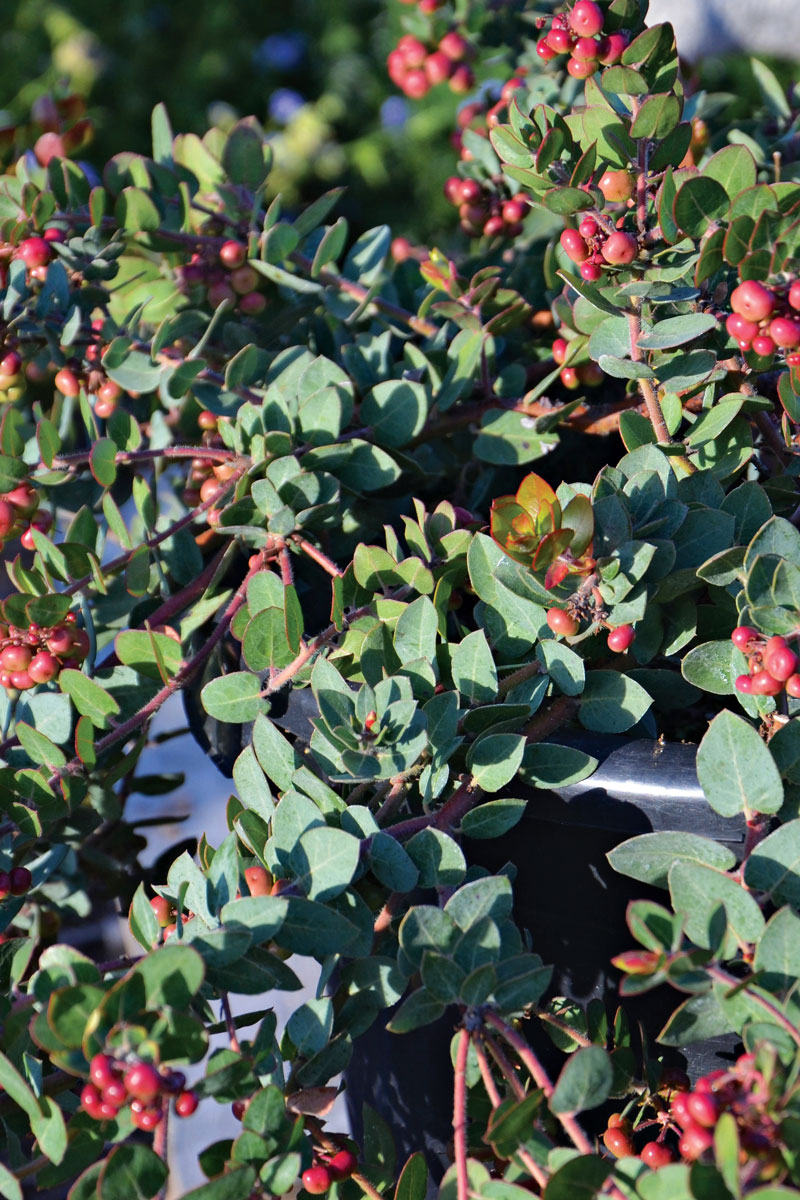 4. 'John Dourley' manzanita
Name: Arctostaphylos 'John Dourley'
Zones: 7–10
Height: 1 to 3 feet tall and 4 to 6 feet wide 
Conditions: Full sun to partial shade; well-drained soil
Native range: Hybrid 
Like most manzanitas, 'John Dourley' is very slow growing, which makes it perfect for small spaces. This shrub is a triple threat: it has beautiful reddish bark, bronze-colored new leaves, and lovely pink flowers and fruits. As it slowly matures, the look transforms from that of a ground cover to that of a bonsai tree with twisted, sculptural branches. To encourage this kind of growth, remove small branches and twigs near the base in dry summer months; however, resist pruning any live wood larger than a small twig, as it may kill the entire limb. Although manzanitas can be difficult to get established, 'John Dourley' is a tried-and-true cultivar and establishes easily as long as it only gets infrequent water in summer.
---
Rachel Young manages parks and landscapes as the public landscape administrator for the city of Santa Monica.