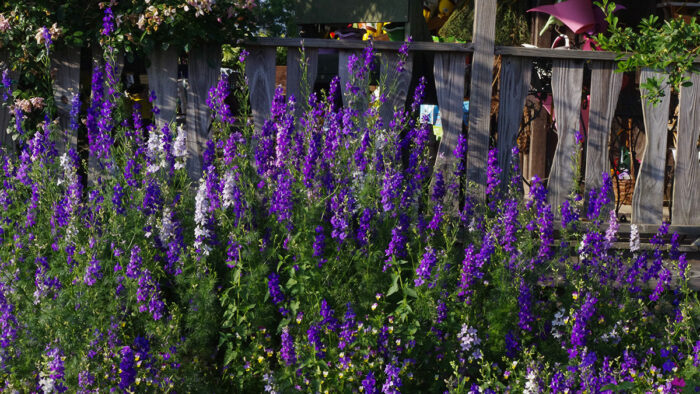 It might sound counterintuitive, but when the possibility of cooler weather arrives in fall, it's time to think about spring flowers. Some of the best spring bloomers only do well if the seed is planted in the fall. The seed is surface sown after any mulch is applied and once the temperatures are cool. Sometimes the seed can be sown in October, but here in the South November is usually a better choice. The seeds germinate in mid to late winter and spend the remainder of the cold season as tiny plants until the weather warms up. Here are some of our favorite annuals to sow in fall. They are all excellent as cut flowers in floral arrangements too.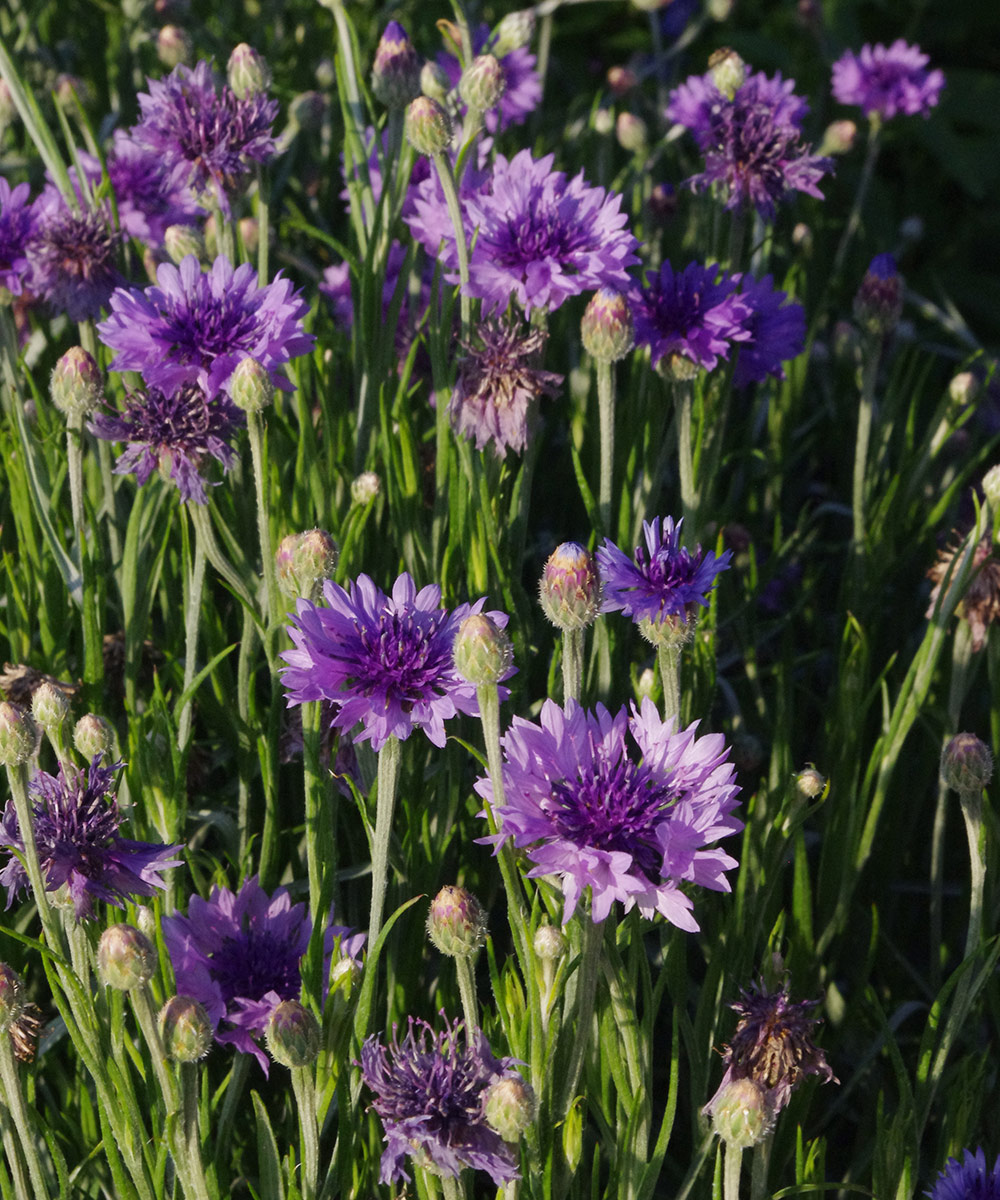 Cornflower delivers true blue blossoms in early spring
Cornflower (Centaurea cyanus* and cvs., annual) features beautiful true blue aster-type blossoms, which can also be pink, white, or maroon. The single flowers are held on thin stems about 2 feet tall, with plants growing up to 2 feet wide. This annual prefers full sun and moist, well-drained soil. The flowering begins early in spring and usually finishes in early June.
*This plant is considered invasive in some areas. Please check invasiveplantatlas.org or your state's list of invasive plants for more information.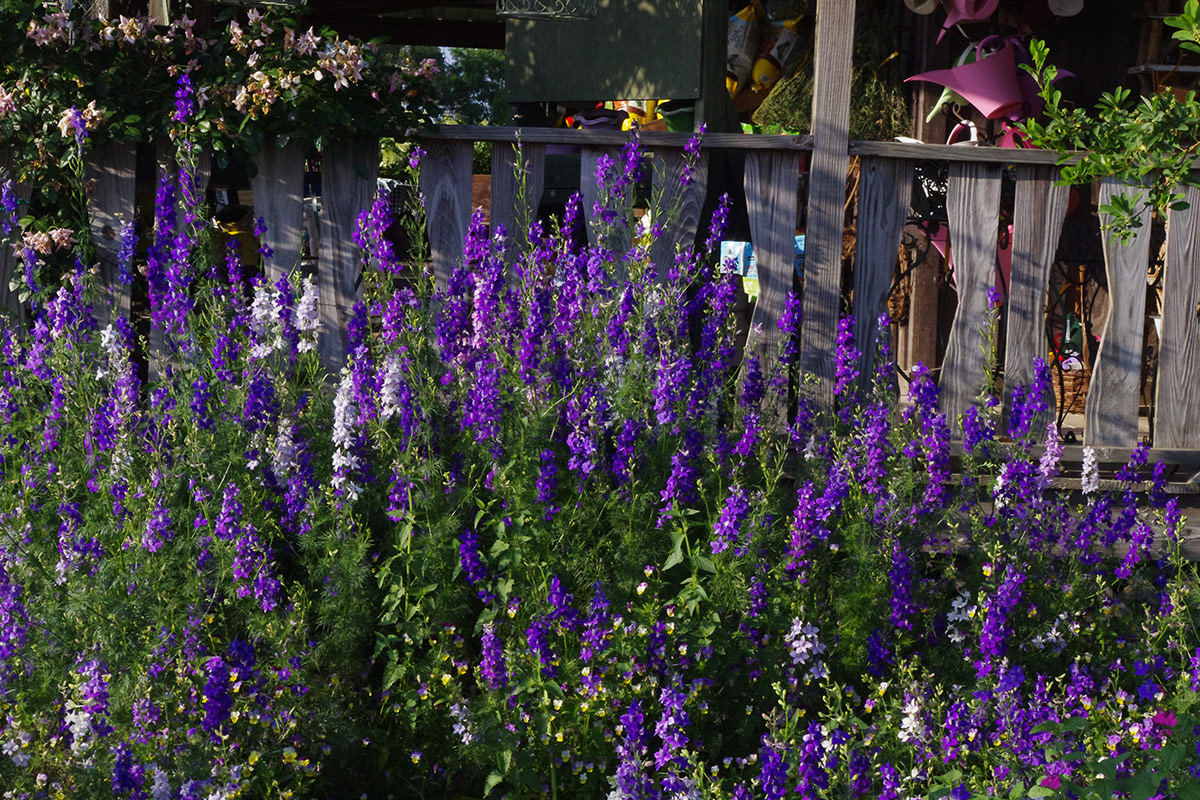 Giant larkspur offers uniquely shaped flowers in a range of colors
Giant larkspur (Consolida ajacis and cvs., annual) produces lovely star-shaped flowers with a spur on the back of each bloom. They are held along a stem in a spire, and plants usually grow 2 to 3 feet tall and about half as wide. The flowers are most often blue but also appear in pink, lavender, and white. The single-flowered varieties appear delicate and airy, but there are also heftier double-flowered options available. Giant larkspur appreciates full sun and average, well-drained soil. It starts to bloom in early spring and continues until the beginning of June.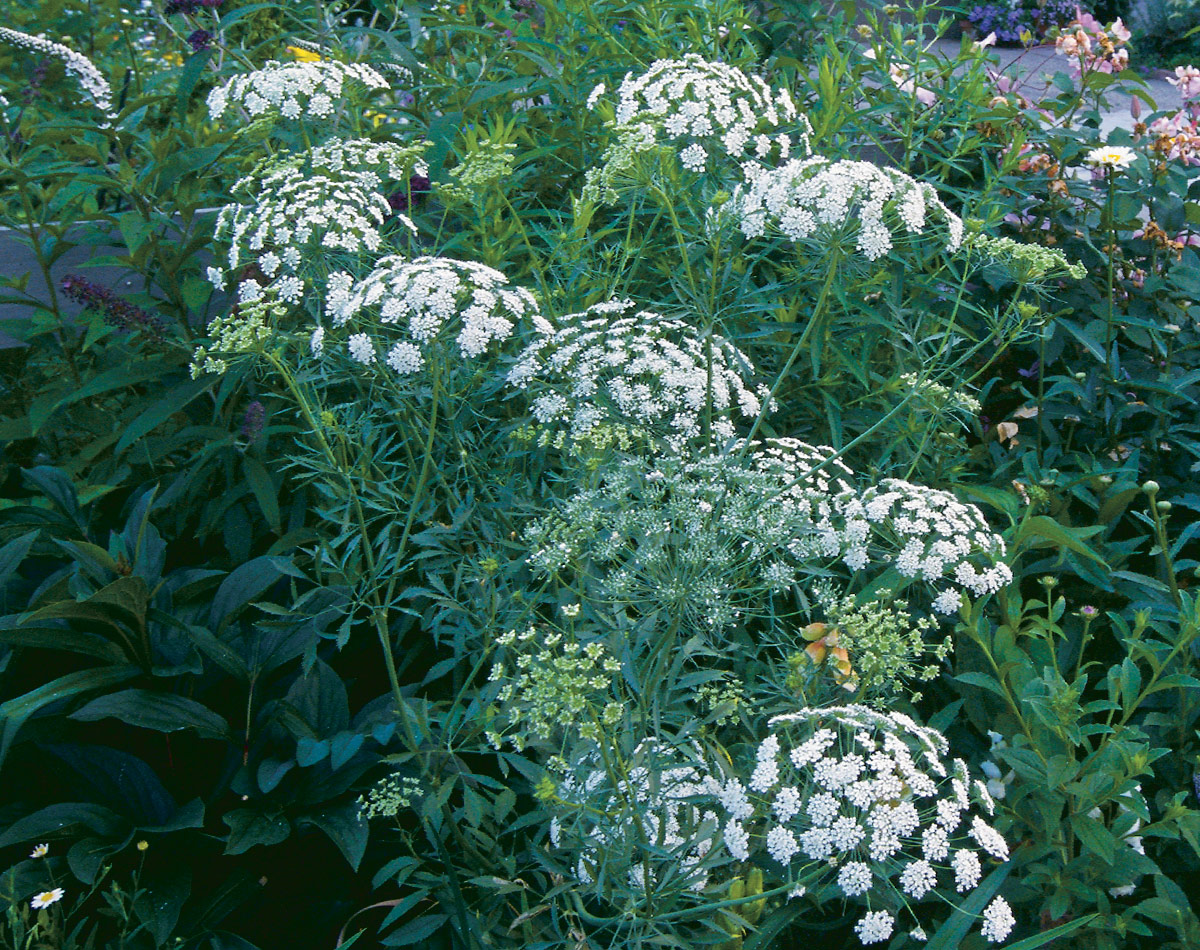 Bishop's flower is a good milder-mannered substitute to Queen Anne's lace
Bishop's flower (Ammi majus and cvs., annual) makes big, white, flat, lacy blooms. A good substitute for aggressive Queen Anne's lace (Daucus carota, Zones 4–11), it is not a perennial and has larger flowerheads with showier petals. This lacy gem thrives in full sun and well-drained soil. It can be 3 to 4 feet tall and just over a foot wide. Generally it blooms midspring and into the summer.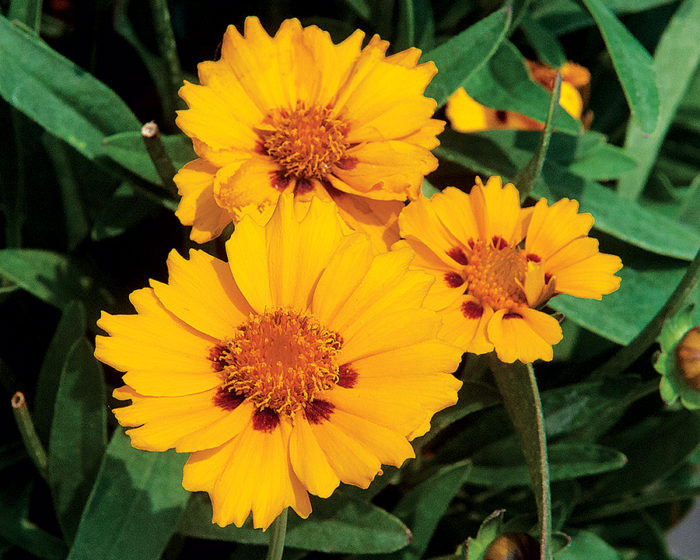 Tickseed provides pollinator-friendly blooms in full sun
Tickseed (Coreopsis lanceolata and cvs., Zones 4–9) produces sunny yellow daisy-shaped flowers with toothed petals, making the flowers look lacy. Blooms appear in late spring and early summer atop thin stems that are 1 to 3 feet tall, with plants growing 1 to 2 feet wide. A native throughout the United States, it's a good pollinator plant for full-sun locations with moist well-drained soil. Sometimes a perennial, tickseed generally succumbs to the heat and humidity of late summer in the South, so it's best to treat it as an annual here.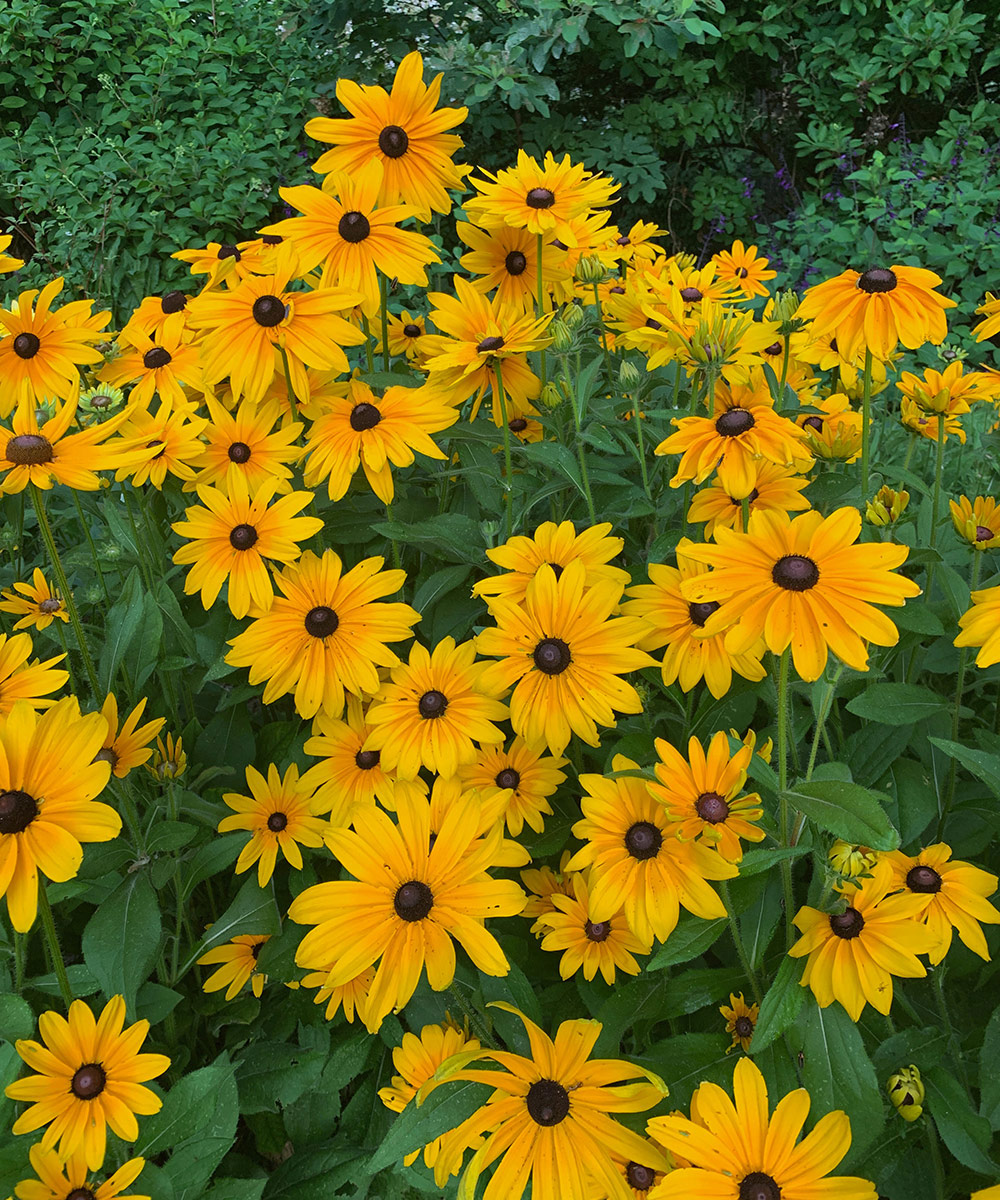 Black-eyed Susan is a must-have, with cheery yellow blooms from spring to frost
Black-eyed Susan (Rudbeckia hirta and cvs., Zones 3–8) is wonderful in the Southern garden, as it produces bright yellow daisy-shaped flowers with dark centers. They are usually about 2 to 3 feet tall and 2 feet wide. They are a native that blooms from spring to frost and are often among the last things still blooming when frost begins. They like good drainage and full sun but are also happy to bloom in a surprising amount of shade. Technically a biennial, black-eyed Susan is sometimes considered a short-lived perennial.
Here in the South, there are so many seed-eating critters that it can be a struggle to start seed. For best results, plant these annuals in the fall after the weather has cooled and (hopefully) the critters are less abundant. Don't mulch over the seeds after you spread them. Black-eyed Susans are all good seed producers and will often reappear from seed the next year all on their own. To ensure success, gather seed heads into paper bags and, once they are dry, store them in the refrigerator until fall. Happy seeding!
—Shelley and Jason Powell own and manage Petals from the Past, a garden center in Jemison, Alabama.