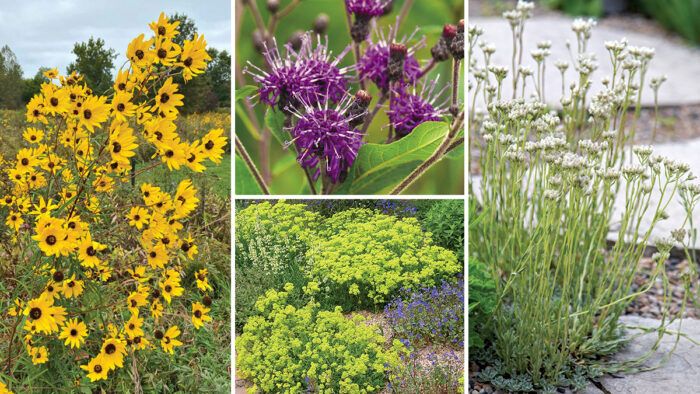 If you've been gardening for more than a few seasons, you have surely heard the expression "Right plant, right place." This garden shorthand sums up a useful and straightforward idea: If a plant is well-adapted to the soil, light, moisture, and climate conditions of its location, it will perform well without a lot of extra effort from you, the gardener.
In recent years, many North American gardeners have started seeking out native plants to replace higher-maintenance, nonnative cultivars. Bringing even a few key species into your landscape is an excellent way to add wildlife habitat and ecological diversity. But before you start shopping, it is important to do some research to find out which native plants are best suited to your region and your specific site.
If there is a North American native species that you would like to grow, learn everything you can about its native habitat and preferred conditions, and find a spot in your garden that will give the plant everything it needs to thrive. If no such spot exists, perhaps it isn't the right plant for you.
You can also work in the other direction, researching plants that are native to your region and narrowing your list based on which species will thrive in your garden's specific soil, moisture, and light conditions. Visiting a nearby botanical garden with native plants on display is a fun way to familiarize yourself with your region's native plant palette. Search online for information provided by native plant societies, horticultural institutions, and nurseries that specialize in locally native plants. Some websites even offer "plant finder" applications to help you find the perfect native plants for your site.
To get a taste of the wide range of North American native plants that make excellent garden additions, check out these collections:
Below are several more articles that will help you think about the role that North American natives can play in your garden.
---