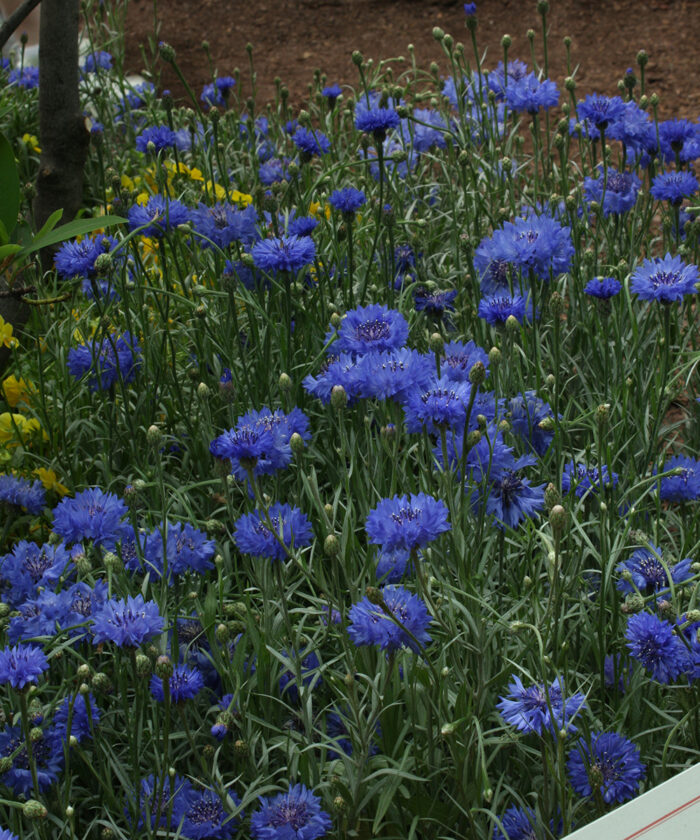 Looking forward to a delightful spring and exuberant garden beds filled with cheerful, eye-catching, colorful flowers? Here in Northern California, the best spring show is achieved by starting work in late winter. Once the rains have softened up the soil, pulling weeds is so much easier, and digging in the dirt is more of a breeze than it will be at any other time of year. And with any luck, because we're still officially in our rainy season, lingering winter and spring rains will water everything in nicely for us, allowing our newly sown or transplanted annuals to put down healthy roots and become nicely established before bloom time arrives.
So if you haven't done so already, begin your spring preparations now by pulling those weeds (roots and all), and enrich that soil by amending with well-aged organic compost. Then start planting! Just remember a few care tips:
Our winter and early spring rains are not always guaranteed, so keep in mind that you'll need to give supplemental water or even start your irrigation system going again if you want to keep your spring bloomers healthy and happy should we hit a dry spell.
You can extend your bloom time by harvesting flowers to bring indoors, and by diligently removing spent and faded blooms. But be sure to allow at least a few of your flowers to go to seed to ensure a self-sown repeat flower show the following spring.
The following annuals can be sown directly in the garden in late winter. These colorful, cool-season cuties will then put on a spectacular April through May bloom show. All of them take 65 days or less from seed to flower and reseed generously year after year.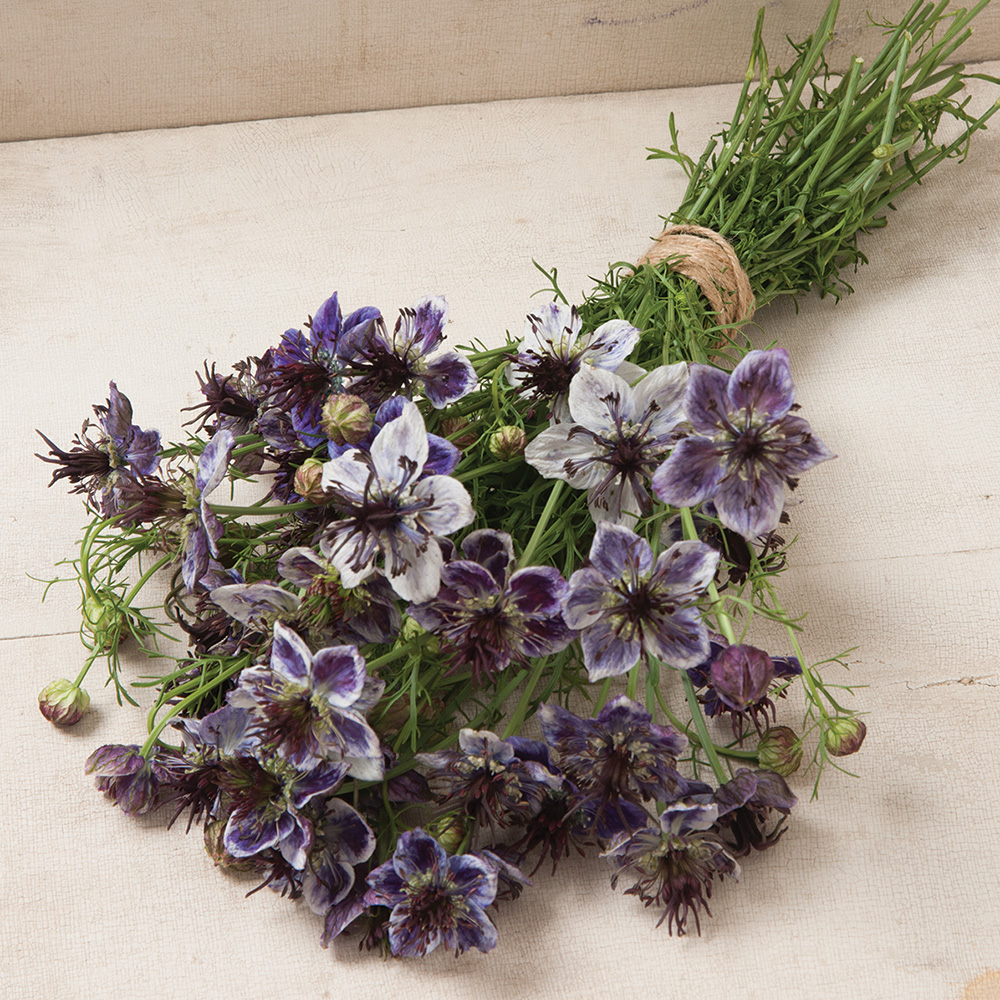 'Delft Blue' love-in-a-mist
(Nigella damascena 'Delft Blue')
These fascinating 1½- to 2-inch flowers feature blue-brushed pastel petals in various shades of gray and blue, and an intriguing, deep purple center. The delicate, feathery foliage is quite ornamental, and the seedpods are equally lovely and useful in both fresh and dried flower arrangements.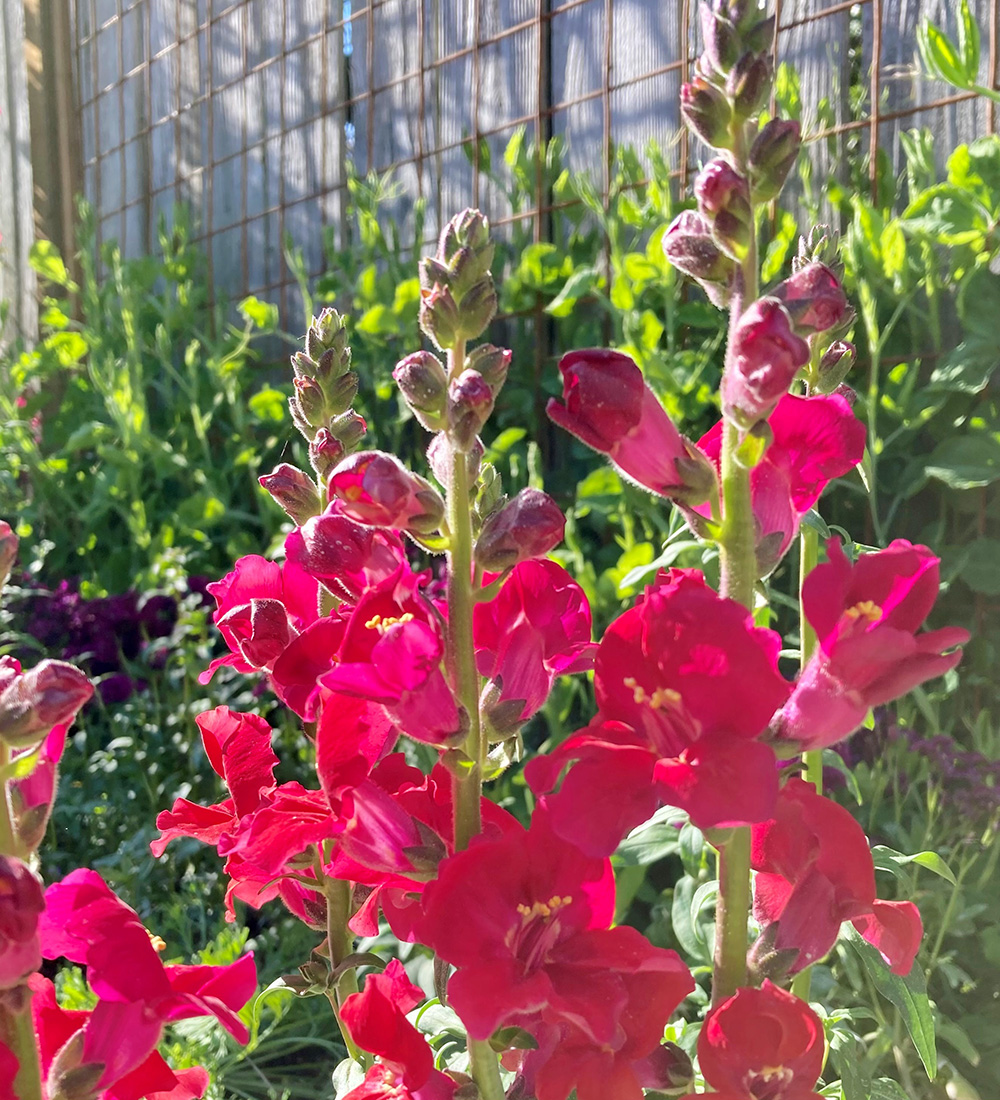 'Chantilly Velvet' snapdragon
(Antirrhinum majus 'Chantilly Velvet')
Snapdragons are always a welcome sight in the spring and summer garden, and this stately stunner is no exception! As gorgeous in the garden as it is in a bouquet, 'Chantilly Velvet' snapdragon is quick to germinate, is easy to grow, and produces 3-foot-tall spires of long-lasting, sweetly fragrant velvety red blooms from spring through fall. The healthy, mildew- and rust-resistant plants often survive NorCal's milder winters, but they also generously reseed. Plant your snapdragons in full sun and rich, amended soil, and water them regularly for best results.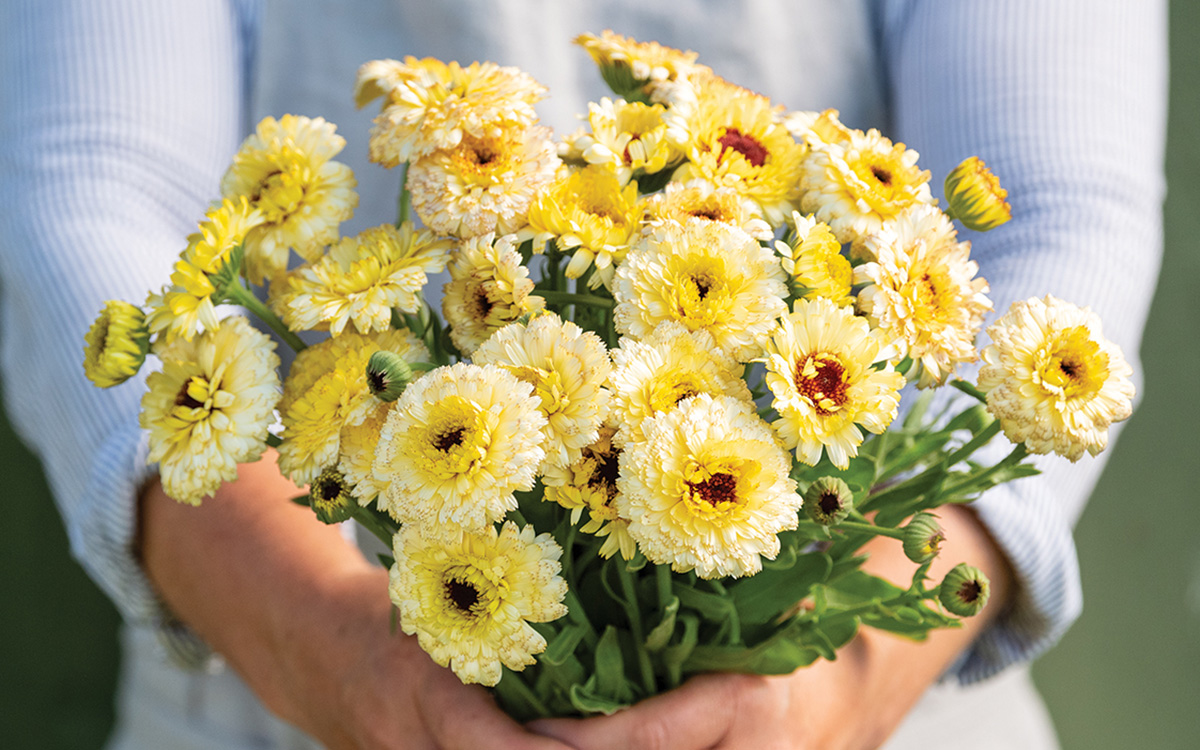 'Ivory Princess' pot marigold
(Calendula officinalis 'Ivory Princess')
These tall, leafy, vigorous plants carry abundant, fully double 2- to 3-inch-wide blooms on sturdy stems, which make them ideal bouquet candidates. A dark chocolate eye centers each gold-blushed, cream-colored flower, plus the chocolate-dipped tips of each petal are serrated, giving the flower a delightfully fluffy effect.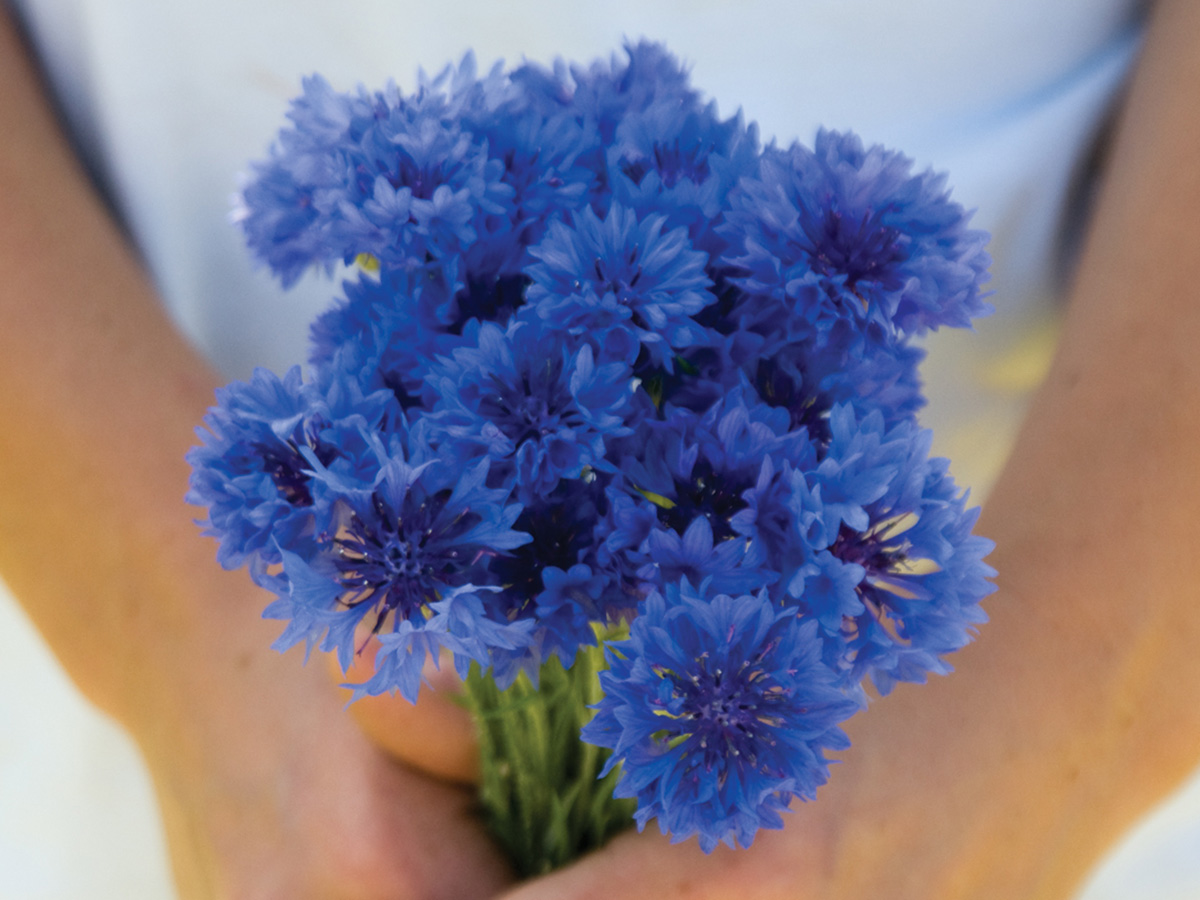 'Blue Boy' cornflower
(Centaurea cyanus 'Blue Boy')
This plant is also commonly known as bachelor's buttons. A classic cornflower, 'Blue Boy' produces abundant, double, 1½-inch-wide, pure cornflower blue blooms on sturdy upright stems all spring long. Pollinators adore these charming, old-fashioned flowers, which are as delightful in a bouquet as they are in the garden. And they're edible too!
—Fionuala Campion is the owner and manager of Cottage Gardens of Petaluma in Petaluma, California.