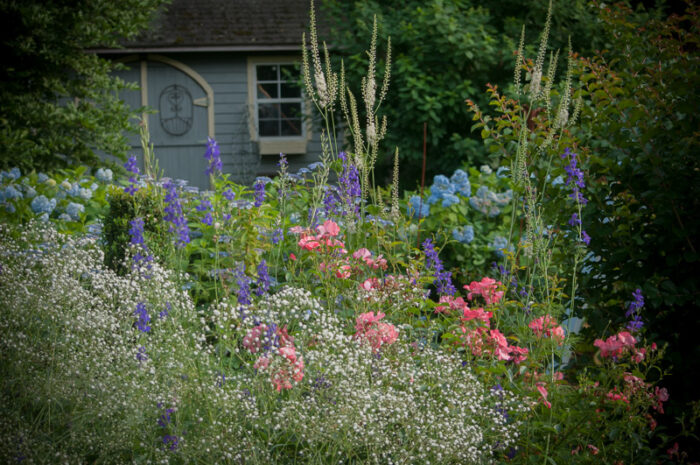 Today we're visiting with MJ McCabe.
We purchased this property in Northford, Connecticut, about 40 years ago. It was a former apple orchard. Gradually, the ancient apple trees started to decline, and we were left with a fairly blank canvas that needed to be rethought. We pruned and cared for a few of the apple trees, as they provided some nice structure and shade. One of my first steps was to start thinking of creating garden rooms—individual areas that would work well together but allow for a more cohesive look to the overall landscape.
The new trees and shrubs have grown nicely over the years—many perennials and mass plantings of spring bulbs have made the garden a beautiful backdrop to our 1890 home.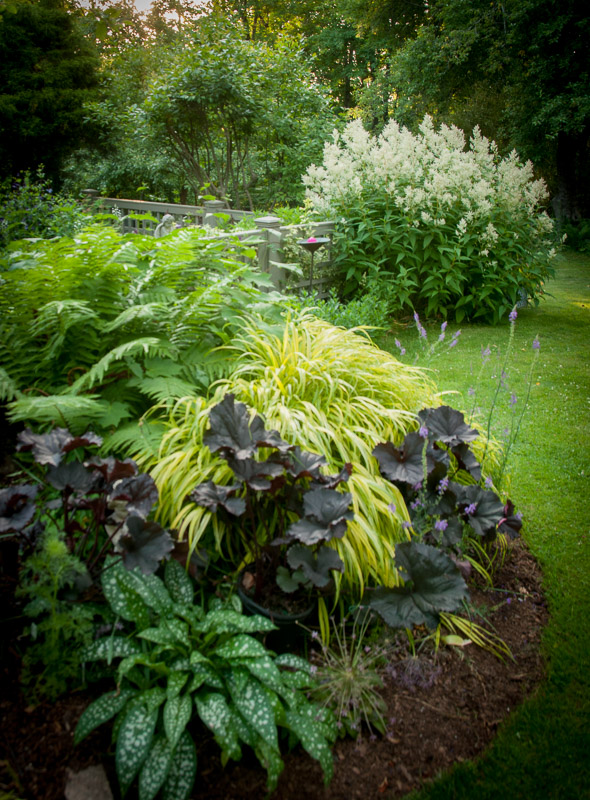 Persicaria polymorpha (Zones 4–9) is in the background, with ostrich fern (Matteuccia struthiopteris, Zones 3–7), hakonechloa (Hakonechloa macra, Zones 5–9), ligularia (Ligularia dentata, Zones 4–8), and Pulmonaria (Zones 3–9) in front.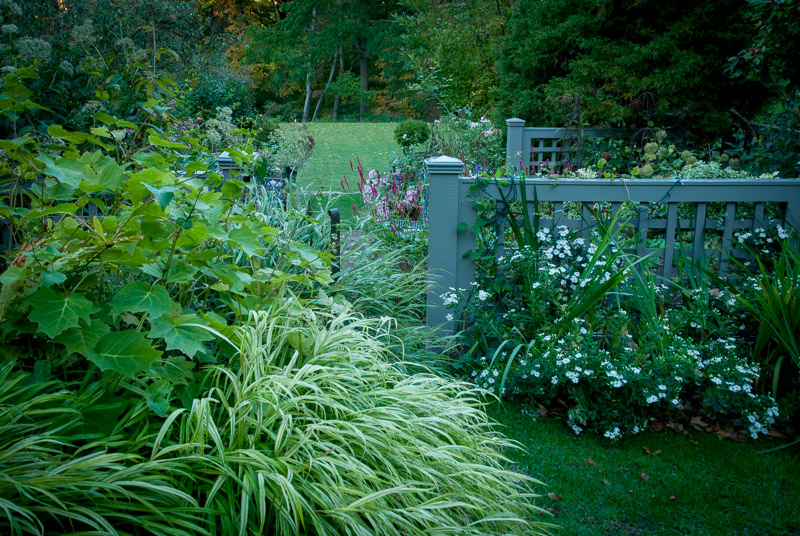 White aster (Symphyotrichum sp.) is against the fence, with hakonechloa and Kirengeshoma palmata (Zones 5–8) under a tree in the foreground.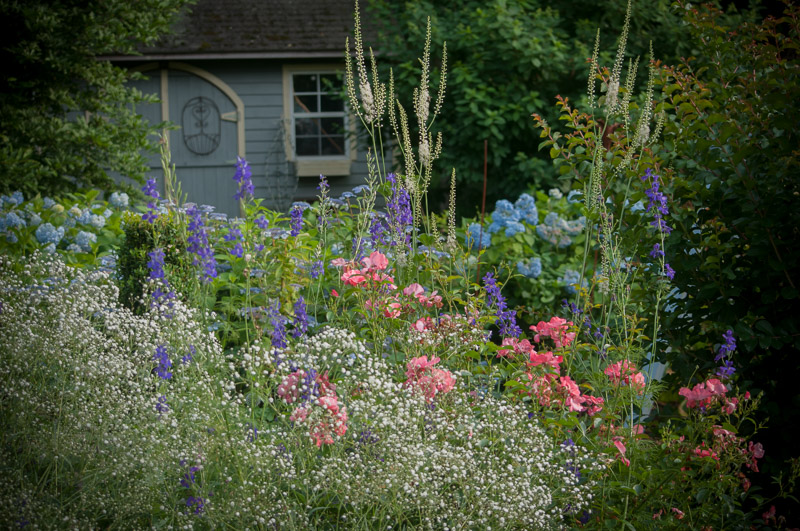 Summer blooms: baby's breath (Gypsophila panicuata, Zones 3–9) in the foreground, and shrub rose (Rosa hybrid, Zones 5–9), larkspur (Consolida ajacis, annual), and hydrangea (Hydrangea macrophylla, Zones 5–9) in the background.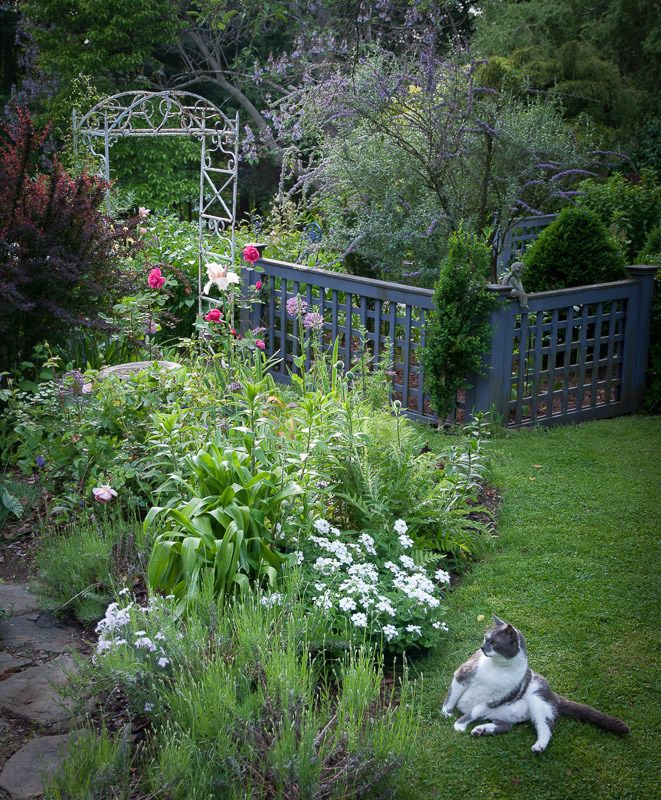 Buddlea alternafolia 'Argentea' (Zones 5–9) is blooming purple inside the fence. And in the foreground, roses, bearded iris (Iris hybrid, Zones 3–8) are in bloom, while lavender (Lavandula, Zones 5–9) and poppies (Papaver orientale, Zones 3–8) are getting ready to flower.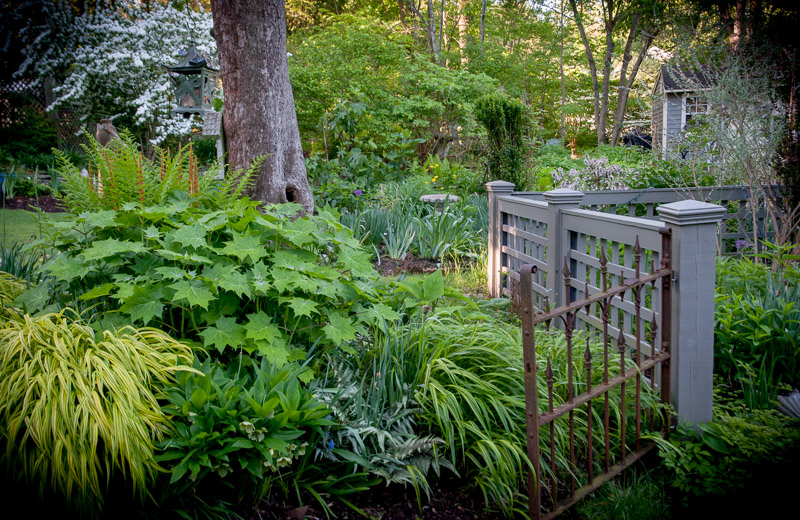 A viburnum (Viburnum plicatum, Zones 5–8) is covered in white blooms in the distance. Up close, shade-loving plants grow at the base of an apple tree.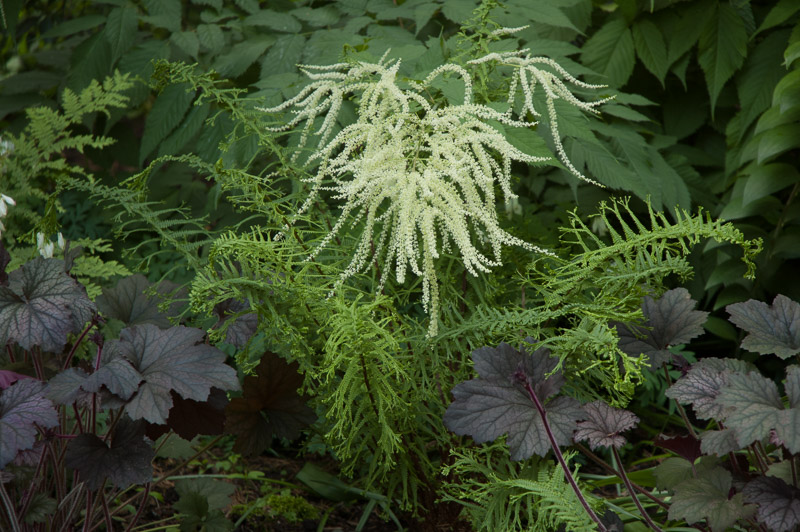 Aruncus (Aruncus dioicus, Zones 4–8), ferns (Athyrium filix-femina 'Victoriae', Zones 4–8), and Heuchera (Zones 4–8)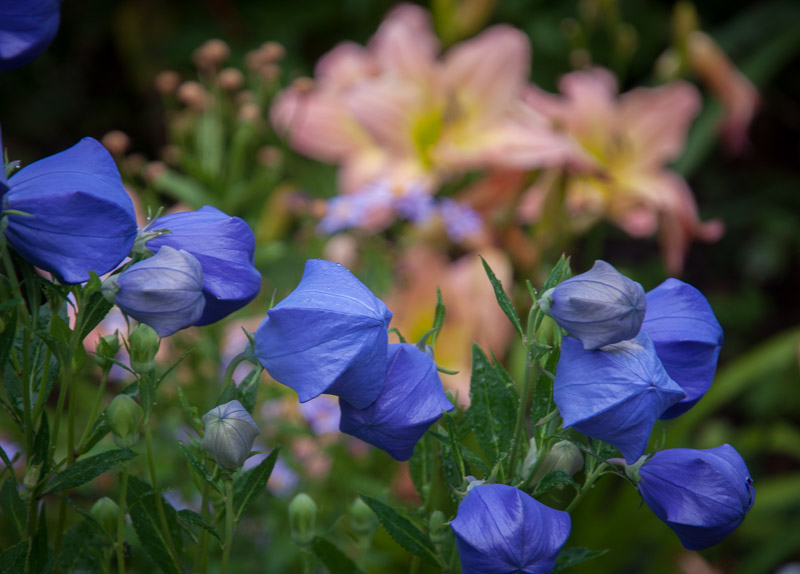 Platycodon (Platycodon grandiflorus, Zones 3–8), with peach-tone daylilies (Hemerocallis hybrid, Zones 3–8)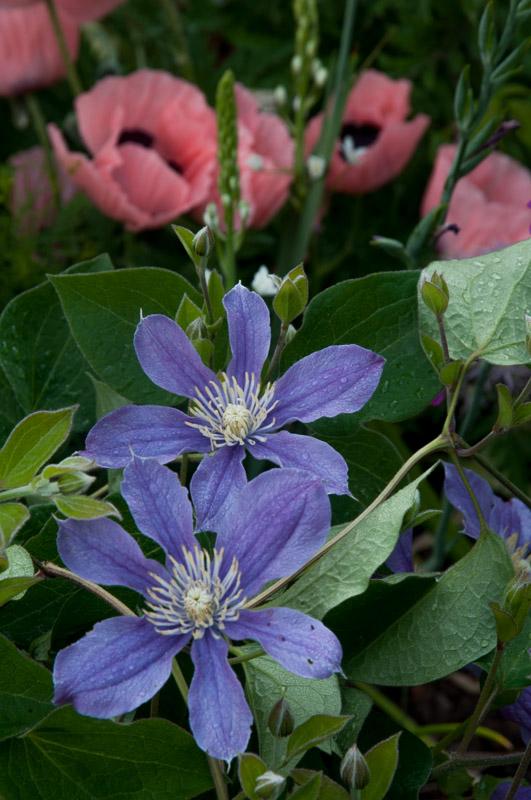 'Helen Elizabeth' poppies (Papaver orientale 'Helen Elizabeth', Zones 3–8) and 'Arabella' clematis (Clematis 'Arabelle', Zones 4–11)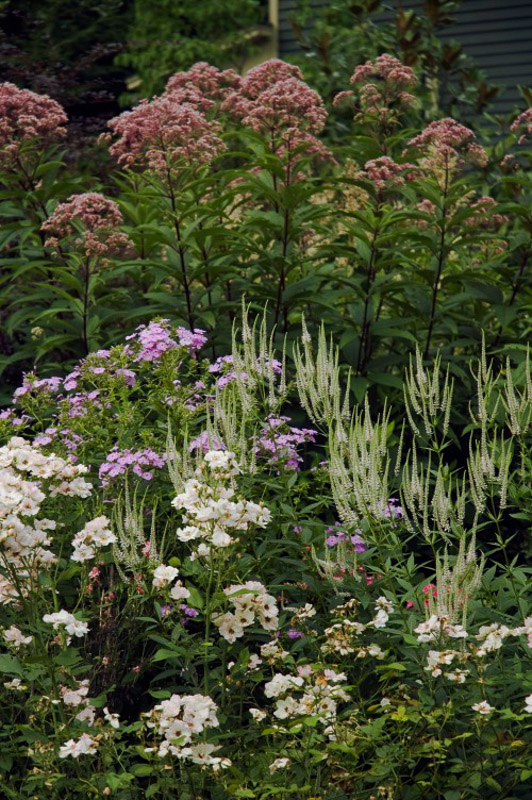 Joe Pye weed (Eutrochium dubium, Zones 3–9), culver's weed (Veronicastrum virginicum, Zones 3–8) with phlox (Phlox paniculata, Zones 4–8) providing late-August color.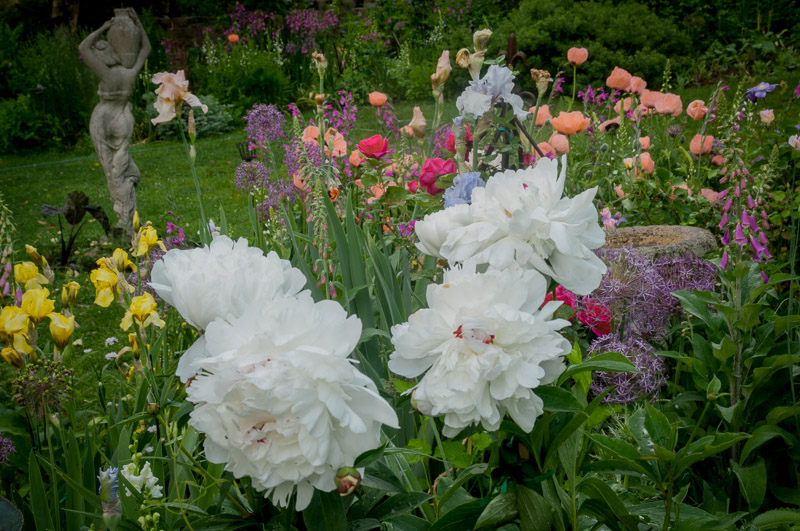 'Festiva Maxima' peony (Paeonia 'Festiva Maxima, Zones 3–8), bearded iris (Iris hybrid, Zones 3–8), foxglove (Digitalis purpurea, Zones 4–8), Allium christophii (Zones 5–8), and peach poppies (Papaver orientale, Zones 3–8)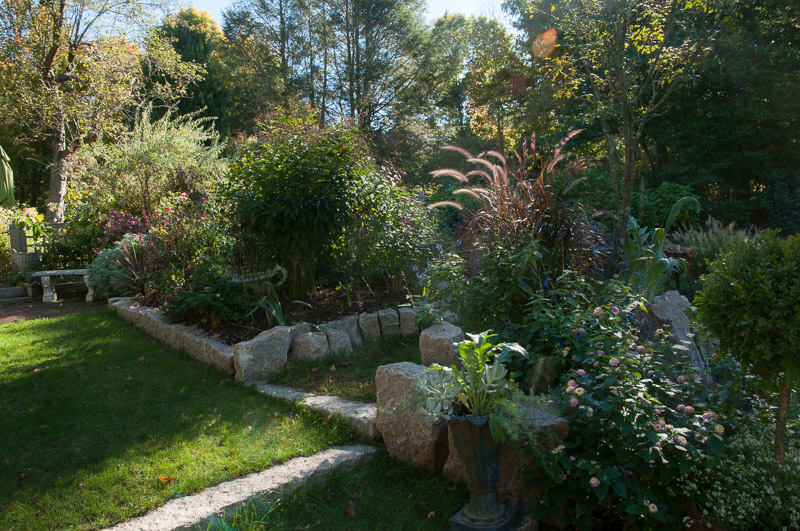 The garden in autumn
Have a garden you'd like to share?
Have photos to share? We'd love to see your garden, a particular collection of plants you love, or a wonderful garden you had the chance to visit!
To submit, send 5-10 photos to [email protected] along with some information about the plants in the pictures and where you took the photos. We'd love to hear where you are located, how long you've been gardening, successes you are proud of, failures you learned from, hopes for the future, favorite plants, or funny stories from your garden.
Have a mobile phone? Tag your photos on Facebook, Instagram or Twitter with #FineGardening!
Do you receive the GPOD by email yet? Sign up here.