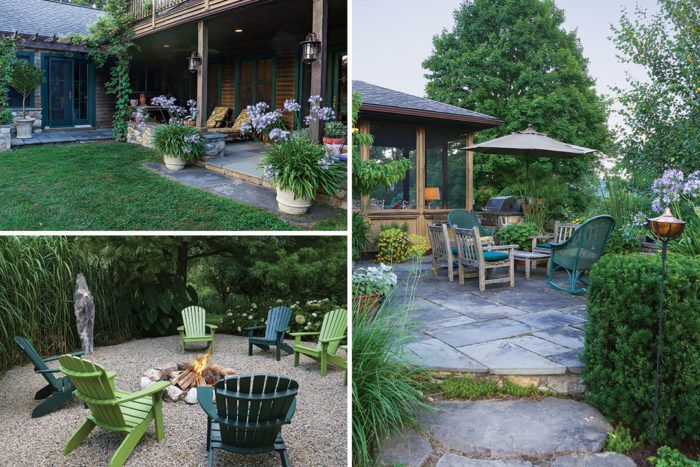 When designing a garden, I like to include at least one outdoor room that will tempt my clients to spend more time outside. A strong connection between indoor and outdoor spaces is at the core of my design aesthetic, and I find that the transitional areas that link them often make great spots for dining, relaxing, and entertaining.
At home, my husband and I have several outdoor hangouts to choose from, depending on the time of year, time of day, and whether we are seeking sun or shade. If your house has four sides, you can create such areas too.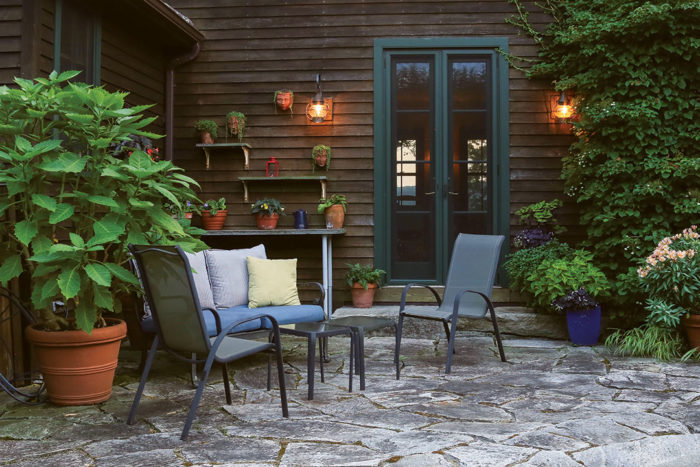 In the articles below, I will walk you through some favorite outdoor rooms at our home, highlighting the features that make them work for us. If you enjoy being outdoors (and what gardener doesn't?), I hope you will be inspired to create or upgrade a garden retreat of your own.
Design

Whether it is just outside a door or a short walk from the house, a gracious garden room will be well-defined and distinct in some way from the surrounding area.

1. Kitchen patio

2. Secluded seating

3. Covered porch

4. Garden retreat
Catharine Cooke and her husband, Ian Gribble, own Spring Lake Garden Design in Sherman, Connecticut.
---