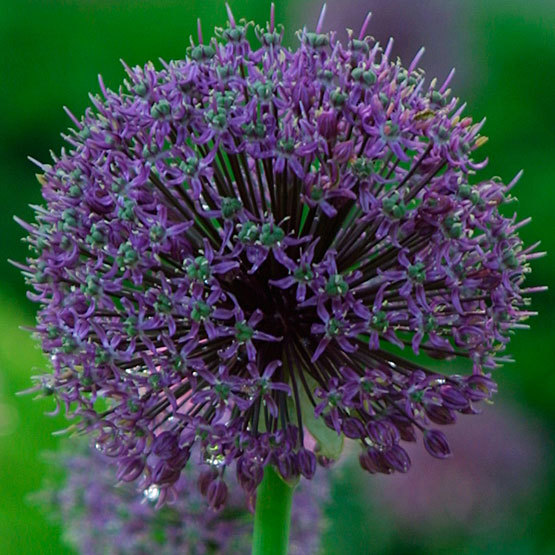 Clump-forming bulbs produce upright, sometimes cylindrical leaves with the characteristic onion aroma present upon bruising. There is a wide array of flower color and forms, although most flowers form in clusters or spherical masses rising well above the foliage. About 700 species.
Noteworthy CharacteristicsPungent leaves. Tubular-based bell-, star-, or cup-shaped flowers usually borne in rounded umbels.
CareGrow in fertile, well-drained soil in full sun. Plant bulbs 2 to 4 inches deep in autumn. Plant clump-forming species at or just below surface grade.
PropagationSow seed in spring in containers or in situ. Divide clump-forming plants in spring. 
ProblemsBulb rot in damp conditions. Onion fly and thrips.