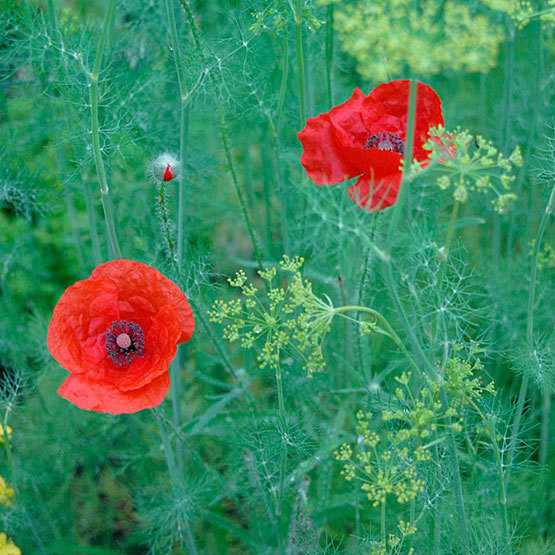 Plants in this genus have gray-green foliage with short-lived spectacular flowers born singly or in pancles or racemes. The flowers are wide-spreading bowl-, cup-, or saucer-shaped and come in many colors. Flowers are followed by ornamental seed pods.
Noteworthy CharacteristicsAristocratic, soft flowers for midsummer. Great to fill spots left by spring bloomers.
CareGrow in well-drained soil in full sun.
PropagationSow seed in spring in situ or in containers. Divide perennials in spring or take root cuttings in autumn.
ProblemsPowdery mildew, lead smut, gray mold and root rot.