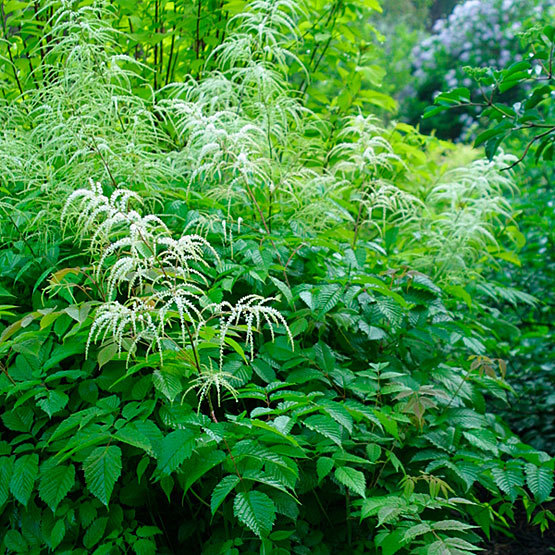 Aruncus is a small genus of two or three species of perennials, related to Filipendula and Spiraea , from moist, shady woodland in the Northern hemisphere. They are most often grown for their tiny, fuzzy-looking white or cream flowers that are borne in terminal panicles in summer. Aruncus are suitable for moist areas of the garden, including borders, rock gardens, woodland gardens, or near streams or ponds.
Noteworthy CharacteristicsFlowers are good for cutting and drying.
CareDeadhead to prevent self-seeding.
PropagationDivide in early spring or fall. Sow seed in containers in a cold frame in spring or fall.
ProblemsFly larvae and tarnished plant bugs may cause problems.