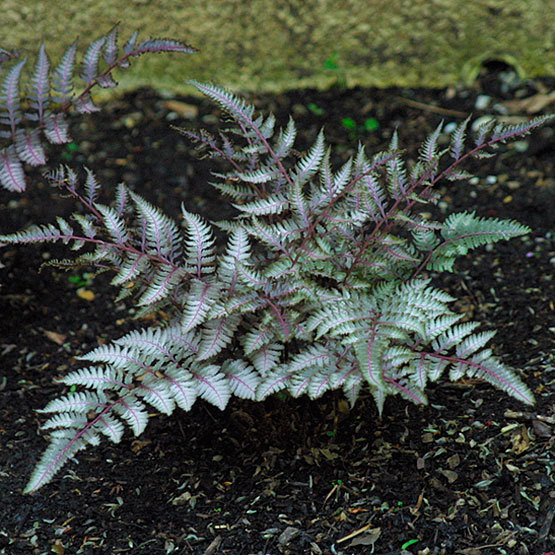 Athyrium is a genus of 180 species of deciduous, terrestrial ferns that are suitable to a wide range of garden conditions, including shady borders and woodland gardens, or for growing as houseplants or in greenhouses. They are native to moist woodland and forests in temperate and tropical regions around the globe. Fronds are generally pinnate, 3-pinnate, or pinnatifid, with 2 rows of sori.
Noteworthy CharacteristicsDeciduous ferns useful in a range of garden situations.
CareIn the garden, Athyrium need moist, fertile soil that is neutral to acidic and enriched with compost or leaf mold. In the greenhouse, grow in bright filtered light and high humidity. Water freely during growth, but sparingly in winter.
PropagationSow spores as soon as they ripen at 70°F (for tender species) or 59° to 61°F (for hardy species). Divide in spring.
ProblemsRust.