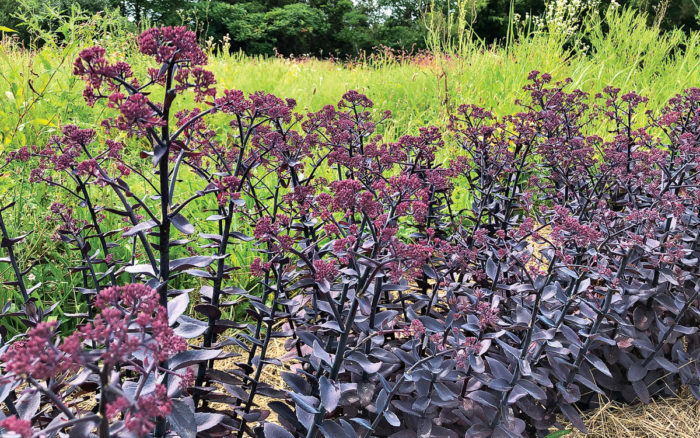 We all want the newest, jazziest plants available, but a garden is not complete without a backbone of infallible plants that provide interest whether your new investments flourish or fail.
Find some tough, multiseason stars for the Northeast below. And discover even more reliable performers in Plants to Build a Bed Around.
---
1. 'Globemaster' allium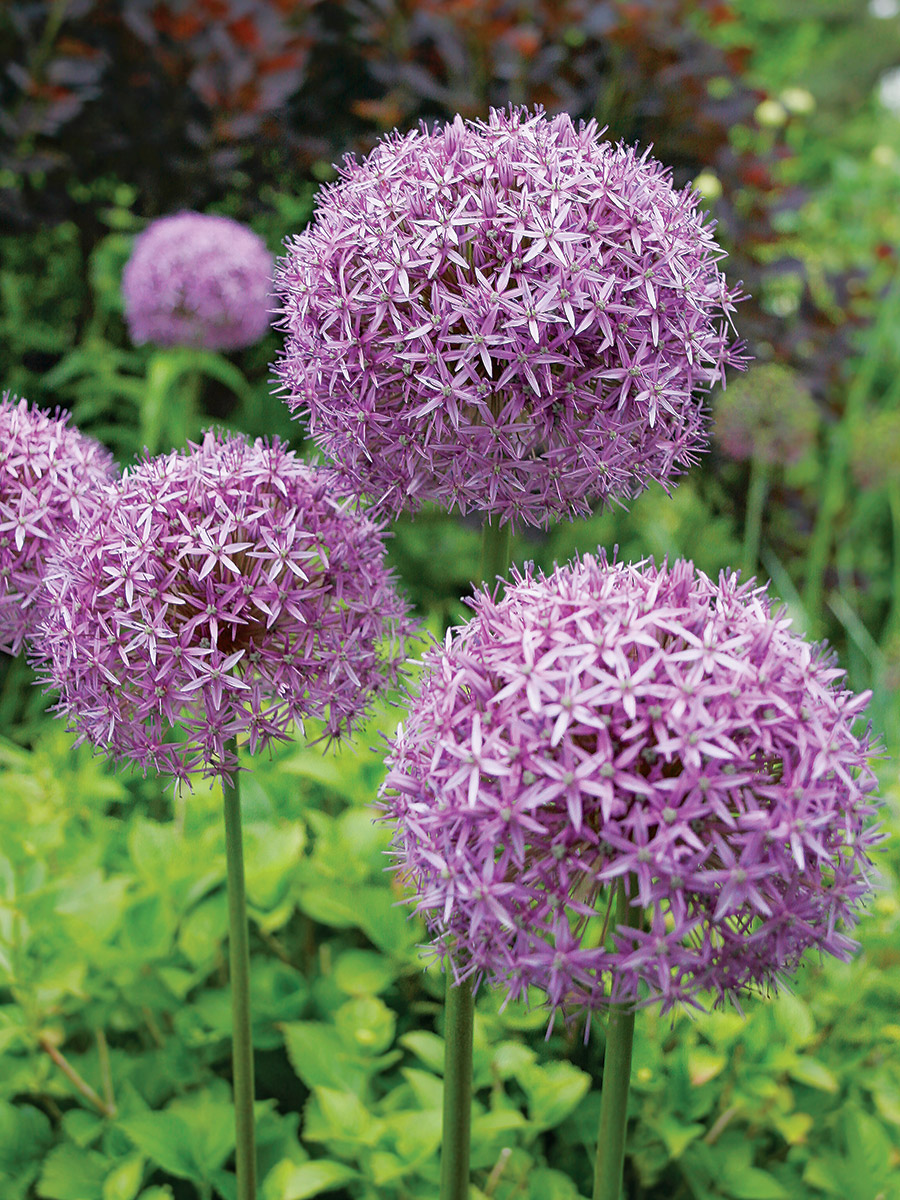 Name: Allium 'Globemaster'
Zones: 5–8
Size: 30 to 36 inches tall and 12 inches wide
Conditions: Full sun; well-drained soil
Native range: Hybrid
Planted as a bulb in fall, 'Globemaster' is perhaps the most dramatic and architectural of the spring-blooming alliums. Individual clusters of violet-purple, star-shaped florets combine to form a dense, 8-inch-diameter, spherical flower head that is held aloft on a sturdy, bare stem. It is also one of the longest-blooming alliums, putting on a show from May through June. After that, sterile seed heads dry on the stems to a tawny brown and continue to provide interest. 'Globemaster' is best planted in groups and combined with other plants such as ornamental grasses to obscure its strappy, uninteresting foliage, which will begin to yellow and wither before the bloom does. Protect it from strong winds, as the stems are susceptible to breaking.
2. 'Bill Mackenzie' clematis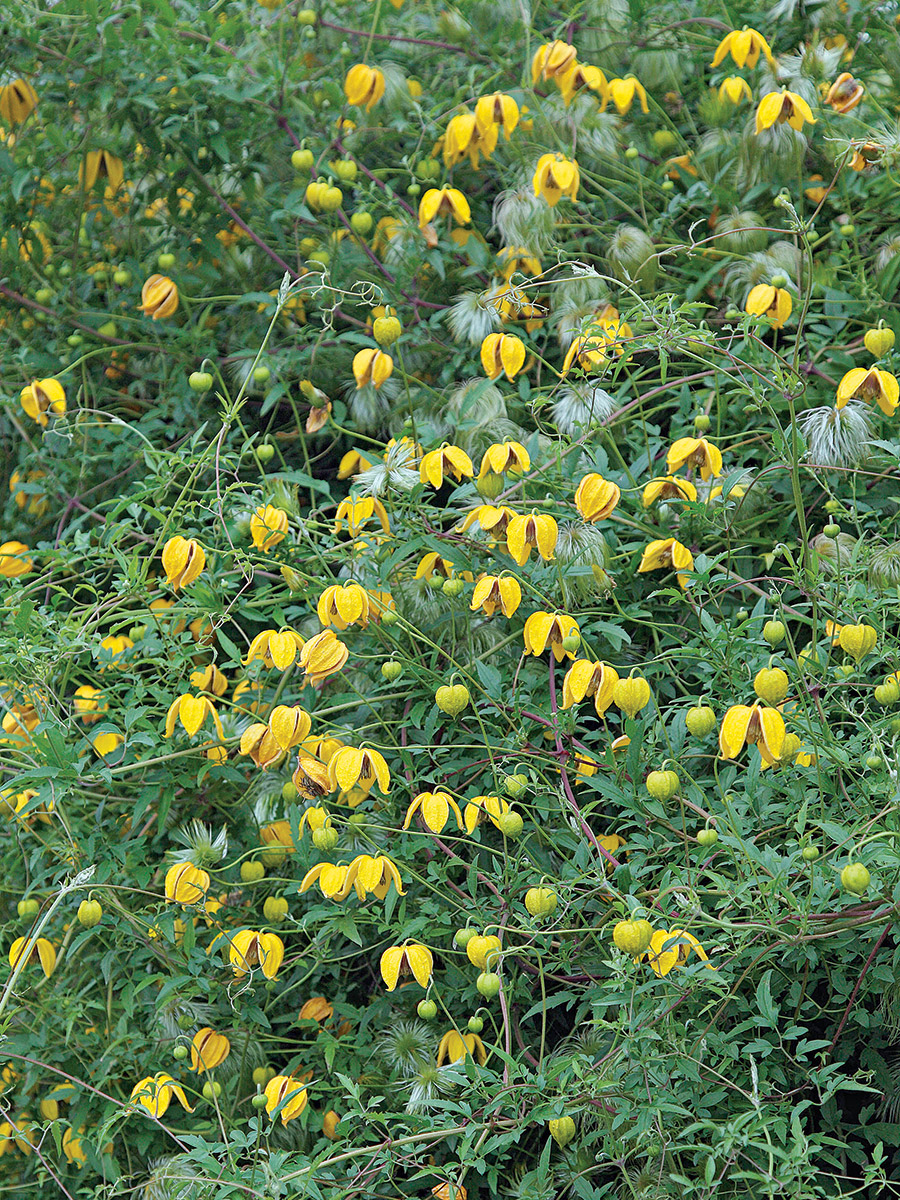 Name: Clematis 'Bill Mackenzie'
Zones: 3–8
Size: 10 to 15 feet tall and 10 to 12 feet wide
Conditions: Full sun; moist, well-drained soil
Native range: Hybrid
Clematis is a popular albeit obvious choice for vertical interest in a border. 'Bill Mackenzie' is a much-sought-after, small-flowered selection that blooms on current year's growth. A profusion of bright yellow, 2-inch flowers cover the sprawling vine from late spring through midfall. The vivid flowers point downward, giving the impression of lanterns. The blooms are followed by curious, fluffy seed heads that look like something from a Dr. Seuss book. Newly emerging flowers coexist with the silky seed heads of past flowers and elevate the visual impact of the plant. 'Bill Mackenzie' is vigorous, so give it plenty of room to grow.
3. 'Ruby' sedum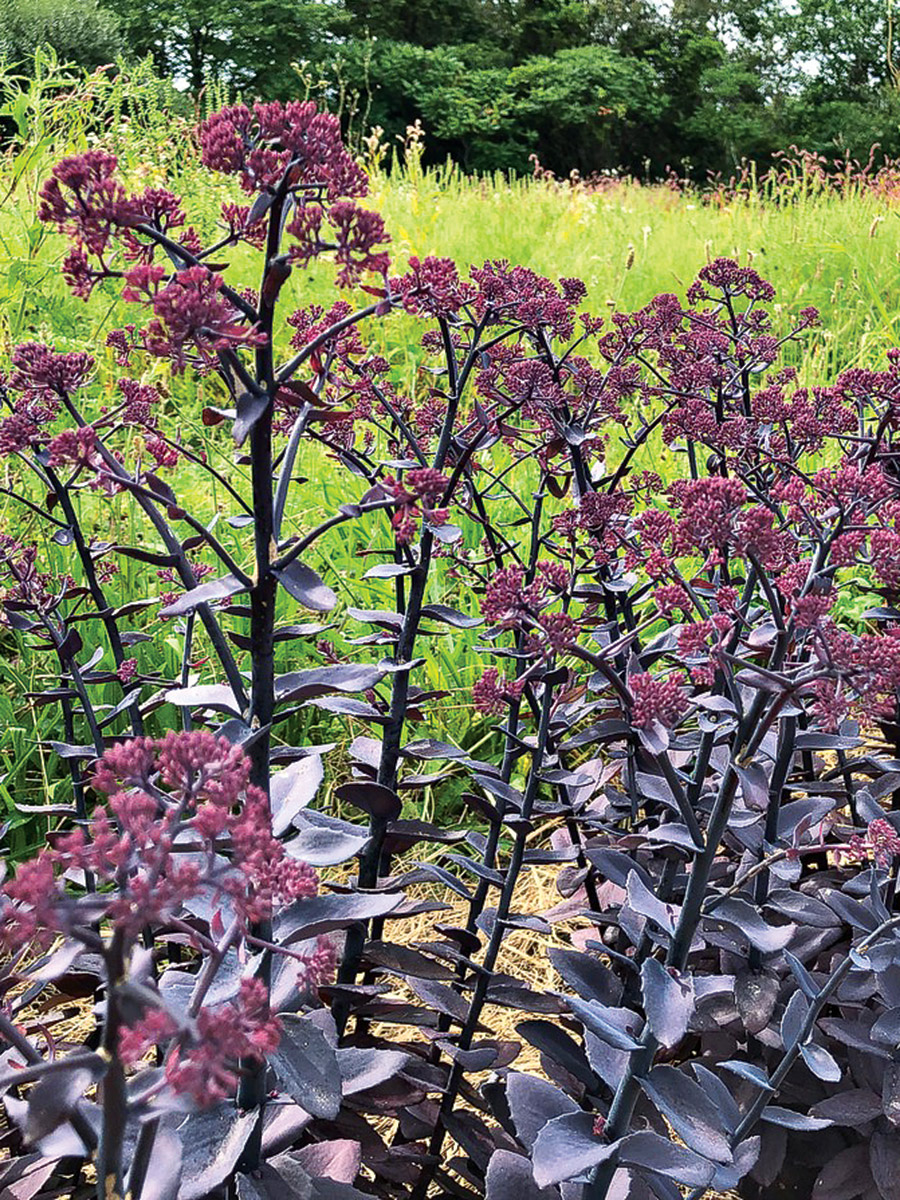 Name: Sedum 'Ruby'
Zones: 3–9
Size: 12 to 15 inches tall and 18 to 20 inches wide
Conditions: Full sun; moist, well-drained soil
Native range: Hybrid
Mojave Jewels™ is an exciting new series of midsize, dark-foliage sedums, and 'Ruby' is my favorite of the group. Boasting rich, raisin purple foliage with a velvety sheen, 'Ruby' produces oxblood red flowers in late summer. The compact, mounded plants hold their deep saturated color in spite of the intense heat and drought. With stems that remain upright without any flopping, sedums provide structural interest for many months. Their stout stems and seed heads persist well into winter, so there's no deadheading required. I combine 'Ruby' with purple love grass (Eragrostis spectabilis, Zones 5–9) in my own garden to great effect.
4. 'Hella Glashoff' yarrow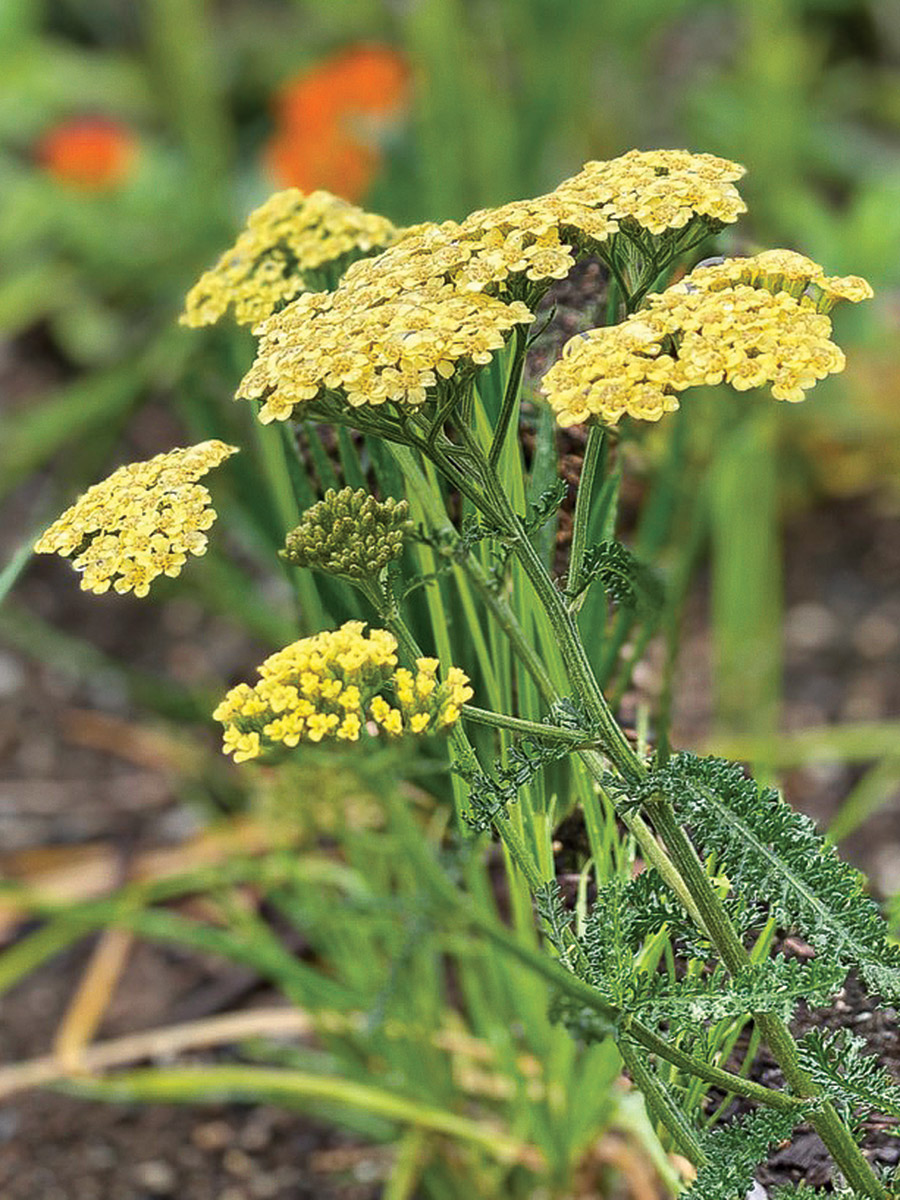 Name: Achillea 'Hella Glashoff'
Zones: 4–9
Size: 24 inches tall and 15 inches wide
Conditions: Full sun; well-drained, lean soil
Native range: Hybrid
Little-known in the United States, 'Hella Glashoff' yarrow is an RHS Award of Garden Merit winner. This dwarf perennial is fast-growing yet neat and well behaved. Large, flattened flowers appear in late spring and hover above sage green, fernlike foliage. The soft, butter yellow blooms fade to cream as they age, and they complement a range of flowers and grasses. Stop deadheading the flowers in late summer, as the seed heads will persist and provide winter interest. Yarrows in general are frequented by pollinators and avoided by deer and rabbits. I like to incorporate 'Hella Glashoff' as a seasonal star in low, grassy, matrix-style plantings.
---
Adam Woodruff is a landscape designer in Marblehead, Massachusetts.
View Comments