Design
6 Seed-Starting Myths
Avoid the common mistakes that will harm the quality and quantity of your seedlings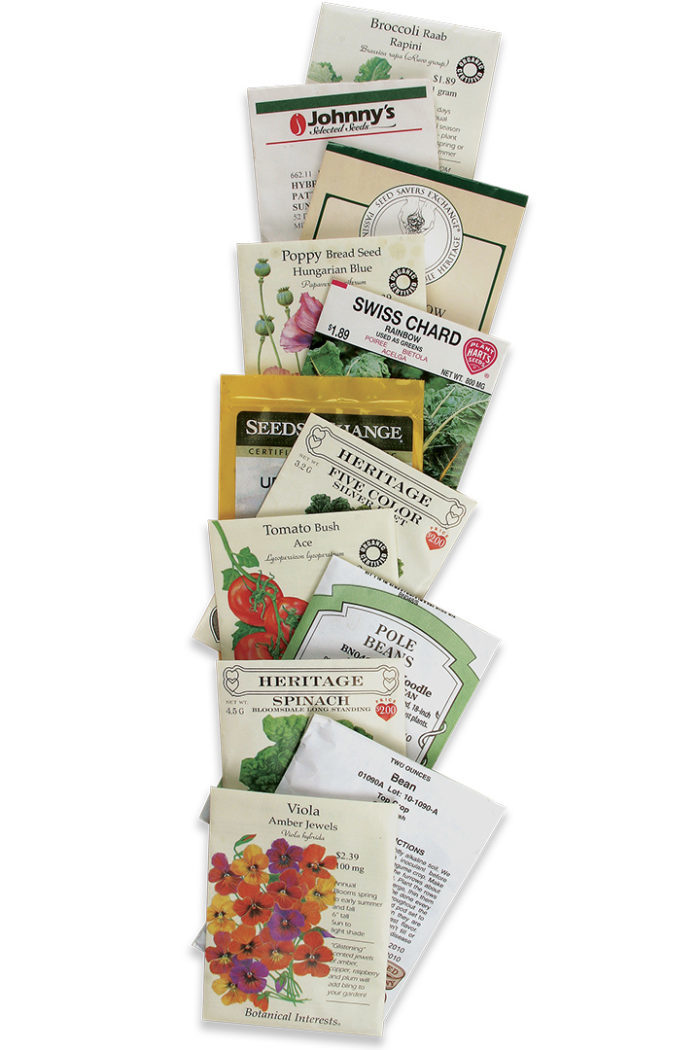 Growing plants from seed is one of the few practices that people of all gardening abilities do annually. But whether you are a newbie or someone who has been starting your own seeds for decades, chances are you are unwittingly doing something you shouldn't. Many seed-germination practices have been passed down from gardener to gardener over time, but most of us don't stop to question whether these practices are grounded in sound science or are simply hearsay. The following are myths that many people have bought into, along with the facts that will help you have your best seed-starting year ever—a year that will be filled with healthy plants and robust harvests.
1. MYTH: Squash seeds should always be direct-sown in the garden because their roots are sensitive to transplanting.

FACT: Squashes have more resilient roots than they are given credit for. Sowing indoors and then transplanting a four- to six-week-old seedling outside can prevent pest problems. Mature seedlings are more likely than immature seedlings to survive an attack from squash vine borers, and sometimes delaying your planting by just two weeks will avoid the emergence of the borer larvae altogether. Sowing seeds inside allows gardeners in cool climates to cheat the spring season, and it leads to an earlier squash harvest, as well.
2. MYTH: A "light" container mix (one with a high percentage of peat moss) is the same as seed-starting soil.

FACT: Container mixes usually have a slow-release fertilizer, which can be harmful to seeds, and the ingredients are not as finely ground, which will increase the chances of seeds rotting. For the best germination success, use only special seed-starting soil.
3. MYTH: Morning-glory seeds won't germinate unless they are scored.

FACT: Scratching the seed coat of morning glory (Ipomoea tricolor and cvs., annual), poppy (Papaver spp. and cvs., USDA Hardiness Zones 2–9), and angels' trumpets (Brugmansia suaveolens, Zone 11) will slightly improve the germination rate of these seeds. But they will generally sprout without going through all the trouble.
4. MYTH: You should never sow seeds inside earlier than the seed packet recommends.

FACT: You should start your seeds at least one week earlier than the recommended packet directions because the directions often don't take into account a week's worth of hardening off (bringing seedlings outside during the day and back inside at night).
5. MYTH: You need to smoke-treat seeds that come from tropical locations.

FACT: Only a select few seeds, like those of protea (Protea spp. and cvs., Zones 9–11), leucadendron (Leucadendron spp. and cvs., Zones 10–11), and some types of cacti, need this special treatment. To germinate, these seeds (native to areas where wildfires are common) will need to be submerged in a bowl of water with a smoke disc (a piece of special paper treated with smoke-saturated water). Other seeds from plants native to fire-prone areas will still germinate without a smoke treatment, but they may need to be scored.
6. MYTH: Pelletized seed is more expensive, so it's only worth buying if you own a large-scale commercial greenhouse.

FACT: Some seeds, like those of petunia, are extremely small, so it's worth spending the extra money to order them in a pelletized form. The biodegradable coating that surrounds a single seed makes it bigger and easier to sow at the proper spacing.
---
Danielle Sherry is the senior editor, who has been starting plants from seed for more than 20 years.
Photos: Danielle Sherry; Brittany Leandra; Scott Phillips; Johnny's Selected Seeds; Lee Avison/www.gapphotos.com; Neil Overy/www.gapphotos.com; Howard Rice/www.gapphotos.com; Kerry Ann Moore
View Comments