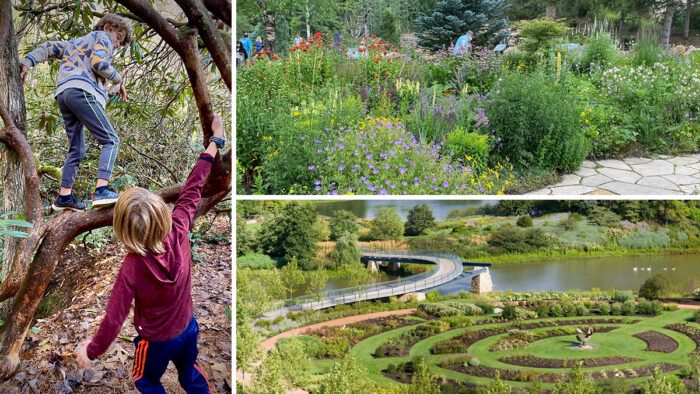 Whether you're going for inspiration, education, or simply to have fun with family and friends, public gardens are must-see destinations for plant-loving tourists and locals alike.
These plant palaces range greatly in size and style, often while representing the unique culture, geographical features, and flora of their area. In this way, public gardens are like living museums where all the items on display grow, transform, and sway in the breeze. If you're visiting somewhere new, this is a great way to learn more about the state and region.
However, you don't need to be somewhere unfamiliar to learn something from a public garden visit. These gardens hire and work with local gardening experts and are filled with plants that thrive in that region. If you need ideas for better displays or are looking for more plants to add to your wish list, visiting a garden in your area is a great way to get inspiration and make your home garden even better.
There are far too many fabulous public gardens in the United States to name them all, but we do have several contributors and regional reporters who have written about public gardens, whether they work there or simply went for a visit. Some detailed their experiences at large, well-renowned institutions, while others gave attention to smaller, hidden gems. Learn more about these gardens and why they're worth visiting in the articles below. And if you've visited a public garden recently, we'd love to hear about your experience. Send photos and information to [email protected].
Some notable public gardens not mentioned below
---