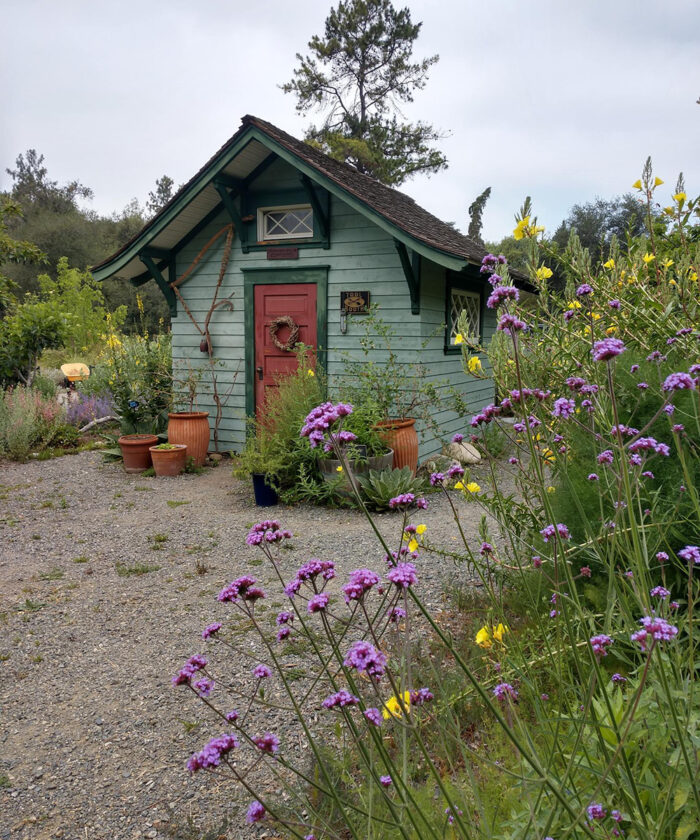 Within the Huntington Library, Art Museum, and Botanical Gardens in San Marino, California, where I work, there lies a secret, lesser-known garden. The James P. Folsom Experimental Ranch, named for the beloved, newly retired director, is a regenerative gardening wonder.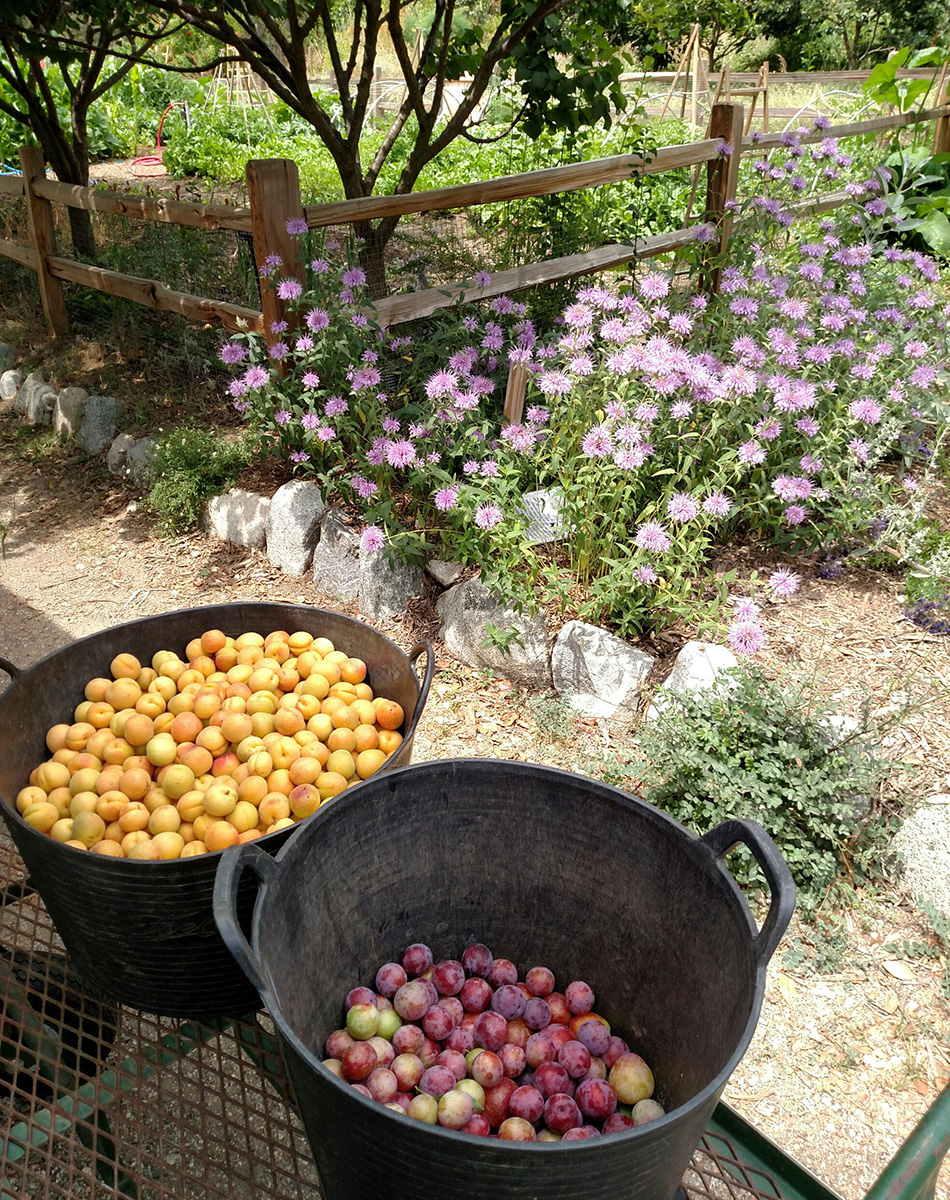 All the edible gardening SoCal has to offer
This garden was designed with the intention of exploring the edible possibilities here in Southern California. With a mixed fruit tree orchard, a traditional vegetable row garden, and additional fruit trees laced throughout the landscape, this garden does just that. Exploration, experimentation, and education are the goals of this space.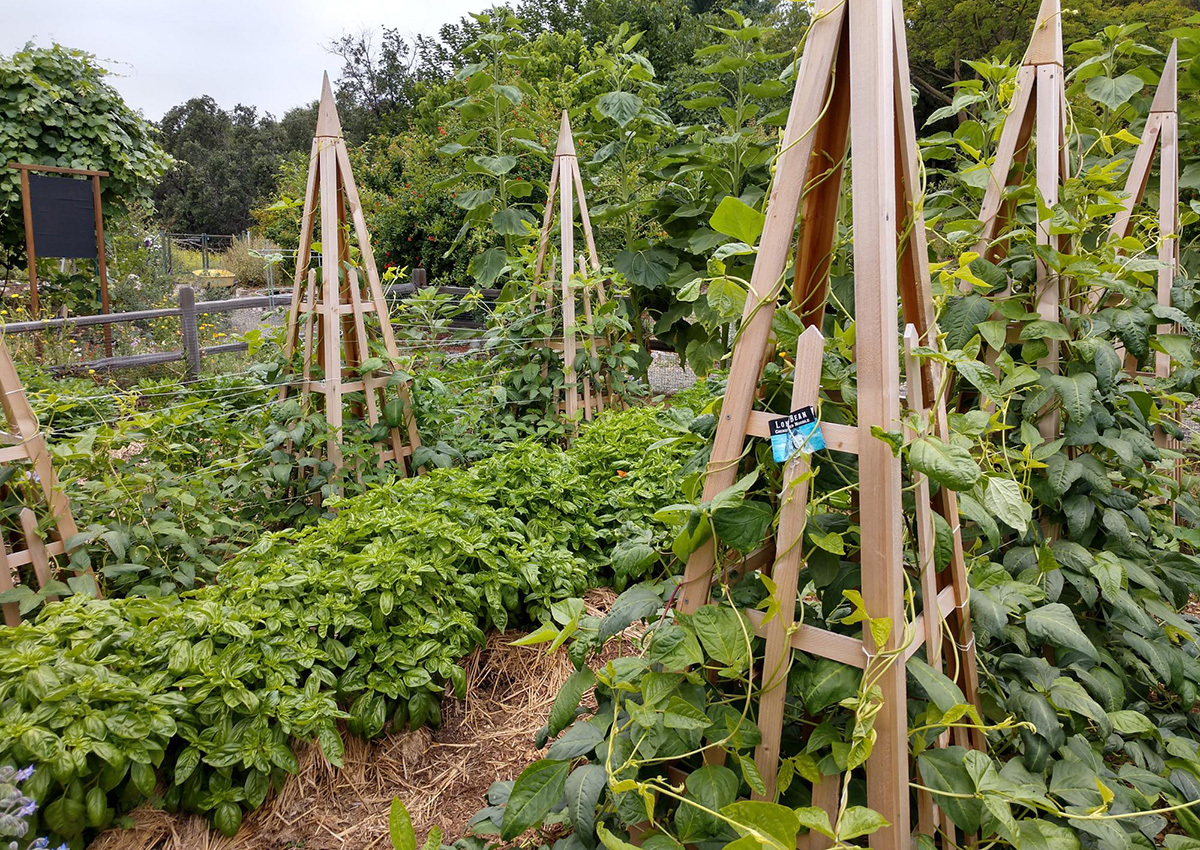 A visitor- and pollinator-friendly design
With only 1½ acres, this garden packs a punch with dense plantings, curvilinear paths, and multiple gathering spots. In addition to the edible plants, the garden is enveloped by pollinator-attracting California and Mediterranean natives. The integration of these plants encourages water-wise ecological education for visitors.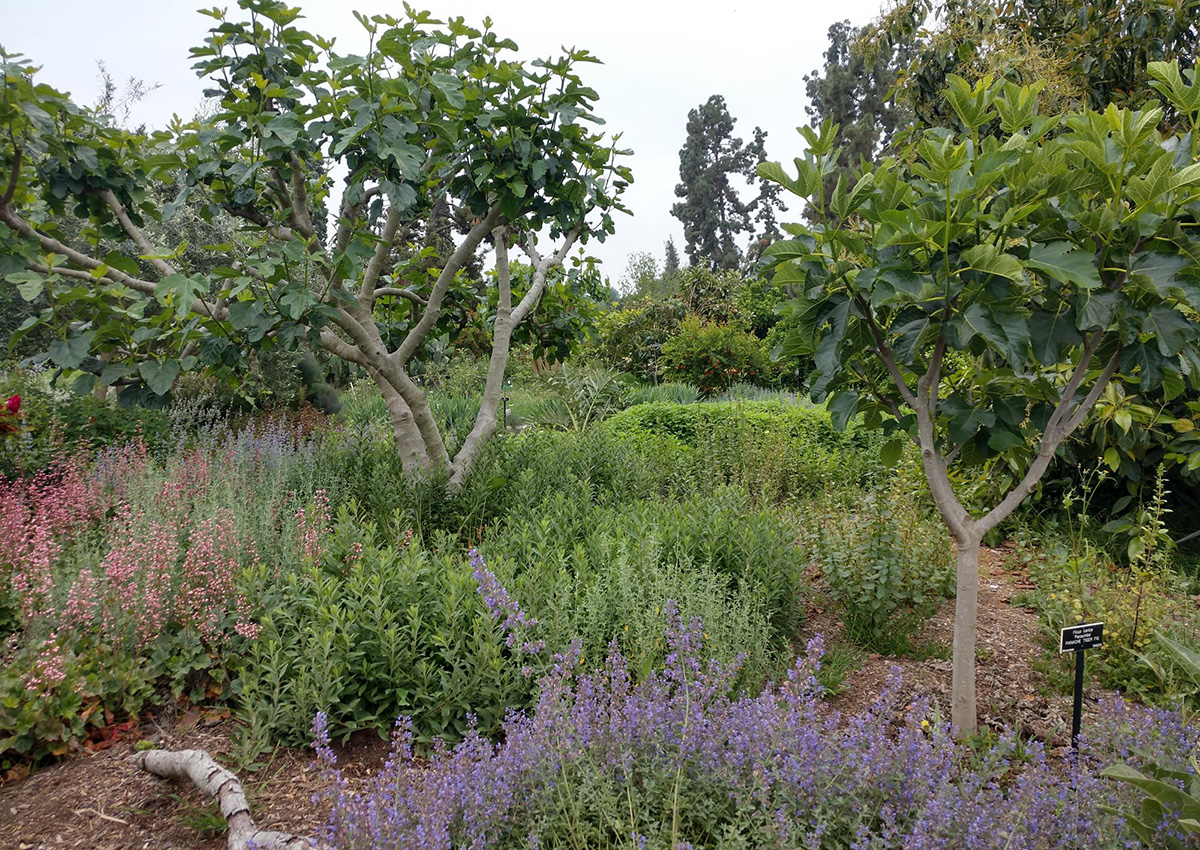 Seeds attract animals
The wildlife is robust at the Ranch Garden. This is due not only to the diversity of plantings but also to the way maintenance is handled. Flower seeds are allowed to set, wildflowers are sown, and a wilder look is encouraged. This garden is not formal, and nature feels at home here.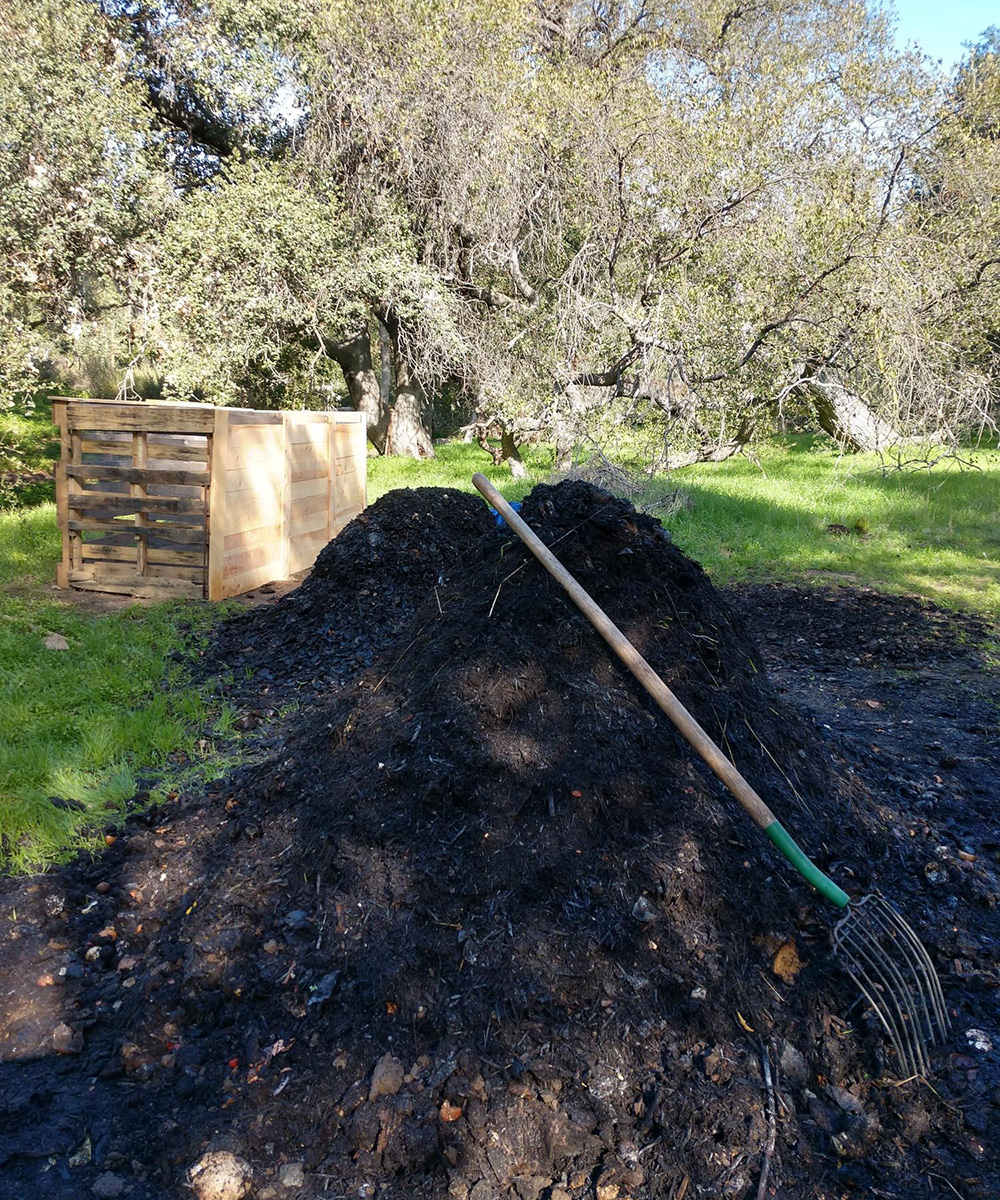 A healthy garden starts with healthy soil
As gardeners, we understand that a successful garden starts with healthy soil. The most impactful gardening activities at the Ranch Garden center around taking care of the soil. Gardeners apply mulch and monitor the density of plantings to ensure that the soil is covered and protected. Walking in beds is discouraged to reduce compaction, and composting efforts are prioritized. Composting returns the garden's bounty to the soil for an enclosed, regenerative approach.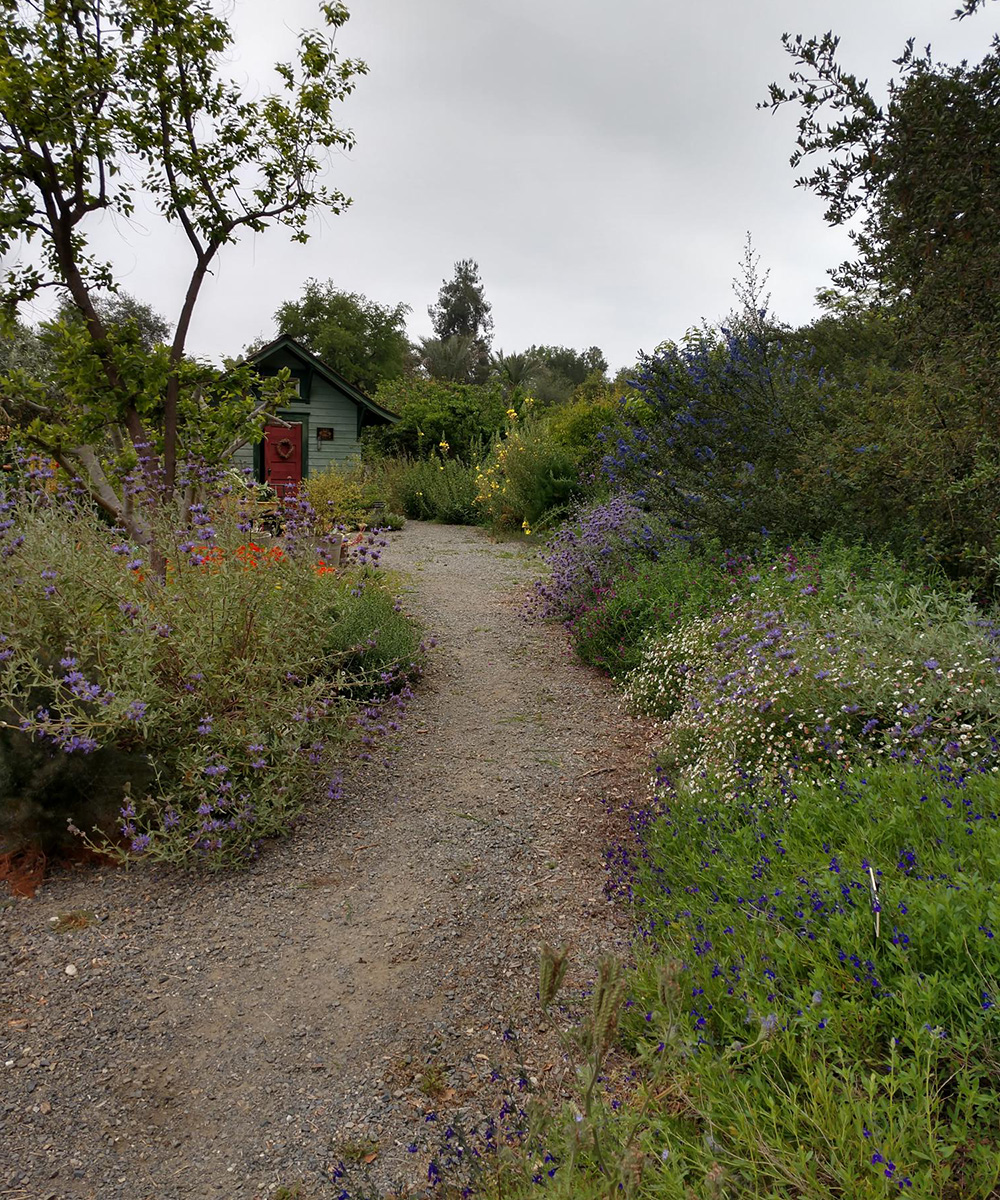 Accessible hardscaping
This garden, established in 2009, feels mature at only 12 years old. That is an inspiring feat considering this space was once used as a parking site. Visitors can leave feeling empowered, as everything done to this garden is doable at home. The gravel pathways, rock edging, and recycled-concrete raised beds were all used with the intention of making this garden feel like an accessible Southern California backyard.
Reflecting on design and technique
My biggest takeaways from visiting this garden are that (1) wildlife love diversity, so don't be afraid to mix it up; (2) native plantings are beautiful and can anchor a shifting edible landscape; and (3) adding organic material to the soil boosts garden health. For more on the regenerative gardening practices discussed here, check out Regenerative Gardening Practices in Southern California.
—Cara Hanstein is a head gardener at the Huntington Library, Art Museum, and Botanical Gardens in San Marino, California.