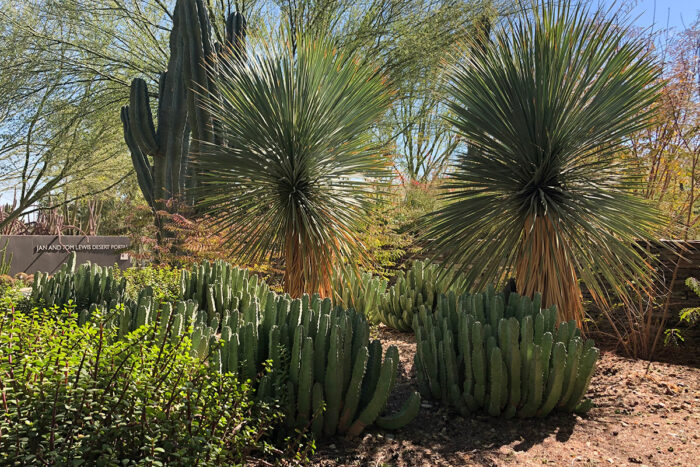 If there's one thing we love doing, it's exploring new gardens. While in Phoenix, we took the opportunity to pop into the famous Desert Botanical Garden for a bit of a reprieve from reality, if even for a couple of hours. We had heard amazing things about this garden, but seeing really is believing.
Once you walk in, you are quickly transported to a desert oasis. It was clear that this garden is not trying to be something it is not. The entry was filled with native cacti and succulents galore. The designers had taken care not only to showcase native plants and trees but to design with them thematically by repeating several key plants. The landscaping was well thought out and architecturally appealing. Beautiful stone was used to create hundreds upon hundreds of raised planters throughout the garden, allowing the plants to be properly showcased and admired.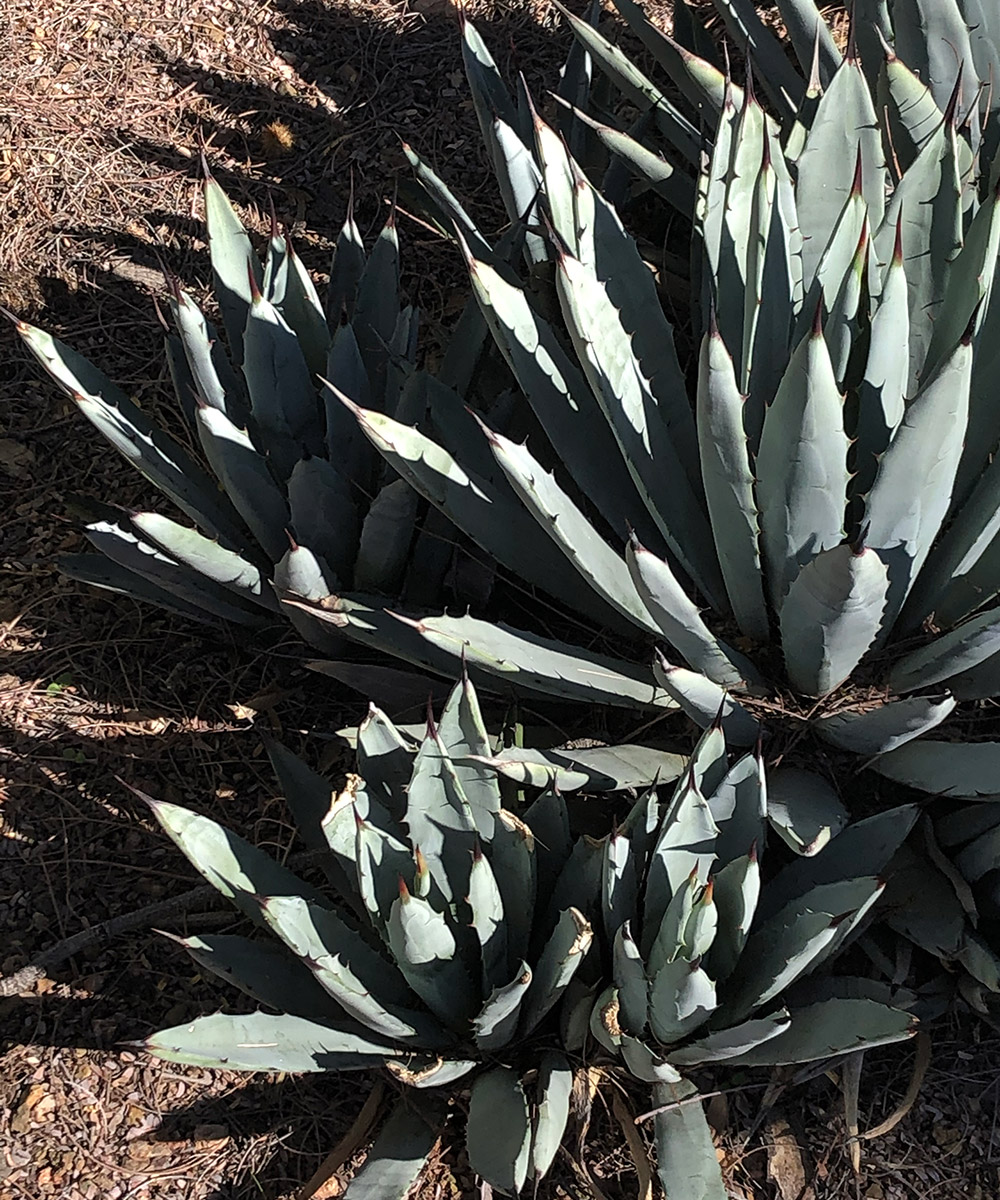 The Water Thrifty Gardens show off water-wise plants and techniques
We first wandered to the Water Thrifty Gardens, which showcase how to create gardens in the desert while dealing with the lack of available water in our region. They also show rainwater capture and explain how useful that technique can be for both gardens and the natural landscape. The Water Thrifty Gardens were full of black-spined agave (Agave macroacantha, Zones 9–11), clavellina cholla (Cylindropuntia alcahes var. alcahes, Zones 9–11), and candelilla (Euphorbia antisyphilitica, Zones 8–11). These are all beautiful desert dwellers that bring various degrees of color, depth, and drama to a water-wise garden.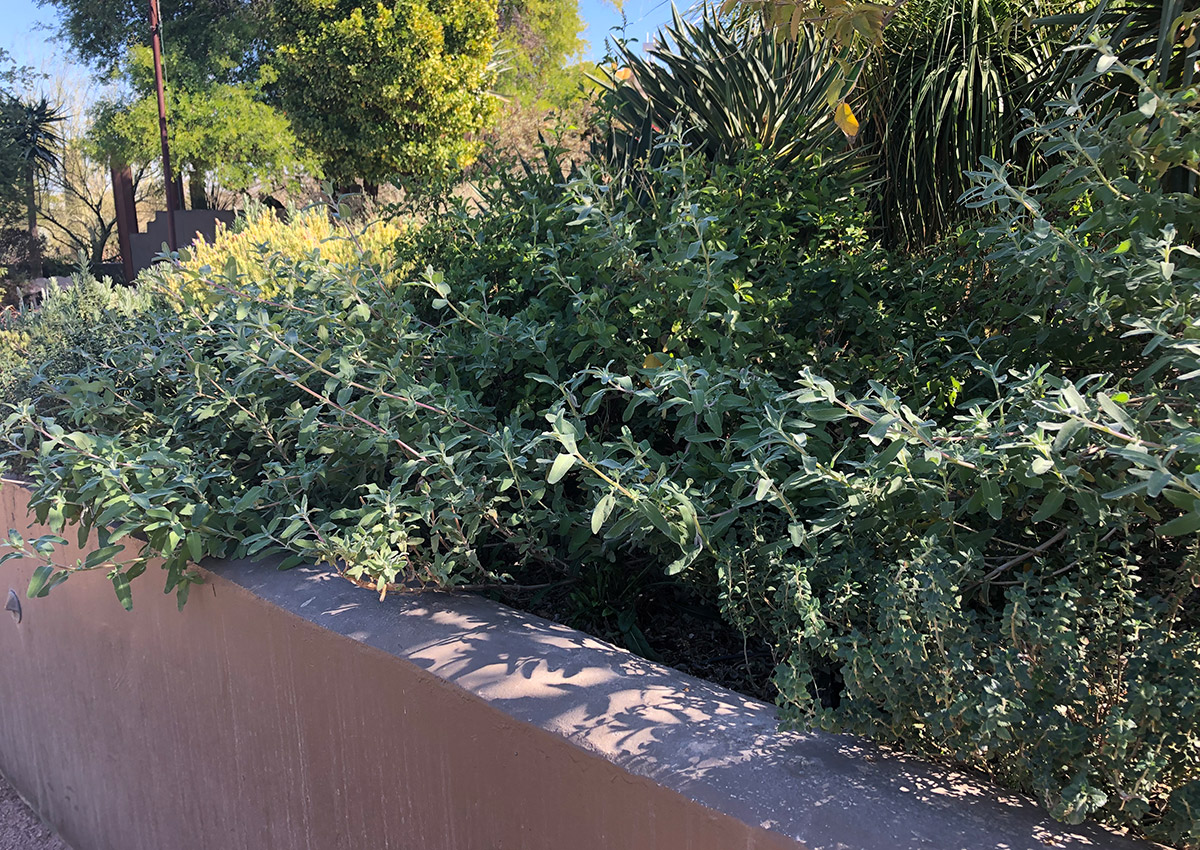 For fantastic fragrance, visit the Sensory Garden
The next area we approached was the Sensory Garden. The Sensory Garden was filled with aromatic herbs and blooming flowers. From conehead thyme (Thymus capitatus, Zones 7–10) and lavender (Lavendula spp. and cvs., Zones 4–10) to purple sage (Salvia leucophylla, Zones 8–11) and creeping rosemary (Saliva rosmarinus 'Prostratus', Zones 8–10), everything was thriving and smelled amazing!
A towering forest of cardons puts on an impressive display
The path led us to a garden of cardons (Pachycereus pringlei, Zones 9–11). If you have never seen a cardon, picture a saguaro (Carnegiea gigantea, Zones 8–11) stemming out from a singular base to create mammoth, upright, multi-armed cacti. Typically called Mexican giant cardon or elephant cactus, these northwestern Mexico natives are a sight to behold! As you walk the pathway, you're surrounded by several towering cardons. We learned that when the gardens were founded, these cacti were only 5 feet tall. Now they are easily over 20 feet tall.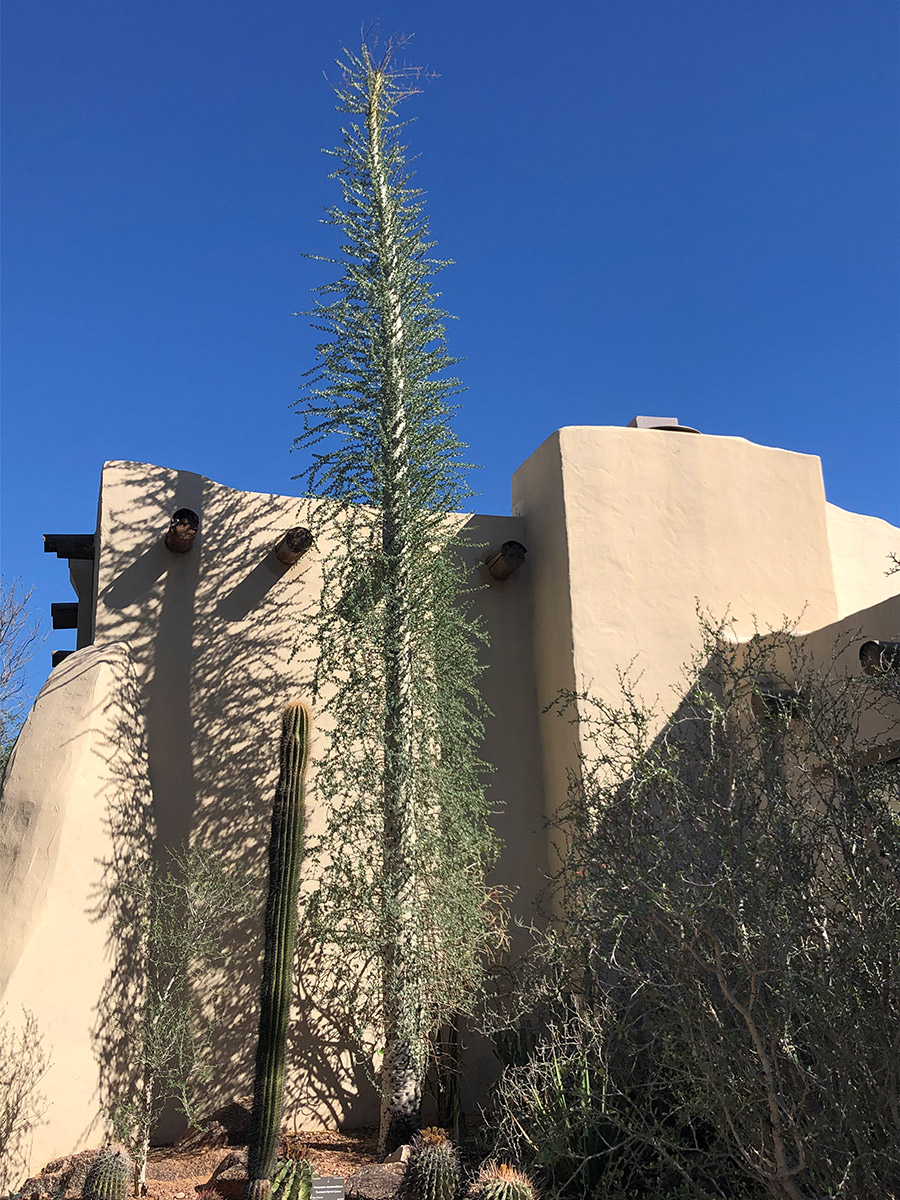 Twisting, massive boojum trees look like something out of a Dr. Seuss book
Alongside the cardons are another uncommon sight. The boojum tree (Fouquieria columnaris, Zones 9–11) is unlike any other. As part of the ocotillo family, it is quite unique. The white, round, tapering trunk is covered in thin, leafy stems that shoot straight out. Boojums can grow 70 feet tall and beyond in some instances. As they lose water and moisture due to drought or seasonal changes, the branches or stems often bend and twist. They are truly some of the most unusual trees we have ever seen, which makes us love them that much more.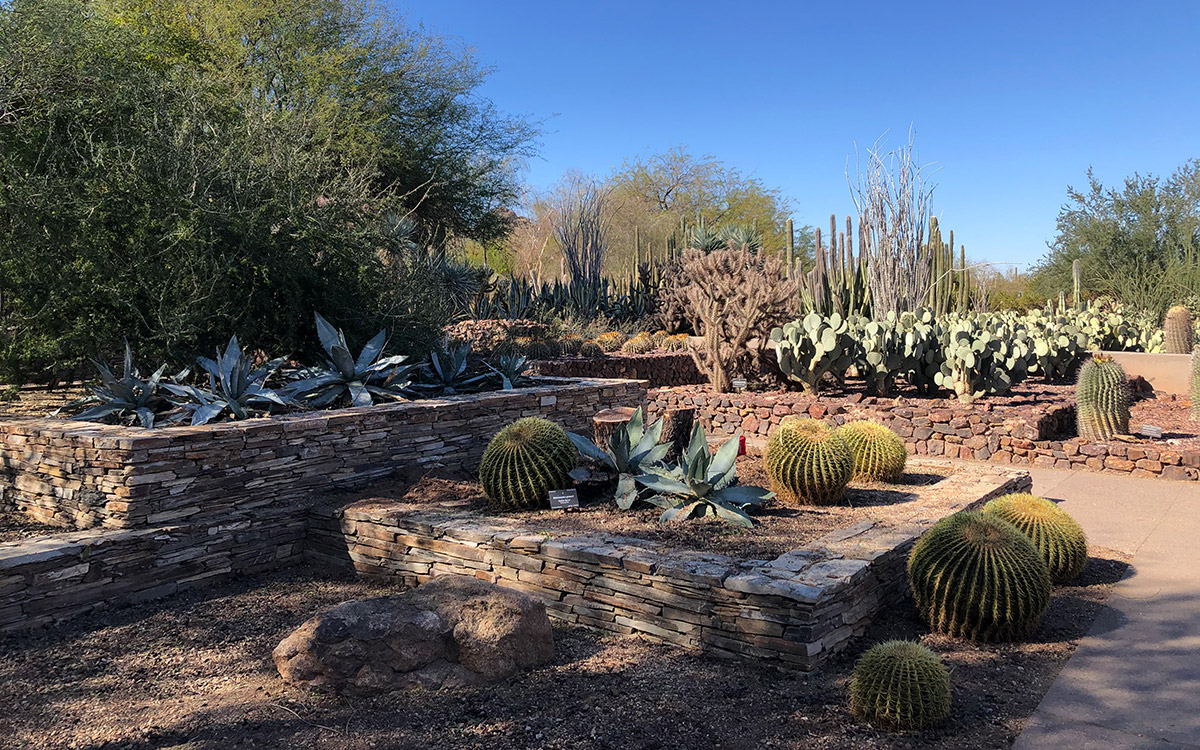 A repetitive, cohesive design creates a formal atmosphere and ties the gardens together
Finally, as we had to drag ourselves toward the exit, we took some time to admire the overall design of the gardens. The Desert Botanical Garden has a very repetitive and modern design to its beds. When using multiples of a single plant, you can create a drop-dead gorgeous design without overthinking it. A sea of golden barrel cacti (Echinocactus grusonii, Zones 9–12) growing amid a backdrop of agaves (Agave spp. and cvs., Zones 9–11) and prickly pears (Opuntia spp. and cvs., Zones 4–9) looks so simple yet so powerful. As you walk from garden to garden you will see similar plants used to create a cohesive feeling throughout the grounds. Elephant's bush (Portulacaria afra, Zones 9–11), Zulu giant (Stapelia gigantea, Zones 9–11), and Moroccan mound (Euphorbia resinifera, Zones 9–11) are just a few that make appearances all over the different gardens. The designers figured out ways to use desert-friendly cacti and plants time and time again without any of this feeling overdone or un-engaging.
We had such a beautiful visit to the Desert Botanical Garden. If you are in the Phoenix area, we highly recommend dedicating several hours to strolling through it. You will absolutely not be disappointed; if anything, your head will be full of new ideas and inspiration for your own garden.
—Sheila Schultz and Laurel Startzel are a mother-daughter duo who founded Denver Dirty Girls Container Gardening while living in Denver and have continued their business since moving to Tucson, Arizona.