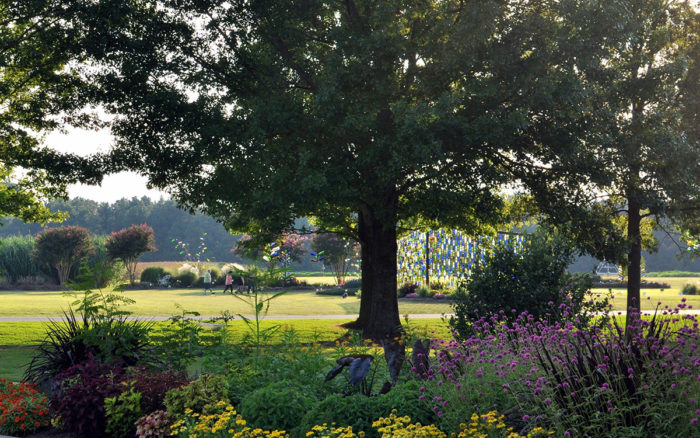 Every state in the South is unique. And each Southern state experiences different growing conditions as you move from one end of the state to the other. Tennessee is a great example of this, as 440 miles separate the east and west sides of the state. This can cause some confusion to new gardeners as they try and get educated on what plants thrive specifically where they live. Public gardens can be a wonderful place to see what plants thrive in your region.
The University of Tennessee is home to the State Botanical Gardens of Tennessee and has three public sites that welcome visitors year-round. These three sites are located in Knoxville, Crossville, and Jackson, and each grows and trials plants to demonstrate to homeowners what thrives in that region of the state. The Jackson site in west Tennessee is overseen by horticulturalist Jason Reeves. Jason has been cultivating the gardens at that site for nearly 20 years. He has also written for Fine Gardening. Recently I sat down with Jason to talk all things gardening in the South and about the garden he curates.
Getting to know Jason
---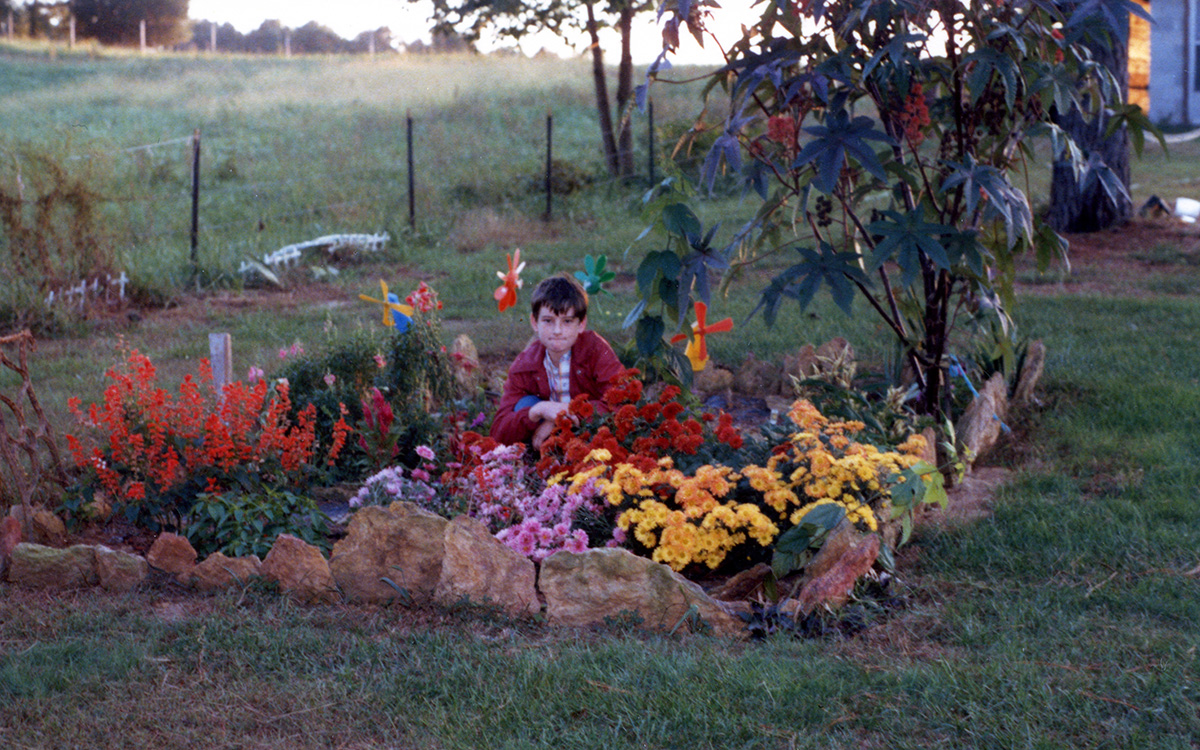 Andy: How did you get interested in gardening and horticulture?
Jason: Growing up on a farm was where my interest really started. Long before I was old enough to drive, I would walk across the field to an elderly neighbor and help her in her yard. She would share divisions from some of her plants with me. My mother always grew rows of flowers in our home vegetable garden. That is where I got to know zinnias (Zinnnia elegans, annual), cockscomb (Celosia spp. and cvs., annual), strawflowers (Xerochrysum bracteatum, Zones 8–10), and globe amaranth (Gomphrena golbosa, annual) for the first time. My grandmother and mother both encouraged me to grow and take a giant cockscomb to the county fair. I won ribbons at the fair as a young man, and I remember the fun of other gardeners asking me to pass on seed from my winning stems.
Andy: What do you like to do in your free time?
Jason: Gardening, of course! As well as cooking, collecting farm- and garden-related antiques, and traveling. I live on three acres, but I garden intensely on one of those. My garden is a big mix of everything. The perennials and woody plants form the bones, and I fill them in with a lot of annuals each summer for a riot of color. Annually I fill fifty pulse pots with tropicals and annuals as well. They bring me so much joy. I love color! I have a weekend business where I do landscape design and general garden consulting. Helping others achieve their garden goals is very rewarding to me. I also enjoy traveling to see other gardens. I lead domestic and international garden tours—but, of course, not in 2020!
Southern public gardens
---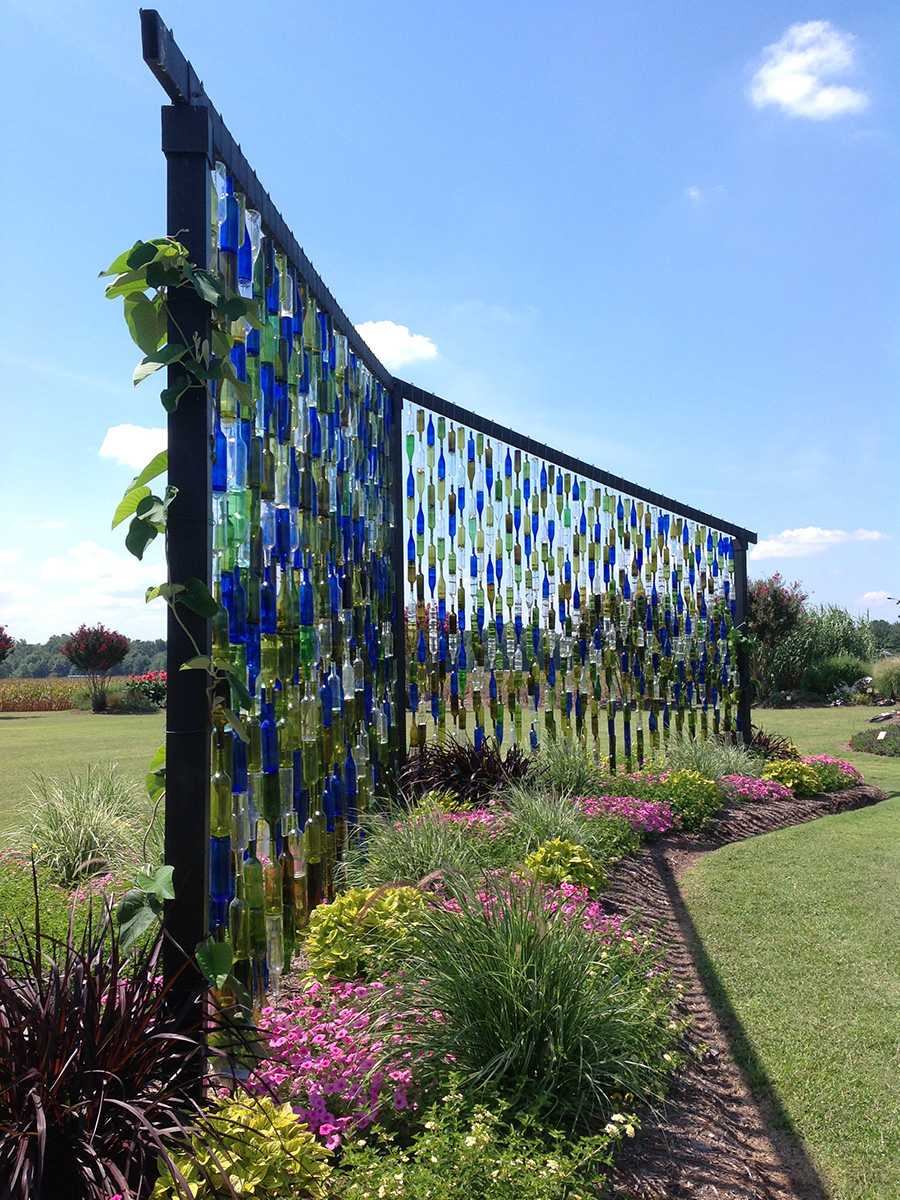 Andy: What are a few things you want people to know about UT Garden's Jackson location?
Jason: We are the only public garden between Memphis and Nashville, and we do a lot of fun things with repurposing and recycling. Our current centerpiece display is a giant bottle wall that is 44 feet long and 12 feet tall and includes 1,000 glass wine bottles suspended on stainless steel cables. We display all kinds of plants, including annuals, perennials, trees, and shrubs. Additionally, we showcase the winners from the All-America Selections program. When I get interested in a plant, I try and collect as many different cultivars as possible. For example, we have a display with over 45 cultivars of panicle hydrangea (Hydrangea paniculata, Zones 4–8) and 26 of the newer rose of Sharon (Hibiscus syriacus, Zones 5–9). We also have a great conifer collection, and we are an American Conifer Society reference garden.
Andy: What's another public garden in the South that people should visit?
Jason: People should visit Garvan Woodland Gardens in Hot Springs, Arkansas. I was blown away by this hidden gem of a garden when I visited a few years ago. They really have great gardens, architectural features, and are located in a truly beautiful setting.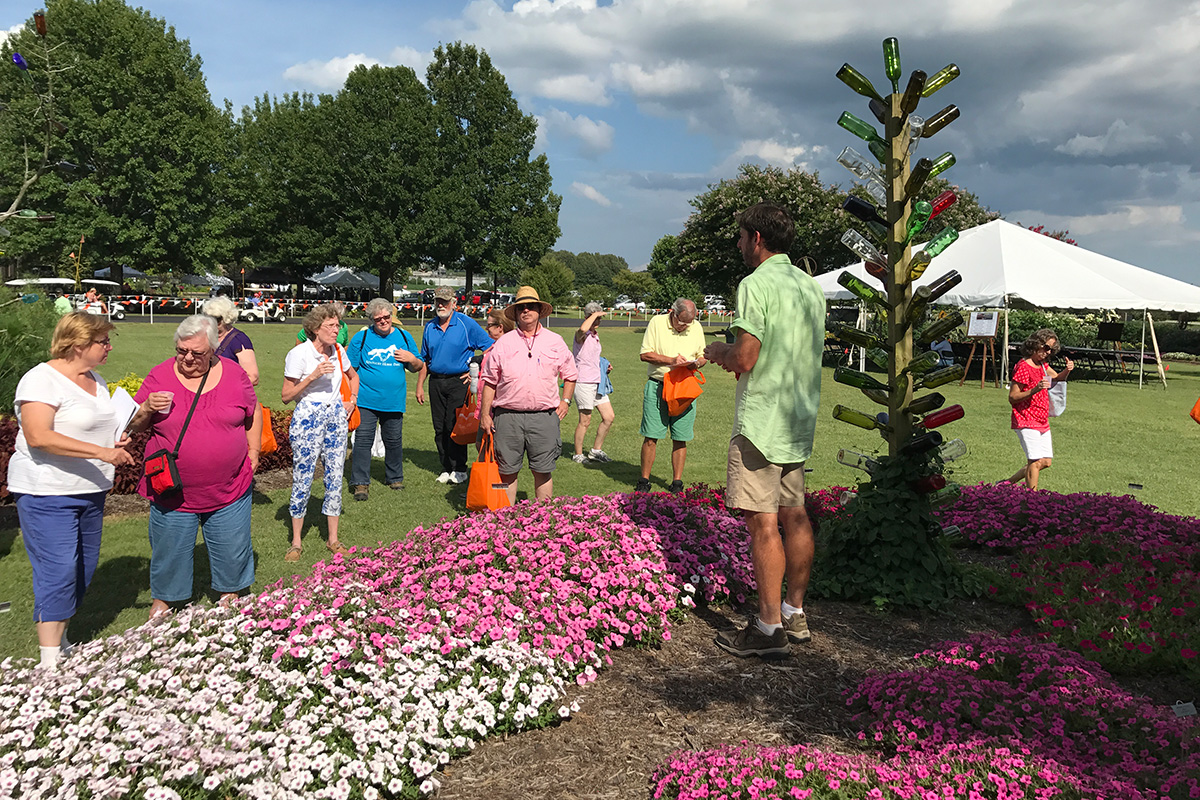 Andy: Most public gardens are big places. What advice do you have for home gardeners who go to public gardens to find inspiration for their own home gardens?
Jason: I think it starts by saying that gardens should be visited numerous times during the year, including in winter. Seasonality is so important, and understanding how things change across seasons helps you get a better understanding of plants. Often when people visit a public garden, they focus on what looks spectacular in the moment. Visit a local public garden, focus on an area of that garden, and start thinking about what it would take to recreate a similar space in your own garden. You may take note of just one specific planting bed and incorporate those plants into your home garden.
The best and worst plants for the South
---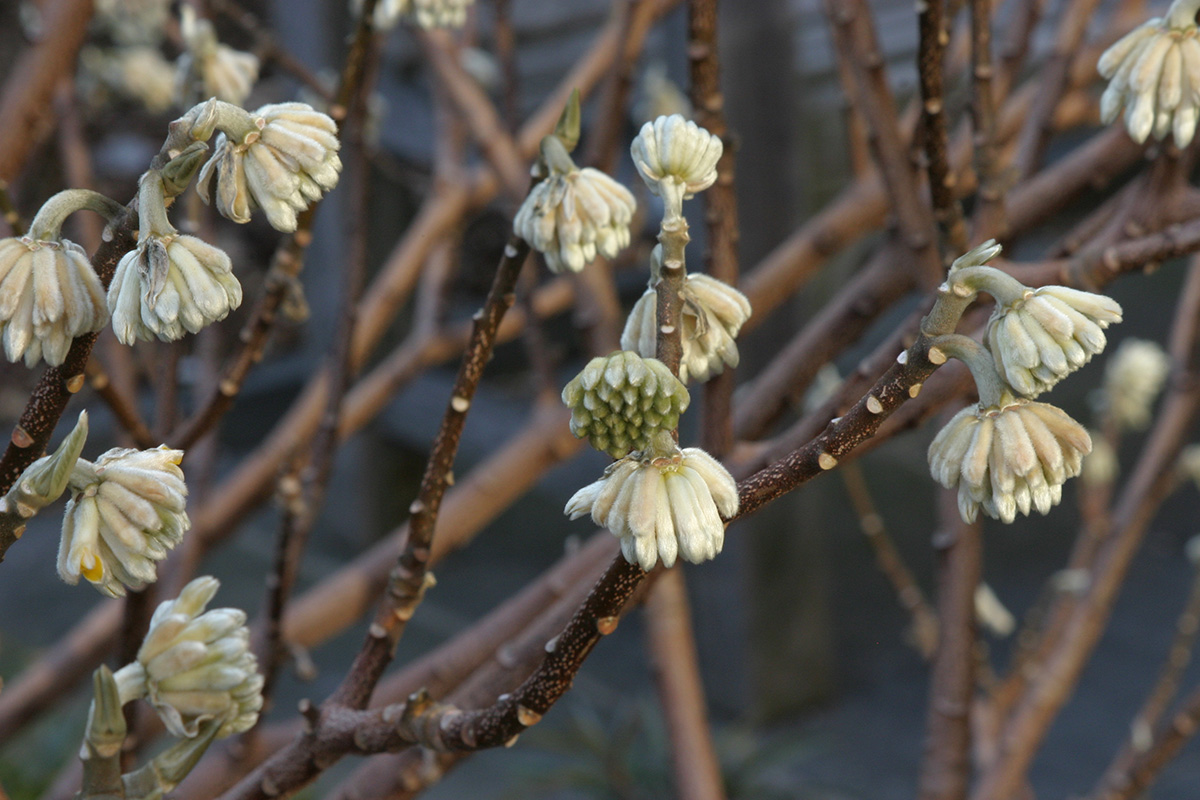 Andy: What's a plant that Southern gardeners shouldn't go without in their gardens?
Jason: Paperbush (Edgeworthia chrysantha, Zones 7–10) would be very high on my list. It really is not as common as it should be. It truly has year-round appeal. Even the leaf scars are beautiful in the space of time between fall leaf drop and spring bloom. Its yellow-and-white blooms come just at the right time in very early spring and have a delightful fragrance reminiscent of gardenia with a bit of spice. The flowers are soon followed by large blue-green leaves with silver undertones that dance in the wind.
Andy: What's a common Southern garden plant that is overused, and what's an alternative to that plant?
Jason: Boxwood (Buxus spp. and cvs., Zones 4–9) can be seen all over Southern gardens. I have seen the damage the fungal disease boxwood blight can do to gardens with lots of boxwood, particularly in Europe. Although boxwood blight has not ravaged us in the South as of yet, we need to hedge our bets and diversify. 'Globosa Nana' dwarf Japanese cedar (Cryptomeria japonica 'Globosa Nana', Zones 5–9) is a great alternative for a location where you might have put a large standard boxwood. It naturally grows in a round shape, and its soft, medium green foliage also makes an exquisite Christmas or winter wreath.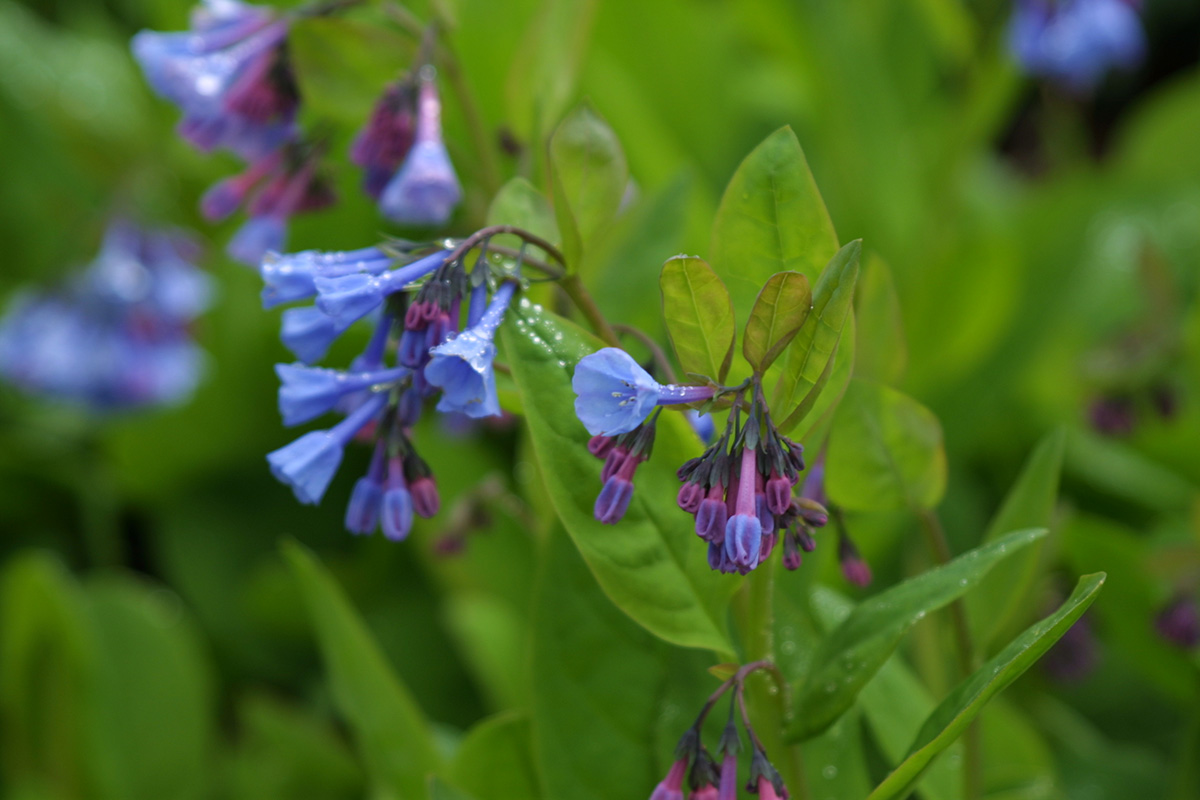 Andy: What is one of your favorite plants that is native to the Southern United States?
Jason: Virginia bluebells (Mertensia virginica, Zones 3–8) come immediately to mind. Perhaps there is no other spring ephemeral that has captured my admiration and enthusiasm to such a level. They are not as common in the home garden as they should be. One reason is that they are difficult for nurseries to produce and go dormant as people really begin to hit the garden centers in the spring. However, once they are established in the home landscape, they require little care and self-seed nicely in the sun or shade garden.
More resources
---
Andy: If you are new to the South and want to start gardening here, what should be your first step?
Jason: Connect with your local university-led Master Gardener group. You need to start by getting to know other gardeners in your area. The Southern United States is filled with wonderful Master Gardener groups with the mission of educating and helping others with their gardens. These groups can be the gateway to both great gardens and great friendships.
The Tennessee State Botanical Gardens in Jackson is located on the grounds of the West Tennessee Agricultural Research and Education Center around the main office building area and beyond. Visitors are welcome during daylight hours all year long. If you see Jason rushing around, make sure you say hello!
—Andy Pulte is a faculty member in the plant sciences department at the University of Tennessee.