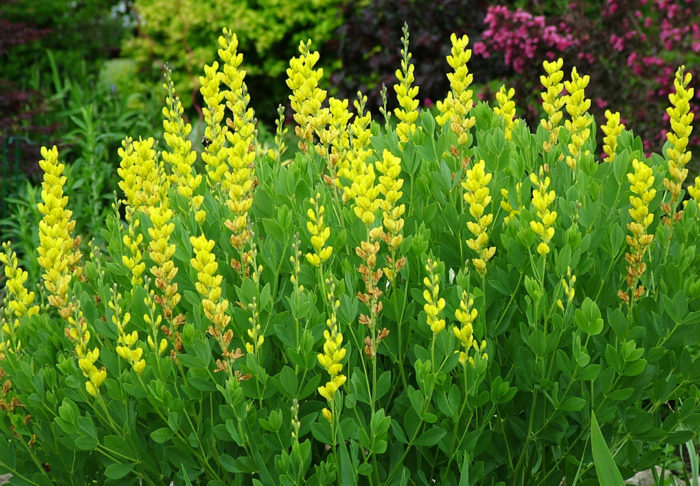 It's so easy to fall in love with plants you see in a magazine or on a website, but when you're trying to find out if they're likely to perform well in your Mid-Atlantic garden, it's often tough to separate advertising hype from unbiased observations. Visiting display gardens, where you can see labeled plants in person, is an excellent way to evaluate the color and overall appearance for yourself. Trial gardens, where plants are grown and evaluated with set criteria over a period of months or years, are an even better resource for those who prefer to spend their money on time-tested performers.
We're fortunate to have several top-notch, open-to-the-public test gardens in our area. One outstanding plant-testing program is hosted at the Mt. Cuba Center in Hockessin, Delaware. Established in 2002, its Trial Garden concentrates on in-depth, multiyear evaluations of native plant genera. Past subjects include baptisia (Baptisia spp. and cvs., Zones 3–9), coreopsis (Coreopsis spp. and cvs., Zones 3–9), bee balm (Monarda spp. and cvs., Zones 4–9), and phlox (Phlox spp. and cvs., Zones 3–9), to name just a few. The sneezeweed (Helenium spp. and cvs., Zones 3–8) trial will complete its third and final year this fall.
As you would expect from a test garden, Mt. Cuba Center's Trial Garden looks at the subject plants' horticultural characteristics—basic traits such as size, bloom period, and color—as well as genus-specific qualities, such as flower size for coreopsis, fragrance for phlox, powdery mildew resistance for phlox and bee balm, and stem color for baptisia.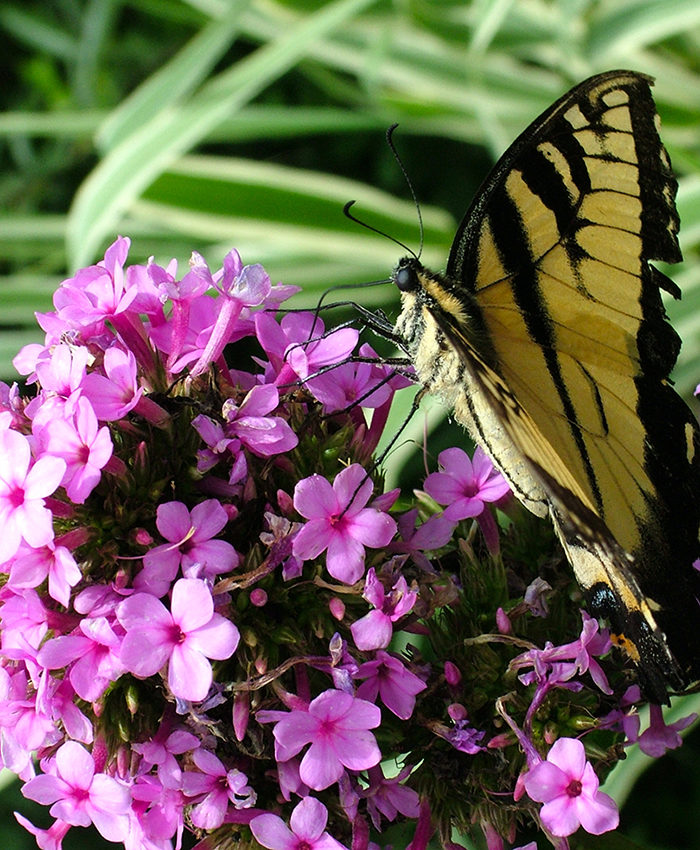 Beyond those basics, the program also considers ecological value. The phlox trial, for example, included evaluations from a citizen-scientist group of volunteers called the Pollinator Watch, who monitored the pollinators that visited each phlox included in the trial. The final report includes a list of the fifteen cultivars that were most popular with butterflies.
On the Trial Garden's website, you can access and download for free the beautifully produced research reports for each of the finished trials. These reports are outstanding resources on plants you may be considering for your own garden, as well as on other species and cultivars you may not have even considered.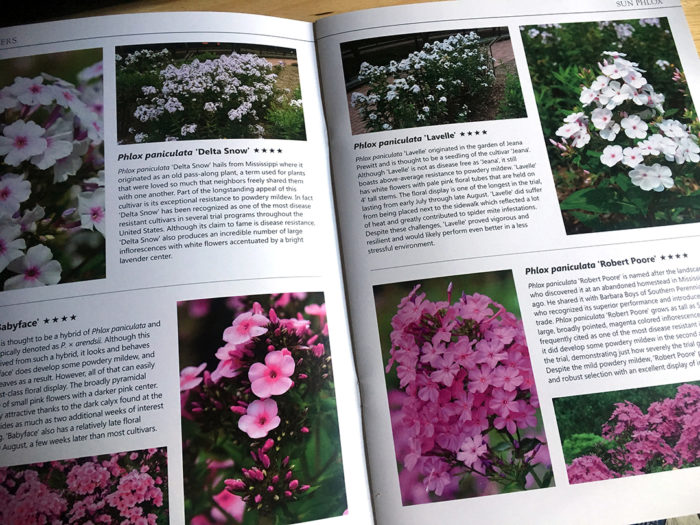 While you're on Mt. Cuba's website, I highly recommend checking out the very cool virtual tours of the gardens (such as the summer tour found here). Even better, go see the center for yourself; it's a must-visit for anyone who appreciates seeing native plants used beautifully in a variety of habitats and landscape settings. The center offers a variety of classes—including an Ecological Gardening Certificate Program—and also has plants for sale.
By the way, did you realize that we have Mt. Cuba to thank for several outstanding native plant selections, such as 'Bluebird' smooth aster (Symphyotrichum leave 'Bluebird', Zones 4–8), 'Golden Fleece' autumn goldenrod (Solidago sphacelate 'Golden Fleece', Zones 4–8), 'Pink Profusion' Bowman's root (Gillenia trifoliata 'Pink Profusion', Zones 4–9), and 'Silver and Gold' yellow twig dogwood (Cornus sericea, 'Silver and Gold', Zones 3–8)? Whether you visit in person or online, there's no doubt you'll agree that Mt. Cuba Center is an invaluable source of information and inspiration for gardeners throughout the Mid-Atlantic region.
Nancy J. Ondra is the author of over fifteen books, including Grasses, The Perennial Care Manual, and The Perennial Matchmaker.