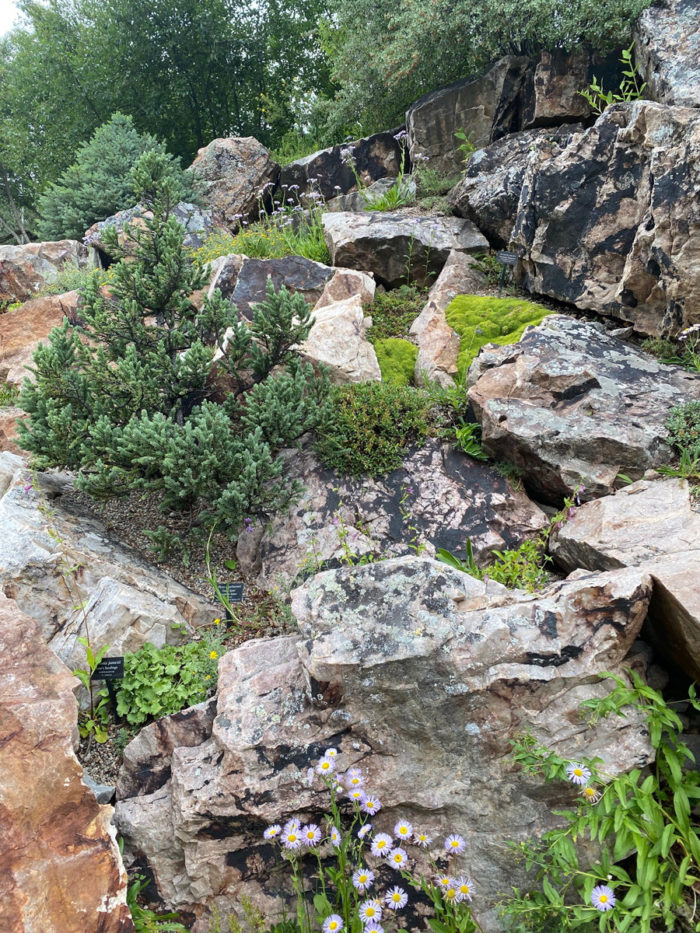 Recently I visited a beautiful small garden, the Betty Ford Alpine Gardens in nearby Vail, Colorado. An interesting feature of mountain gardens is how many things bloom at the same time during a short growing season; many plants that were long past their prime in my garden were at their peak during my visit in late July. Both perennials and annuals in bloom were simply spectacular.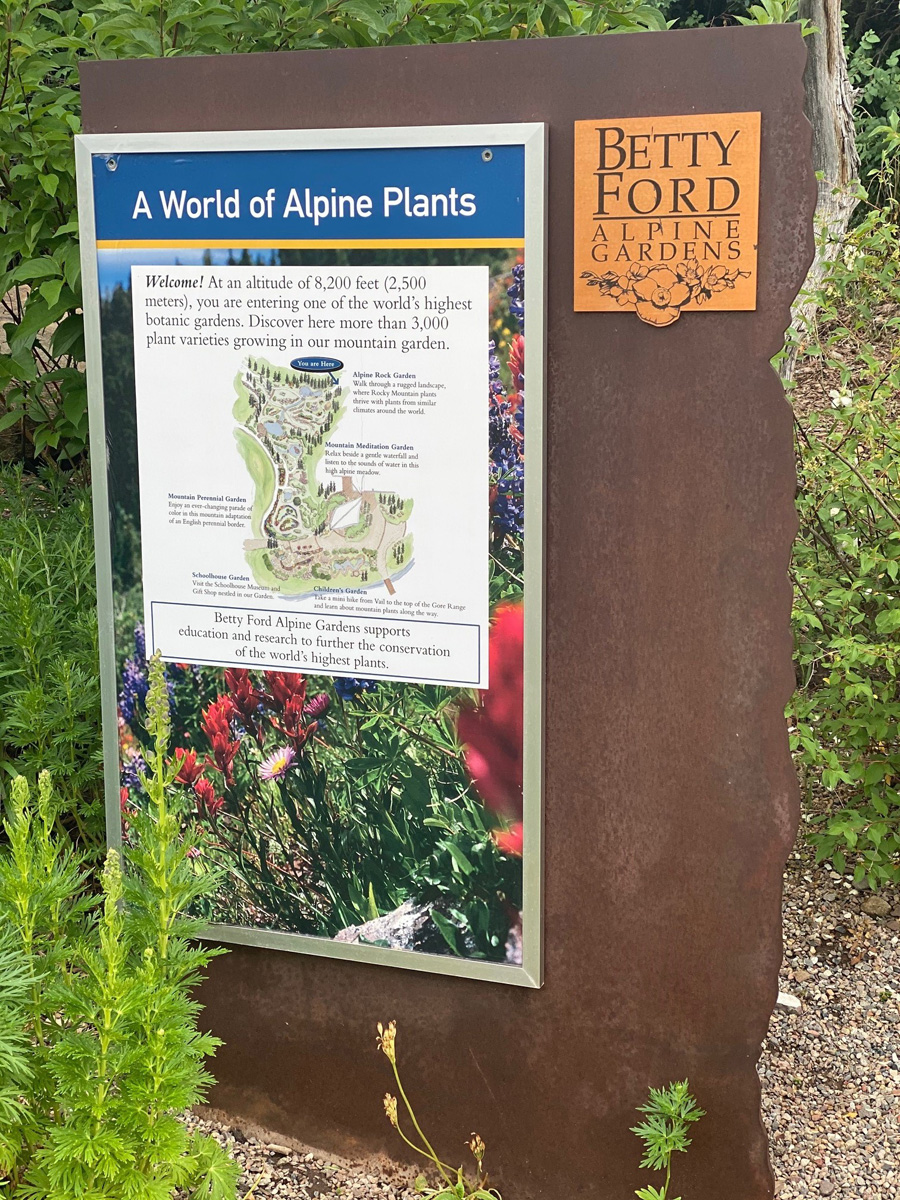 The Garden at a Glance
Located at 8,200 feet, this botanical gem features alpine plants from across the world, helping to fulfill its mission to deepen understanding and promote conservation of these plants and their fragile mountain environments. In addition to its many beautiful gardens, new projects were recently completed, and new exhibits were on display.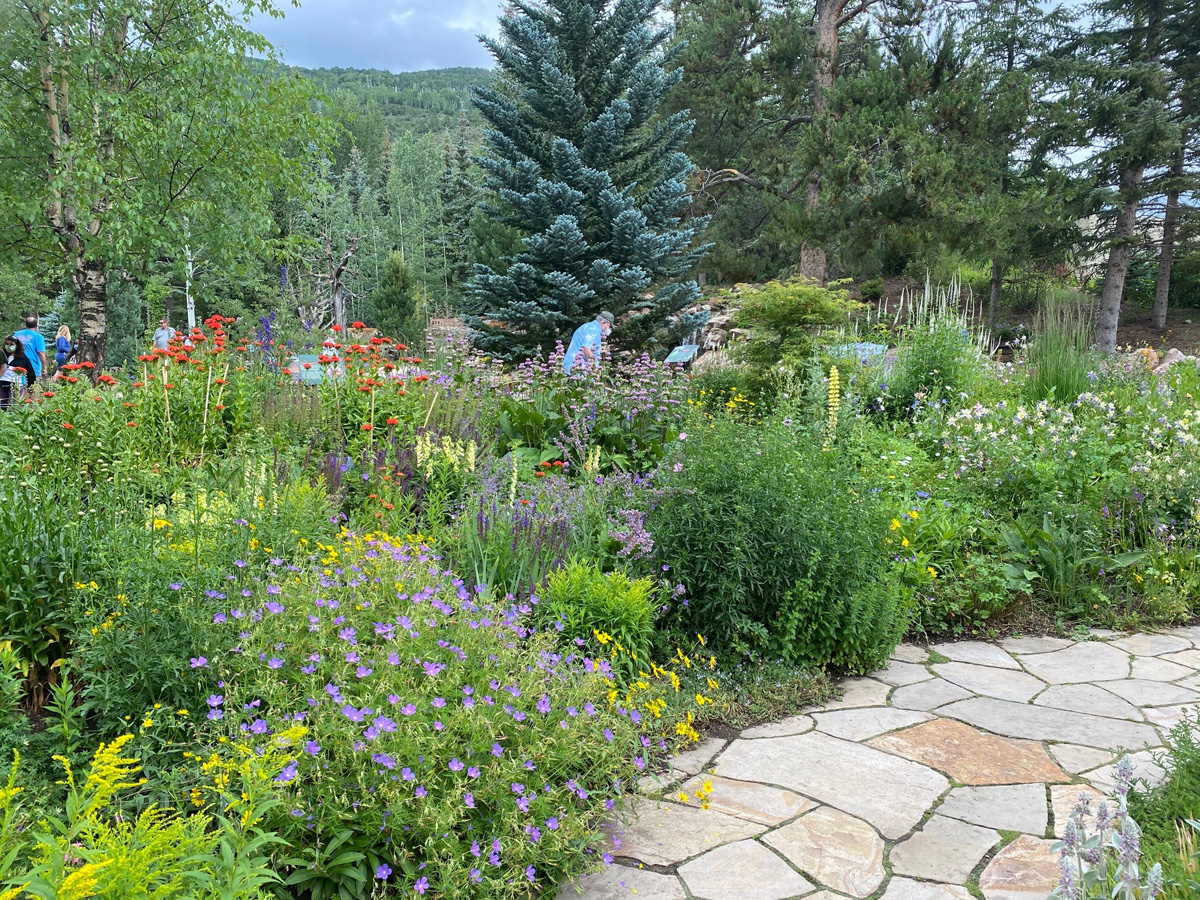 The garden is broken up into several sections, including Taming the Mountain West, Alpine Plants of the World, Rocky Mountain Ecosystems, and the Pollinator Garden. Throughout their visits to these gardens, people learn about the challenges of the alpine environment and the types of plants that grow in these environments in the Rocky Mountains and around the world, and they discover more than 100 rare and endangered species of plants.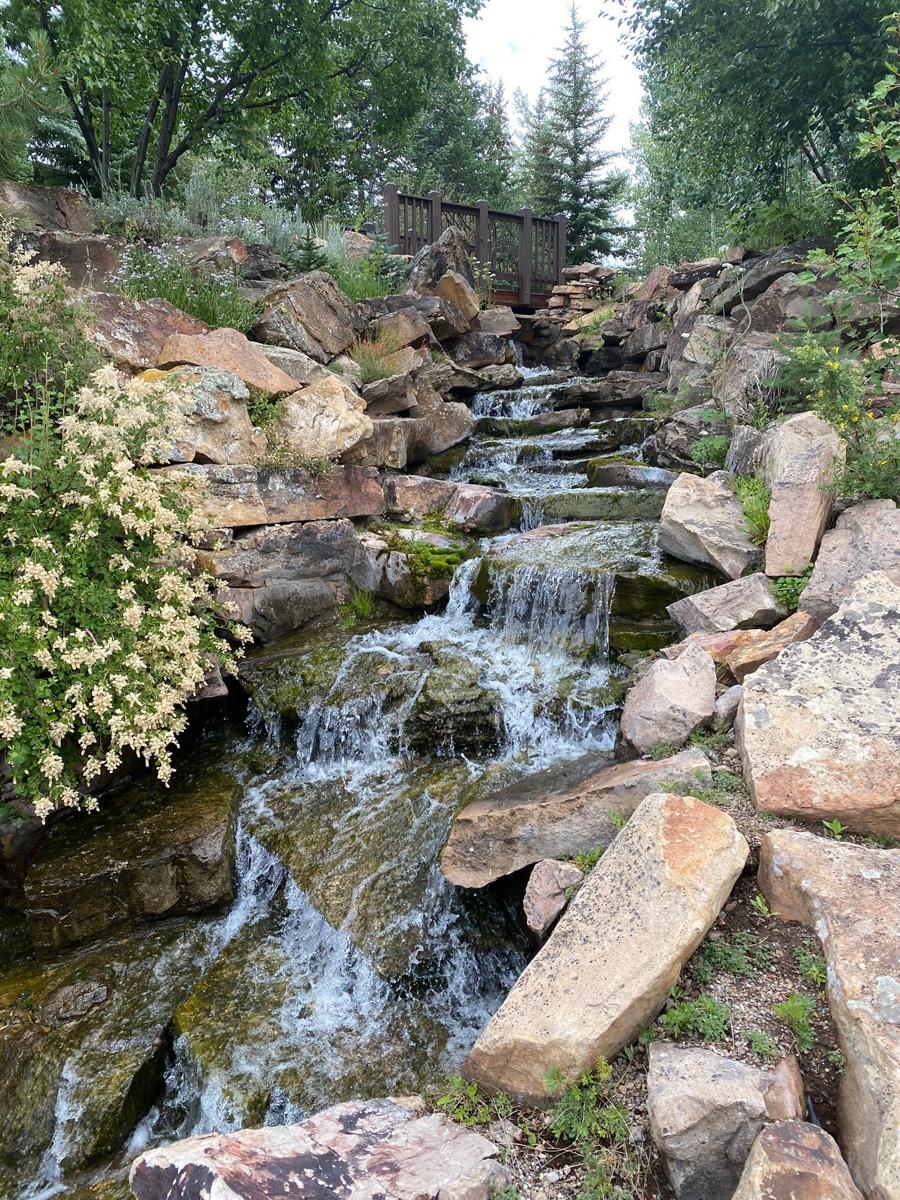 Rocky Mountain Ecosystems Gardens
One of my favorite areas of the Betty Ford Alpine Gardens is the Rocky Mountain Ecosystems region. With winding pathways and bridges crisscrossing a stream and waterfalls, this region features many of our native plants. The gardens balance plant collection needs in a naturalistic garden and have some design elements that make them feel inviting and cohesive. They capture the essence of our Rocky Mountain environment and showcase how to use our native plants in a garden setting.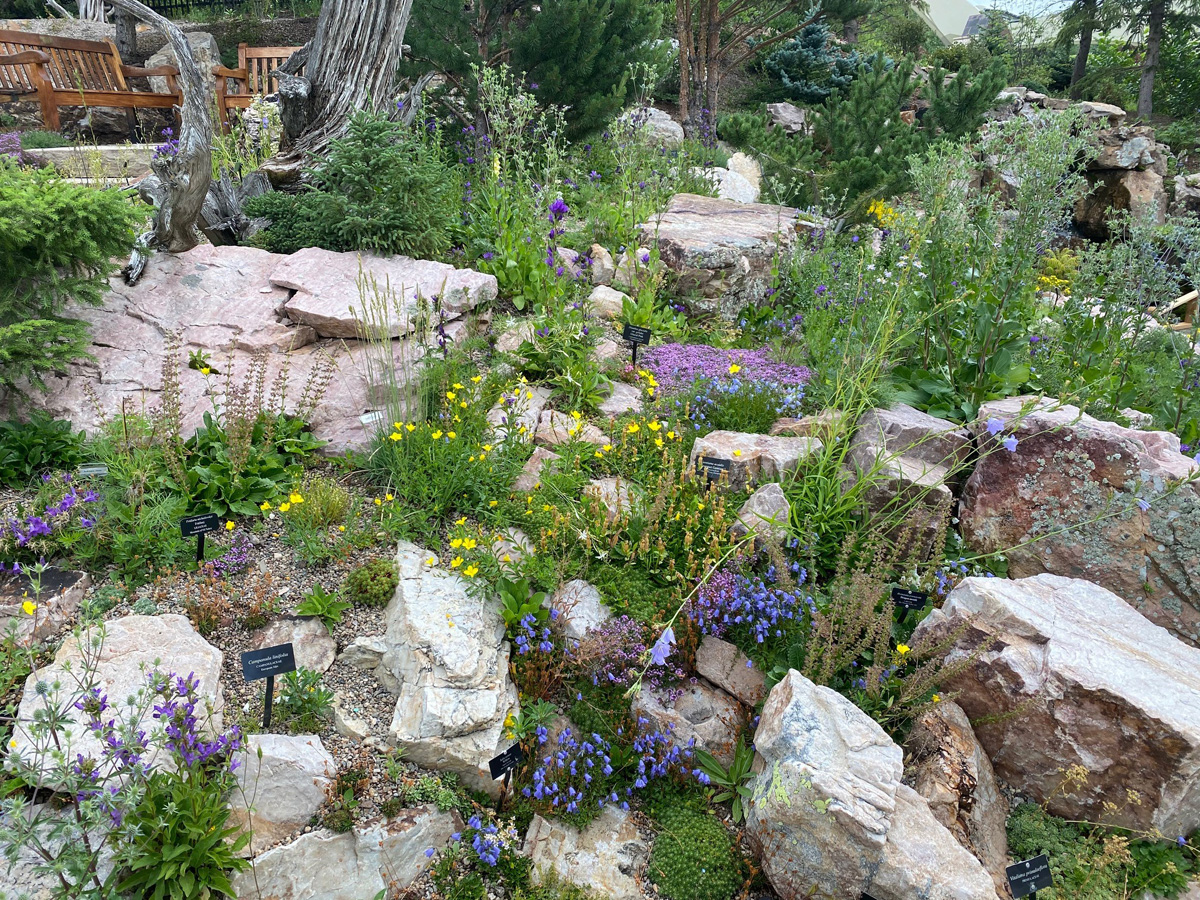 A newly installed area includes the Caucasus Mountains Rock Garden. The crevice-type rock garden features plants from the mountain range where Russia, Georgia, and Azerbaijan intersect. This garden will be stunning in a couple of years after it establishes. It features rocks buried on their sides to create crevices in which to plant, mimicking the natural mountain range environment. Tiny starter plants were recently planted and will establish in the coming seasons.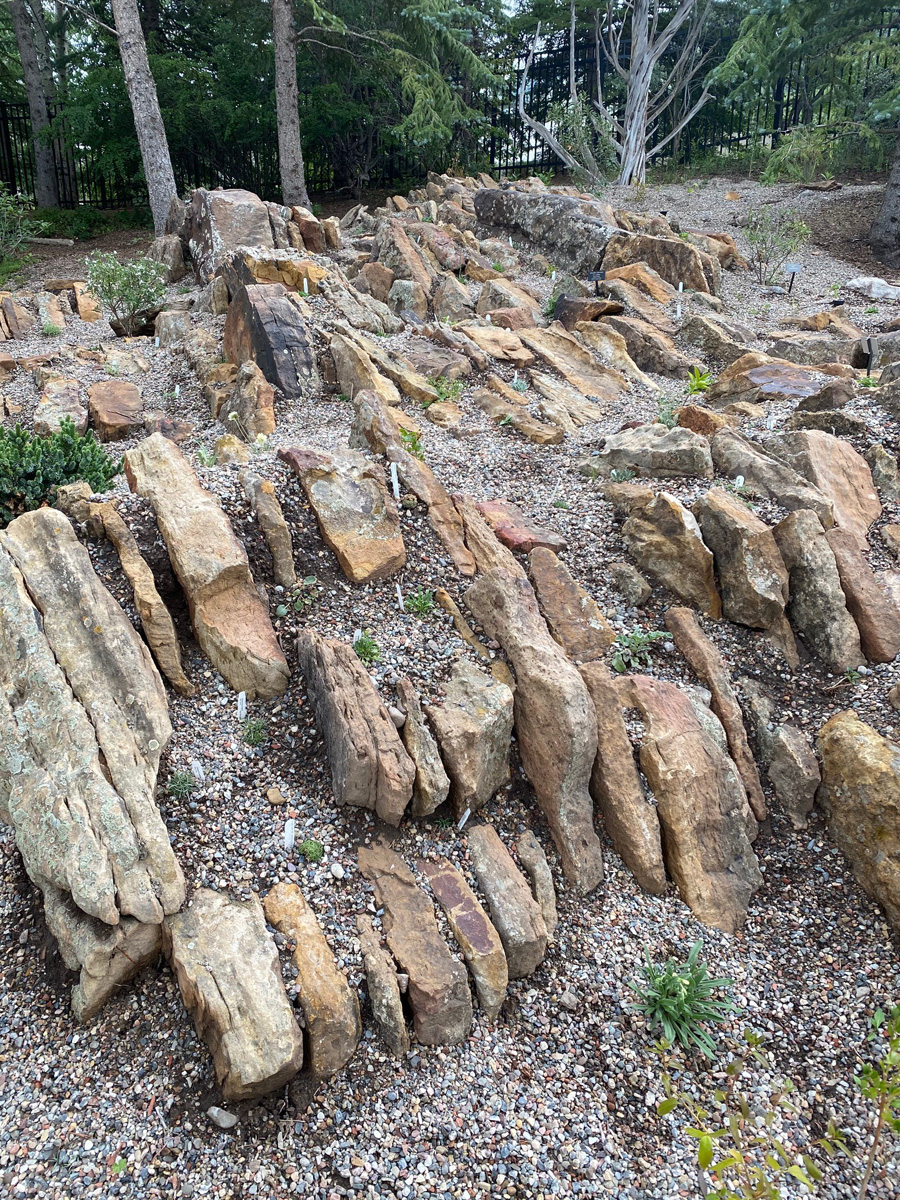 Informative Exhibitions
In addition to the new garden, new interpretive signage can now be found throughout the gardens to provide education to the many visitors.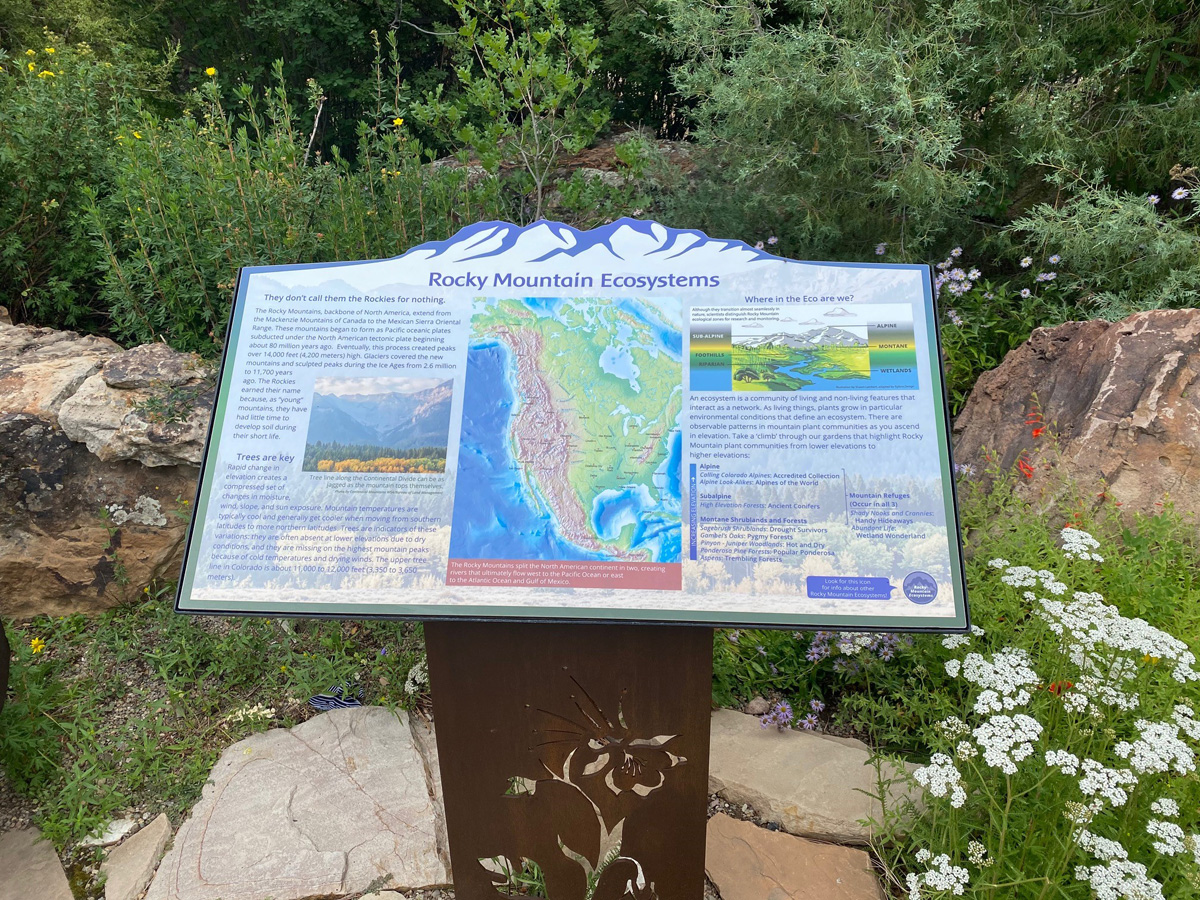 At the south end, there is a Children's Garden for the young ones to explore and a small museum gift shop. A larger gift shop is located in the center of the town of Vail, and proceeds support the Betty Ford Alpine Gardens' work in horticulture, education, and conservation.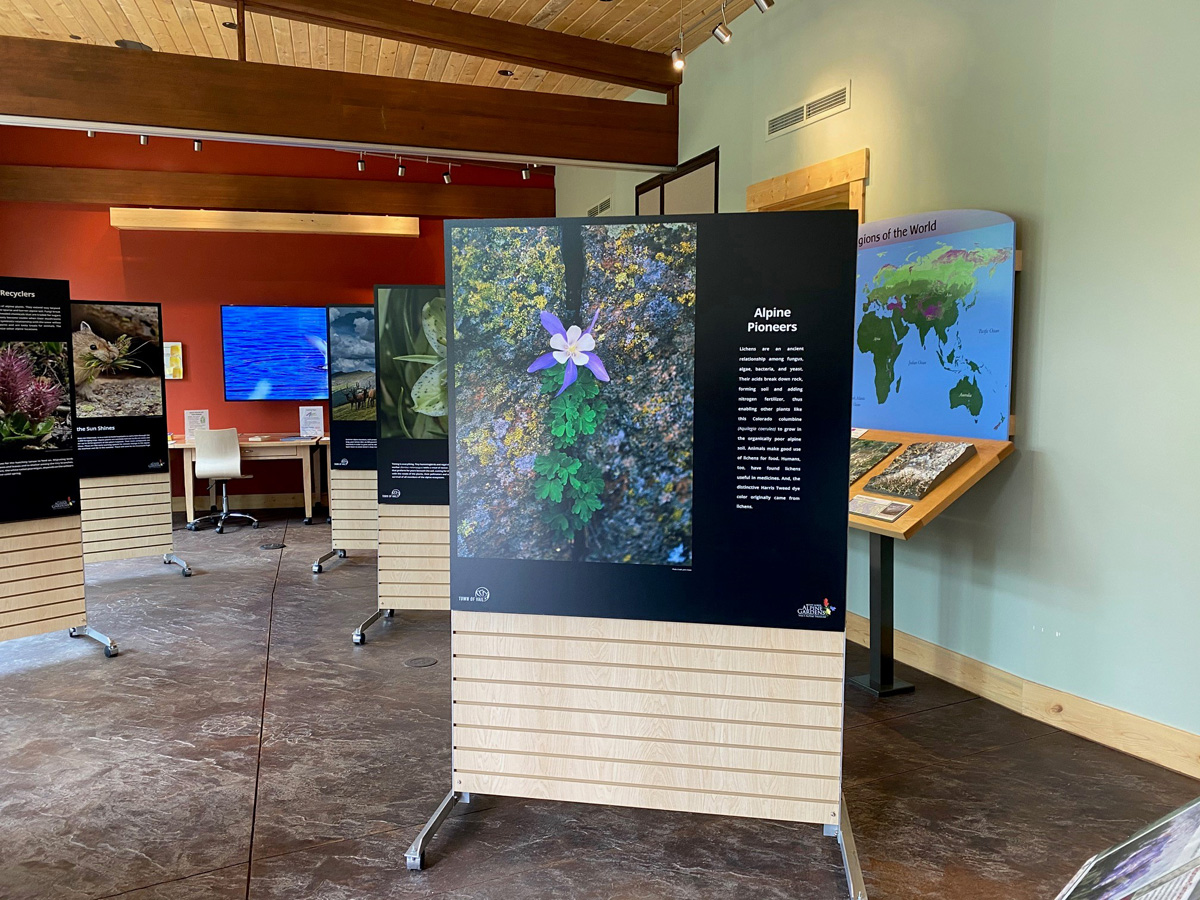 In addition to the gardens, there is a new exhibit in the Education Center entitled Alpines: Conquerors of the Cold. The exhibit, created by garden staff to educate the public about alpine plants, features stunning photography, including works by John Fielder, a well-known Colorado landscape photographer. Long-time Mountain West residents and first-time visitors to Colorado alike are sure to learn something new about alpine plants and the fragility of the alpine ecosystem. For more information, visit the Betty Ford Alpine Gardens website. Admission is free, although donations are greatly appreciated.
—Michelle Provaznik is executive director of the Gardens on Spring Creek in Fort Collins, Colorado.
*Note: Betty Ford Alpine Gardens is open to the public during the COVID-19 pandemic. Social distancing is recommended. Per Colorado state law, masks are currently required inside the Education Center and recommended in the gardens when social distancing cannot happen. When we visited, the gardens were busy, but guests were following mask and social-distancing guidelines.