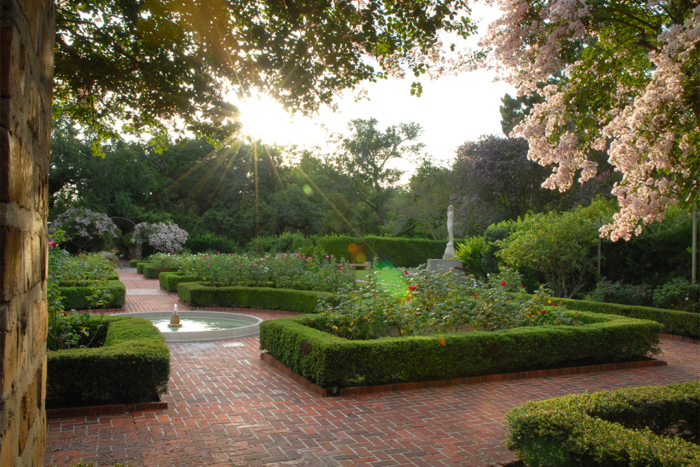 The South is one of the best places to see high-impact, high-quality horticulture. A multitude of public gardens and arboretums prove the value of Southern hospitality. Tradition, enthusiasm, and great gardening come together with a richness not seen in every corner of North America. Over the last century, great gardens and natural areas have been created, saved, and preserved to make the South a hot spot for great public gardens.
Visiting gardens in your own region is without a doubt one of the best ways to make your own home garden better. Most public gardens are dedicated to educating the public about plants, gardening, and the natural world. This is a golden opportunity for both newbie and seasoned gardeners to find new plants that really work.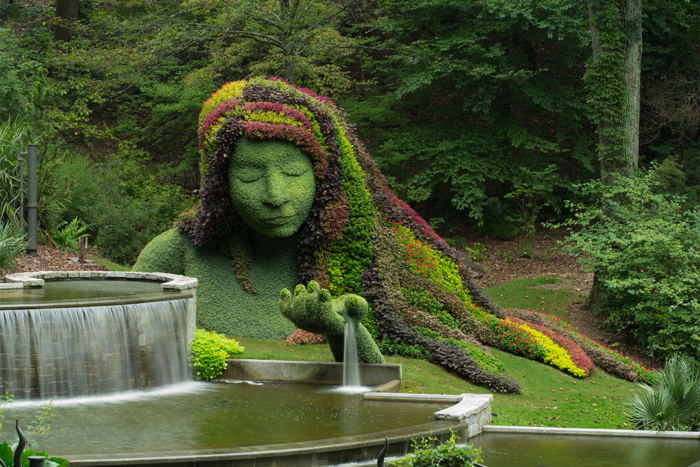 Many public gardens label their plants to document their collection and educate the public. When looking for new plants to add to my garden, I often scroll through photos of plants I took while visiting a public garden. I am always careful to take a picture of the plant label after I take a photo of the plant itself to help me remember what I was looking at and to keep things organized.
Public gardens are often the first places to grow and display newly created plants. This makes them a testing ground for what grows well in their area. A nationwide program that implements this idea is All-American Selections (AAS). AAS is an independent nonprofit organization with a network of public gardens that tests new, never-before-sold varieties and makes recommendations to growers, retailers, and the public on what grows well in different areas of the country. The public can visit a garden that participates in AAS to see which plants are top performers each year. This helps take the guesswork out of buying new-to-the-market plants and gives gardeners an opportunity to focus on varieties that have been grown successfully in their region.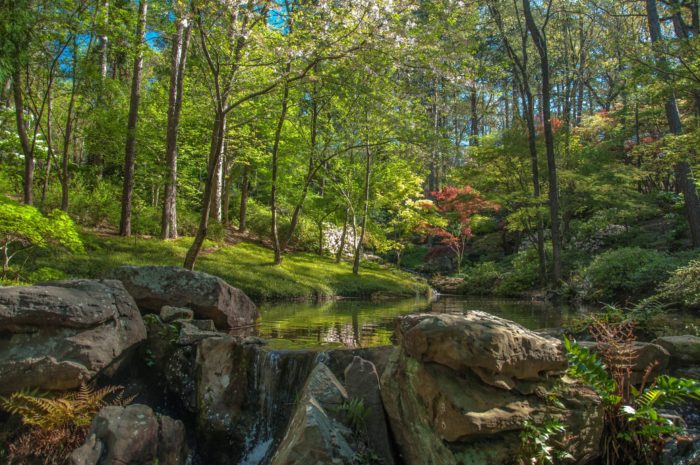 So if you have not visited a public garden this year, now is a wonderful time to seek one out. Return to it throughout the year; the dynamic nature of public gardens means a visit in a different season can bring new discoveries. The South is rich with public gardens that need your support. Visits to gardens in your region can help bring long-term sustainability to the critical role they play in our communities.
Following is an abbreviated list of public gardens in the region. Most of the organizations on the list are members of the American Public Garden Association, which champions efforts to improve the quality of life for all through public gardens. Additionally, it works toward making public gardens indispensable in our communities.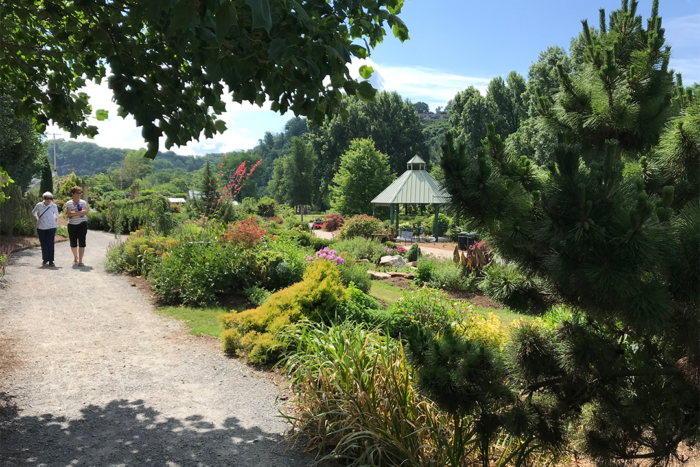 Alabama
Aldridge Gardens (Birmingham)
Bellingrath Gardens and Home (Theodore)
Birmingham Botanical Gardens (Birmingham)*
Donald E. Davis Arboretum (Auburn)
Dothan Area Botanical Gardens (Dothan)
Huntsville Botanical Garden (Huntsville)
Jasmine Hill (Montgomery)
Mobile Botanical Gardens (Mobile)
Montgomery Botanical Gardens at Oak Park (Montgomery)
University of Alabama Arboretum (Tuscaloosa)
Arkansas
Botanical Garden of the Ozarks (Fayetteville)
Compton Gardens (Bentonville)
Garvan Woodland Gardens (Hot Springs)
Florida
Berne Davis Botanical Garden (Fort Myers)
Block Botanical Gardens (Miami)
Bok Tower Gardens (Lake Wales)
Fairchild Tropical Botanic Garden (Coral Gables)
Gardens of the Big Bend at University of Florida (Quincy)
Harry P. Leu Gardens (Orlando)
Heathcote Botanical Gardens (Fort Pierce)
Jacksonville Arboretum & Gardens (Jacksonville)
Key West Botanical Garden Society (Key West)
Lakes Park Botanic Garden (Fort Myers)
Marie Selby Botanical Gardens (Sarasota)
McKee Botanical Garden (Vero Beach)
Mead Botanical Garden (Winter Park)
Miami Beach Botanical Garden (Miami Beach)
Miami-Dade Zoological Park and Gardens (Zoo Miami) (Miami)
Montgomery Botanical Center (Miami)
Mounts Botanical Garden of Palm Beach County (West Palm Beach)
Naples Botanical Garden (Naples)
Naples Zoo at Caribbean Gardens (Naples)
Nehrling Gardens (Gotha)
Pinecrest Gardens (Pinecrest)
University of Central Florida Arboretum (Orlando)
University of South Florida Botanical Gardens (Tampa)
Georgia
Atlanta Botanical Garden (Atlanta)*
Atlanta History Center Goizueta Gardens (Atlanta)
Callaway Gardens (Pine Mountain)
Coastal Georgia Botanical Gardens (Savannah)
Columbus Botanical Garden (Columbus)
Gilmer County Library DIG Garden (Ellijay)*
Hills & Dales Estate (LaGrange)
Lockerly Arboretum (Milledgeville)
Oak Hill and the Martha Berry Museum (Rome)*
Smith-Gilbert Gardens (Kennesaw)
State Botanical Garden of Georgia (Athens)*
Waddell Barnes Botanical Gardens (Macon)
Woodlands Garden (Decatur)
Kentucky
Baker Arboretum (Bowling Green)
Bernheim Arboretum (Clermont)
Boone County Arboretum (Union)*
Cave Hill Cemetery (Louisville)
State Botanical Gardens of Kentucky (Lexington)*
Waterfront Botanical Gardens (Louisville)
Western Kentucky Botanical Garden (Owensboro)*
Yew Dell Botanical Gardens (Crestwood)
Louisiana
Gardens of the American Rose Center (Shreveport)
Hilltop Arboretum (Baton Rouge)
Longue Vue House and Gardens (New Orleans)
LSU AgCenter Botanic Gardens at Burden (Baton Rouge)*
New Orleans Botanical Garden (New Orleans)*
Mississippi
Crosby Arboretum (Picayune)
Jackson State University Botanical Garden (Jackson)
Maynard W. Quimby Medicinal Plant Garden (University)
Mississippi State University-SMB (Poplarville)*
Mississippi State University-Truck Crops Exp. Station (Crystal Springs)*
Simmons Arboretum (Madison)
William Faulkner Literary Garden (New Albany)
Southern Missouri
Lovett Pinetum (Stafford)
Southeast Missouri State University (Cape Girardeau)*
Springfield-Green County Botanical Center (Springfield)
Eastern Oklahoma
Philbrook Museum of Art (Tulsa)
Tulsa Botanic Garden (Tulsa)
Tulsa Garden Center & Linnaeus Teaching Garden (Tulsa)*
Tennessee
Andrew Jackson's Hermitage (Hermitage)
Cheekwood (Nashville)
Knoxville Botanical Garden and Arboretum (Knoxville)
Lakeshore Park (Knoxville)
Memphis Botanic Garden (Memphis)*
Reflection Riding Arboretum & Nature Center (Chattanooga)
State Botanical Garden of Tennessee (Crossville, Jackson, Knoxville)*
East Texas
Houston Botanic Garden (Houston)
Mercer Botanic Gardens (Humble)
Peckerwood Garden (Hempstead)
Shangri La Botanical Gardens (Orange)
Stephen F. Austin State University Plantery (Nacogdoches)
Texas AgriLife Extension (Conroe, Houston)*
Others Slightly Out of Region
Airlie Gardens (Wilmington, NC)
Brookgreen Gardens (Pawleys Island, SC)*
Dallas Arboretum (Dallas, TX)*
Daniel Stowe Botanical Garden (Belmont, NC)
Fort Worth Botanic Garden (Fort Worth, TX)*
Gardens at Old Salem (Winston-Salem, NC)
J.C. Raulston Arboretum (Raleigh, NC)*
Lewis Ginter Botanical Garden (Richmond, VA)
Magnolia Plantation and Gardens (Charleston, SC)
Middleton Place (Charleston, SC)
Missouri Botanical Garden (St. Louis, MO)*
Paul J. Ciener Botanical Garden (Kernersville, NC)
Riverbanks Zoo and Gardens (Columbia, SC)*
Sarah P. Duke Gardens (Durham, NC)
South Carolina Botanical Gardens (Clemson, SC)*
University of North Carolina Gardens (Asheville, Charlotte, Wilmington, NC)
*An All-American Selections (AAS) Display Garden
Andy Pulte is a faculty member in the Plant Sciences department at the University of Tennessee.