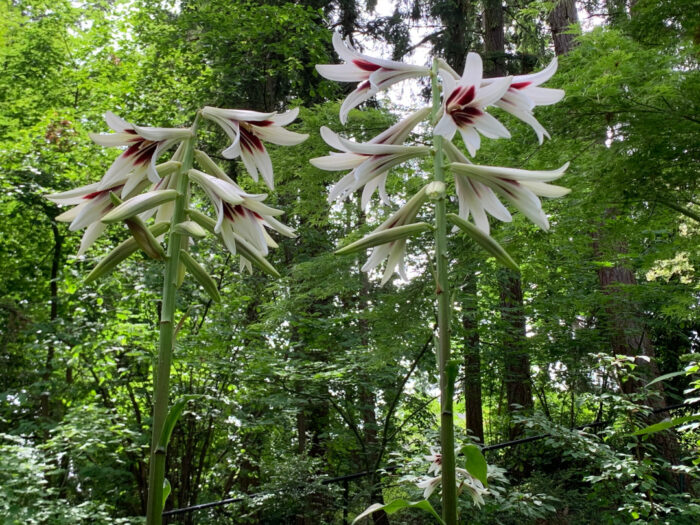 Today we are visiting Margot Navarre's garden in Bellevue, Washington.
I adore my winter and spring gardens but am getting into the summer spirit of gardening.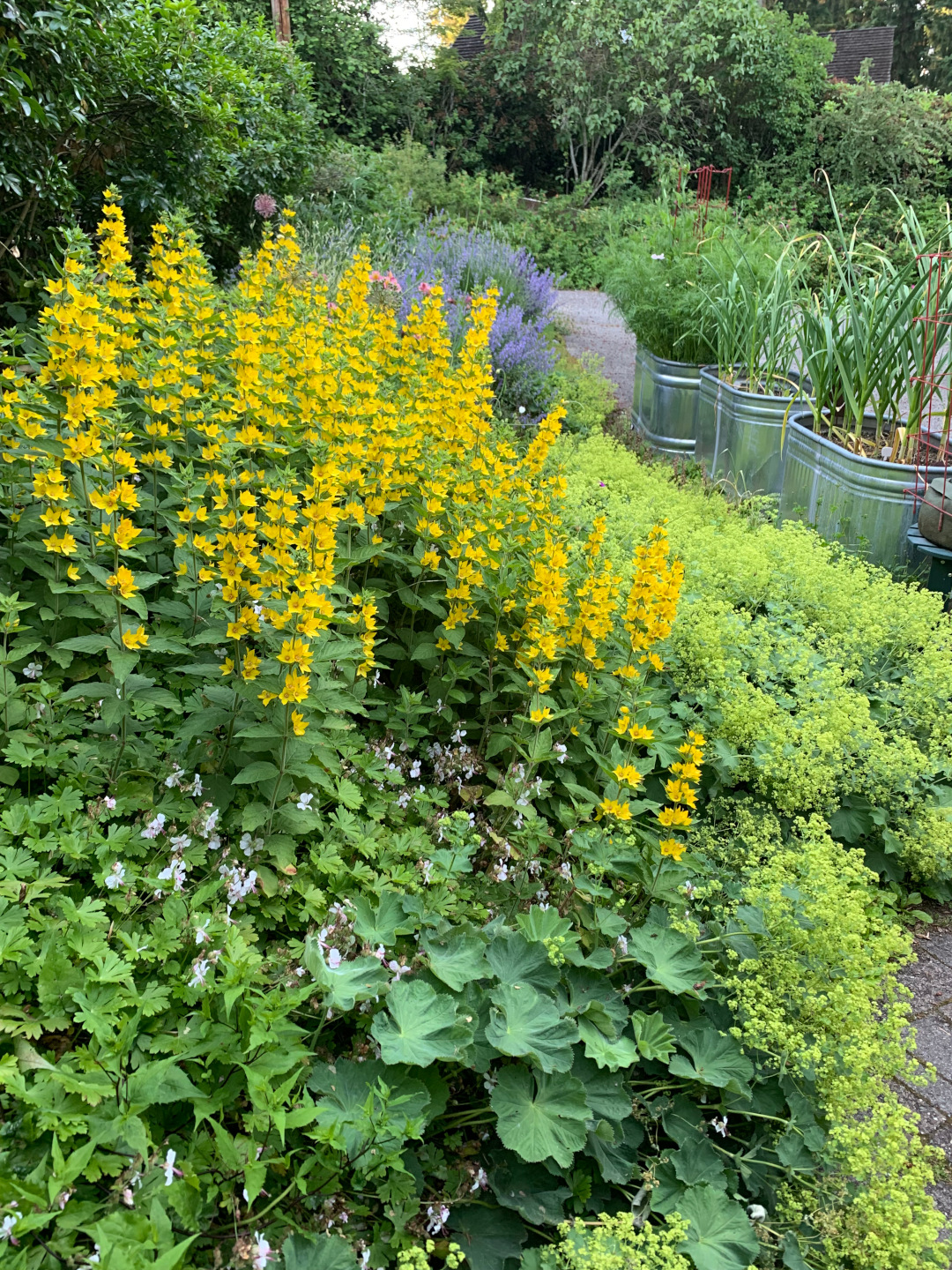 Lysimachia (Lysimachia punctata, Zones 4–8), Alchemilla mollis (Zones 3–8), lavenders (Lavandula species, Zones 5–9) and Nepeta (Zones 3–8) all perform without a lot of water, as well as no fertilizer and no pesticides. There are lots of bees in this space—a healthy ecosystem. It is the sunniest space in my garden, so we grow a variety of garlic, tomatoes, and herbs in the galvanized containers. I always grow a different type of flower in one of the containers, and this year it was cosmos with sweet peas.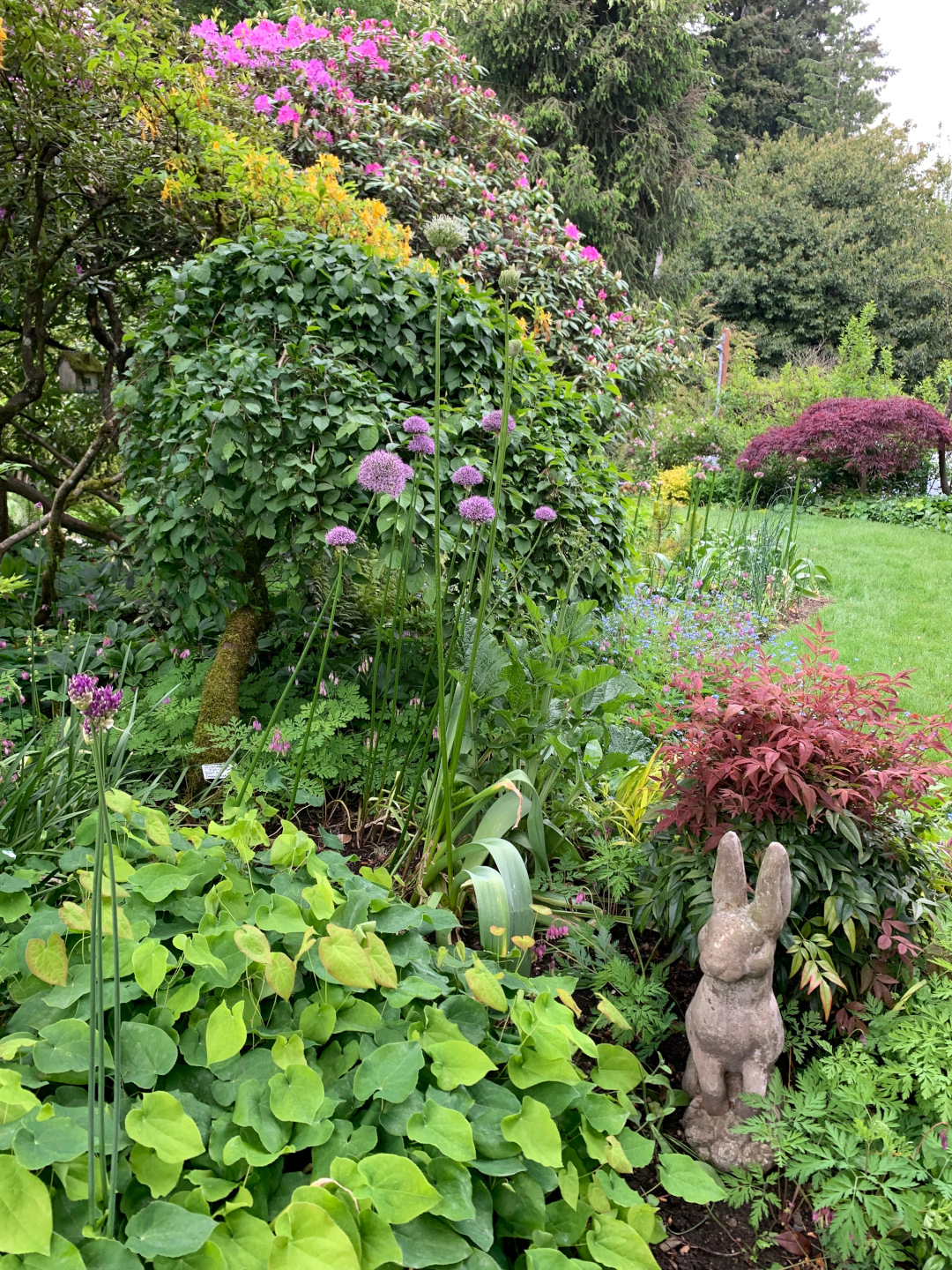 This is how my front garden looks after the snowdrops have vanished. (You can check out the snowdrops here: Snowdrop Magic in Margot's Garden.)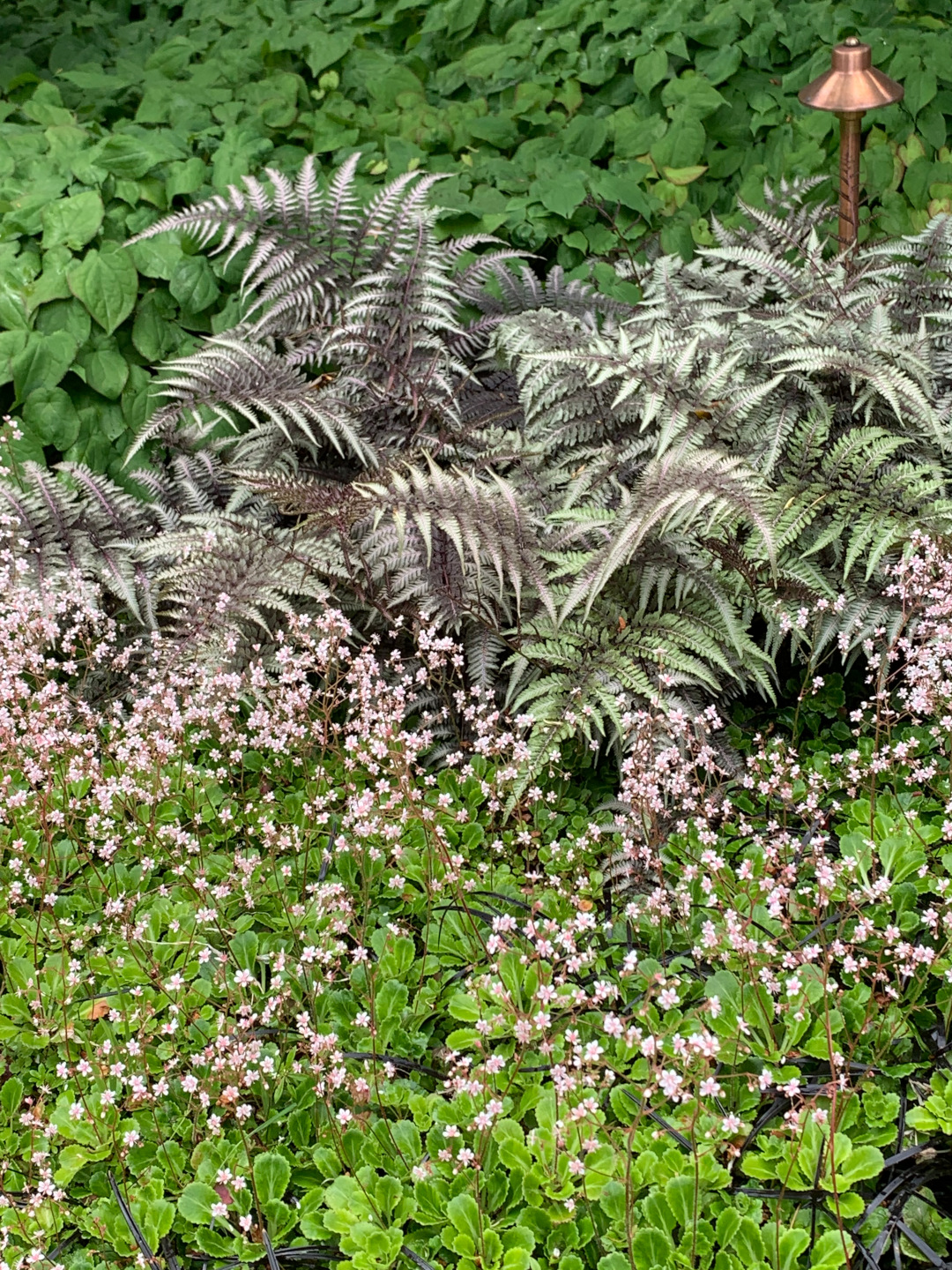 Ground-cover drifts of Athyrium niponicum 'Pictum' (Japanese painted fern, Zones 4–9), Saxifraga × urbium (London pride, Zones 4–9), and epimediums (Epimedium species, Zones 5–9) prevent weeding as all the ground is filled in with plants.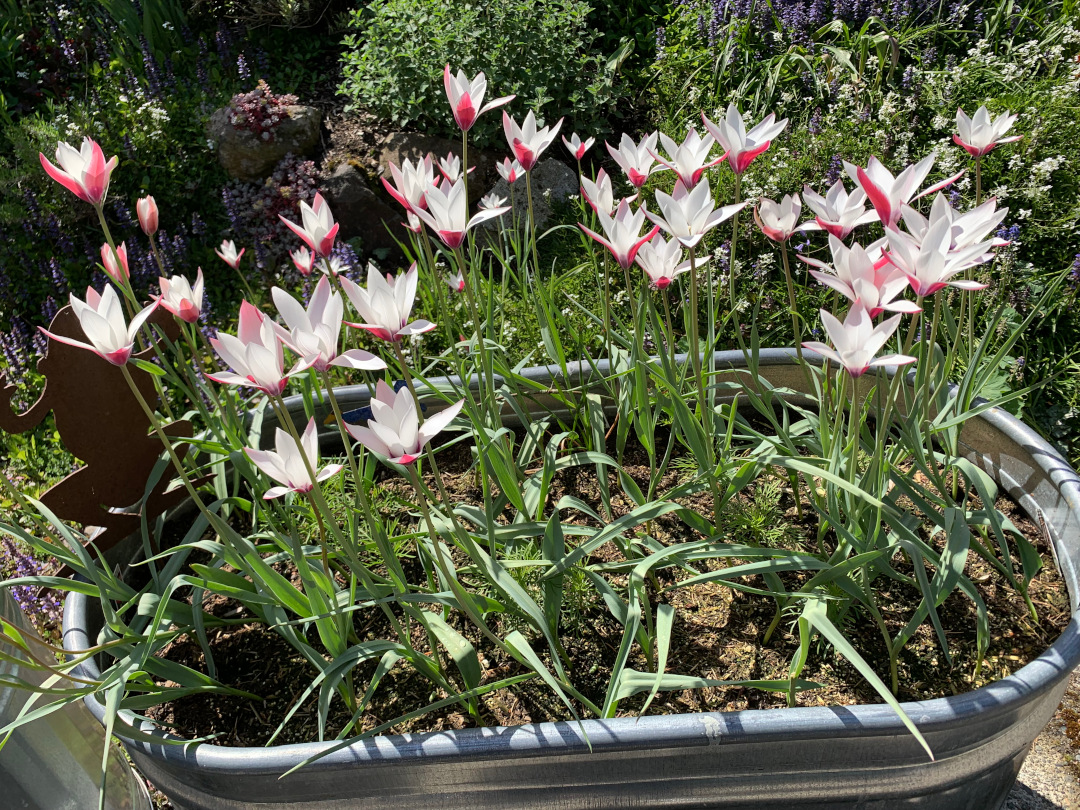 These Tulipa clusiana 'Peppermint Stick' (Zones 3–7) miniature tulips in a container get moved to the garden beds when they are finished blooming. I enjoy the little plants making an impact.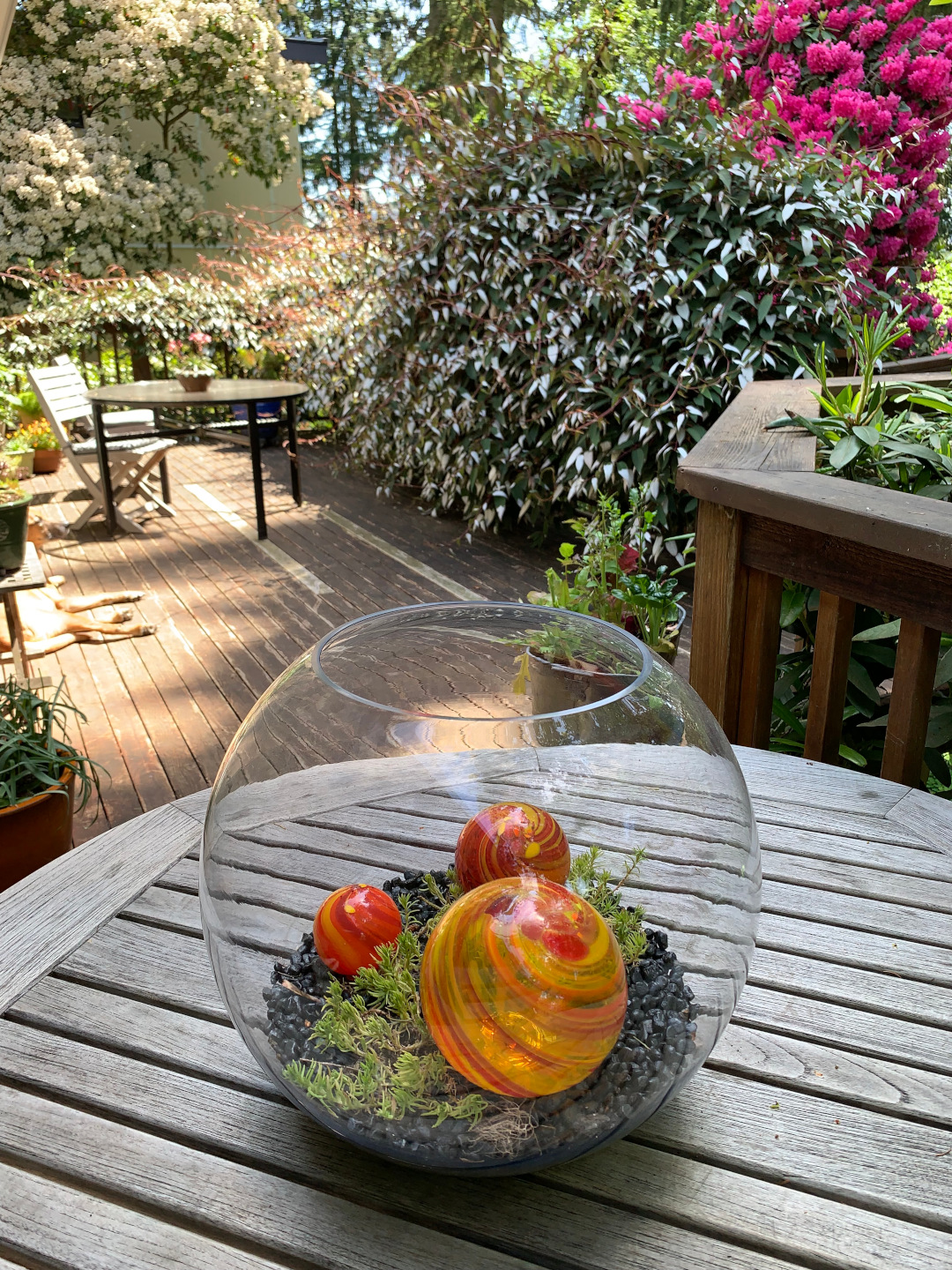 On the deck, the vine with the silvery leaves is one from Dan Hinkley's collection, an Actinidia (Kiwi vine).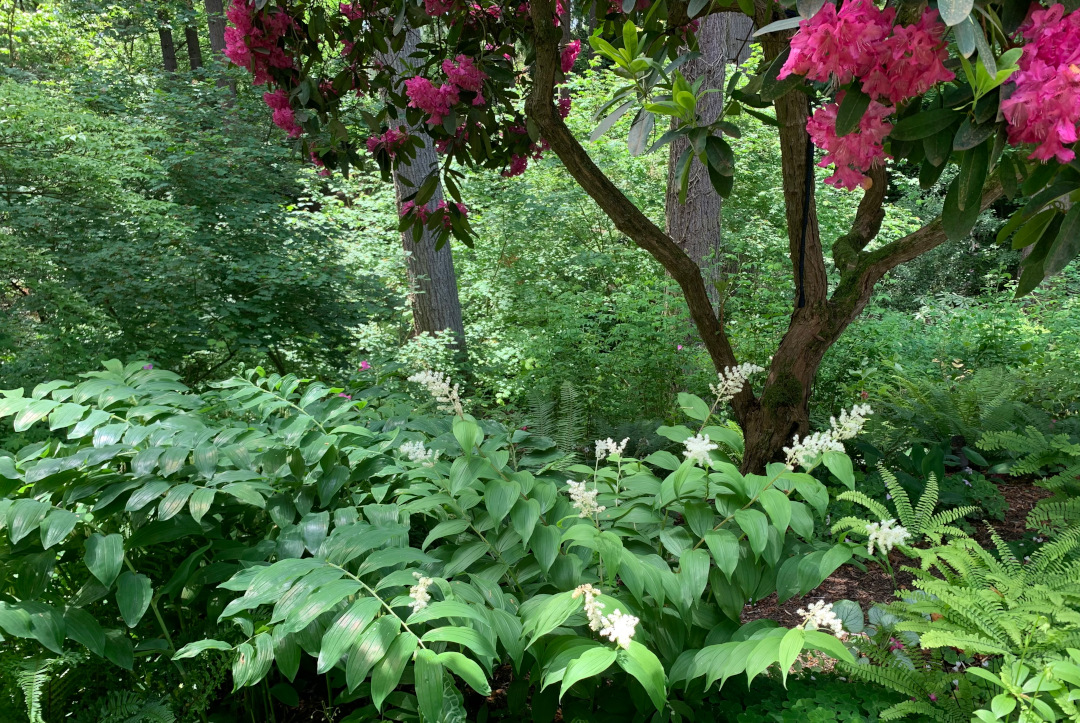 Maianthemum racemosum (Zones 3–8) and rhododendrons from the deck looking into the woods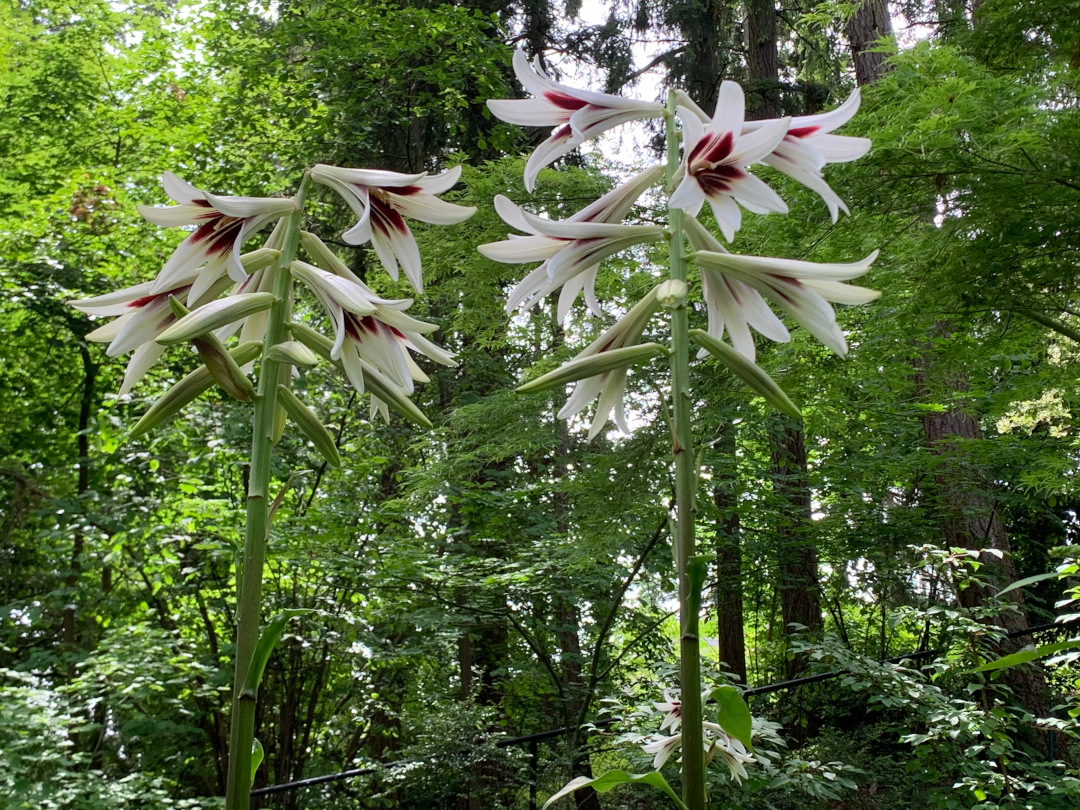 Cardiocrinium giganteum (Zones 7–9) will often take up to eight years to flower. These are offsets from previous bloomers and take less than half the time to flower. Located in my dry shade woodland garden, they are the largest lilies in the world. They are native to the Himalayas, China, and Myanmar.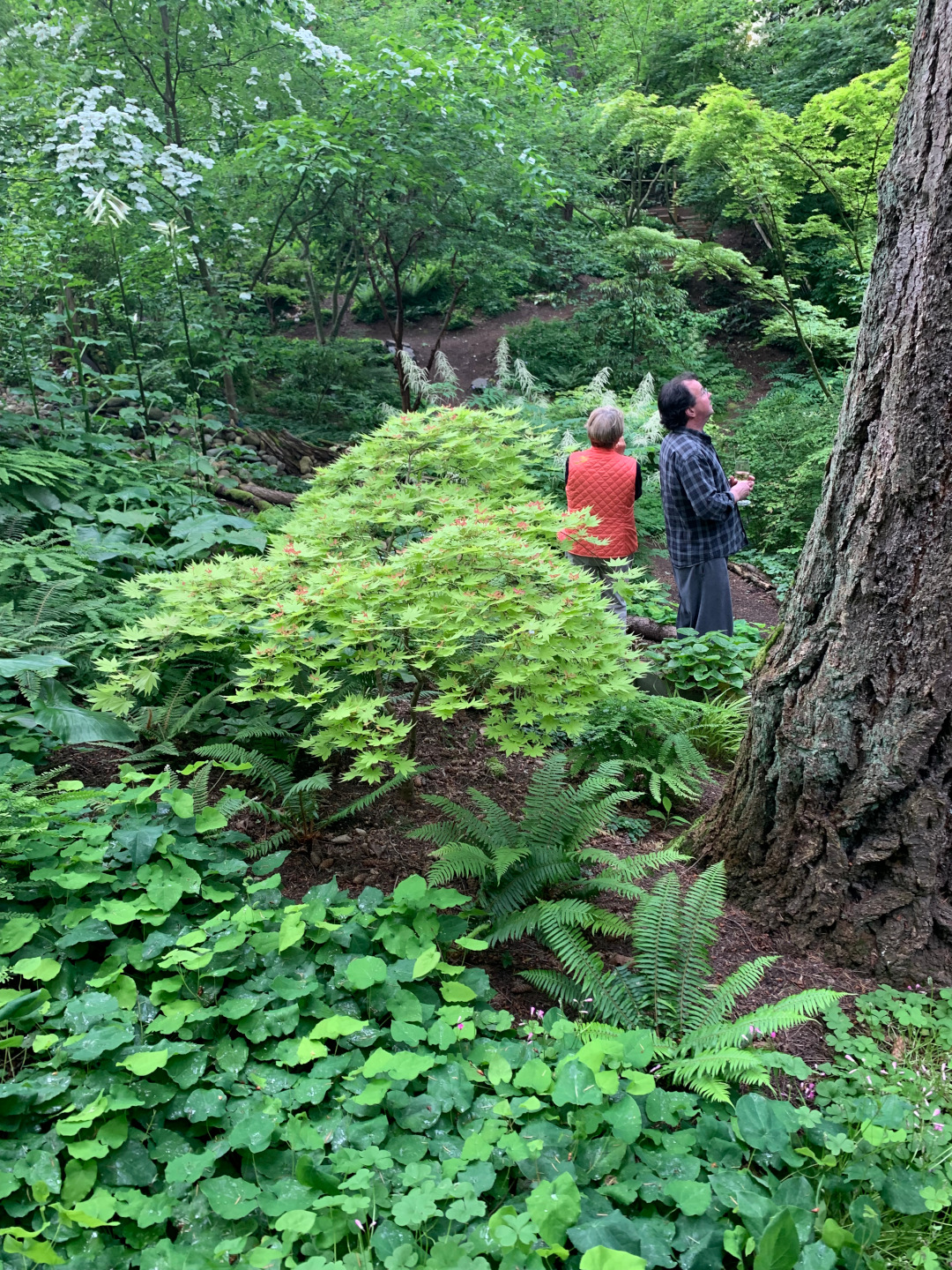 My mom and my husband in the woodlands are taking in the lilies. Six were blooming this June.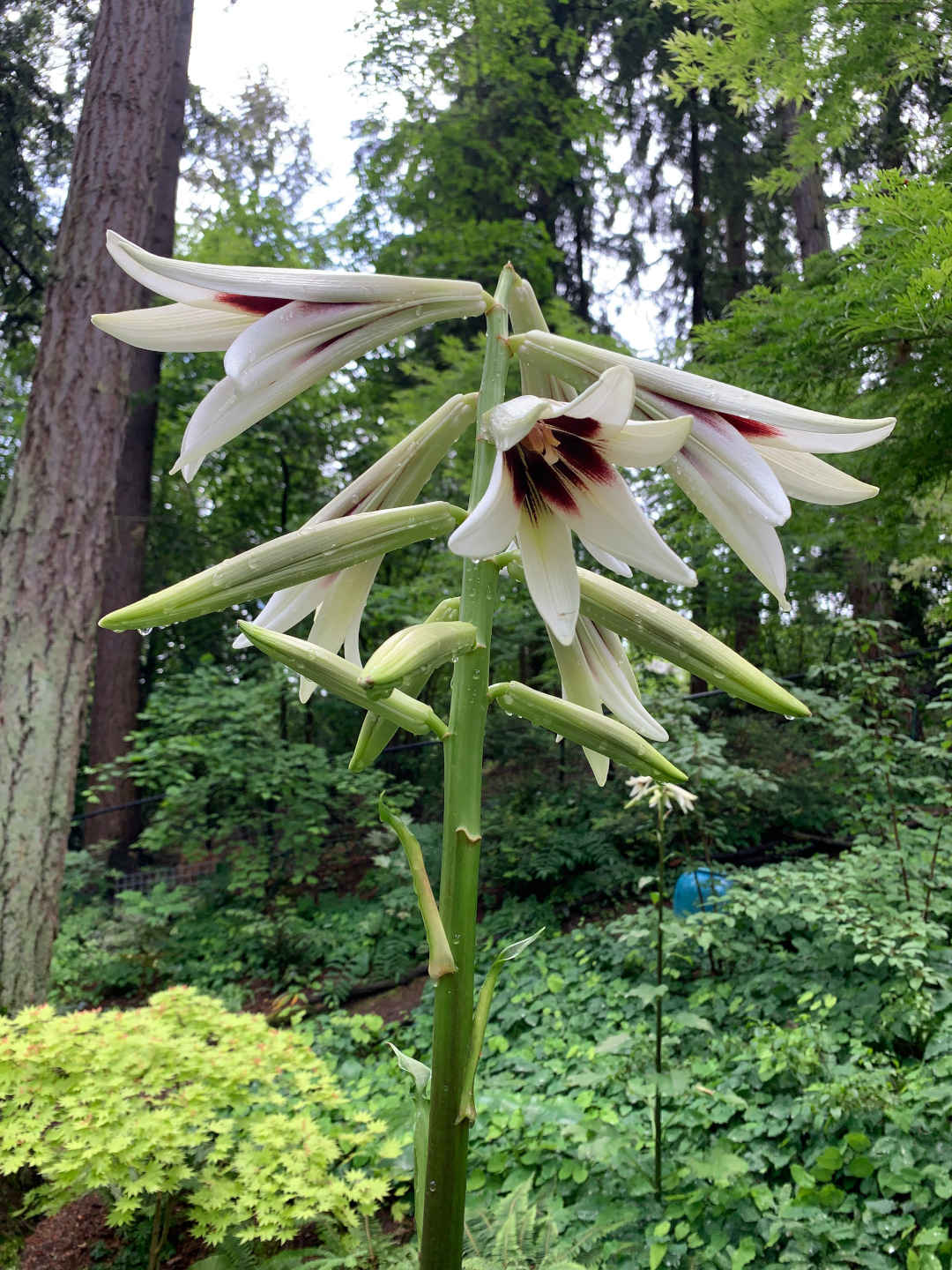 The scent smells like a vanilla butter cream with a hint of lemon frosting.
Have a garden you'd like to share?
Have photos to share? We'd love to see your garden, a particular collection of plants you love, or a wonderful garden you had the chance to visit!
To submit, send 5-10 photos to [email protected] along with some information about the plants in the pictures and where you took the photos. We'd love to hear where you are located, how long you've been gardening, successes you are proud of, failures you learned from, hopes for the future, favorite plants, or funny stories from your garden.
Have a mobile phone? Tag your photos on Facebook, Instagram or Twitter with #FineGardening!
Do you receive the GPOD by email yet? Sign up here.