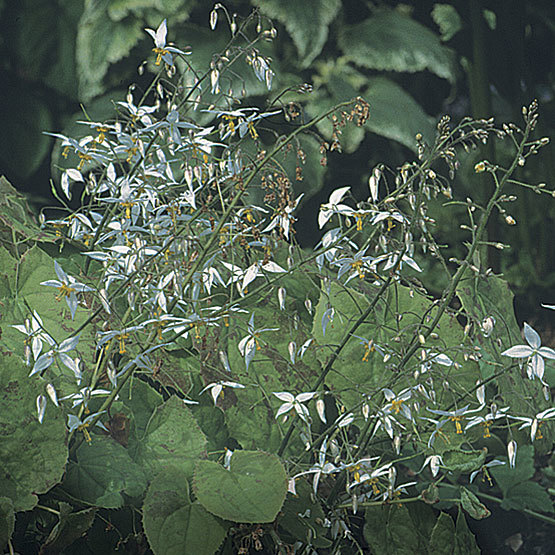 The genus Epimedium is characterized by 4-petaled flowers hanging in clusters in shades of yellow, beige, pink, lavender, purple, red, or white, borne in racemes from spring to early summer. New leaves emerge with bronzy pink edges before turning green in summer. There are evergreen and deciduous species.
Noteworthy CharacteristicsEpimedium ranges from the Mediterranean to temperate East Asia, occurring in woodland, scrub, and shady, rocky places. Mainly basal, 2- or 3-ternate, sometimes pinnate leaves with leathery texture. Heart- or lance-shaped leaflets.
CareThrives in full to partial shade with rich, well-drained soil but will grow well (although slower) in dry conditions.
PropagationDivide in autumn or after flowering. Root rhizome cuttings under glass in winter; plant out after danger of frost has passed.
ProblemsVine weevil and mosaic virus.