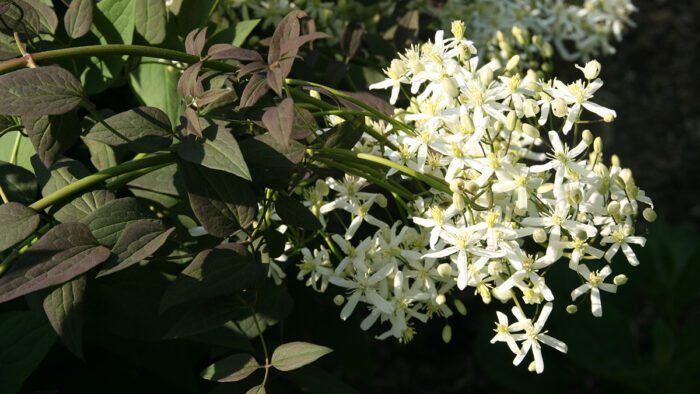 There is a sweet spot in the Southeast between the end of spring and the beginning of summer. The ephemeral spring blooms have faded, and summer annuals and perennials are just getting started. Many of the plants that rise to the occasion at this time are well-known, like irises (Iris spp. and cvs., Zones 3–9), peonies (Paeonia spp. and cvs., Zones 3–8), and hostas (Hosta spp. and cvs., Zones 3–8). But what else can we add to our Southeastern gardens to push us into summer? Of course, the list of new plants we can try never ends, and one more plant is never enough. Here are four of my favorite plants that bloom in late spring for the Southeast.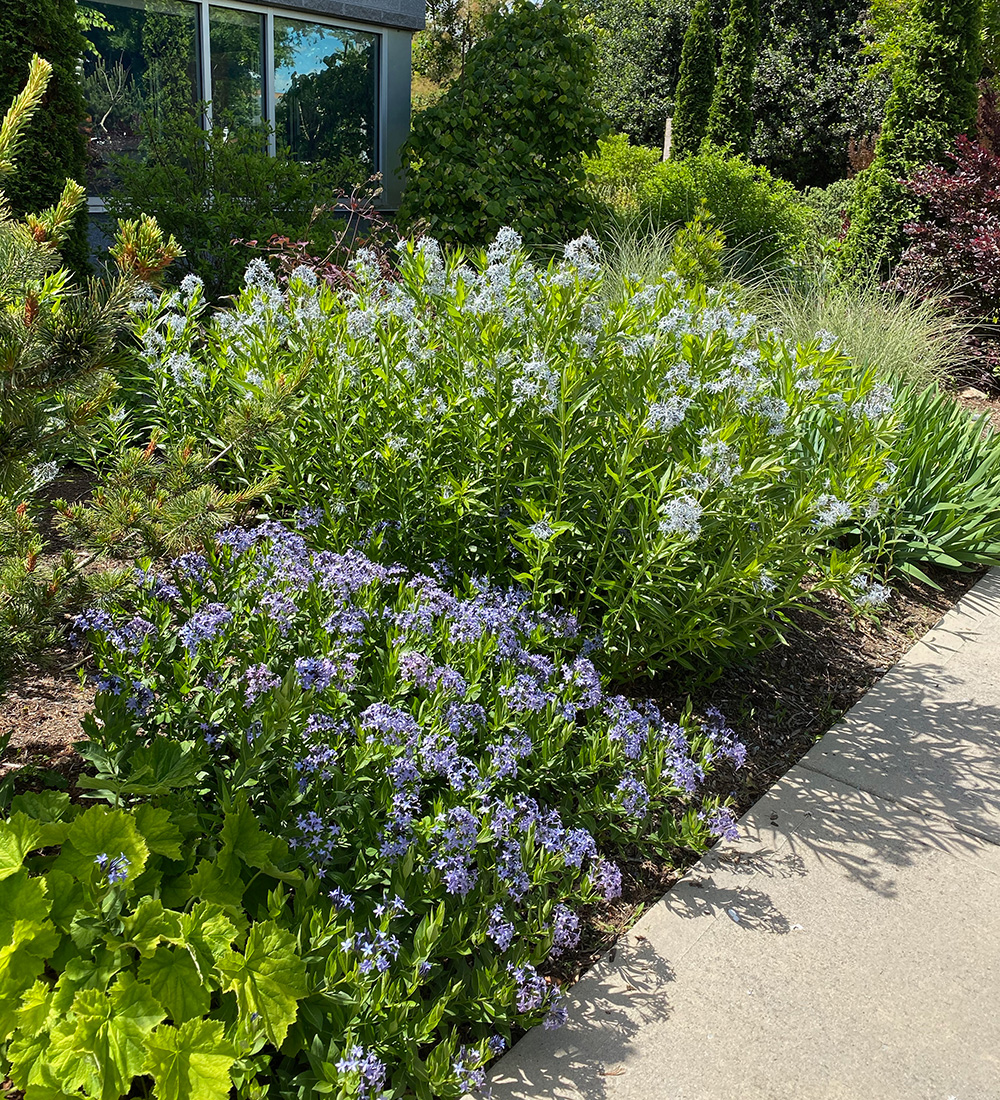 Eastern bluestar is a charming, drama-free native with spring flowers and fall color
Amsonia tabernaemontana, Zones 3–9
With the addition of some very garden-worthy cultivars, Eastern bluestar has had a real coming of age over the last several years. Often thought of as second-best to Hubricht's bluestar (Amsonia hubrichtii, Zones 5–8), Eastern bluestar is just as worthy and has a lot to offer. Native to our region and found growing on roadsides or in sunny fields, Eastern bluestar gets high marks for hardiness and longevity. This plant makes a nice 3-foot-tall, 3-foot-wide clump over time when planted in full sun. It requires very little attention and rewards gardeners in the Southeast with early May blooms of light blue on top of wandlike stalks. Fast-forward to autumn, and plants that have received adequate moisture during the hottest part of the summer will have a beautiful golden fall color. 'Blue Ice' bluestar (Amsonia 'Blue Ice', Zones 3–9) is a notable bluestar hybrid that has become a staple in my garden; it is shorter than Eastern bluestar and only grows about 18 inches tall and wide.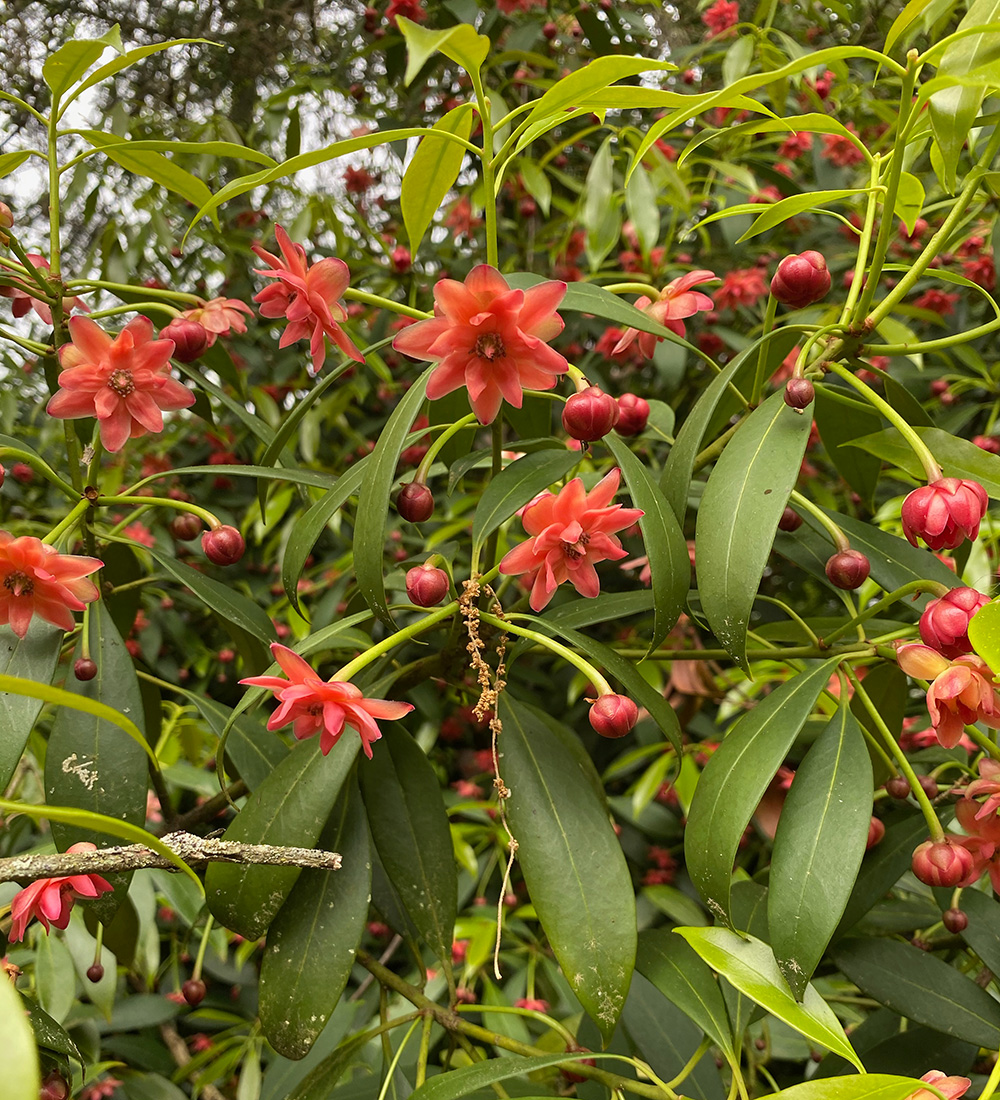 Chinese anise tree is a lesser-known evergreen shrub with untapped potential
Illicium henryi, Zones 7–10
Flowering broadleaf evergreens constitute a plant category always in high demand in the Southeast. Many underused plants fit this description; one of them is Chinese anise tree, also called Henry anise tree. I have seen this shrub perform wonderfully in sun and shade and sail through the heat of summer (although it should receive some supplemental water in the hottest part of the summer if planted in full sun). The flowers are an unusual combination of pink, salmon, and red and appear in late spring. Gardeners can use this plant as a single specimen or planted en masse in a hedge; either way, they will be very happy with the results. Loose, organic soil and supplemental moisture when it's hot seems to be the ticket to happy plants. Expect individuals to grow in a rounded, pyramidal shape to about 10 feet high and 8 feet wide over time.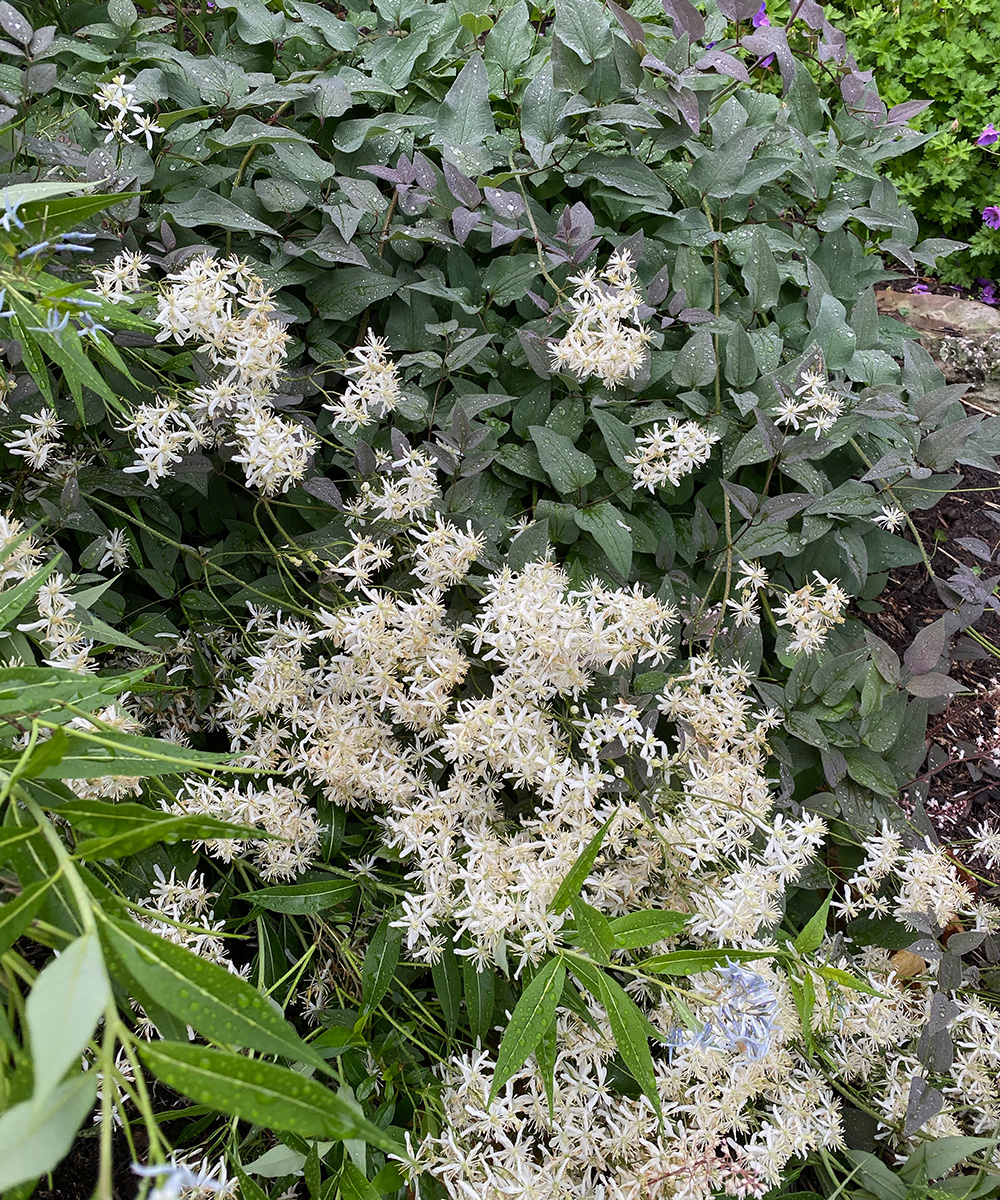 'Purpurea' ground virginsbower
Clematis recta 'Purpurea', Zones 3–9
This bush clematis is technically a vine but has a very shrubby habit. It emerges from the ground in a clump of dark foliage and grows until it can't bear the weight of itself. It will then flop over if not supported. I personally don't offer my plant any formal support other than that of its neighbors, although you could certainly provide support to prevent flopping. You can also plant this vine on the sunny side of a large shrub and allow it to wind through the branches of the shrub for support. A glorious combination of dark foliage and white flowers makes this one of the plants I can't live without in late spring. Hundreds of fragrant, delicately fringed flowers cover the plant when they bloom. As with other clematis, you will be amazed at the growth this plant puts on in a very short time, growing 6 feet high and 4 feet wide at maturity.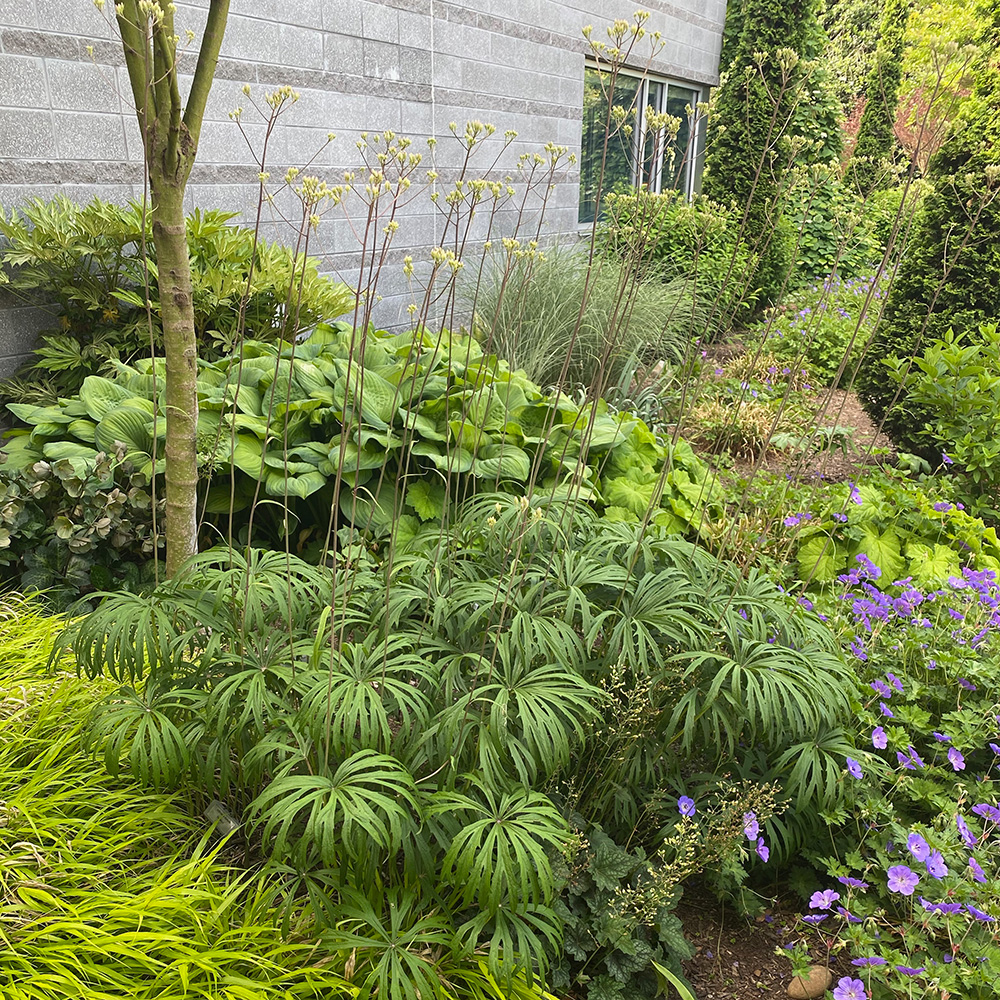 Shredded umbrella plant's bold, textured foliage contrasts with its airy, delicate flowers
Syneilesis aconitifolia, Zones 4–8
Normally in the Southeast, by early April I start to see the emerging leaves of shredded umbrella plant. When leaves unfold, they are hairy and silver and look like something Dr. Seuss conjured for his own garden. By late spring I see the plant in all its glory. Off-white flowers bloom in May, sitting high above the foliage. The plants can reach 1½ to 2 feet tall without flowers and 3 feet tall when in bloom. If your plants are happy, you might get leaves that stretch out to 10 inches across on mature plants. Place your shredded umbrella plant in a spot that gets morning sun and afternoon shade for best results.
Spring is a great time to plant
Spring is a great time to add something new to your garden, particularly if you are worried about hardiness. If something is marginally hardy to your area and you still want to give it a go, early spring is the perfect time to start the establishment process. All of the plants profiled here will easily establish well in the Southeast when planted in spring. This list is just the beginning of the plants with spring interest for our region. For more, check out:
And for more Southeast regional reports, click here.
—Andy Pulte is a faculty member in the plant sciences department at the University of Tennessee.