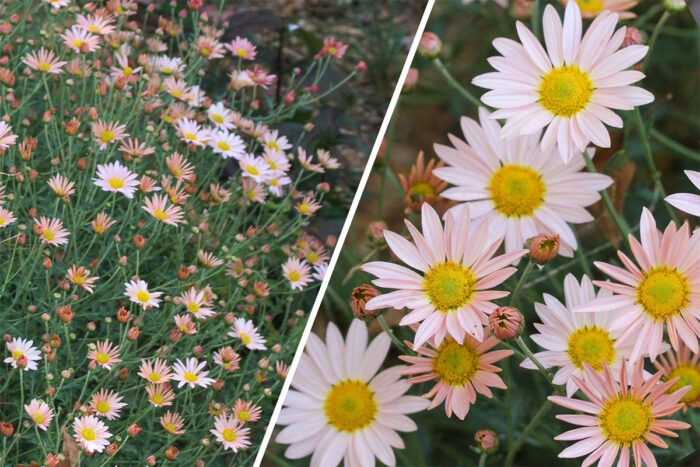 As the weather starts to cool in midfall, many flower beds drift into a slump. The mighty summer bloomers have declined and gone to seed, and there aren't many plants up to carrying their torch through to the end of the season. It's as if the entire garden shrugs and says, "What now?" This sudden change may drive you to your nearest garden center in desperation for fall annuals, but consider investing in perennials that will show up every year instead. The following plants are impossibly late bloomers that will last through late fall and can extend your garden's interest year after year.
'Hillside Sheffield Pink' mum
When you hear about mums (Chrysanthemum spp. and cvs., Zones 3–9) in autumn, you might imagine overflowing storefront displays of hybrid fall mums. Hardy garden mums, however, are a little different. Also sometimes called Sheffield daisies, these mums are more daisy-like in bloom structure, but no less essential for fall color. The peachy-pink 'Hillside Sheffield Pink' (Chrysanthemum 'Hillside Sheffield Pink', Zones 3–7), for example, is a tried-and-true variety that can withstand the Southeast's summers to put on a dazzling show starting in mid-October.
A tip with these hardy garden mums is to give them a Chelsea chop just before the Fourth of July, which keeps them compact and prevents flopping. They spread by stolons in a slow, well-mannered way that fills in open areas nicely. Mature plants can be divided in spring and gifted away to friends.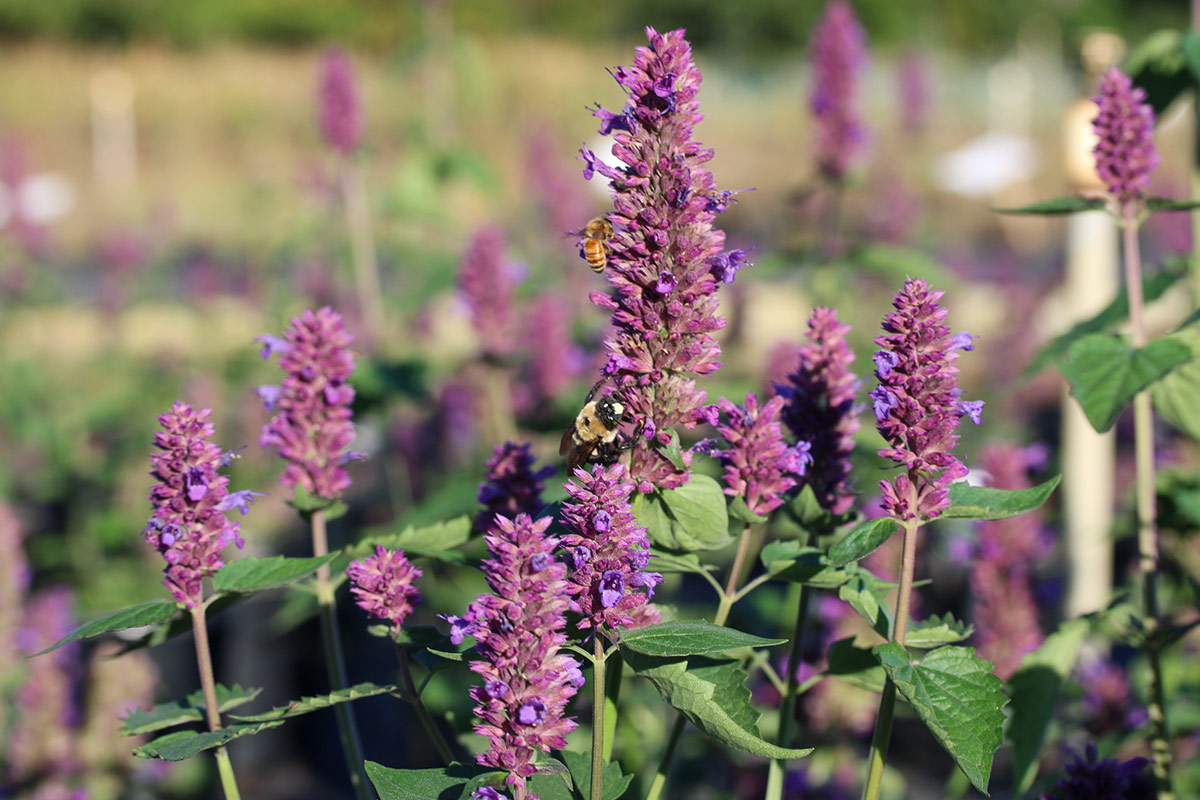 'Blue Boa' agastache
Agastache (Agastache spp. and cvs., Zones 4–11) is beloved by every pollinator out there, especially in the late summer and fall when nectar sources are harder to find. The fuzzy, pipe cleaner–shaped flowers are almost always occupied by bumblebees or butterflies. Agastache cultivars come in just about every color imaginable. A favorite of mine is 'Blue Boa' agastache (Agastache 'Blue Boa', Zones 5–10), a deeply purple variety that usually provides color through the entire summer and fall until the first hard frost. The secret to success with agastache is that it should never be fertilized, or it will flop. It's a low-maintenance fast grower that responds well to cutting back at almost any time of year. However, you may want to leave it standing and not cut it back for the winter to avoid the risk of moisture running down the hollow stems and rotting the crown of the plant.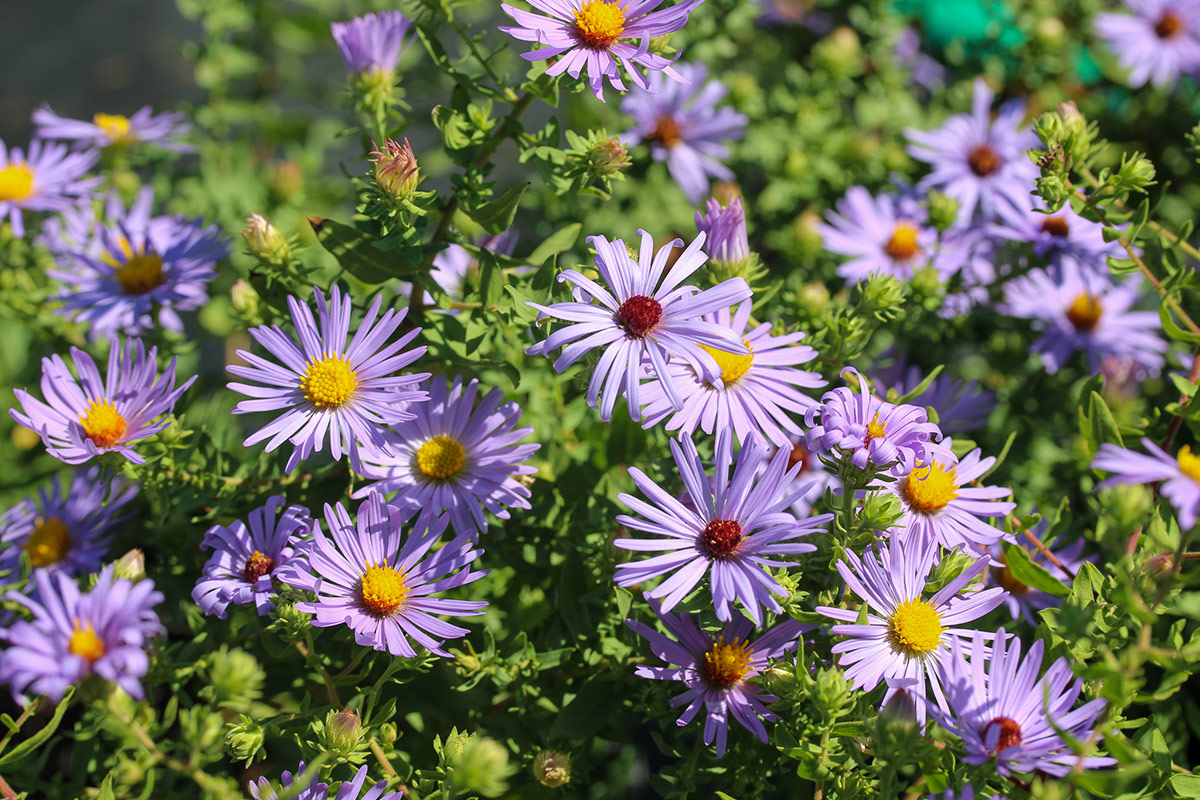 'Raydon's Favorite' aromatic aster
American asters (Symphyotrichum spp. and cvs., Zones 4–8) are among the best performers for fall, with mounds upon mounds of daisy-like blooms. 'Raydon's Favorite' aromatic aster (Symphyotrichum oblongifolium 'Raydon's Favorite', Zones 4–8) is one of the last asters to bloom in the season. It's a reliable perennial with charming, lavender-colored flowers. American asters are frequented by many late-season pollinators and in my experience seem to be especially attractive to painted lady and buckeye butterflies. Asters thrive with consistent moisture. Much like hardy garden mums, flopping on taller varieties can be circumvented by cutting back in the summer.
For more fall-blooming plants for the Southeast, check out:
—Cheyenne Wine is a writer and photographer for Rare Roots Nursery in Mechanicsville, Virginia.
Photos: Cheyenne Wine