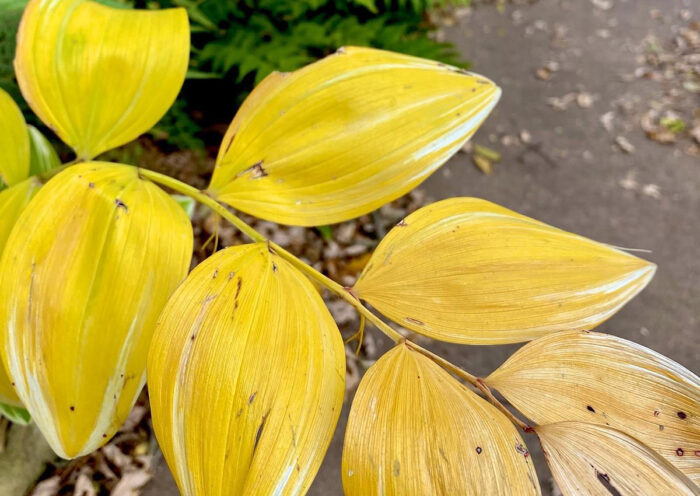 The Southeast is one of our country's fall color hot spots. Autumn seems to take place in acts, with one species yielding to another as each reaches its peak fall color. There are a multitude of plants both familiar and unfamiliar that can bring an extra shot of excitement to your fall garden. Below, I'll describe some of those plants that make fall one of the best times of year in the Southeast. Each of these plants has been suggested by an expert specifically for our region.
Arkansas bluestar
Amsonia hubrichtii, Zones 5–8
"There is no other perennial that lights up the southeastern landscapes more than the golden yellow fall color of Arkansas amsonia. Additionally, this drought-tolerant South Central–U.S. native dances in the wind May through November like feathers on a peacock." —Jason Reeves, horticulturist, University of Tennessee Gardens Jackson, and Fine Gardening contributing editor
In the home landscape or a parking lot median, bluestar (Amsonia spp. and cvs., Zones 3–9) is a top perennial for the Southeast. Easily grown with medium moisture, Arkansas bluestar, which is native to the South, reaches 3 feet tall and 3 feet wide. Half-inch-wide, light blue, star-shaped flowers appear in terminal clusters in spring. The foliage is bright green and feathery, turning bright gold in autumn. This plant is best displayed en masse in full sun or partial shade. Provide supplemental moisture during dry periods to ensure a good fall display.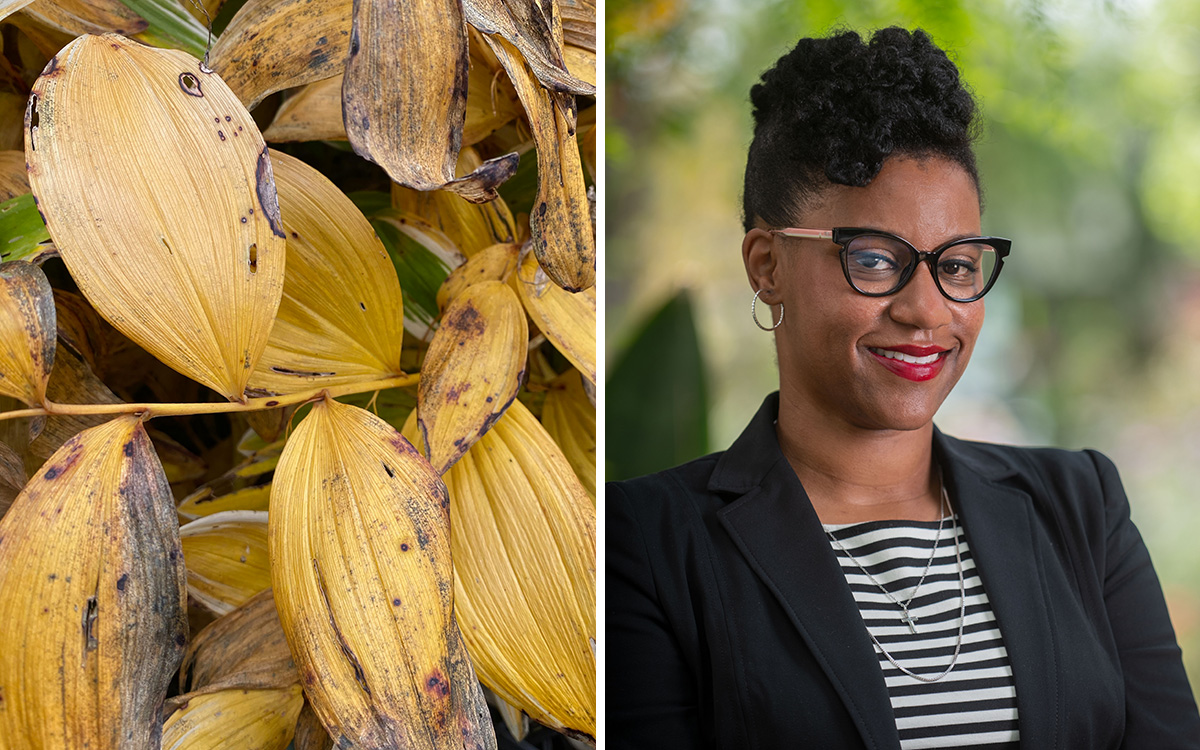 Variegated Solomon's seal
Polygonatum odoratum var. pluriflorum 'Variegatum', Zones 3–8
"This plant gives lemon-lime-ombré vibes as it fades, adding a fun pop of color to fall arrangements." —Abra Lee, author and horticulturalist
Variegated Solomon's seal is a shade-loving, rhizomatous perennial that typically grows 18 to 24 inches tall and 9 to 12 inches wide with gracefully arching and angled unbranched stems. It's native to the slopes and woodland areas of Europe and Asia, but it finds itself right at home in a Southeast shade garden. Mostly admired in the spring for its fresh leaves and bell-like flowers, it has great fall interest with its golden yellow foliage color. Adequate moisture during the driest parts of summer will help improve the fall display.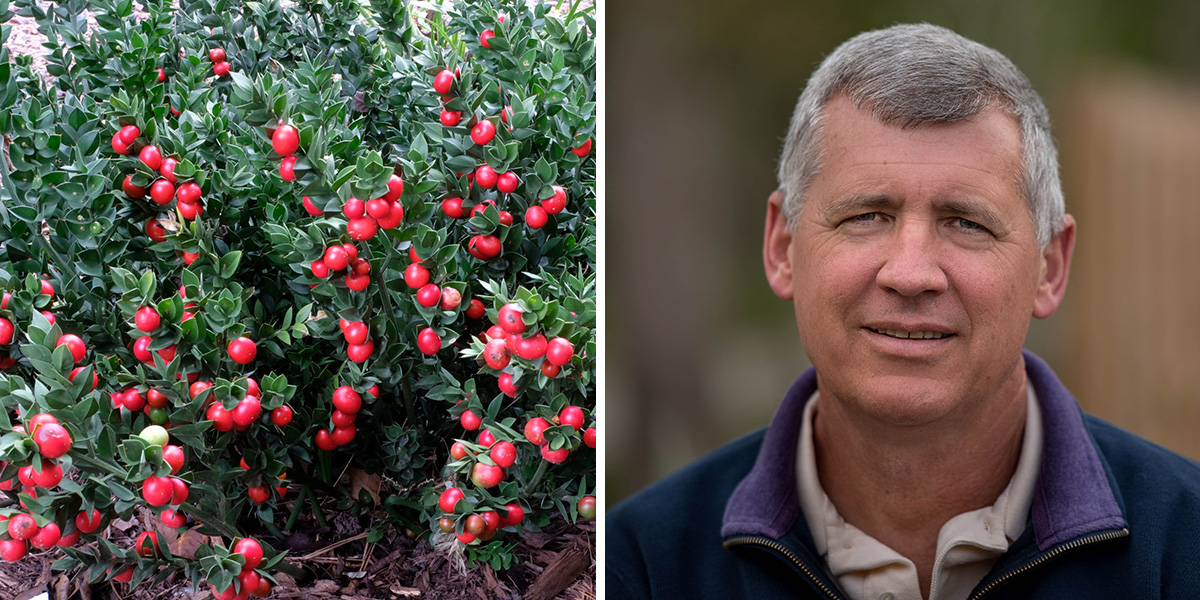 Butcher's broom
Ruscus aculeatus, Zones 7–9
"Ruscus aculeatus is a favorite for its stunning bright red fruit show, which shines during the fall and winter season in the woodland garden. The most stunning clone that we wouldn't garden without is the dwarf, self-fruiting Ruscus 'Elizabeth Lawrence.'" —Tony Avent, proprietor of Juniper Level Botanic Garden and Plant Delights Nursery
Butcher's broom is an evergreen shrub for those dappled shade areas of your garden. Plants sucker slowly from the base and can form a colony over time. This shrub is lauded for its ability to handle dry shade conditions. Evergreen foliage gives this plant interest year-round. However, the red berries that last from late summer into winter make this a fall standout. Members of this plant genus (Ruscus spp. and cvs., Zones 7–9) are known to be dioecious, meaning they have separate male and female plants. However, this species often has self-fertile flowers and will produce fruit without a partner. Nevertheless, having multiple plants will lead to more fruiting success.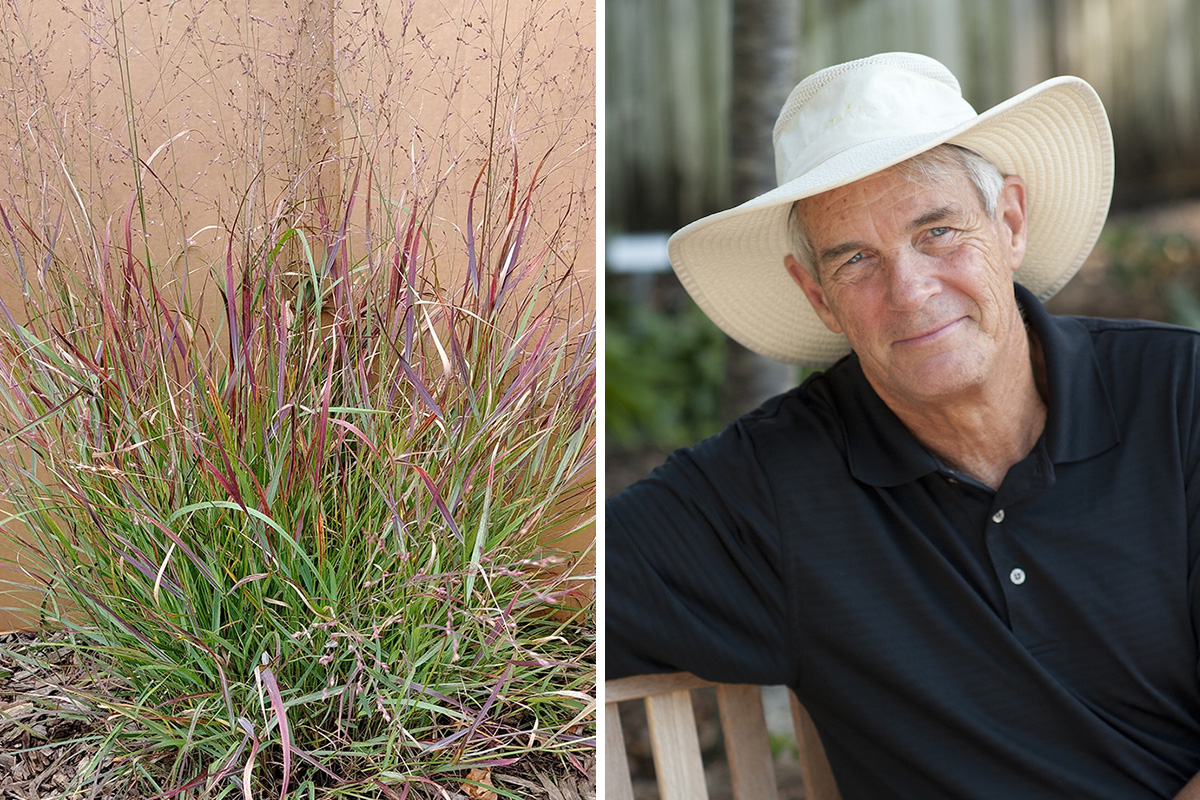 'Cheyenne Sky' switchgrass
Panicum virgatum 'Cheyenne Sky', Zones 4–9
"Autumn color from grasses is always something to look forward to. For some brilliant reds, oranges, and golds, I like the straw color, or even red color of the switchgrasses, especially 'Cheyenne Sky.'" —Dr. Allan Armitage, author and professor emeritus of horticulture, University of Georgia
Any switchgrass (Panicum spp. and cvs., Zones 3–9) cultivar will thrive in well-drained soil with adequate moisture. However, in a garden situation, that is never what I would recommend. Panicum species are very easy going and will adapt to less-than-ideal growing conditions. In fact, when placed in full sun in poor soil with sparse moisture, plants will be shorter, more upright, and less floppy. 'Cheyenne Sky' is shorter than the species and will be upright and vase-shaped if you don't pamper it too much. This is one of the best switchgrasses for year-round interest. You will be rewarded in the later part of each growing season as blue-green foliage turns wine-red. As fall progresses, plants produce complementary seed heads held just above the foliage.
In the Southeast, we really have a lot going for us in the fall. In the best years, what we call fall can last late into November. Great gardens capture every ounce of the season with plants that have interesting or unique characteristics late in the season. Fall is a great time for planting and a great time for observing how you can make your garden even better in years to come.
For more fall standouts, check out these articles:
—Andy Pulte is a faculty member in the plant sciences department at the University of Tennessee.