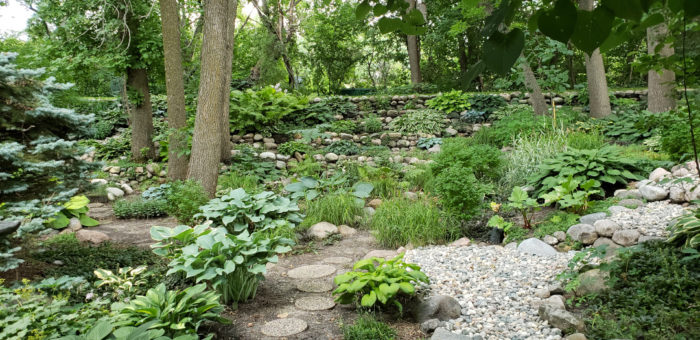 We are Bill and Grace Wald. Our home and gardens are located along the banks of the Sheyenne River in Harwood, North Dakota. We are in Zone 4. Our property is protected from river floods with a permanent dike/levy and has a drainage ditch running through it. Because of the various elevations, we have made many terraces with natural fieldstone in order to minimize erosion. We have many mature native river-bottom trees consisting of mostly ash, boxelder, and oak. With all of the shade these trees provide, we primarily have shade-loving plants and ground covers. We have over thirty varieties and several hundred hostas. We do however, have a couple of sun spots with sun-loving perennials. The following photos were taken over a two-to-three-month period.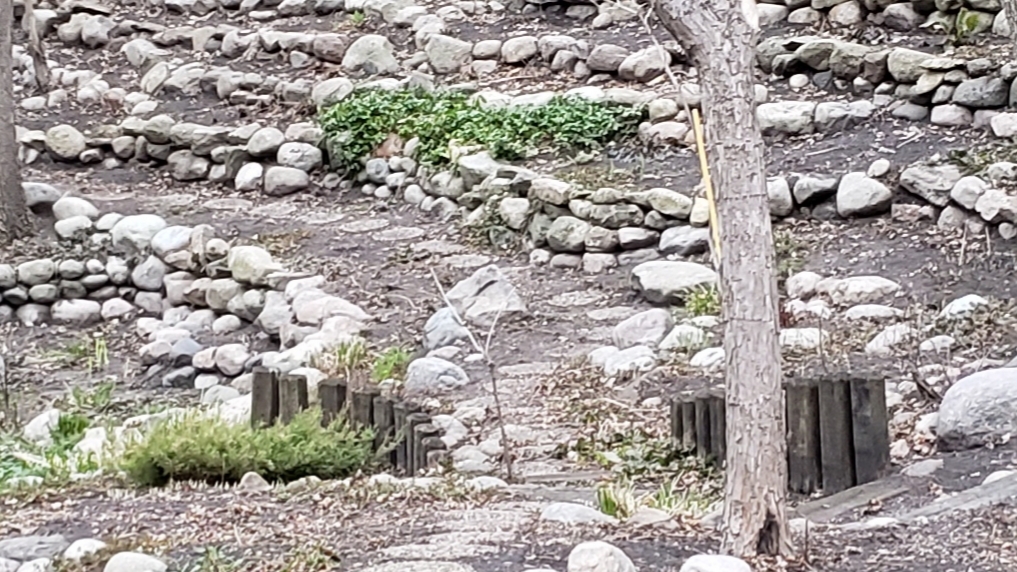 Early spring showing some of the rock wall terracing.
This is our patio, which at one time was our basketball court, sandbox, and firepit. The concrete was poured in 4-foot squares with boards between. The boards rotted, and we are planting Irish moss (Sagina subulata, Zones 4–8).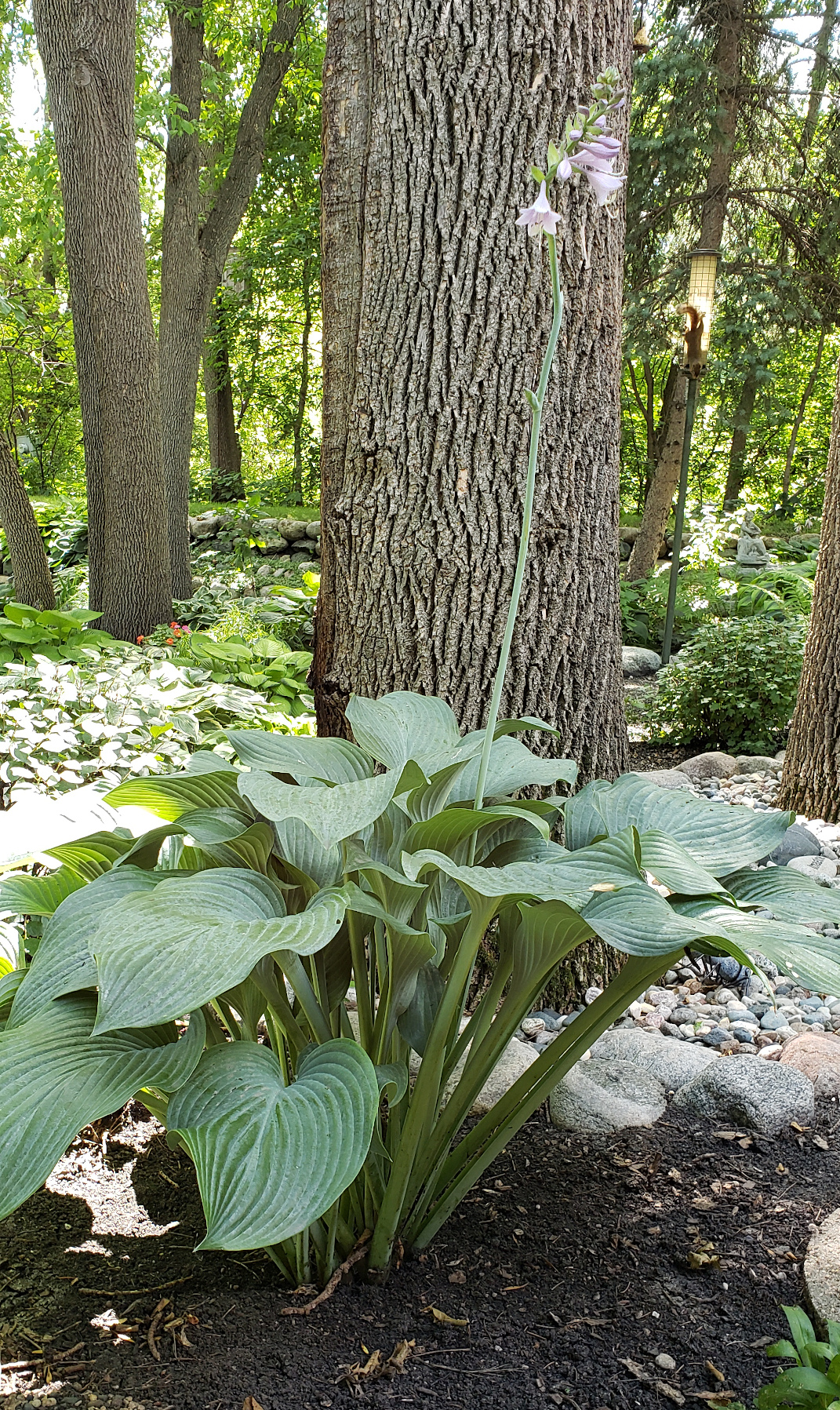 Hosta 'Krossa Regal' (Zones 3–8)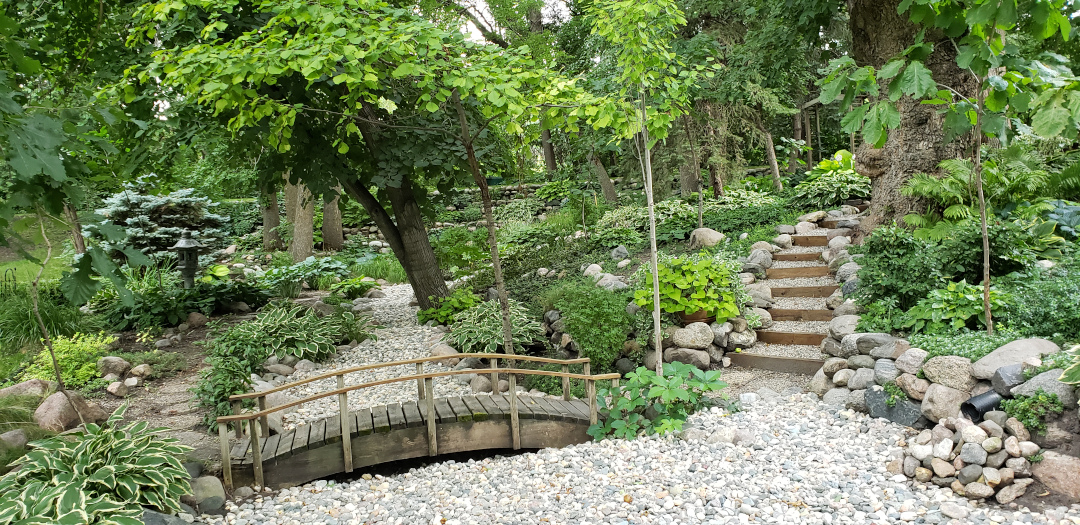 A river bed (dry) in a drainage ditch and a stairway leading to the patio. The garden is planted with a variety of hostas, penstemon, and ground covers.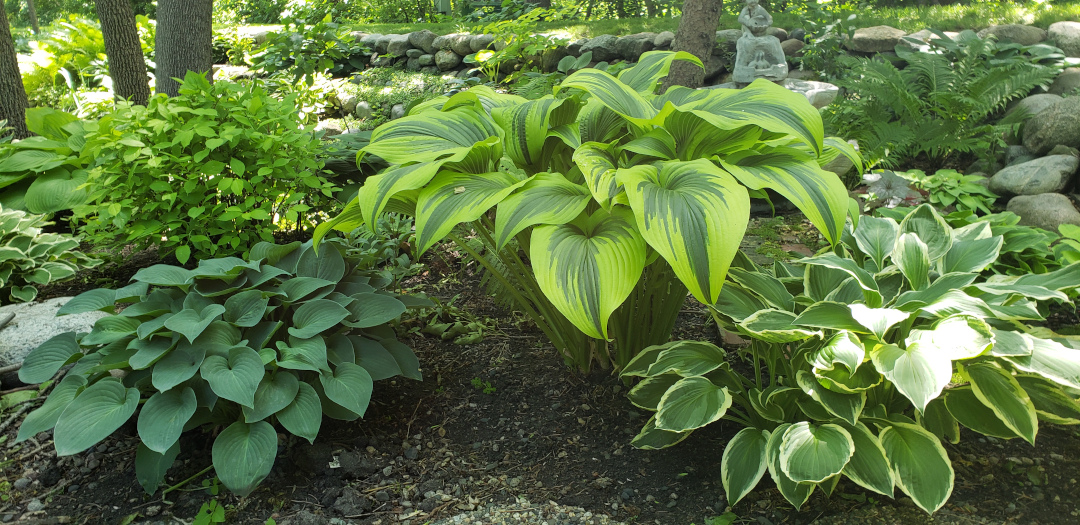 Hostas, with Hosta montana 'Aureomarginata' (Zones 4–8) in the center.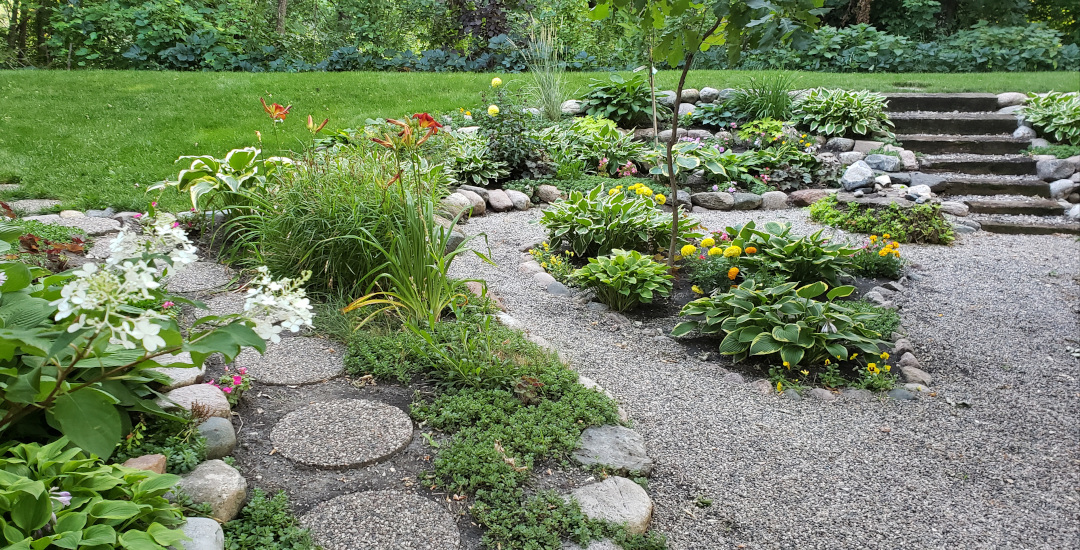 Side sunshine yard, with daylilies, hydrangeas, hostas, and a few annuals.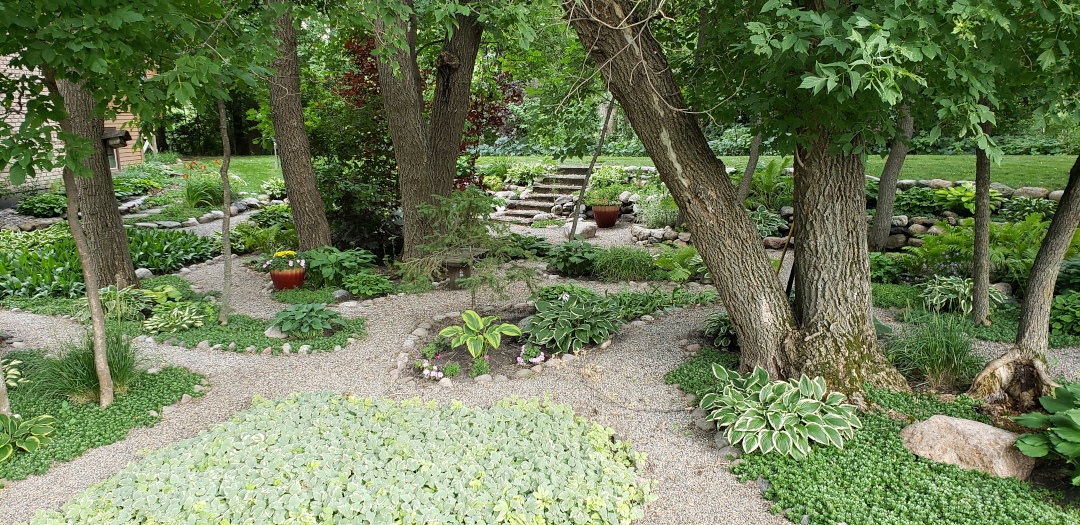 Side yard with snow on the mountain (Aegopodium podagraria 'Variegata', Zones 4–9), sedums, lily of the valley (Convallaria majalis, Zones 3–8) and hostas.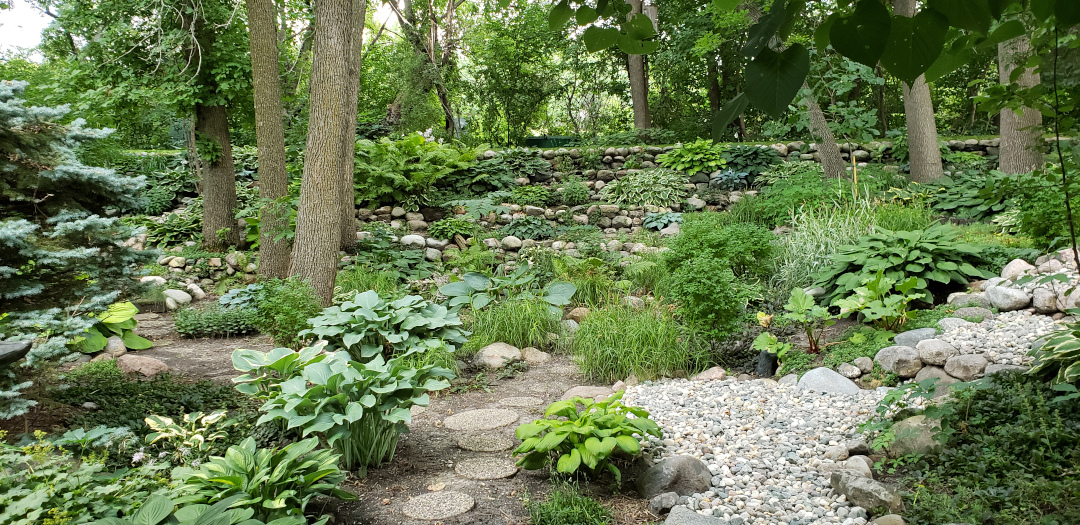 Hostas line the pathway to the terraced dike wall, with a variety of ferns.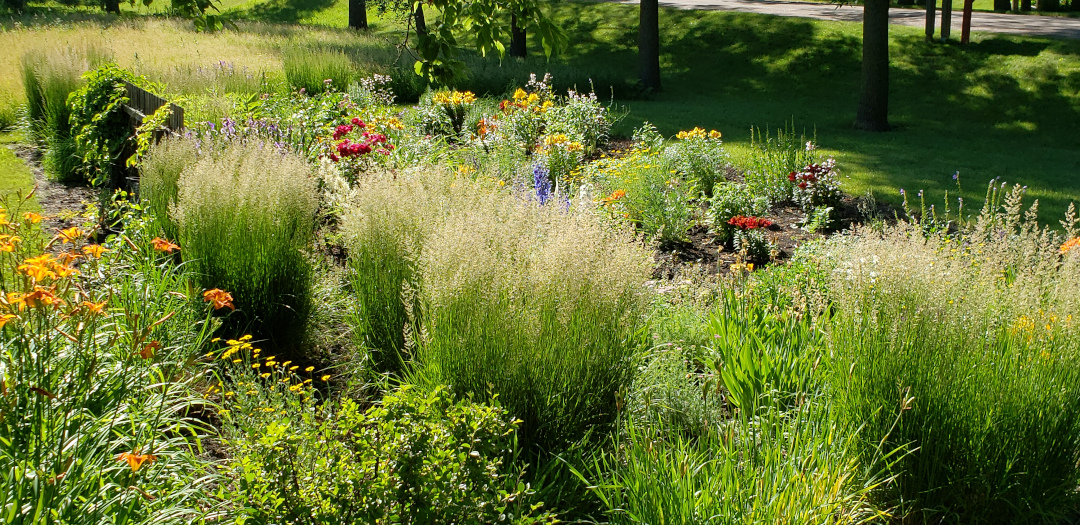 The front-yard sunshine garden includes Karl Foerster grass (Calamagrostis acutiflora, Zones 4–8), bluestem, roses, delphinium (Delphinium elatum, Zones 3–8), Asiatic lilies (Lilium hybrid, Asiatic group, Zones 4–9).
Have a garden you'd like to share?
Have photos to share? We'd love to see your garden, a particular collection of plants you love, or a wonderful garden you had the chance to visit!
To submit, send 5-10 photos to [email protected] along with some information about the plants in the pictures and where you took the photos. We'd love to hear where you are located, how long you've been gardening, successes you are proud of, failures you learned from, hopes for the future, favorite plants, or funny stories from your garden.
If you want to send photos in separate emails to the GPOD email box that is just fine.
Have a mobile phone? Tag your photos on Facebook, Instagram or Twitter with #FineGardening!
You don't have to be a professional garden photographer – check out our garden photography tips!
Do you receive the GPOD by email yet? Sign up here.