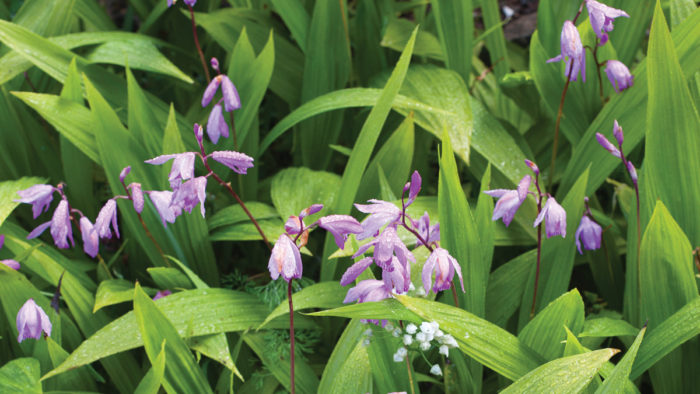 It's great to have some suggestions of plants that can take a beating, but unless you pair them with ideal partners, your garden could still fall flat. Here are a few ideas for using these shade-loving tough perennials in a captivating way, with the right mix of color, texture, and form.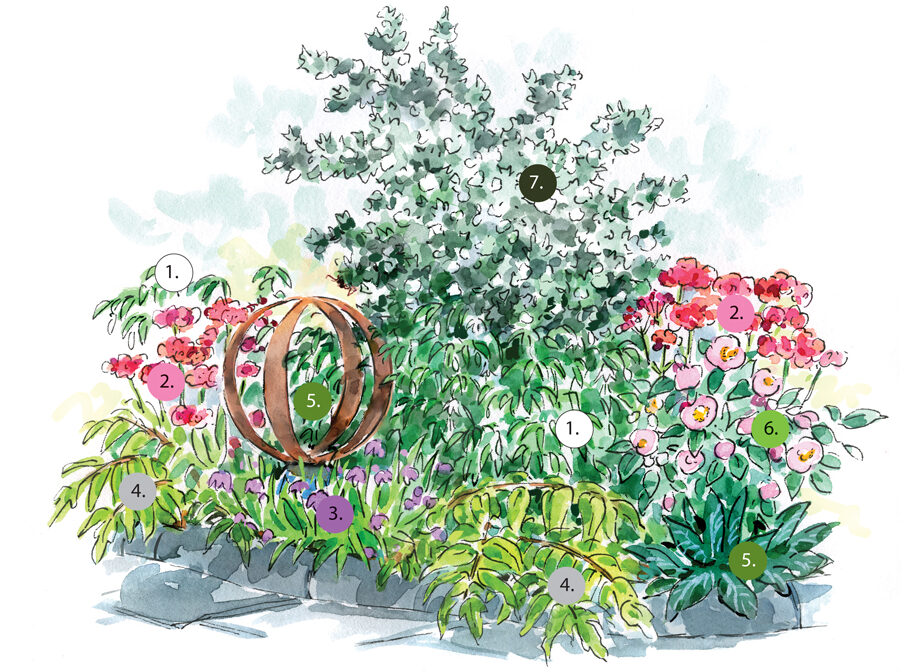 Planting Plan for

a bit of shade
'Hawkshead' fuchsia
Candelabra primrose
Chinese ground orchid
Japanese holly fern (Cyrtomium falcatum, Zones 6–10)
'HGC Jacob' hellebore (Helleborus niger 'HGC Jacob', Zones 5–9)
'Quintessence' camellia (Camellia 'Quintessence', Zones 7–10)
Burkwood sweet olive (Osmanthus × burkwoodii, Zones 7–10)

Chinese ground orchid looks exotic but thrives in cooler zones
Name:
Bletilla striata
Zones: 5–9
Size: 14 to 20 inches tall and 12 to 16 inches wide
Conditions: Full sun to partial shade; moist, well-drained soil
Native Range: China and Japan
Being lazy, I avoid exotic plants, but Chinese ground orchid is an exception. Its nodding, pinkish-purple (it also comes in white, red, and pale pink) tubular flowers sing out, "Finicky orchid!" but in reality, drainage is its sole demand. Grassy, tightly bound, ribbed leaves emerge in early spring, and the flowers whirl their way forth in midspring. Mine thrives in the semi-shade amid glossy ferns, and the foliage looks good until November. A friend planted his Chinese ground orchid corms 4 inches deep in a glazed pot by his front door, and it cheers the postman daily.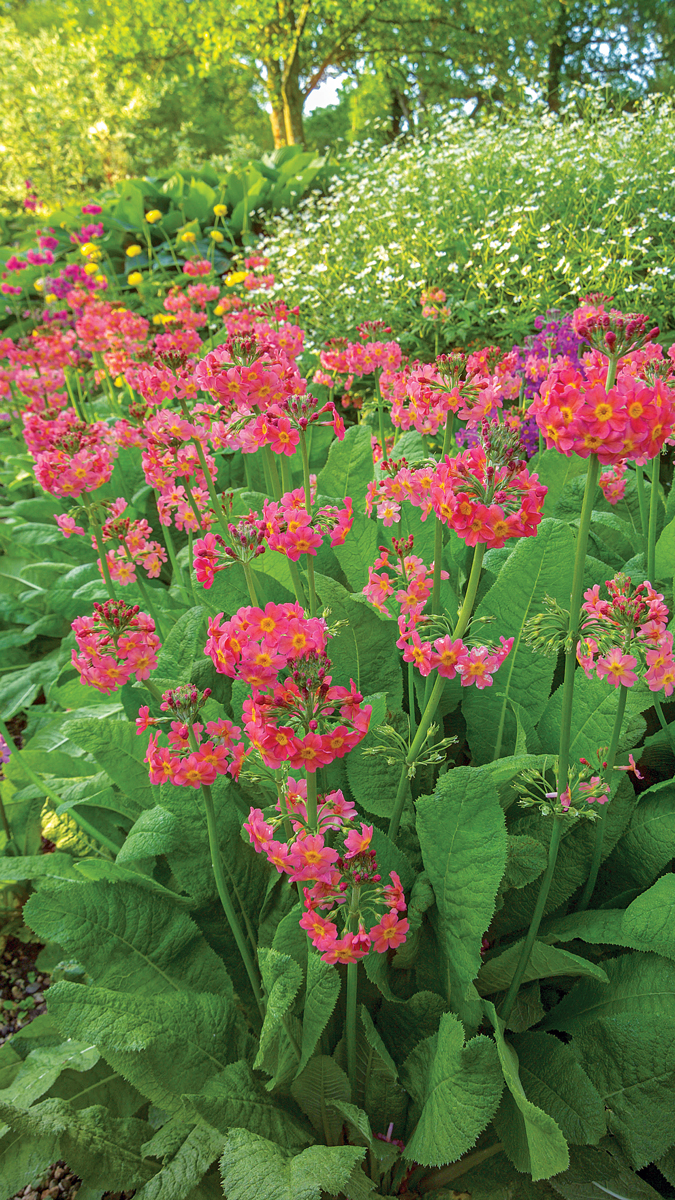 Candelabra primrose is the perfect stunner for soggy spots
Name:
Primula beesiana
Zones: 5–8
Size: 20 to 28 inches tall and 18 to 24 inches wide
Conditions: Full sun to partial shade; moist or wet soil
Native Range: China and Burma
To see candelabra primrose banking a pond, elegant and erect, is to assume it could never look that stately in your garden. But these soft, rosy-purple, multi-tiered blooms are easy to grow. They thrive in full sun with damp soil, standing 2 to 3 feet in midspring above a semi-evergreen rose of serrated leaves. I started with three small plants and now have nine, all in shades of light to deep pink and each with a cheerful yellow eye. I cut back the foliage in early fall; a new rosette leads the way come early spring.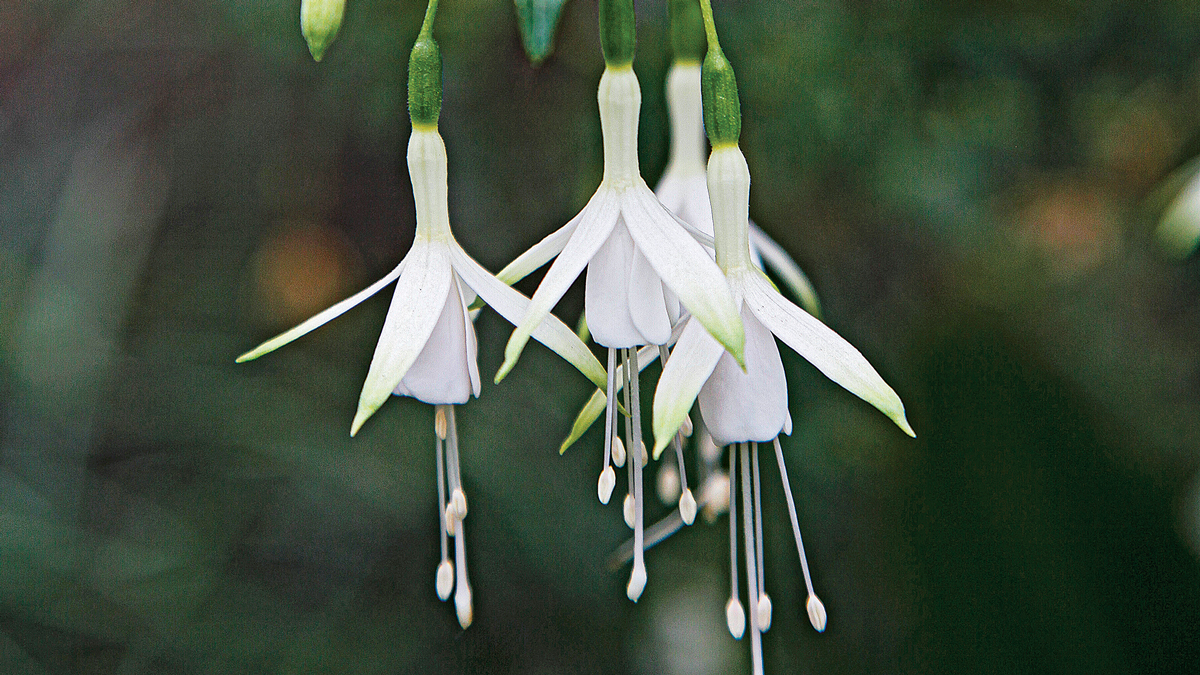 Hawkshead' fuchsia is more cold hardy than you think
Name:

Fuchsia 'Hawkshead'

Zones: 7–10

Size: 36 inches tall and 24 to 30 inches wide

Conditions: Full sun to partial shade; well-drained soil

Native Range: South America

With its multitude of pristine white flowers dangling and twinkling like earrings at the ball, 'Hawkshead' hardy fuchsia looks too ethereal to be anything other than another Cinderella—gone by midnight. But each summer, thinking my area's snow and dampness have done the plant in, I am surprised when atop the 4-to-5-foot stems (that never need staking), the pendulous flowers reappear. I never do anything for this plant to deserve such a show. Ever.

See the whole Tough yet Pretty Plants Collection
---
Julie Lane Gay gardens in Vancouver, British Columbia.
From Fine Gardening #195