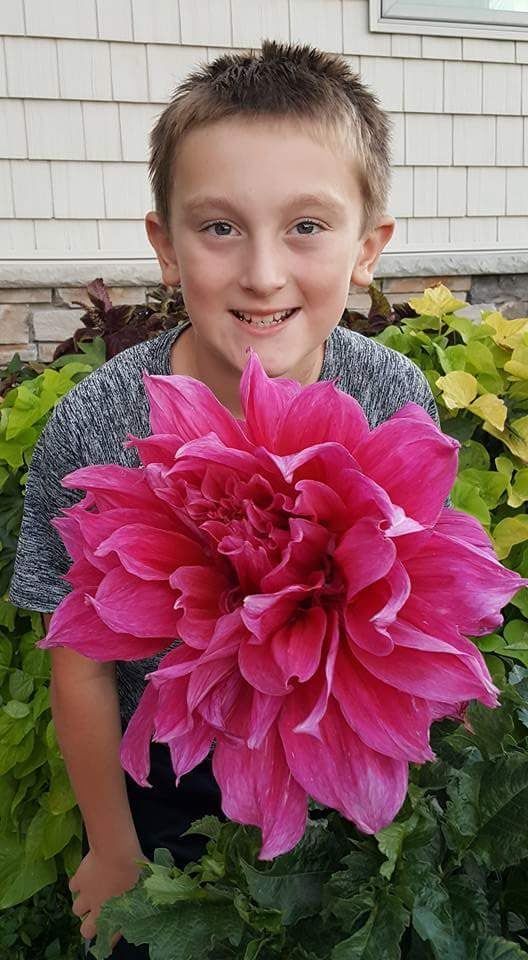 My name is Kim Triebwasser, and I live in Reiles Acres, North Dakota (Zone 4B). I have always loved gardening. In our short growing season, I take great interest in growing dinner plate dahlias and other annuals that are bouquet worthy. Dahlias are my cup of tea, but I LOVE growing other unique annuals.
We definitely have a challenge with our short growing season. I start my dahlias around May 15, but it depends on the amount of rain we have then. If it's a wet spring, I wait to plant until the end of May. (Praying for dahlia success never hurts either.) I have found success planting my dahlia tubers in a southwest-facing rock bed, protected from the North Dakota wind and crazy weather (including hail) that frequently occur. I train/protect them inside tomato cages.
The neighbors love to watch the bloom and enjoy receiving fresh cut arrangements.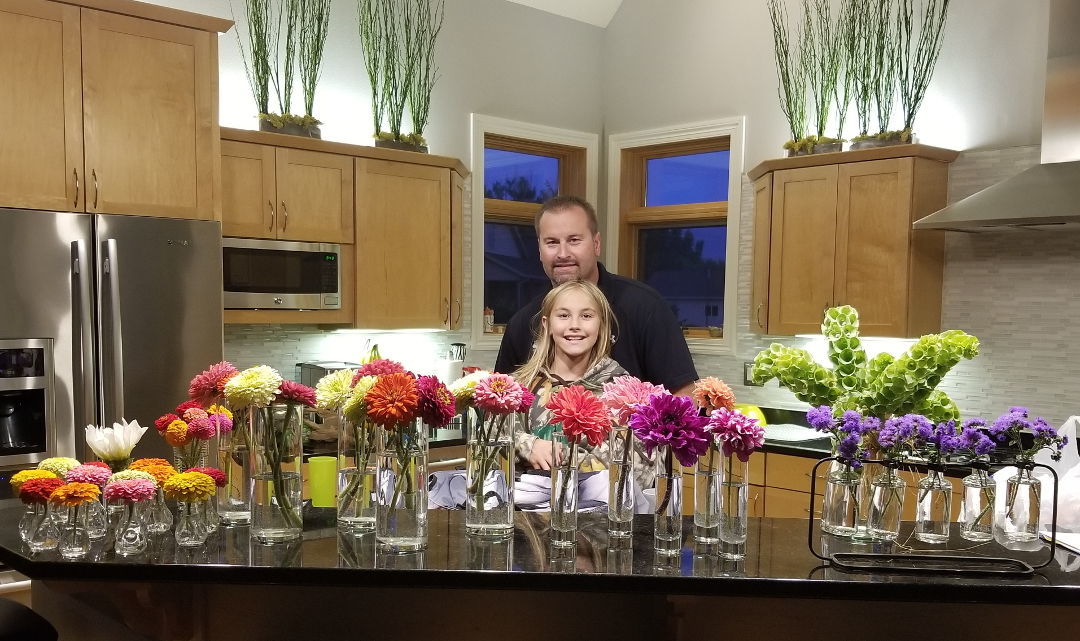 Dahlias and other annuals for cut flowers making a great display for everyone to enjoy!
A beautiful way to display a selection of incredible dahlia flowers. I love the way these flowers are in a similar color scheme but how each is slightly different to make a harmonious arrangement.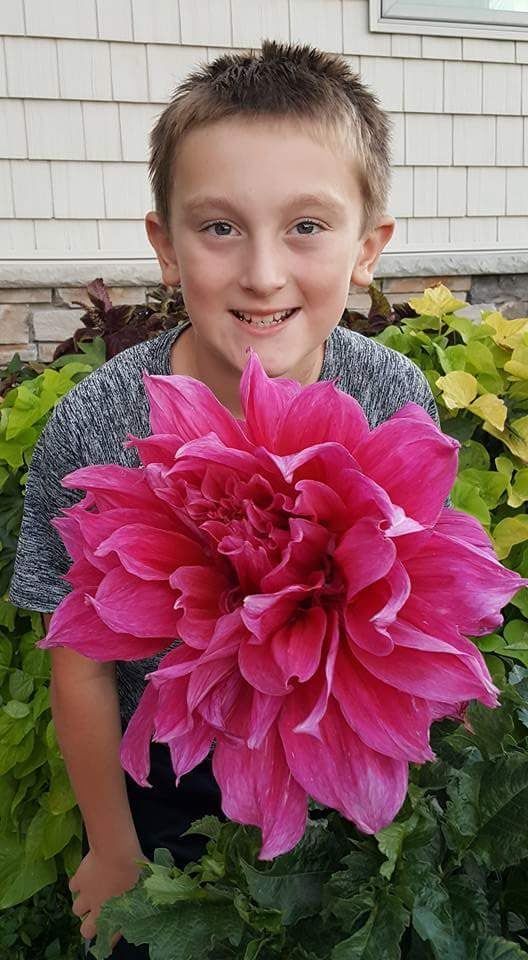 Dahlias come in all sizes and shapes. The largest, sometimes called dinner plate dahlias, have truly enormous flowers!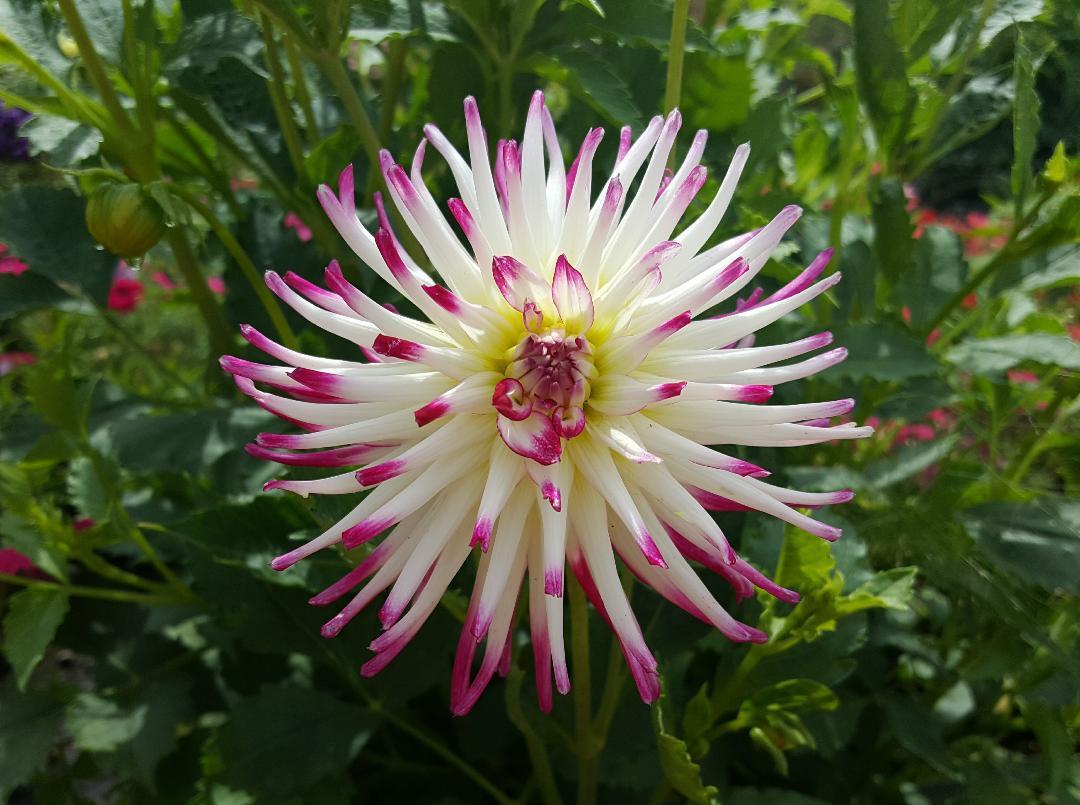 The petals on dahlia flowers come in many shapes. The form where the individual petals are rolled into narrow quills is called a cactus form.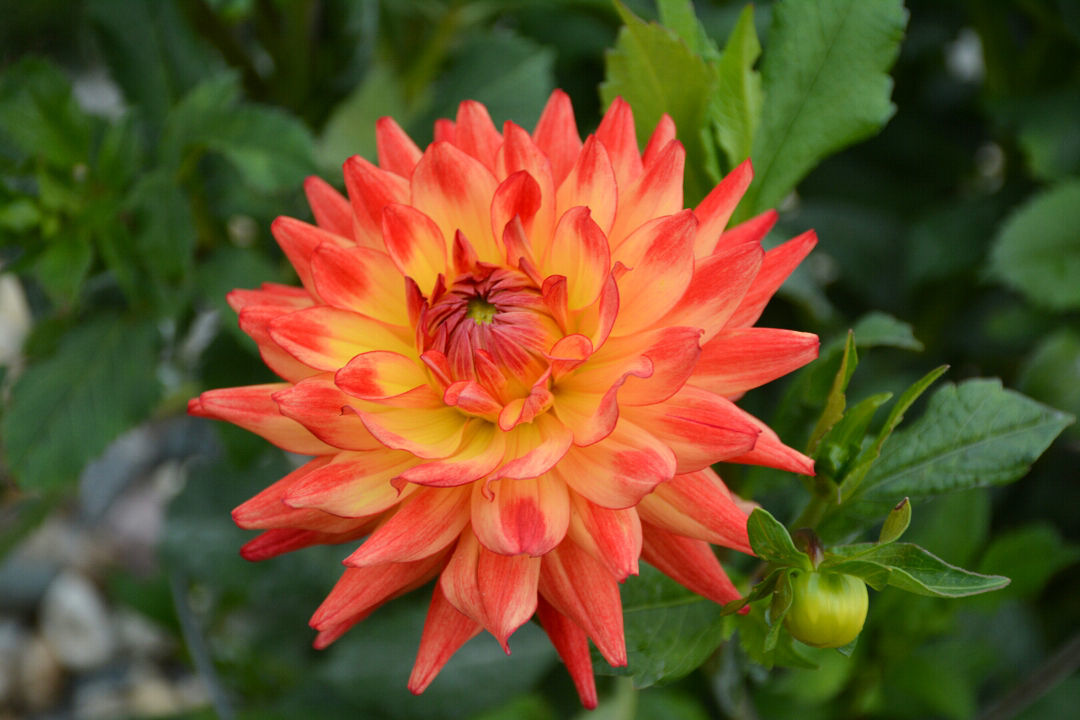 This slightly loose form is called a semi-cactus form.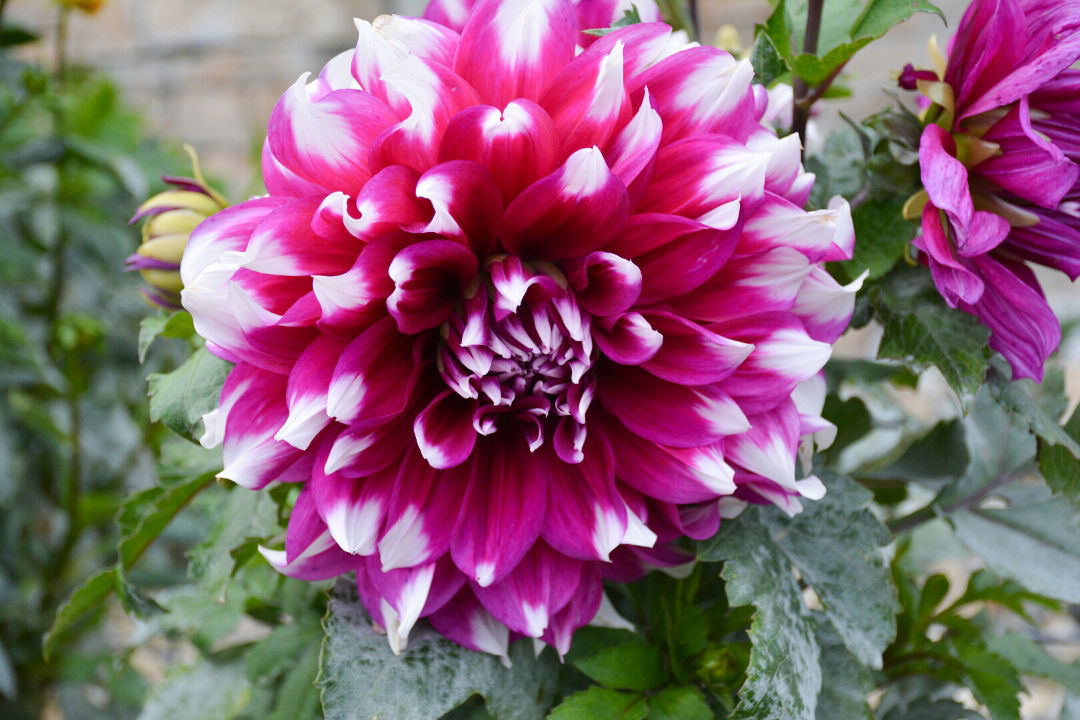 Flowers with broad, generally flat petals placed a little irregularly like this are called informal decorative.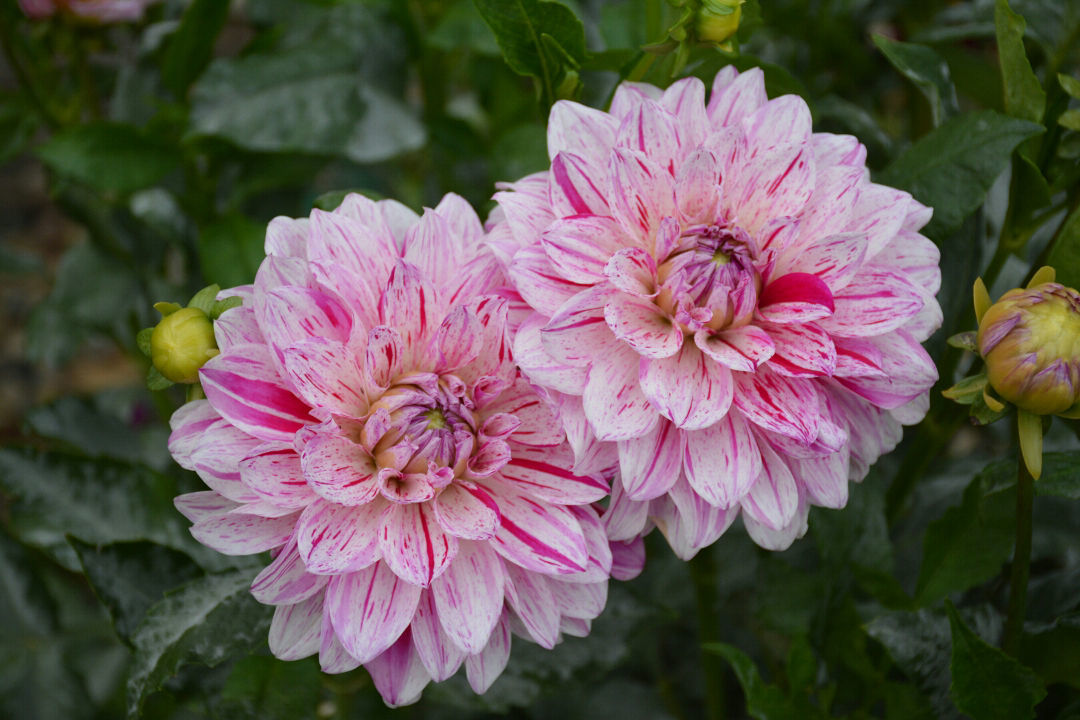 In addition to the many different forms and shapes of petals, dahlias come in a wide range of colors and color patterns—like this one, which is irregularly striped with white and pink.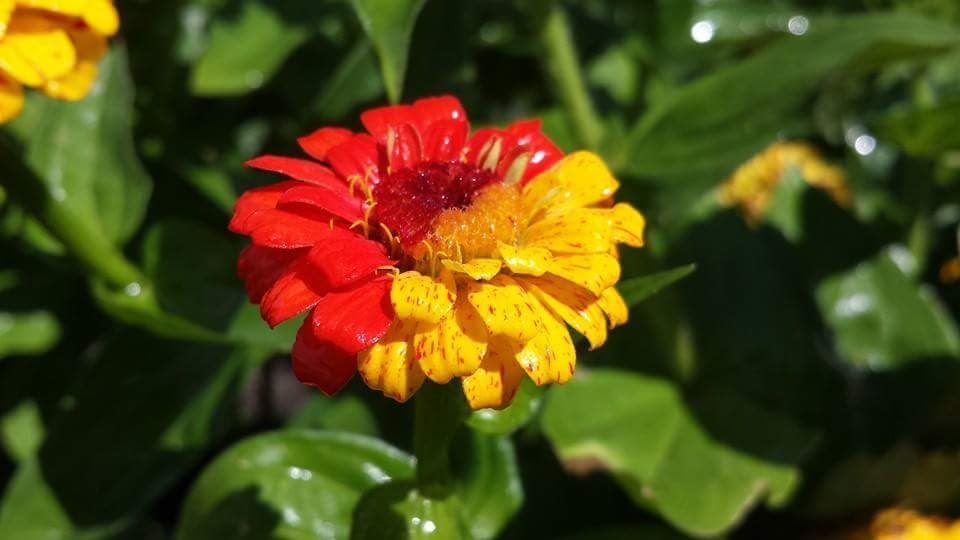 Kim spotted this unusually patterned zinnia flower in their patch one summer. This sort of flower, where one section is a different color, is called a "sectorial chimera," and it comes about when a natural, chance mutation occurs in part of a developing flower stem. They're very cool and unusual, but they don't last, as future flowers will most likely just be all red or yellow. If you spot one in your garden, be sure to enjoy it while you can!
Have a garden you'd like to share?
Have photos to share? We'd love to see your garden, a particular collection of plants you love, or a wonderful garden you had the chance to visit!
To submit, send 5-10 photos to [email protected] along with some information about the plants in the pictures and where you took the photos. We'd love to hear where you are located, how long you've been gardening, successes you are proud of, failures you learned from, hopes for the future, favorite plants, or funny stories from your garden.
If you want to send photos in separate emails to the GPOD email box that is just fine.
Have a mobile phone? Tag your photos on Facebook, Instagram or Twitter with #FineGardening!
You don't have to be a professional garden photographer – check out our garden photography tips!
Do you receive the GPOD by email yet? Sign up here.