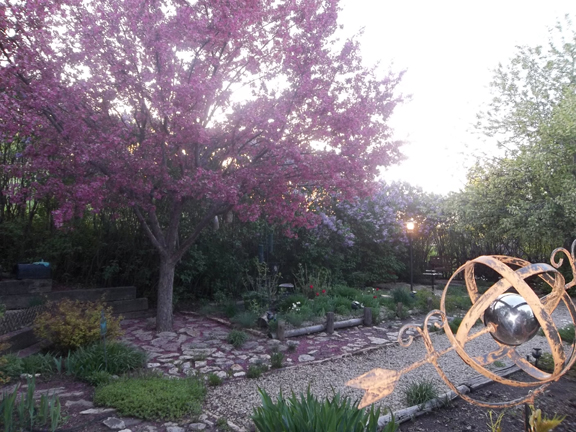 Today's photos are from Linda Haught. She says, "We purchased this house in Dickinson, North Dakota, in 1995, mainly for the backyard. All the trees where already planted and it was partially landscaped on the top tier. The previous owner had left a pile of sand, rocks, and landscape lumber strewn around in places, so I decided to recycle whatever I could and use whatever rocks were on the hill behind our house. I also got bricks from an old school that was torn down and called the local landfill/dump and asked if they had any rocks I could have. I made numerous trips in my Toyota Camry (my assistant, Sophie dog, head out the window) with rocks weighing down the rear! Plus, we were a poor, newly married couple, so I had to make due with whatever I could find! The folks at my work, also, divided plants from their yards for me. I am not that good with the names of some of them, so I hope you don't mind.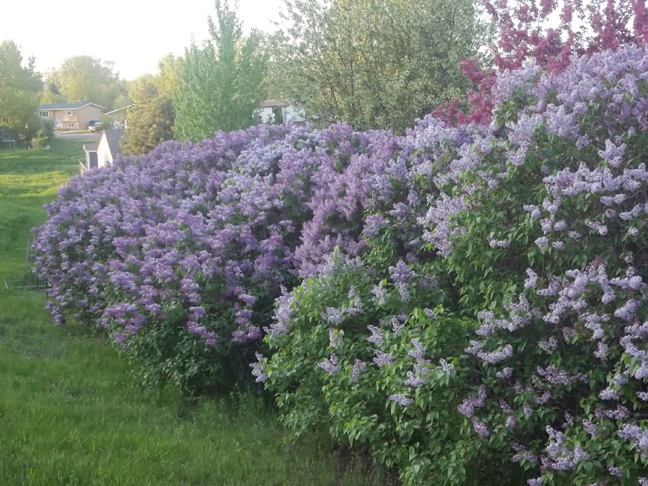 "The trees were small then, so I have had to move my plants around and try shade plants to compensate for low sunlight as the they grew. I have probably moved and redone my little garden plots about 4-5 times now! I think am finally done…but, a garden is really never done, just my knees and back are done!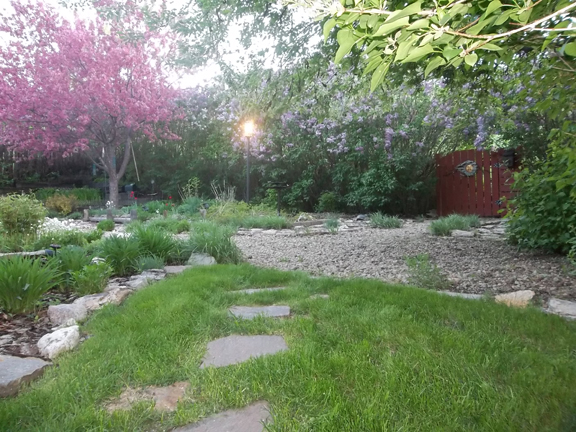 "The lower back level had beautiful evergreens that had a disease on the lower foliage. I didn't know what to do about it and it was rather ugly/orange and spreading. As the trees got larger, the less sun they had on the lower branches, so I decided to prune them up to about my shoulder height. They not only did great after I did this, but I could now see my lovely upper level from my patio that my husband built (we purchased the gas firepit 2 years ago, we use it all summer). It worked out well and the trees have done really much better having been pruned up. I now put pots in between and the begonias love that area! I also made the paver checker board area under the trees where the lawn struggles to grow and I put a water feature off to the side of the ferns. The birds love the moving water and Sophie dog thinks we put it in as her water fountain.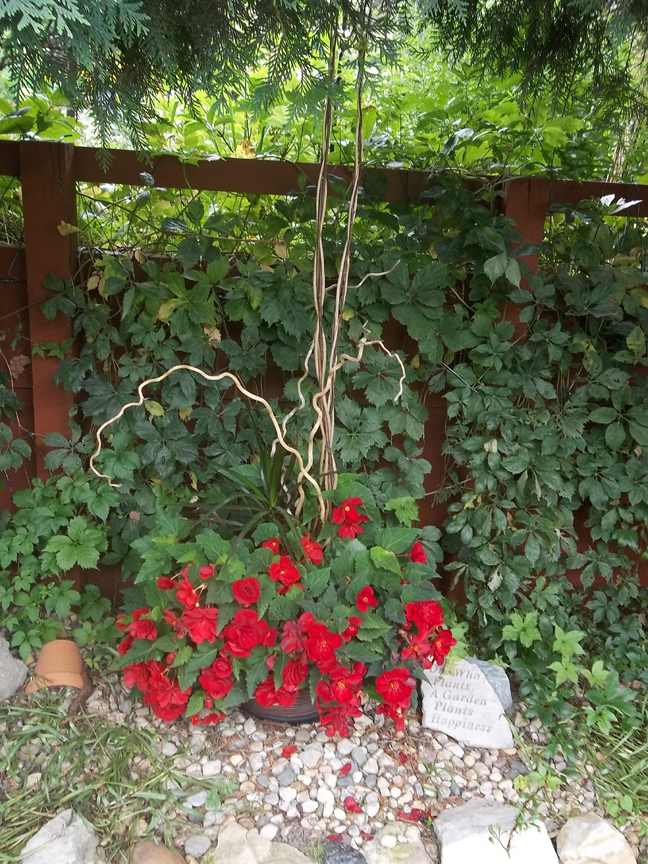 "After 20 years here, I have experimented with many plants, moved many rocks, trimmed many trees, fed many birds, and can still chase my old pup around the yard! She will be 16 in June and has been by my side each summer while out gardening. We have had deer, snakes, rabbits, pheasants, frogs, owls, and all types of wildlife stop and check out the yard, even though we live in the center of town.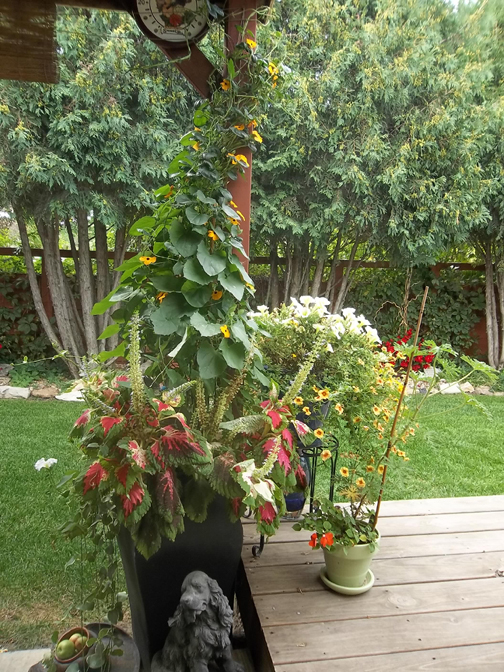 "I don't need a vacation, I just step out back and it is in front of me! Bring on spring…10 above zero here today, so I am indoors planning my flower pots for this summer and admiring all the photos of the other gardens on Fine Gardening."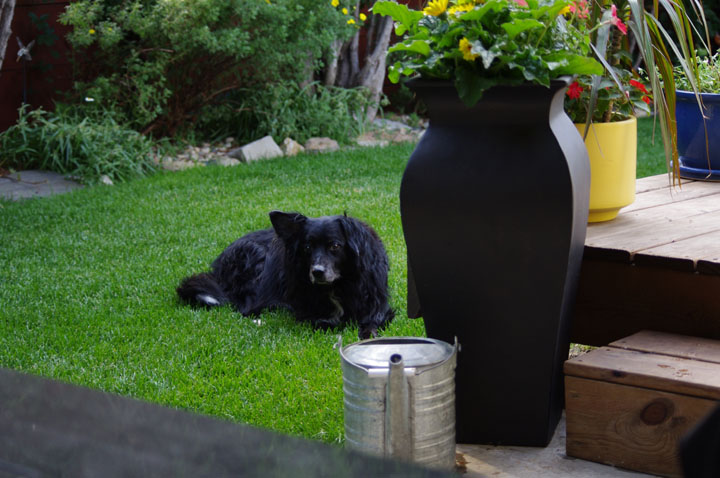 I LOVE the evergreens limbed up, Linda! Is it weird that they remind me of crape myrtles now? Sophie is beautiful, as is your garden. Thanks for sharing it with us!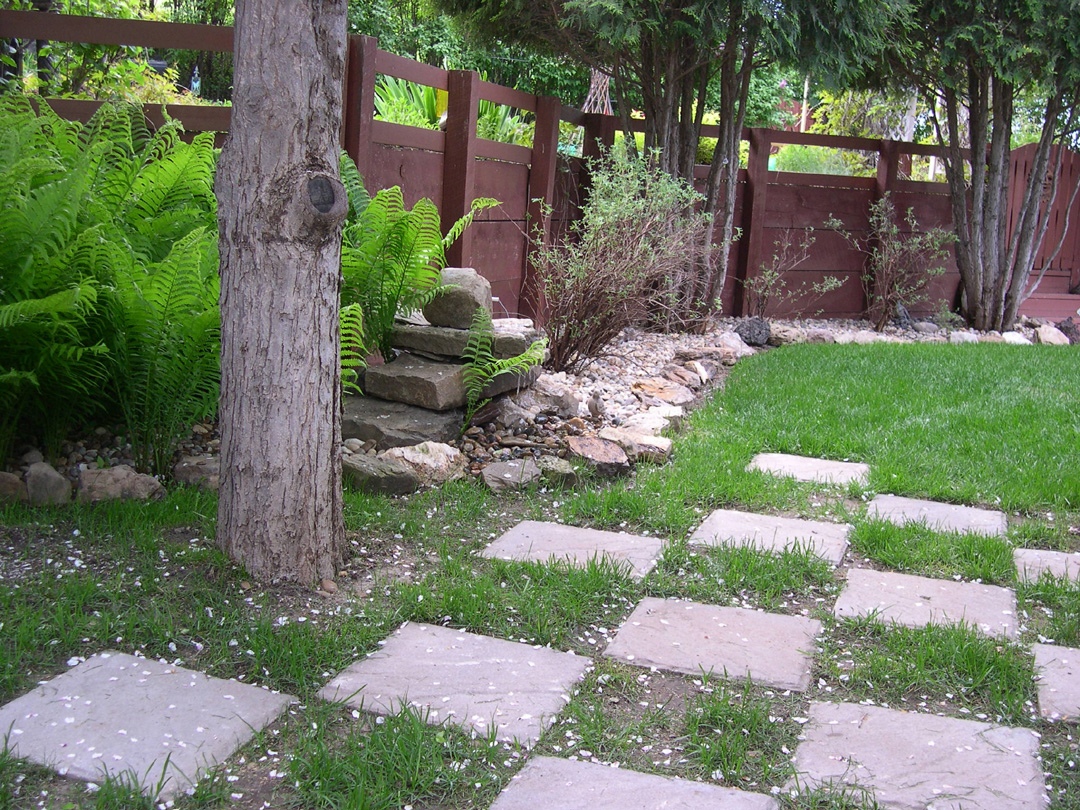 —-Winter is the perfect time to take a photographic stroll through the photos you took in your garden this year……and then send some in to me at [email protected]!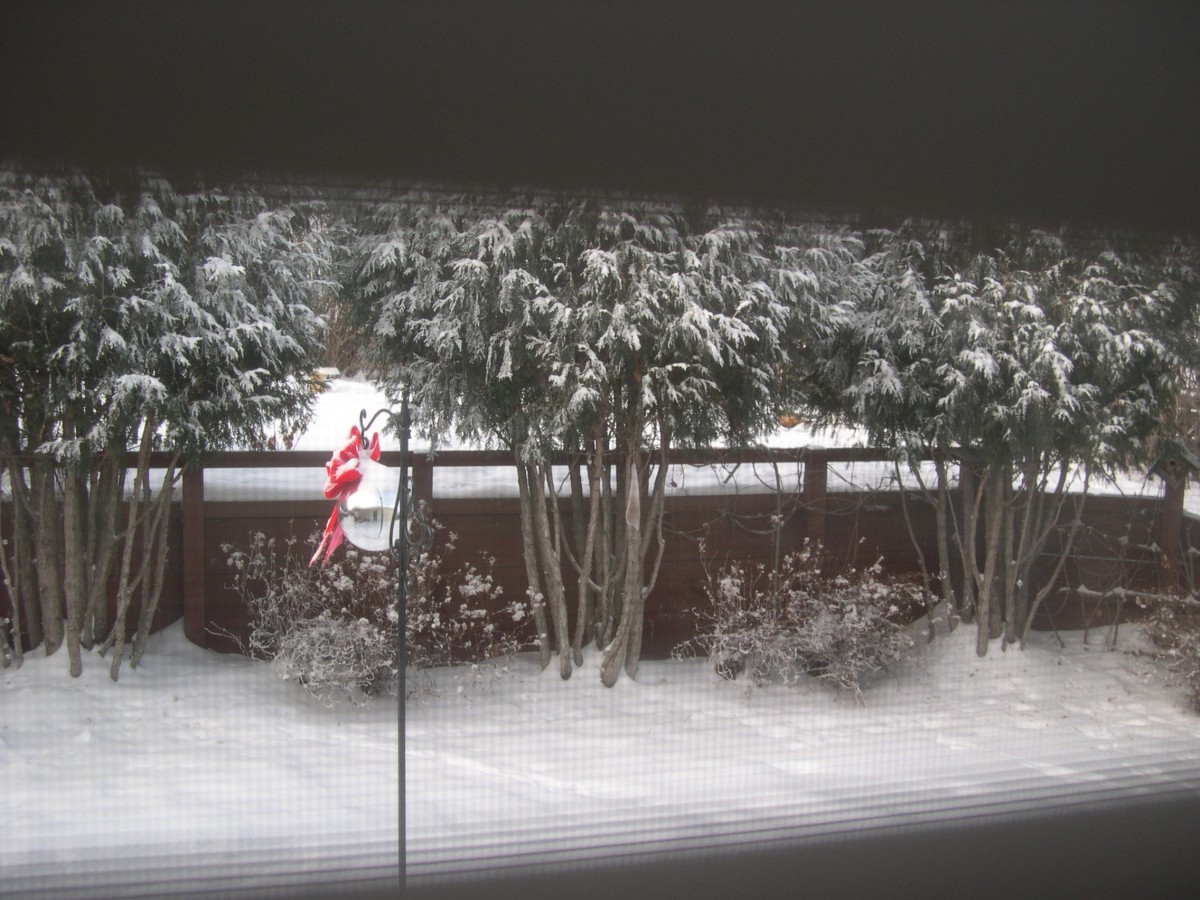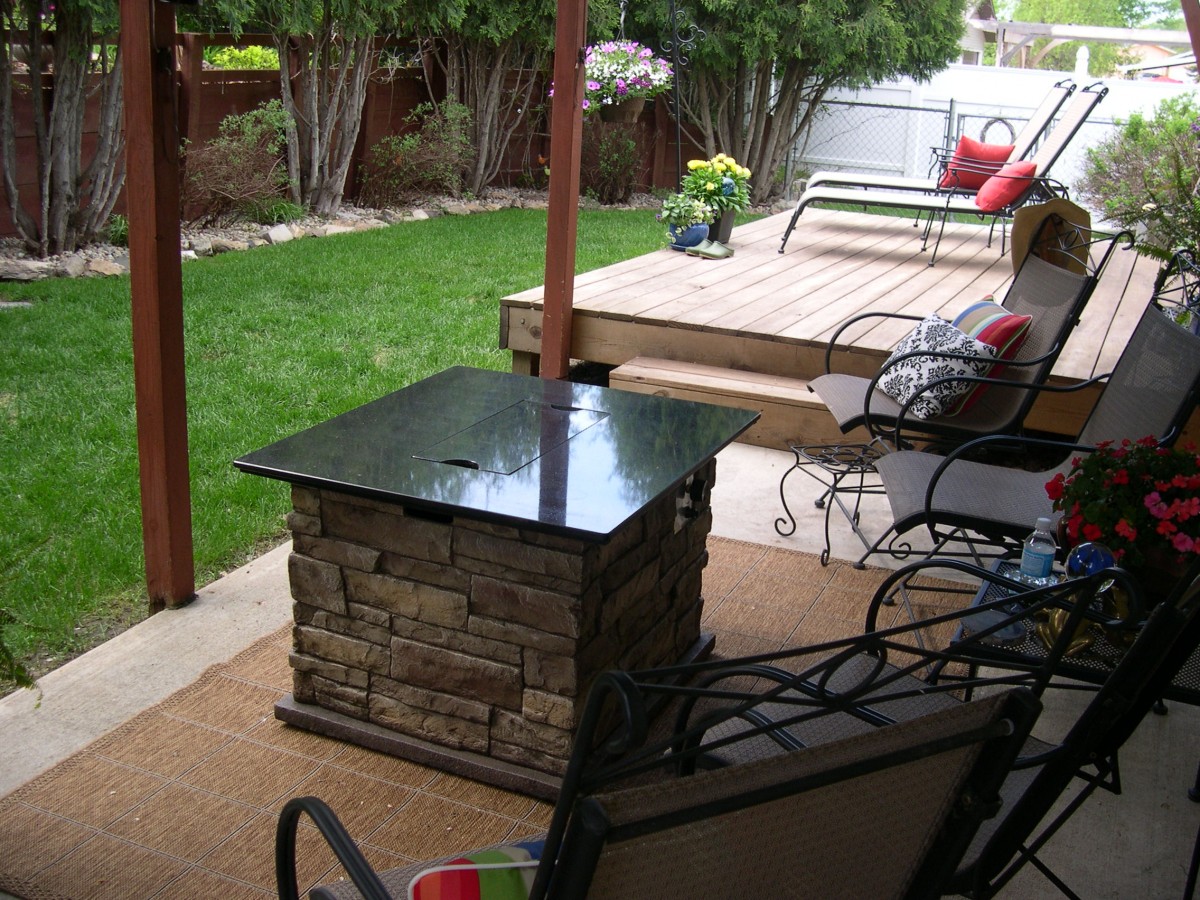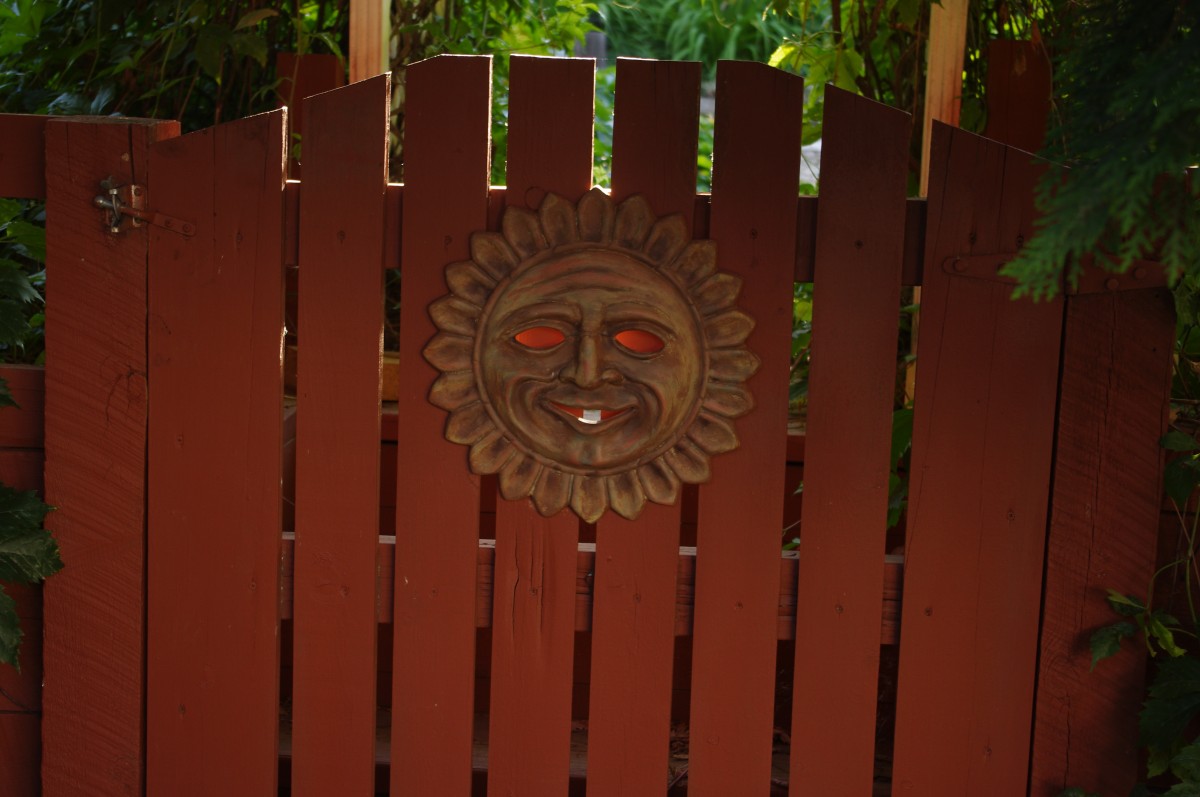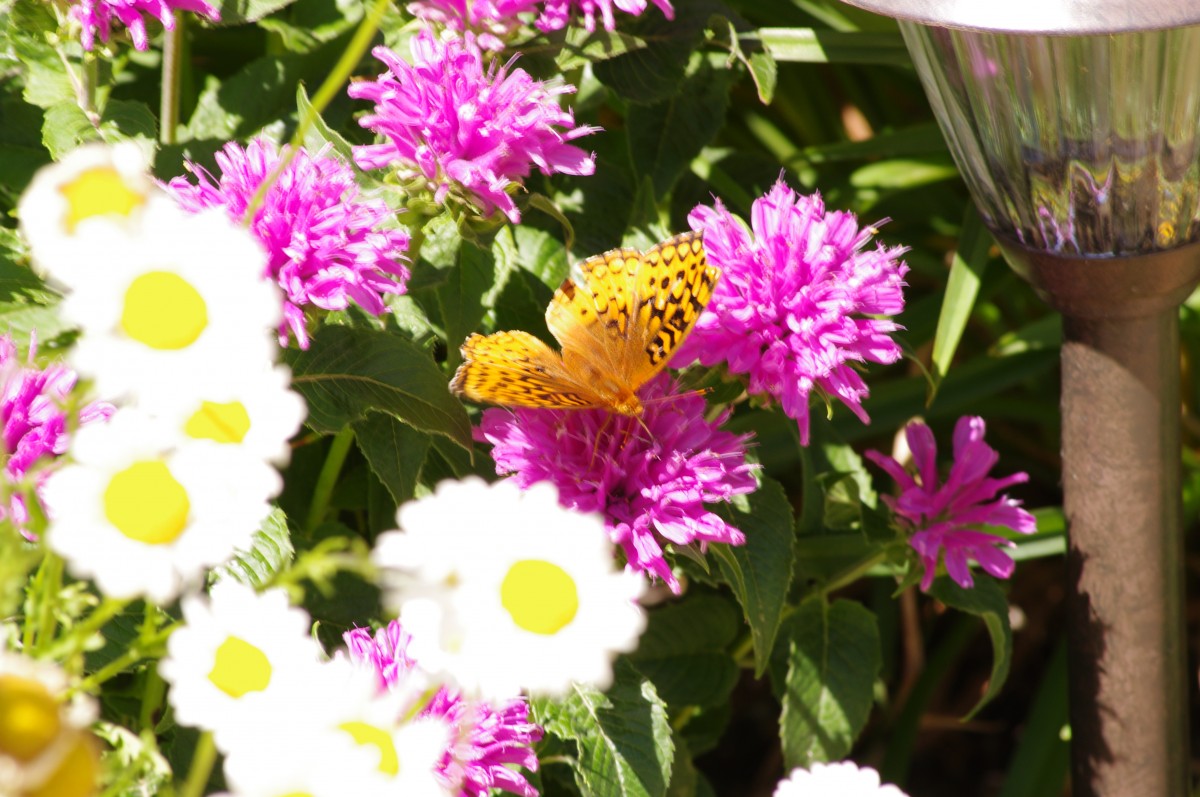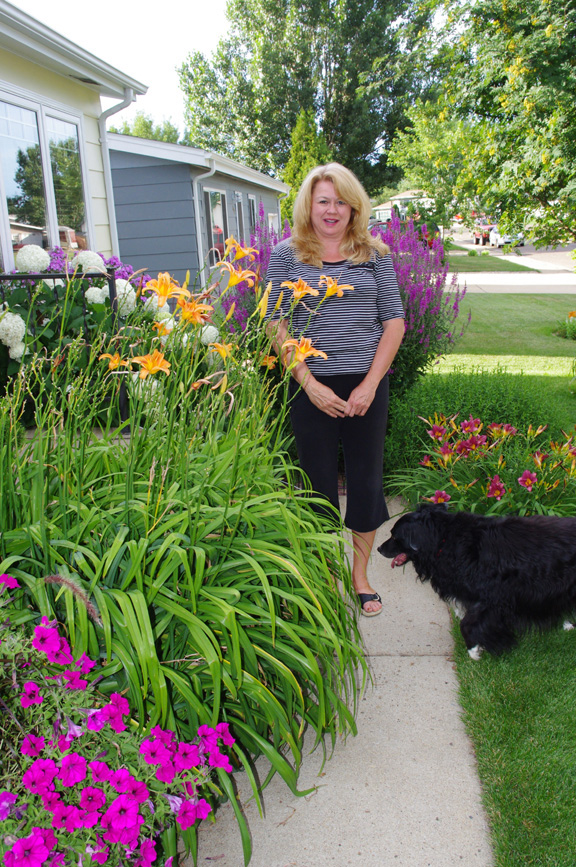 Want us to feature YOUR garden in the Garden Photo of the Day? CLICK HERE!
Want to see every post ever published? CLICK HERE!
Want to search the GPOD by STATE? CLICK HERE!
**Check out the GPOD Pinterest page, where you can browse all the post in categories…fun! CLICK HERE!**